Author: Karen DeSollar
Karen DeSollar is creative director at the Greater Raleigh CVB and has worked for over 10 years in the tourism sector. She started her career as an editor and earned a bachelor's degree in speech communications and English and a master's in journalism. She added graphic design to her bag of tricks when she spent 13 years as director of communications at a university in San Diego.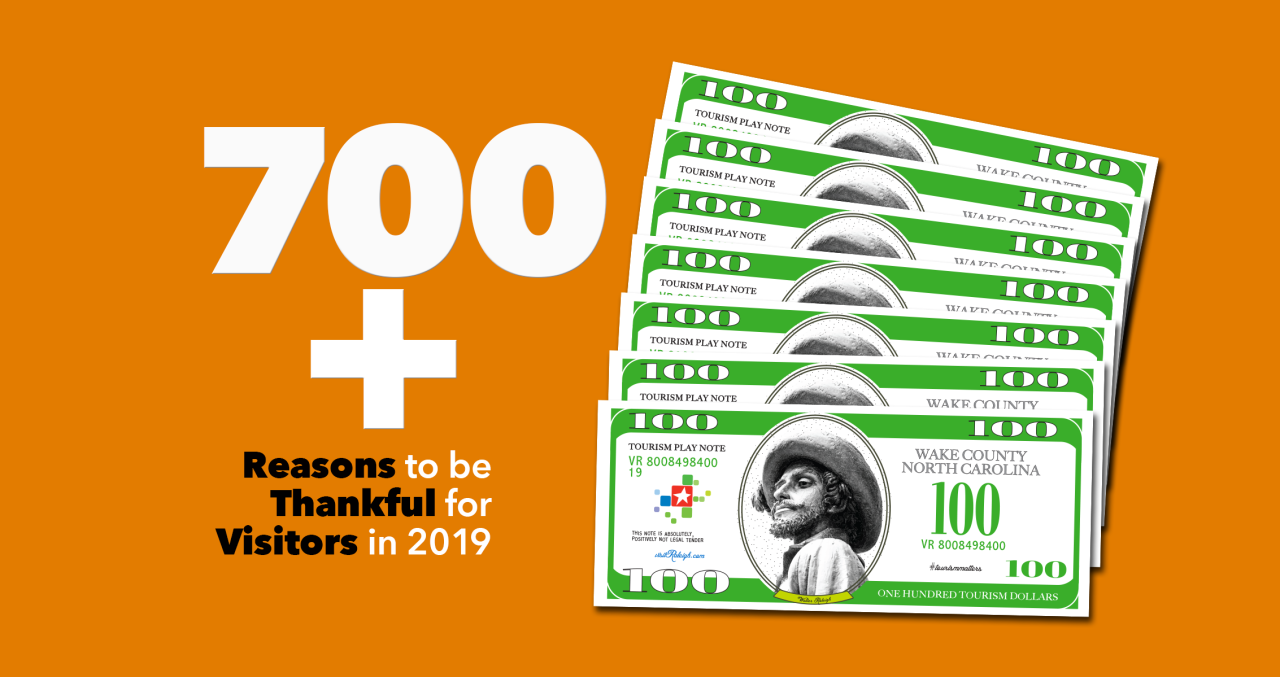 About this time every year, we all take time to give thanks for everything that we have been given. And about this time around the CVB, we take a moment to be grateful for visitors. In case you're wondering why, we can think of at least these 703 reasons. Reason Number 1: If you are reading...