GRCVB Wins Big in Statewide Awards
Friday, December 02, 2022, 12pm by visitRaleigh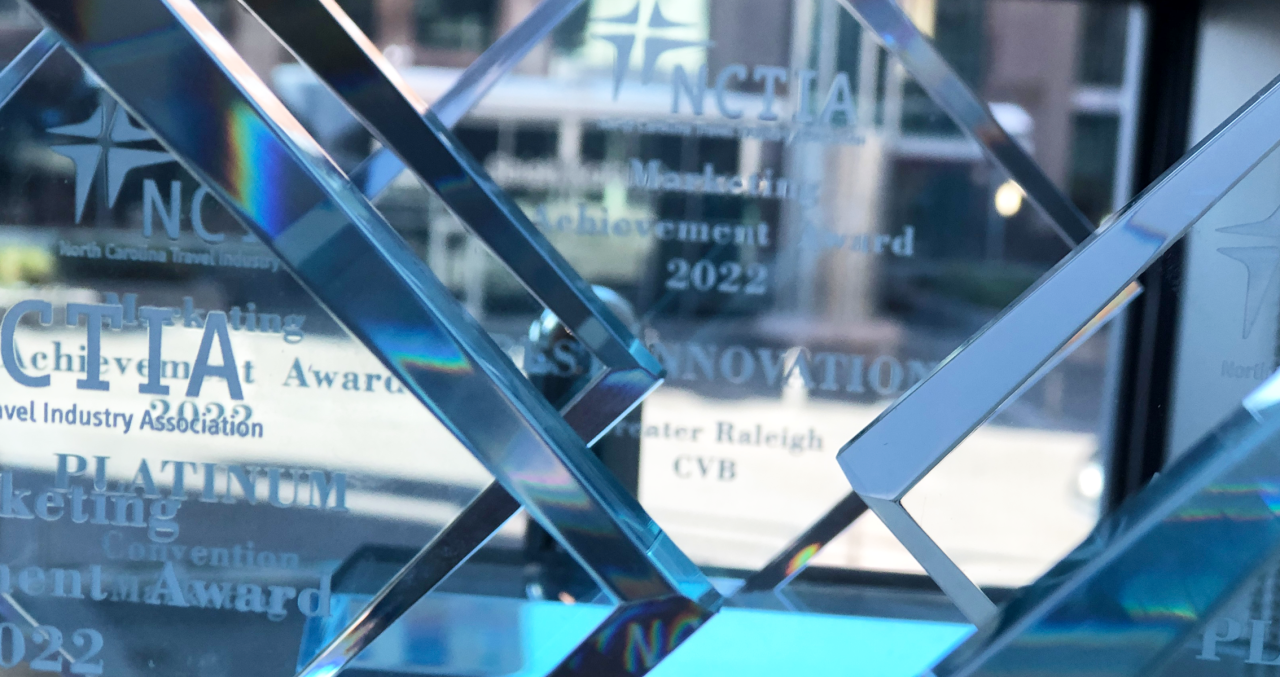 Shortly before the Thanksgiving holiday, several members of GRCVB's Marketing & Communications team attended the North Carolina Tourism Leadership Conference in Charlotte, hosted by the N.C. Travel Industry Association (NCTIA). The event includes sessions and presentations from travel leaders with updates about the current industry climate, specifically as they relate to our state.

At the conference each year, NCTIA also presents Tourism Achievement Awards to honor and showcase innovation, best practices, creativity and results accomplished through our industry's attraction-level and destination-level marketing efforts. At the 2022 Tourism Leadership Conference, GRCVB was honored with five awards, including:
"While earning results in terms of more visitation and visitor spending for Wake County is the biggest reward from GRCVB's work each year," said vice president of marketing and communications Jonathan Freeze, CDME, "it's also rewarding to receive destination marketing honors like these in statewide judging.

"I believe it also reassures our many local stakeholders and hospitality partners that there's an award-winning team assembled at GRCVB (including the agency/vendor extensions to our staff) continuing to innovate beyond what's standard for CVBs statewide. This is the second consecutive year we've won NCTIA's Best Innovation Award."
In the same awards banquet, our Raleigh-based ally, People-First Tourism (P1t) Inc., won NCTIA's annual award given in the Tourism Excellence for a Business category. Mutual P1t destination stewardship and consumer-facing experiential programming between the company and GRCVB is prioritized in Wake County's Destination Strategic Plan (being implemented through 2028), though P1t also has worked in most N.C. counties on a variety of past or present projects.

Author: visitRaleigh
The Greater Raleigh Convention and Visitors Bureau (GRCVB) is the official and accredited destination marketing organization (DMO) for all of Wake County.
Comments