Readying the Official Tourism Website for the Next Generation
Thursday, June 01, 2023, 1pm by Jonathan Freeze, CDME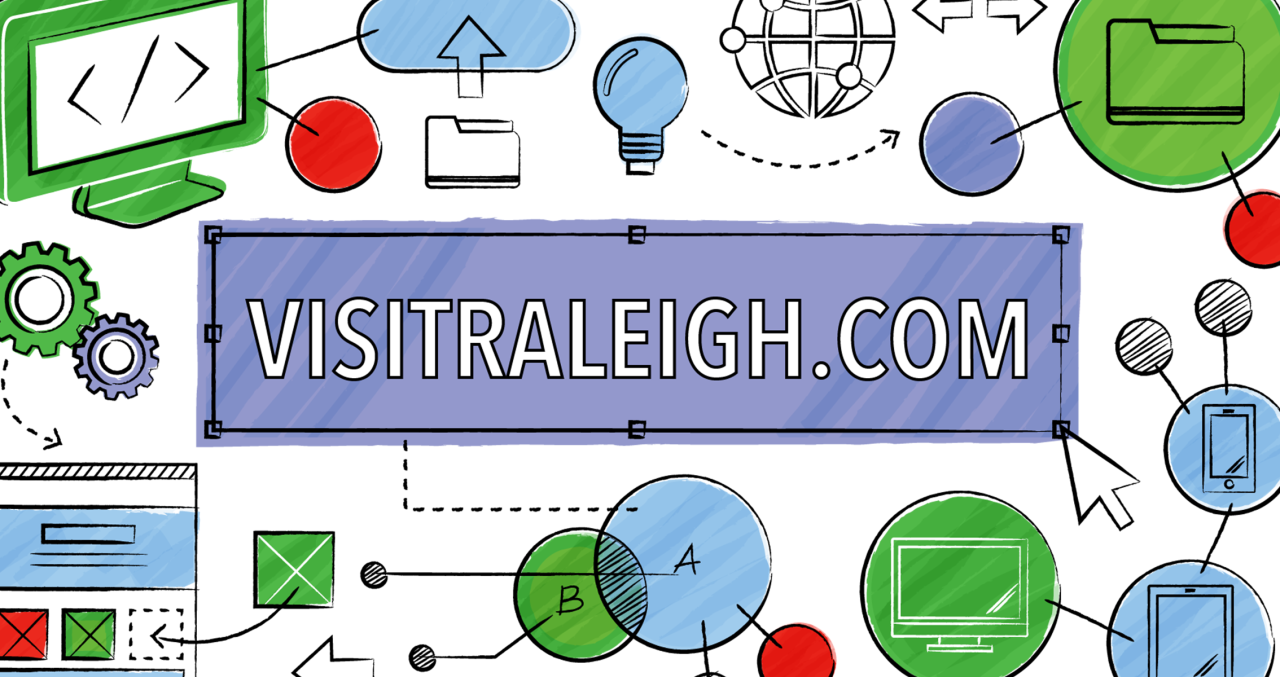 "Do you surf the Web, and are you on the information superhighway?" While these questions seem quaint and even humorous today, they were questions on everyone's mind, in all seriousness, in the mid-to-late 1990s, as many U.S. companies and individuals created their first websites to take part in the new, Internet phenomena. (I remember creating my first website in 1999 in hopes of aiding in my post-college job search.)
Before widespread adoption of the World Wide Web, CVBs had to rely on broadcast advertising, printed marketing materials, mail, fax and phone support to reach potential visitors with official information. The earliest CVB websites were merely HTML reproductions of content from these offline materials or advertisements. visitRaleigh.com, as Wake County's official visitors website, started serving destination customers and potential visitors in this fashion in 2002.
Fast forward six years, and the first fully brand-compliant visitRaleigh.com, a site design that also revealed the then brand-new visitRaleigh® logo design, came online in July 2008. By that year, the official tourism website and internet communication were far from being "alternatives" to supplying the destination's materials in print: they were the primary means of GRCVB fulfilling its mission to attract visitors and encourage their circulation through the area economy.
The Web as well as social media have only proliferated since, as both consumers and CVB marketing tactics also have grown more sophisticated. In 2016 GRCVB launched its first content marketing strategy, sometimes called an inbound marketing approach, which has transformed usage of visitRaleigh.com dramatically and which underpinned the current site design, in place since 2017.
---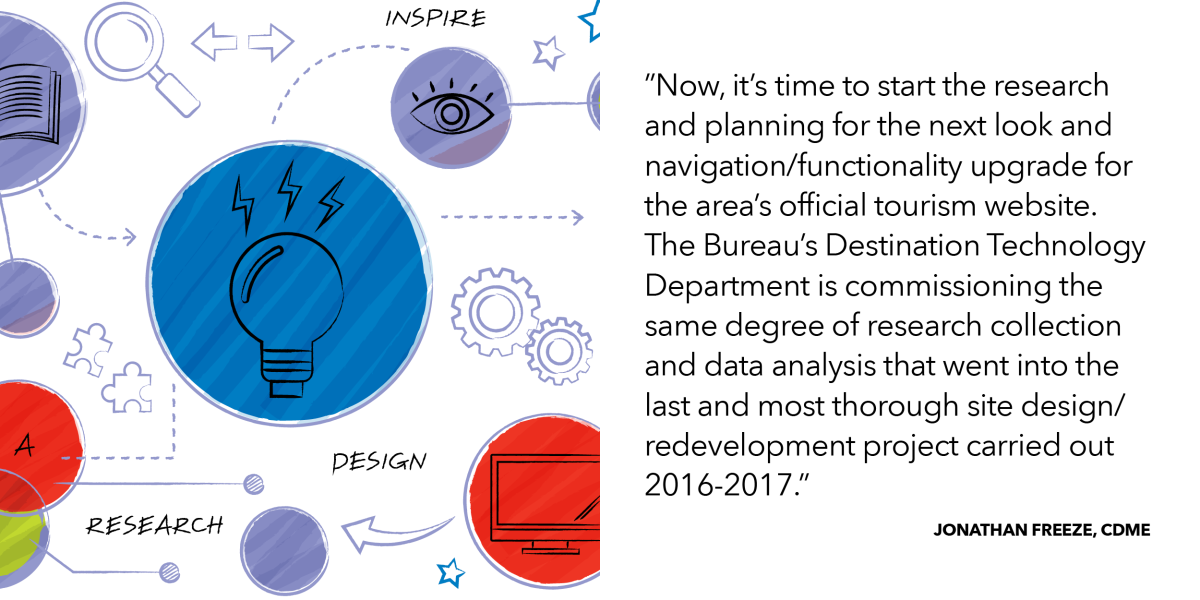 ---
Now, it's time to start the research and planning for the next look and navigation/functionality upgrade for the area's official tourism website. The Bureau's Destination Technology Department is commissioning the same degree of research collection and data analysis that went into the last and most thorough site design/redevelopment project carried out 2016-2017.
The project, which kicked off last month, first centers on online usability research about the current visitRaleigh.com. In-depth interviews of representative website users are facilitated by the vendor Destination Analysts and will include 16 focused interviews—eight interviewees culled from past/potential leisure visitors, eight interviewees being meeting or sports event planning clients.
After this qualitative data collection with users, the next research phases turn quantitative, with analyses of existing site measurements available inside Google Analytics (since 2008) and of keyword search volume/search engine optimization opportunities for the new visitRaleigh.com. (Simultaneous to the website research project, the Bureau will be conducting a destination brand strategy reassessment whose results also can feed into forthcoming site design/redevelopment.)
At the conclusion of all this research, GRCVB's departments and its interactive agency can derive numerous insights from the panoply of fresh data. Project findings are interpreted by the experts to upgrade the official tourism website overall during the 2024-2025 fiscal year in concert with CVB staff—to achieve ever greater heights in service to visitors/clients, the Bureau's mission and content marketing strategy… and hopefully to leverage whatever internet technologies may be on everyone's lips 20+ years after visitRaleigh.com first debuted.

Author: Jonathan Freeze, CDME
Jonathan Freeze, CDME, has built a career in the marketing of places, leading the Greater Raleigh CVB's marketing efforts since 2008. Though a firm believer in the science of marketing, Jonathan also began his career as a writer and creative wordsmith. Recently he contributed an award-winning chapter recounting destination stewardship work in Raleigh to the book Tourism Microentrepreneurship (Emerald Publishing). Learn more
Comments