Rolling Out the Plan
Friday, July 06, 2018, 11am by Tina Valdecañas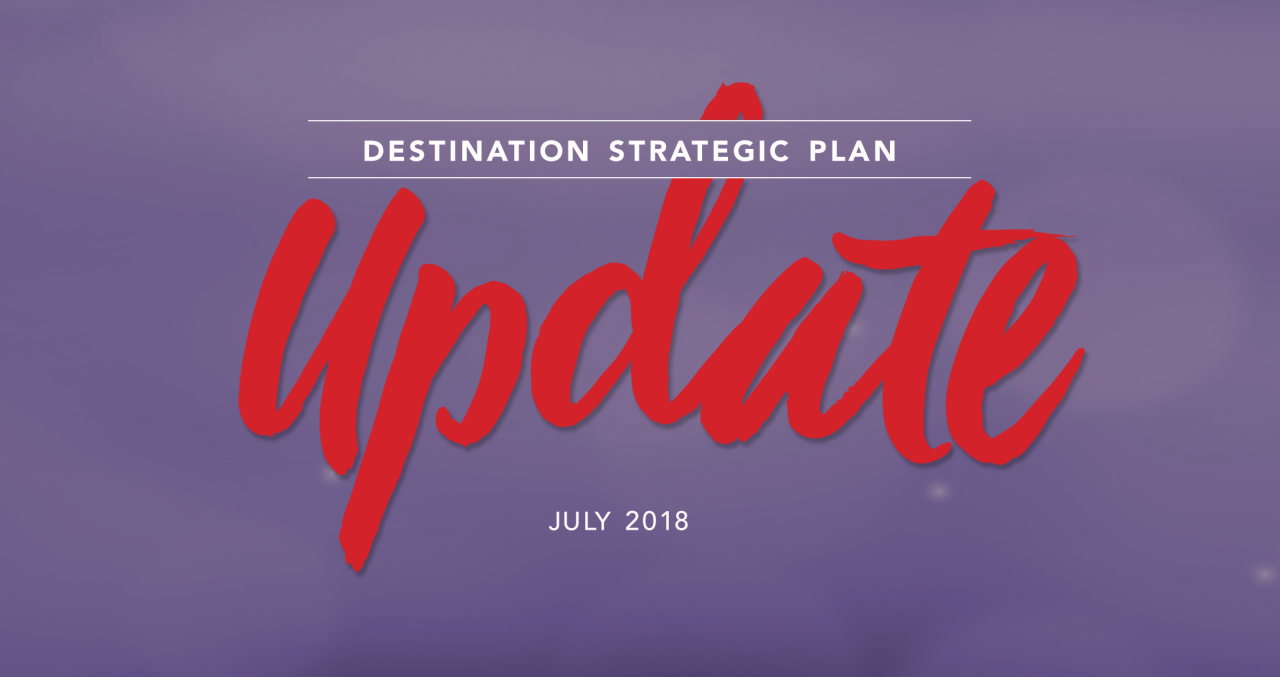 In June 2017, GRCVB contracted with Jones Lang LaSalle's (JLL's) Hotels & Hospitality Group to help us develop a Destination Strategic Plan (DSP) to reach our goal of welcoming 21.7 million visitors by 2028. While the Bureau spearheaded the launch of the engagement with JLL, the plan is meant to belong to all of our destination partners and stakeholders in Wake County.
For some stakeholders, the resulting plan will serve as a road map for what they—individually—can do to enhance the tourism product in their communities or specific attractions. For others, it will set priority areas for Raleigh and Wake County around which we all must work together to improve our competitiveness as a destination (for example, beefing up our infrastructure to better accommodate visitors or strengthening existing partnerships so we can more easily market and customize the many experiences our destination has to offer). 
For all of us, the DSP will identify our strengths and assets that set Raleigh/Wake County apart: it will also identify opportunities the region can consider to make Raleigh, N.C., an even more attractive tourism destination.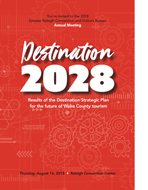 On Aug. 16, 2018, the JLL project team will present the plan's overall recommendations at GRCVB's Annual Meeting. If the work to develop the plan is any indication, the briefing will be jam-packed with data, observations and assessments of Wake County and ideas on tactics and programs that will allow us to reach that 2028 visitor goal.
The briefing will be the culmination of JLL's 12+ months of meeting with our stakeholders, compiling multiple streams of input from partners and industry experts and strategizing how to build on the strong destination assets we have to make the Raleigh area top-of-mind when travelers consider their next trips. 
For GRCVB, the launch of the DSP will be just the beginning. It will mean looking at different ways we can support our many partners, finding additional ways to catalyze tourism development efforts across all three visitor channels and advocating for investments that will strengthen our tourism product. 
We'll start by briefing each community and key partners to identify focus areas and short- and long-term initiatives we can undertake together. We'll also work with others in the region (e.g., economic development or transportation development partners) to share how our tourism development efforts contribute to shared goals of strengthening the quality of place of our area.
Please join us Aug. 16 for the DSP launch, and stay tuned for activities in Sept. and onward, to be part of the effort to strengthen our destination and highlight the innovation and passion that visitors to Raleigh/Wake County can and do experience. We need your continued engagement and involvement to ensure the plan doesn't just sit on a shelf (or actually on a static page on visitRaleigh.com).


Author: Tina Valdecañas
Tina works with the Greater Raleigh CVB in a consulting role as business development manager and is serving as liaison between the CVB and Jones Lang LaSalle (JLL) during the Destination Strategic Planning process. Tina's strategic planning skills come in handy, as along with her work life, she strategically plans the lives of her husband and two children.
Comments