Sales Team Hosts Virtual Meeting Professionals Summit
Thursday, October 29, 2020, 12pm by visitRaleigh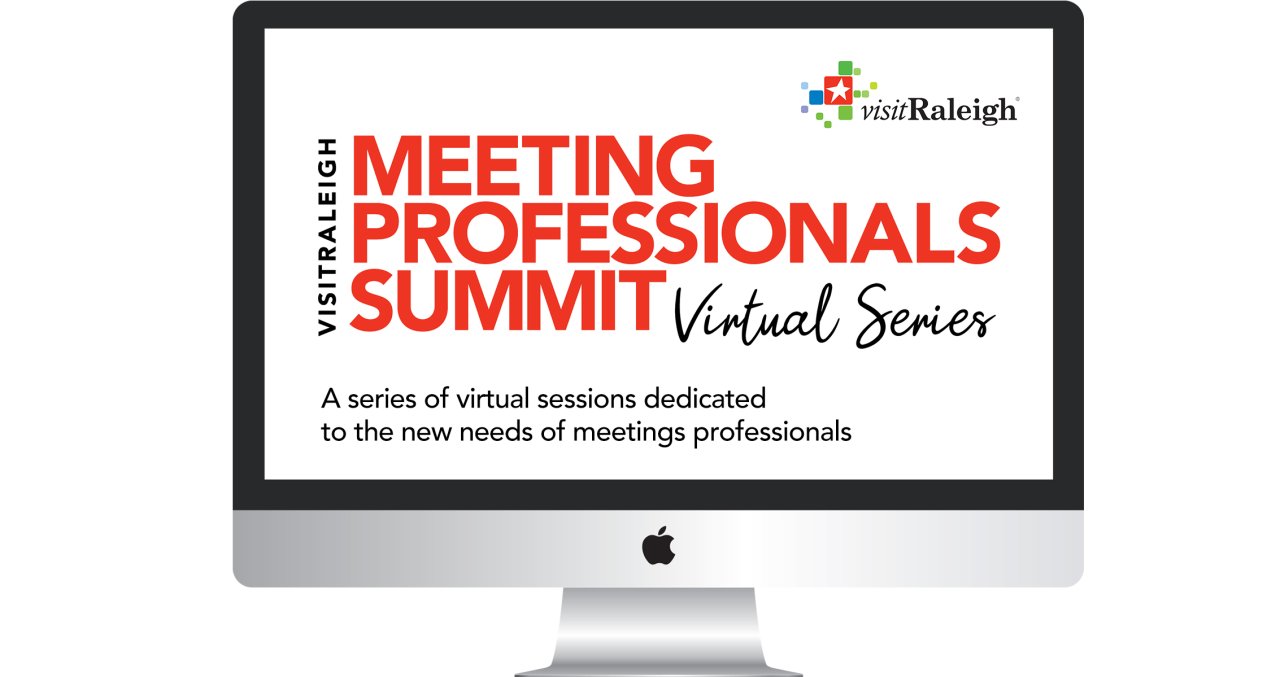 The GRCVB team has worked hard to be diligent and creative in the way we do our jobs during the pandemic. The situation has required us to rethink and reinvent many of the tactics we use to promote Raleigh, N.C., to leisure visitors, sports event planners and especially convention planning professionals and their attendees.
In Oct. 2020, the Bureau Sales team hosted its first Meeting Professionals Summit (MPS) of 2020, which had been a well-received, in-person event last year. This year, the team had to move to an online format, which required some reimagining.
Here, director of sales Malinda Harrell, CMP, CASE, and national sales manager Nicole Keshler talk about the 2020 Meeting Professionals Summit Virtual Series (VMPS) and the lessons they have learned from moving an in-person event to a virtual one.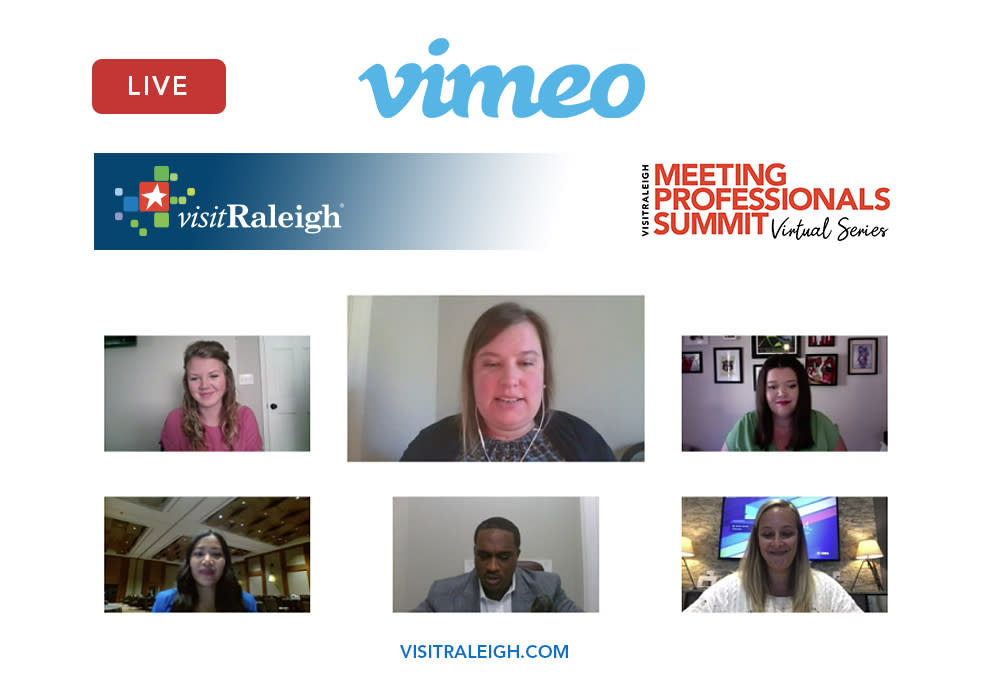 Please give us an overview about the VMPS. What prompted you to create the first MPS (last year) and to continue the program this year?
We hosted the first MPS in Aug. 2019 at the Raleigh Marriott Crabtree Valley, and it was very successful. We had another one scheduled for Aug. 2020, which of course had to be reimagined in light of COVID-19. So we shifted to a virtual format and are planning two more episodes this year.
Who is invited to attend and why?
We invite meeting professionals from around the country as well as hotel and venue partners from Wake County. Inviting planners from all markets allows us to share relevant content and ideas to anyone who might be considering the Raleigh area as the site for their event. Including local partners gives us a chance to share with stakeholders how we are being diligent in promoting consumer confidence to be able to host safe, in-person meetings.

Who are your presenters, and why were they chosen?
The presenters have been, and will continue to be, professional meeting planners and partners. The planners were selected because they had real-life experience shifting to a virtual meeting or event in the last few months, and we knew they would have great insight. In the first session, we featured Shelby Lee Keiser (associate manager of conferences and events with nCino) and Ellison Lambert (events coordinator with the Ronald McDonald House of Chapel Hill).

Partners was selected based on their levels of expertise, experiences and perspectives on hosting virtual and/or hybrid events safely. The first episode included Ricardo Hicks (owner, Tech Factory Productions), Farrah Staub, CMP (director of sales at the Raleigh Marriott Crabtree Valley), and Victoria Radford (senior events manager at the Raleigh Convention Center).

What makes these uniquely Raleigh events?
We curate the content to reflect our destination. We share case studies that showcase our recovery plan for meetings and events, as well as details about the "Wish You Were Here" recovery messaging campaign, currently ongoing.

What is your objective, i.e., what do you hope to accomplish through the series?
We have defined our objectives for the VMPS as the following:
to build relationships with planners and partners;
to provide valuable content and engagement with planners;
to offer quality, professional education that has been approved by the Events Industry Council;
to spotlight the role of GRCVB as a resource to help planners navigate the next normal of meetings and events.
What are your plans for future episodes?
We are working on upcoming summit events that will focus on the following topics:
accessibility beyond the checkbox;
working with local partners, vendors and event services suppliers;
overall health and well-being.

Let's talk about the new normal...
Now that we're seven months into a pandemic, what are your observations about virtual meetings vs. in-person meetings? Are there advantages? What are the disadvantages?
An advantage of a virtual meeting is that the platform does not limit the number of attendees or thought-leaders who can speak at your event. You can also invite more people from more areas and that means great advantages for sponsor opportunities. And we have found that attendees are more forgiving about the challenges that happen in virtual meetings.
The disadvantages are that we miss the opportunities for organic learning and relationship-building from not being face-to-face. There is no guarantee that someone will come just because they sign-up, and there is no personal touch. Plus, technology can fail.
Also, we are learning that content and topics are quick-to-change based on what is going on in the world and in the community. Zoom fatigue is a real thing. Keeping attendees engaged and excited about being on their computers for a meeting takes a lot of time and planning.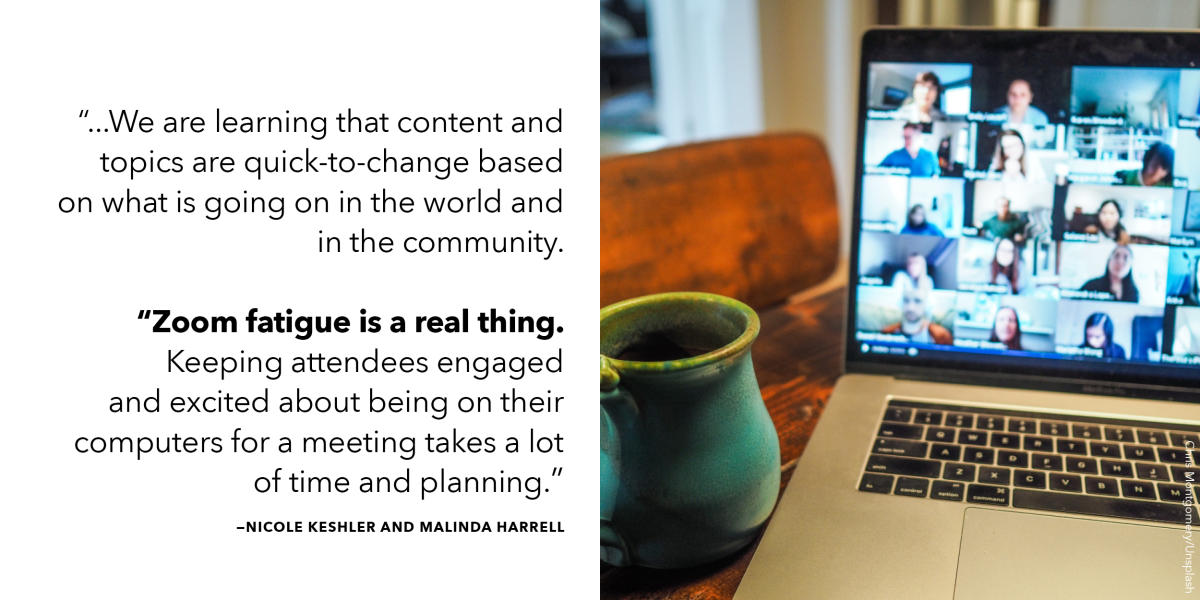 What have you learned about planning virtual meetings that you have found most valuable?
Forgive yourself for not being perfect (you are not alone).
There is no such thing as preparing too much.
Practice, practice, practice.
Make sure you have a backup plan just in case something unexpected happens. Then have a backup plan for your backup plan. In our first virtual MPS, we had two issues come up back-to-back, and we were only prepared for one. 
Have an AV/production check separate from a rehearsal.
Have several full run-throughs if time allows.
Pre-record specific content if that is an option.
What do you miss most about pre-COVID meetings?
Organic conversations and connections that don't happen in virtual meetings; seeing people in-person, talking and catching up; meeting new people; and having everyone in one space.
What are you most looking forward to when the pandemic is over?
Face-to-face connections! Interacting with people we haven't seen in a while and attending meetings, tradeshows and other events in-person.
What have you learned about the meeting planning business during this time?
The industry is resilient.
People can shift to the new normal easily and take on new roles.
Everyone has each other's back and is working together to get through this.
For more information about the next Meeting Professionals Summit in the Virtual Series, contact Nicole Keshler at nkeshler@visitRaleigh.com.

Author: visitRaleigh
The Greater Raleigh Convention and Visitors Bureau (GRCVB) is the official and accredited destination marketing organization (DMO) for all of Wake County.
Comments