Thoughts from CEO Dennis Edwards in the Middle of a Pandemic
Wednesday, October 21, 2020, 1pm by visitRaleigh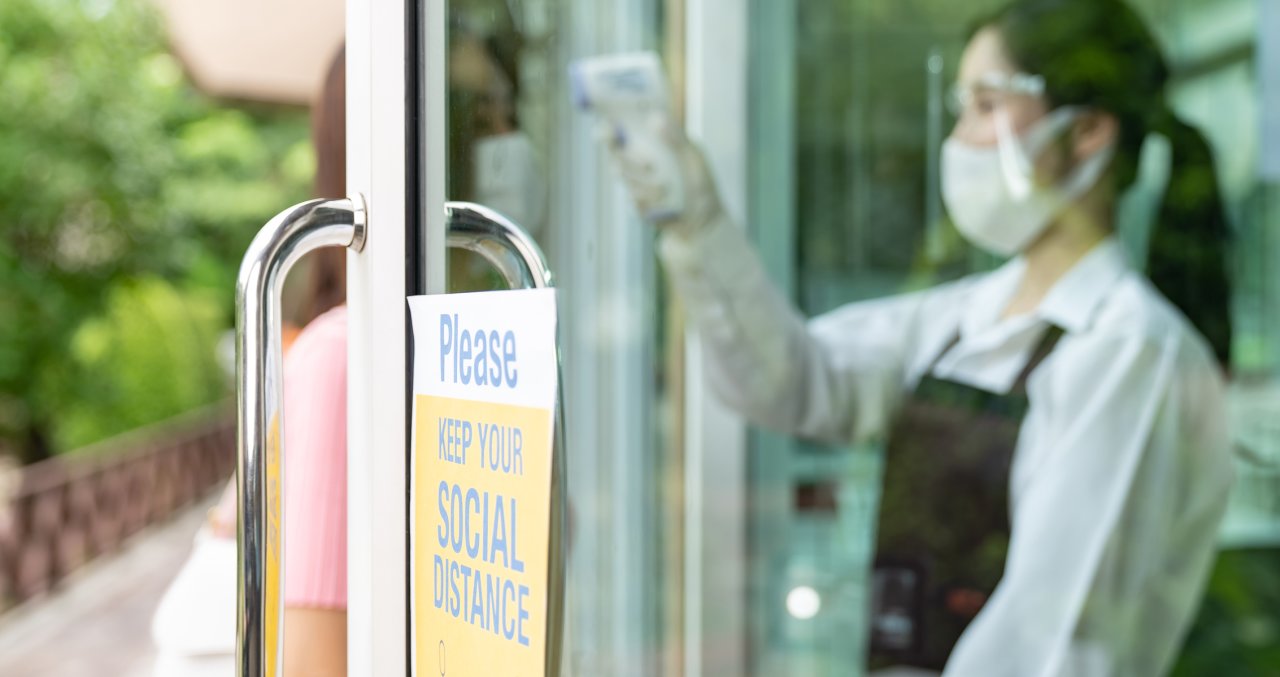 Everywhere we go these days, someone is taking our temperature. So this week, we are "taking the temperature" of GRCVB and of tourism in Wake County. We asked Dennis Edwards for his honest appraisal of the current pandemic situation from his role as president and CEO, its impact on the work of the CVB and the lessons he's learning.
...............
What has surprised you the most about the pandemic situation?
How long it has lasted and the severity of its impact on tourism.
What factors are the most encouraging to you moving forward?
The tourism industry has done an incredible job in creating health and safety measures, along with protocols, to help build consumer confidence. National research is also showing consumers are anxious to begin traveling, so I'm optimistic that, when the public feels safe, we will see a quick recovery. I'm also encouraged by the collaboration between our local public and private sectors to address the challenges and opportunities we face in Wake County.
What factors are most discouraging to you moving forward?
The lack of urgency and cooperation on Capitol Hill in Washington, D.C. The tourism industry needs relief and assistance now, and we are caught in politics.
How has the pandemic affected the Destination Strategic Plan's implementation?
It has certainly slowed it down some, but I don't believe it has changed our priorities or focus. 
What are you most proud of?
How well the team at the GRCVB has adapted to the new norm and has created and executed essentially a new business plan with a significantly lower budget while still producing some impressive results.
What are you most grateful for? 
The health of our entire staff and being in a position where our organization can and is having a positive impact on the recovery for Wake County.
What do you most want to communicate to our partners?
It is critical that they follow the proper health and safety protocols and become certified through the Count On Me NC program. I also want to assure them that the GRCVB is here as their partner, and we are doing all we can to help build consumer confidence in hopes that we will begin to see an increase in business soon.
---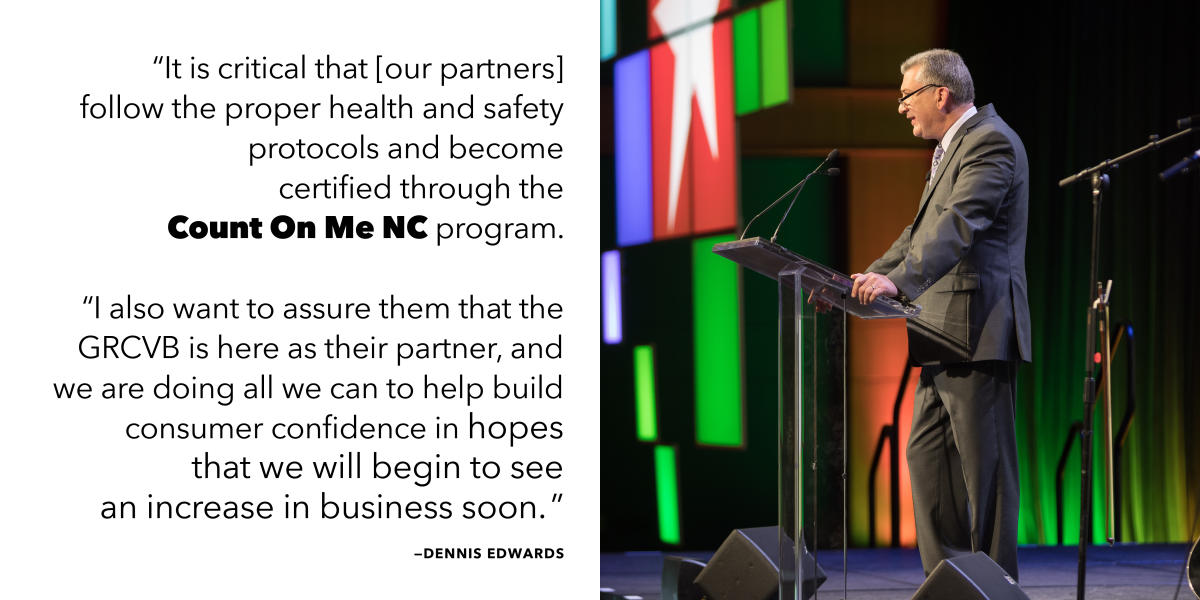 ---
How important is "vision" in a circumstance like this?
It essential in our ability to bring back tourism. We have to adapt to the new way of doing business while at the same time building on our brand and promoting all Wake County has to offer. Our customers' expectations and demands have changed, and we must be on the forefront to understand what these changes are and be able to address them and communicate effectively.
Can you compare and contrast this circumstance to another situation in your professional background?
The three that come to mind are 9/11, the Great Recession in 2008 and the impacts the hurricanes had in 2005 while I was in Fort Lauderdale. However, while all three of those events had a significant impact on tourism, they were short-lived. COVID has had a devastating impact on tourism worldwide, and there is no way to know how soon we will be back to normal or what normal will look like moving forward. 
What lessons will you take away from this time?
The importance of building community relationships and educating the local community on the importance of tourism is even more important than ever before. Fortunately, our community and elected officials have that understanding, and that is playing a big part in our recovery.
It's also important that relationships with our customers are truly partnerships. Our meeting planners and sports event organizers are relying on us more than ever for guidance and assistance when trying to bring business to the county.
Finally, honest and consistent communication with our consumers is critical. They are looking at the GRCVB to be the official voice for tourism in our county, and we need to ensure that we have the most current information available to them, including health and safety measures and what they can expect when they visit the county.
Does anybody teach or prepare you at "CEO school" about how to lead through this kind of a crisis? If you were teaching "CEO school," for up-and-coming industry leaders, what would you tell them?
The previous answer addresses a lot of this, but I would also add that you always need to think five or six steps ahead. You have to be able to see what's coming and be in a position to adapt and simply not react. You always need a plan that can be flexible without losing the primary vision or mission of why your organization exists.
Flash forward to the first GRCVB staff meeting post-pandemic. What will be on the agenda of that first meeting?
I think we will need to review everyone's job descriptions and roles they play within the organization and, if we need to, make any changes to address the needs of our customers. We'll assess the new expectations of our clients and consumers and whether we're in a position to address them and continue to add value. And we will determine how we can work with the county and our municipalities to ensure that all of the assets we had prior to COVID are returning in a safe and healthy way.

Author: visitRaleigh
The Greater Raleigh Convention and Visitors Bureau (GRCVB) is the official and accredited destination marketing organization (DMO) for all of Wake County.
Comments