Updates from NCRLA Call with Area Partners
Wednesday, March 24, 2021, 5pm by visitRaleigh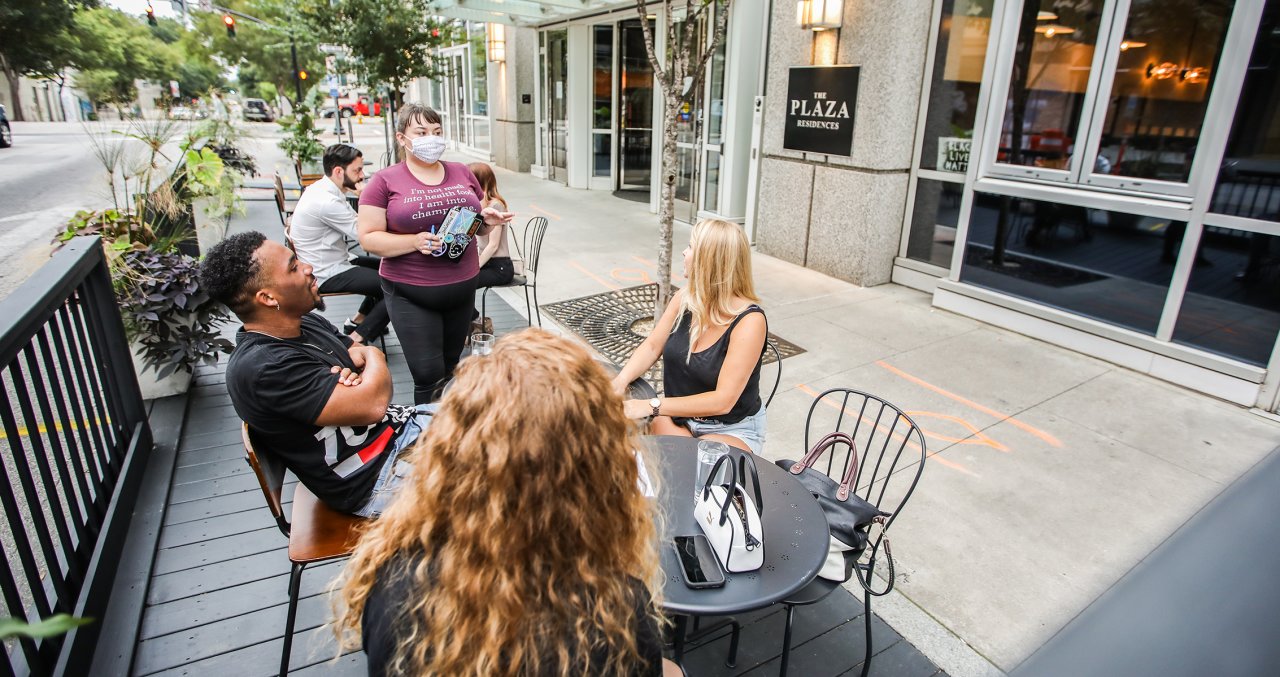 GRCVB and the North Carolina Restaurant and Lodging Association (NCRLA) hosted a virtual meeting on Thurs., March 18, 2021, to share the latest developments related to Wake County's hospitality sector and NCRLA's plan for tourism rebuild/recovery advocacy.

This is the first of two reports about the information provided in the call; the second will appear in next week's Tourism Talk blog post.

From Dennis Edwards, GRCVB president and CEO
Recent occupancy rates and hospitality tax collections:
Right now, sports events are leading the way to recovery. There are a number of significant events on the calendar in the next few months:
From Lynn Minges, president and CEO of NCRLA
"It has been a long year," Lynn said. "It was a year ago this week that restaurants were given virtually no notice that they had to close by 5pm on the same day. But now, we are beginning to see the light of day and we think things are getting better. We're looking forward to much brighter days ahead."

She believes her organization responded the pandemic in an effective way by embracing a public health initiative called Count On Me NC. NCRLA launched this program in partnership with N.C.'s Department of Health and Human Services, N.C. State University's Cooperative Extension and Visit N.C.  

Count On Me NC was intended to:
provide free, voluntary training for restaurants and hotels;
restore consumer confidence; 
recognize those businesses committed to best practices; 
position NCRLA as the lead in self-regulating; 
engage the media.
"We knew that we had staff coming back into restaurants and hotels," Lynn said, "that didn't know how to operate during COVID-19. They came back to a new and unfamiliar environment. Count On Me NC was designed to create consumer confidence to invite people back into our establishments."

Lynn reported that as of March 18, 2021:
almost 17,000 businesses in North Carolina have taken the training and signed the pledge;
nearly 67,000 courses have been completed, some in group settings;
the program has made over two billion media impressions and was supported with $10 million of promotion and advertising.

Pandemic relief
As it relates to hospitality businesses, pandemic relief programs have been "appreciated but uneven."

#1: The Economic Pain is Uneven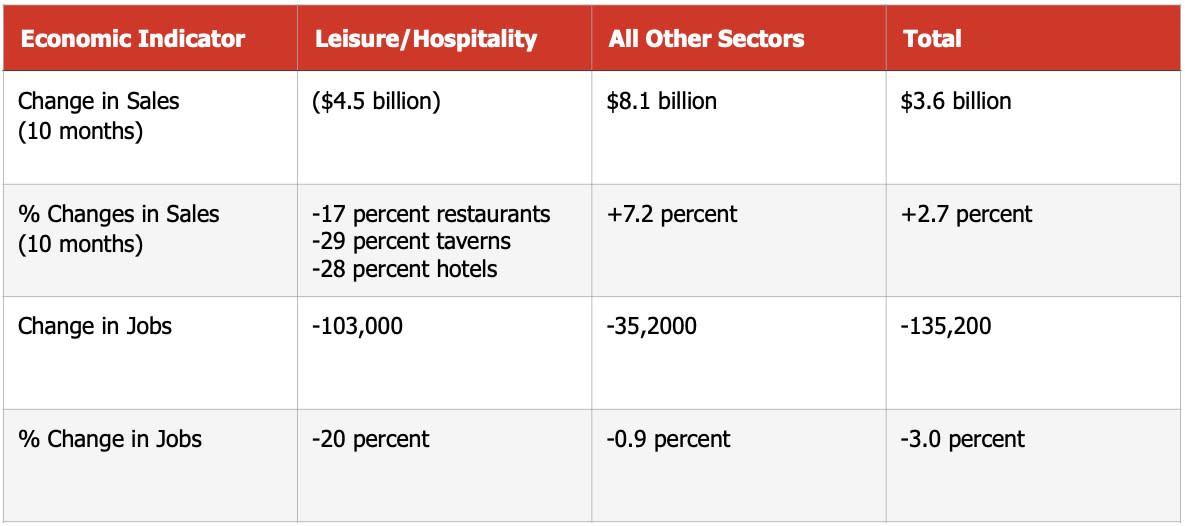 #2: The Relief Has Been Uneven
The hospitality sector represents 11% of total jobs and 19% of total taxable sales in N.C. but received only 7.7% of Paycheck Protection Program (PPP) funds in round one.
PPP replaced 5% of baseline taxable sales in the hospitality sector or $2,031 per employee; PPP replaced 14% of baseline taxable sales in other sectors or $3,072 per employee.
#3: The Relief Has Not Been Sufficient 
Total PPP relief has been about $1.036 billion. 
Total taxable sales losses have been about $4.5 billion. 
"That's 23%," said Lynn. "What about the other 77%?" 

"Relief needs to be targeted and substantial," she said, "focused on the [hospitality] sector, be fast-moving, easy to administer, easy to understand and easy to comply with."

On the Tourism Talk blog next week, we will outline NCRLA's plan for hotel/restaurant industry recovery and how you can advocate on behalf of these industries with legislators.

If you want to know earlier, you can watch the presentation in its entirety or click here to read NCRLA's document "Blueprint for Revival of the North Carolina Hospitality Industry."

Much more to come!
.......
Photo by Garrett Poulos

Author: visitRaleigh
The Greater Raleigh Convention and Visitors Bureau (GRCVB) is the official and accredited destination marketing organization (DMO) for all of Wake County.
Comments