15 Awesome Places to Eat Lunch Near the Raleigh Convention Center
Wednesday, August 17, 2016, 6am by Alex Ellis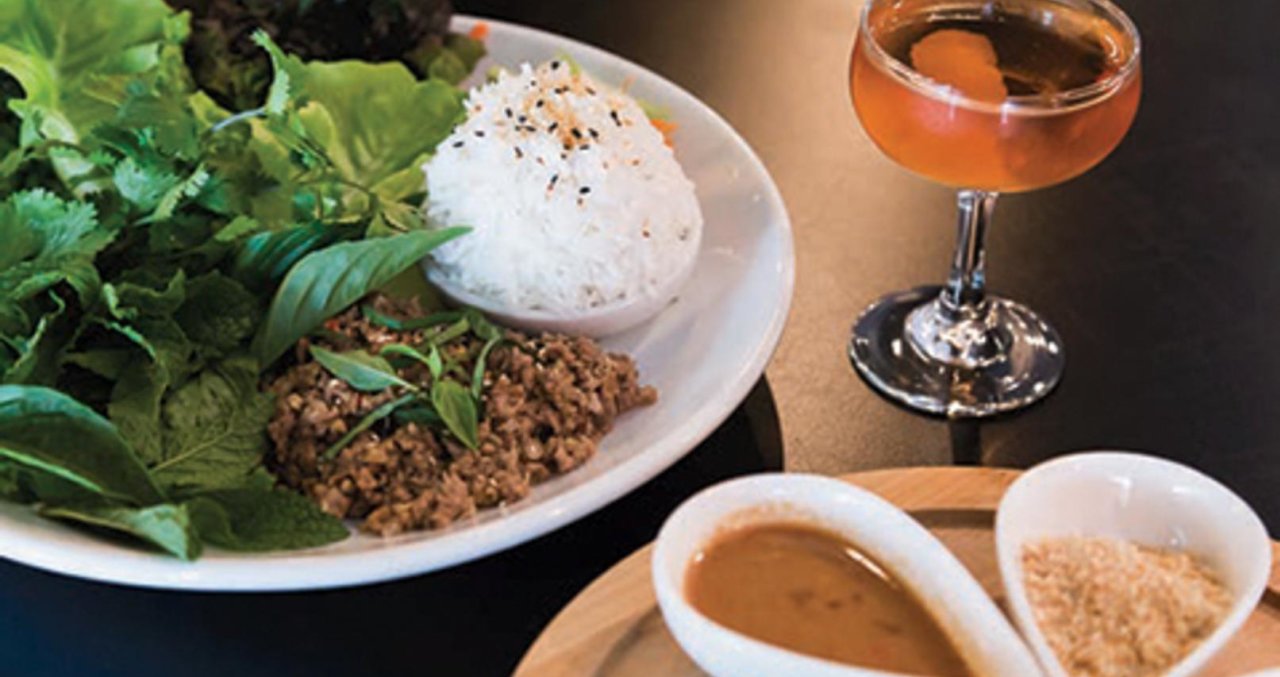 Attending a meeting or event at the Raleigh Convention Center (RCC)? You're in luck! Located in the heart of downtown Raleigh, N.C., the convention center has catering which itself is much-acclaimed, but the RCC also is surrounded by a hub of local restaurants and nightlife spots. In fact, more than 70 places to grab a bite sit within walking distance.
Here are a few of the closest spots to the RCC that are sure bets for a great lunch. (Walking times are listed below, and you can also take the free R-LINE circulator to get around downtown!)
 
Focused on fresh, fast and healthy fuel, Happy and Hale offers salads, bowls, smoothies and pressed juices in downtown Raleigh's City Plaza. Try Walter's Harvest (named after Sir Walter Raleigh), a mix of arugula, butternut squash, walnuts, cranberries, goat cheese and orange honey dressing, or the avocado toast, a heap of avocado mash topped with red pepper flakes, olive oil, and capers on multigrain toast. Two-minute walk
You never even have to go outside to get to Rye Bar & Southern Kitchen. Located on the ground floor of the Raleigh Marriott City Center (accessible via the indoor convention center connector on the exhibit hall level of the Raleigh Convention Center), they're famous for the "Meet and Three Special" at lunch, which gives you an entrée, three sides plus a drink for just $10. The entrée varies by day, with options including fried chicken, BBQ pork, and local, fresh fish. Two-minute walk
The restaurant of the Sheraton Raleigh Hotel, Jimmy V's was created with Jim Valvano's passion and commitment to excellence—a portion of the restaurant's revenue is donated to The V Foundation for Cancer Research. Grab a panini or a wood-fired pizza; the Twenty Five pizza is delicious, with Carolina pork BBQ, bacon, pickled red onion, scallions and balsamic BBQ sauce. Located in City Plaza with a cozy patio. Two-minute walk
The lunch menu at Capital Club 16 offers "slow food done quickly," with prices ranging from $3.50-12. For a lighter option, check out the Spring Crisp salad made with Raleigh City Farm greens, goat cheese, cranberries, N.C. apples, radishes, onion confit, crispy parsnips and rosemary-maple vinaigrette topped with a potato pancake. Five-minute walk
Garland sits below popular indie music venue KINGS and above the cozy cocktail bar Neptunes Parlour. With ingredients sourced from local farmers' markets and family farms, the restaurant offers eclectic Indian and Pan-Asian dishes that are always fresh, always in season and always adventurous. (Pictured in the header and below.) Six-minute walk
Offering Southern hospitality with a big-city variety, Manhattan Cafe boasts an extensive create-your-own salad bar; enjoy your salad on-site or take it with you to go. If you're lucky, they'll have a homemade donut or two still available (made fresh each morning). Six-minute walk
Two of passionate mind and James Beard Award-winning chef Ashley Christensen's restaurants serve up delicious lunches: Beasley's Chicken + Honey and Chuck's. Focus is on the food, which is seasonal, simple and precisely executed, using a bounty of fresh ingredients, many grown on artisanal farms or harvested from the nearby coast. Both restaurants: seven-minute walk
 
Raleigh Times Bar is a timeless local watering hole and so much more. They offer creative takes on classic bar food, ranging from traditional favorites like the Times Nachos with your choice from N.C. BBQ pork, chicken tinga or black beans to the Times Fish and Chips made with N.C. catfish. Eight-minute walk
After establishing themselves as one of the go-to spots for cold-pressed juices in the area, Raleigh Raw opened a flagship location in downtown Raleigh. In addition to their selection of fresh juices, they offer smoothies, poké rice bowls and "grab-and-go" items like coconut ceviche and chia pudding. Eight-minute walk
One of the first Laotian restaurants in the U.S. and named the best restaurant in N.C. by Business Insider. Run—don't walk—there, and order the crispy rice lettuce wraps for the table! After that, let your server guide you in the right direction for an unforgettable meal. Nine-minute walk
Brother and sister Vansana and Vanvisa Nolintha (also the creators of Bida Manda), along with brewmaster Patrick Woodson, unveiled Brewery Bhavana—a brewery, taproom, dim sum restaurant, library and flower shop all in one—in early 2017. Ultimately, it's a gathering space welcoming people from all walks of life, backgrounds and futures. For lunch (Wed.-Sun.), order up "a little something" like scallion pancakes or pork bao, or go for something "a bit larger" like sweet soy chicken or pork belly rice cakes. A must-try as the restaurant was recently named one of the "10 Best New Restaurants in America" by Bon Appétit. (Reservations suggested.) Eight-minute walk
Serving authentic whole-hog, pit-cooked barbecue, The Pit goes beyond traditional barbecue offerings with contemporary twists on Southern favorites. They also serve Texas-style brisket, baby back ribs, smoked turkey, triple-battered fried chicken and a can't-miss barbecue tofu dish. And if you've got room, grab an order of Barbecue Fries: hand-cut fries with melted pimento cheese, chopped BBQ, scallions, and BBQ ranch dressing. Eight-minute walk
A local favorite for affordable and delicious Italian food, go to Caffé Luna if you're craving pasta. Start off with an antipasti or two, and then head straight for the lasagna, their generous serving of fresh pasta layered with ragu bolognese and bechamel. 10-minute walk
This is just a taste of all the great restaurants downtown. See a full list of downtown restaurants here!
Photo credits: Bida Manda, Mark Petko; The Pit, Chris Richman
Comments