Kid-Friendly Activities to Tackle This Fall and Winter in Raleigh, N.C.
Wednesday, November 04, 2020, 4pm by visitRaleigh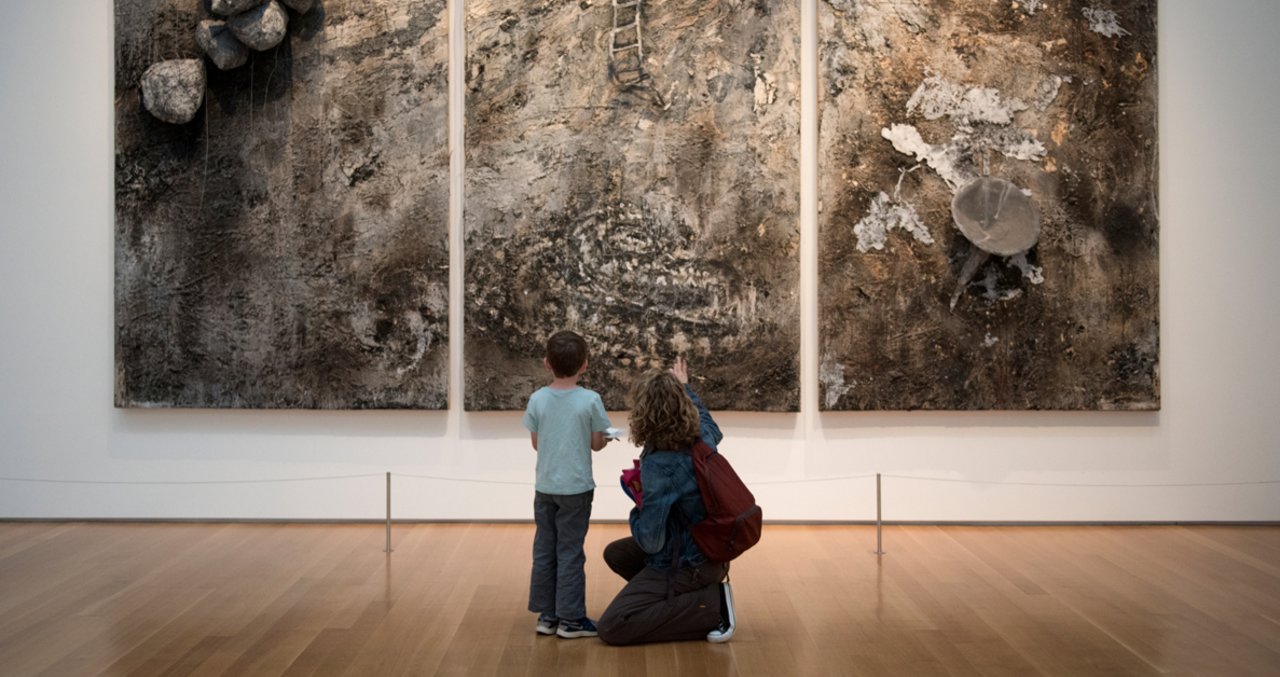 From the purely educational to the straight up fun, the Raleigh area has plenty of kid-friendly activities to keep you and your family grinning from ear to ear. Here's a list of safe events, attractions, historic sites and outdoor adventures you can enjoy throughout the fall and winter this year.
---

Raleigh, N.C.'s welcome mat is always out for you.
See more safe dining and things to do, plus local travel safety info, here.
---
Note: We ask that you please explore responsibly—wear a mask, wash your hands and wait six feet apart from others. If you're traveling to Raleigh, N.C., you may want to check out this list of Count On Me NC-certified hotels. Count On Me NC is a public health initiative that specifically trains hospitality businesses to help keep both guests and staff safe from COVID-19. The program also asks guests to pledge that they'll do their part to follow safety guidelines as well.
Perhaps one of the best things to come out of 2020—the resurgence of drive-in movies! Pack up the car to see these favorite flicks in a distance-friendly setting: 
The Grinch (12/4) at Spring Forest Road Park
Elf (12/5) at Spring Forest Road Park
A Preacher's Wife (12/6) at Spring Forest Road Park
It's A Wonderful Life (12/11) at Anderson Point Park
The Polar Express (12/12) at Anderson Point Park

events above are $5 per car with food and drink available on-site

The Polar Express (12/11) at Sugg Farm at Bass Lake Park (tickets are $20 per car with food truck on-site)
The Polar Express (12/12) at the Wendell Community Center (tickets are $20 per car)
Also recommended: You can see The Polar Express 3D at Marbles IMAX on select days this month. 
Get tickets to This Wonderful Life, a Raleigh Little Theatre production (Dec. 10-20)
One actor inhabits every role in this hilariously touching stage adaptation of the iconic holiday film It's a Wonderful Life. George Bailey, Clarence, Mr. Potter and the gang come to life as a single actor creates a heartwarming story about the effect one hardworking man's life has on the people around him. Note: This is an indoor show, and a maximum of 25 tickets will be sold for each performance. Tickets are reserved seating based on a socially distanced seating chart. Runtime is approximately 75 minutes with no intermission
Discover glittering gold mummies at North Carolina Museum of Art's highly anticipated exhibition
A much-awaited special exhibition at Raleigh's North Carolina Museum of Art, Golden Mummies of Egypt presents eight extraordinary mummies for public viewing and explores beliefs about the afterlife during the era when Egypt was part of the Greek and Roman worlds (circa 300 B.C.E.–200 C.E.). The practices of preservation and decoration of the body and the transformation of the deceased into a god are spectacularly shown by the mummies on display. 
This ticketed exhibition opens Feb. 13, 2021, and runs through July 11, 2021. Member tickets go on sale Nov. 18; for nonmembers, Dec. 9.
Also recommended: Marbles Kids Museum; North Carolina Museum of History; North Carolina Museum of Natural Sciences
At Rush Hour Karting, your entire crew can enjoy the fast track to a seriously good time. Located in Garner, Rush Hour offers indoor, high-speed karting on a 1/3-mile track. Visitors can hop behind the wheel of European-designed karts which boast max speeds up to 40 mph. Race around hairpin curves, high-speed straights and winding turns to claim your place in the winner's circle. Finally, karting isn't the only thing to enjoy at Rush Hour. You can also go rock wall climbing, play video games, shoot pool, throw parties and for the adults (sorry, kids)—axe throwing!
Filled with shade during the summer months and rich with color in the fall, Hemlock Bluffs Nature Preserve provides an easy, family-friendly way to escape to the outdoors in Cary. The 140-acre park—established 40 years ago and named for the atypical group of nearly 200 Eastern Hemlock trees that can be found here—is highlighted by approximately three miles of mulch-covered walking and hiking trails that lead to a series of small overlooks.
Also recommended: Historic Yates Mill County Park; Wilkerson Nature Preserve; Durant Nature Preserve; William B. Umstead State Park
Drive through a wonderland of festive lights at Dorothea Dix Park
Up for a dazzling light show? Illuminated trees, festive light displays and local art installations will delight visitors of all ages at the first ever Nights of Lights Drive-Thru Light Show at Dorothea Dix Park. The 1.3-mile driving route features towering oak trees, open fields and rolling hills—plus views of the Raleigh skyline peaking above the trees—making it a perfect location for this holiday event. 
Nights of Lights is a festive experience for families and friends to safely celebrate the season, operating nightly from Wed., Dec. 16, through Thurs., Dec. 31, 2020.
Also recommended: Lake Myra Christmas Lights in Wendell
Finding a place in Raleigh where both adults and children can have fun all day long is as easy as a trip to Frankie's Fun Park. An amusement park in every sense of the word, Frankie's goes all out with mini golf, batting cages, arcade games, bumper cars and boats, go-karts and laser tag. Thrill seekers in your crew can also take on a four-story ropes course and ride amusement rides like the Sidewinder, Drop Zone and Windstarz. Local tip: There's no admission to enter the park. You just pay per activity you choose to play. Frankie's is open year-round, but open attractions vary throughout the year.
Catch big air at Launching Pad Trampoline Park
When the chill of winter sets in, head indoors for some major hang time at Launching Pad Trampoline Park. Watch your kids (quite literally) bounce off the walls, dive into pits and squeal with laughter in 33,600 square feet of trampolines, foam pits, basketball lanes and full-size play courts. For non-gravity defying activities, head up to an awesome arcade space with games, an XD Motion Simulator Ride, Lazer Frenzy action maze and free Wi-Fi.
Also recommended: DefyGravity; BounceU
The New Hope Valley Railway—also known as the Triangle's Train—offers excursion rides on vintage equipment at the North Carolina Railway Museum, which features displays of historic railroad equipment and artifacts, a large garden railroad, memorabilia and a gift shop.
On weekends in Dec., the railway offers their Reindeer Roundup Express ride, taking passengers on a locomotive ride with a route dressed for the holidays, and Santa will be on his sleigh (not on the train) for socially distanced family pictures.
Housed in a historic granite and brick water tower that dates back to 1887—and was once the city's tallest building—The Tower Escapes' spooky location plays well with the cryptic puzzles and challenges that guests are tasked with solving in order to escape the game in less than one hour. Designed for groups of two to 10, bring your best creative thinking skills and be ready to work as a team (or else you may not make it out!). 
Also recommended: Room 5280; Times Up Escape Rooms
Sassafras All Children's Playground—the largest in the City of Raleigh park system—is a gem that's accessible to all children including those with special needs. Located at Laurel Hills Park, the playground includes an elaborate wooden play structure of tunnels, bridges, towers, swings and rings built over soft sand. There's also a 50-foot-long zipline, a basketball hoop and therapeutic, independent play elements to help build body strength.
Is your family a little more on the adventurous side? Then a trip to North Raleigh and a few hours on a ropes course at TreeRunner Adventure Park is just the ticket. Featuring 70 exciting obstacles, three difficulty levels and seven different courses, the park gives everyone the chance to fly among the treetops and take fun to new heights. Local tip: Plan for at least three hours in the park to check in, get harnessed, complete orientation and enjoy some climbing fun.
Also recommended: Go Ape Treetop Adventure & Treetop Journey
To get a sense of what life was like during the period of Raleigh's founding, head over to Mordecai Historic Park. Located just a mile from the State Capitol, this site was once the largest plantation in Wake County. Visit the Mordecai House, built in 1785, and stroll through a 19th-century kitchen garden based on documentation left by Ellen Mordecai in her memoir and letters. The site also has a few fascinating historic outbuildings include the birthplace of the 17th U.S. president, Andrew Johnson. Guided tours, lasting approximately 50 minutes, are offered for a small fee at the top of each hour. 
Also recommended: Pope House Museum; Joel Lane Museum House; City of Raleigh (COR) Museum
Looking for big entertainment? Drive Shack—the interactive golf complex that caters to big groups—opened in 2019 in Raleigh. The three-story complex includes 96 climate-controlled golf bays, a full-service restaurant, a rooftop bar, more than 300 televisions, an arcade area, meeting rooms and more. 
The 260-yard-long driving range combines physical targets to aim for with augmented reality and virtual games. The range utilizes TrackMan technology, pinpointing the flight of your golf ball and allowing you to virtually play real-world championship golf courses or go head-to-head against friends to collect points for hitting physical targets (games are tracked and scored on television screens inside your bay). 
Comments