Two of Raleigh's Major September Festivals Gear Up for Virtual Events
Thursday, August 27, 2020, 3pm by David Menconi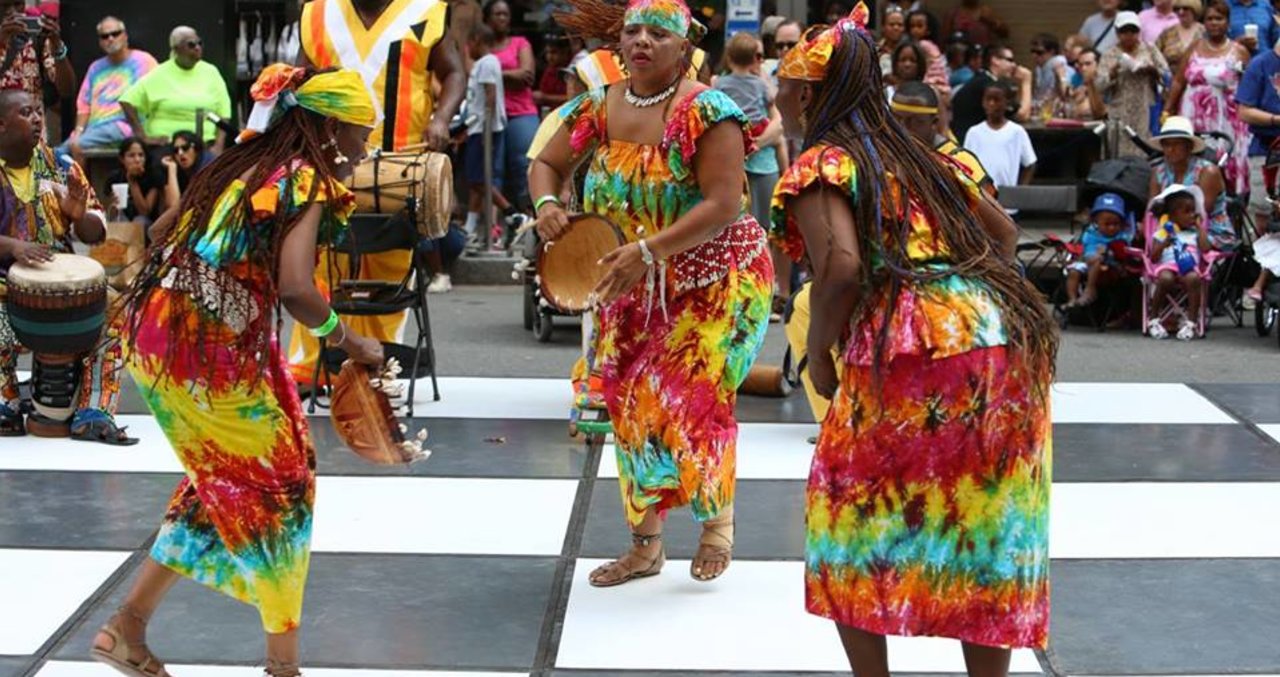 Note: Authored by David Menconi, this piece has been produced in partnership with Raleigh Arts. Menconi's "Step It Up and Go: The Story of North Carolina Popular Music, from Blind Boy Fuller and Doc Watson to Nina Simone and Superchunk" will be published in Oct. by University of North Carolina Press.  
---

Most years, the late summer run-up to Labor Day would come with massive amounts of preparation for fall festival season in downtown Raleigh. But 2020 is not most years, alas. With COVID-19 still preventing large in-person gatherings from taking place, major events that have come to define Raleigh's transition to the fall season—Hopscotch Music Festival, SPARKcon, N.C. Pride at Night, BugFest, Apex Music Festival, the North Carolina State Fair and more—are taking this year off in hopes of resuming in 2021.
But at least two of Raleigh's major Sept. events will go on this year, albeit in drastically altered online form: the 11th annual African American Cultural Festival of Raleigh and Wake County, Labor Day weekend of Sept. 4-6; and the International Bluegrass Music Association's (IBMA's) World of Bluegrass, Sept. 28-Oct. 3.
Both events have good reasons for pressing on. World of Bluegrass is downtown Raleigh's biggest annual wingding, drawing upwards of 200,000 people each year to its outdoor street festival, awards show, nightclub performances and business conference. It's a signature festival for Raleigh as well as an important marker for the worldwide bluegrass community.
For the African American Cultural Festival, which typically draws 30,000 people each year, canceling in 2020 was not an option. Given the unrest sweeping the nation in the wake of George Floyd's death, organizers felt they had no choice but to put on a program this year no matter the obstacles.
"This is our year when all eyes are on us in terms of what to do at a time when we have this platform," says festival chair Grady Bussey. "It feels like we have the football in our hands, and now we've got to do something with it. We have to make sure to reflect history and legacy, as we do most years, but the present and future as well. We're opening the festival up to allow conversations about what's going on with the African American community."
To that end, the festival won't have a lot of its usual in-person features, like vendors and food trucks, and the only live performances will be virtually streamed. There will be a limited amount of live events—nightly light shows as well as community mural projects at multiple sites, with facemasks, social distancing and advance registration required. Other programs involving speakers and presentations will be online.
"We could have shrugged our shoulders and taken a year off," says Bussey. "Because of the climate the world is in right now, we felt it was important to do our job—provide a platform for quality conversations about where we are today and next steps."
World of Bluegrass, meanwhile, will be all-virtual and online, but the upside is that it's a bargain. All music performances, the IBMA Awards show and trade show displays will all be free to attend virtually, and the one paid portion—the IBMA business conference—costs about half the usual price this year ($99 for IBMA members and $149 for non-members).
"This is an unknown quantity for everyone," says Eddie Huffman, IBMA's director of operations. "We're excited to try to do at least the core functions of what we'd try to accomplish in-person, moved online. We should be able to do at least some of everything."
Moving to online remote webcasting has involved a few format tweaks. The Oct. 1 awards show will have four co-hosts doubling as awards presenters rather than the usual large cast of separate presenters, with more of an emphasis on performances than speechifying. The schedule for live shows has also been expanded to Mon. of bluegrass week (Sept. 28), with some of the conference programs also spread across more days.
"Figuring this out has been quite the learning curve for all of us," says Huffman. "We all had it down for doing this in-person, so we've had to reinvent and rethink each aspect and what it means to put it online versus in-person. But it creates exciting opportunities to reach a lot more people, too, to push the festival and music side far beyond what we usually do. We'll certainly miss having 200,000 people swarming across downtown. But we can reach some people we haven't before."
More details for these events (schedules, how to tune in and sign up) will be available soon. You can follow the African American Cultural Festival on Facebook, and do the same for the International Bluegrass Music Association.
---
Planning a trip? Whether driving or flying, exploring the outdoors or tasting the area's best food and drinks, we look forward to soon welcoming you to Raleigh, N.C. From transportation to lodging, dining and attractions, your health and safety are top priority for the hospitality industry. No matter how you travel, or what you do, you can travel confidently. Click here for the latest updates on COVID-19 and openings in the Raleigh area.

Comments