Destination News: Early Fall 2018
Tuesday, August 28, 2018, 4pm by Visit Raleigh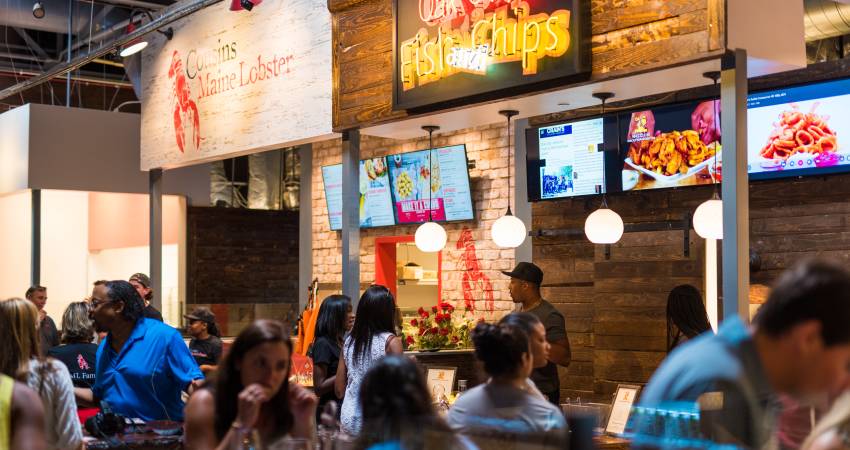 Updated Oct. 15, 2018, 1pm
Raleigh Convention Center Turns 10 Years Old
Since opening in Sept. 2008, the Raleigh Convention Center (RCC) has been a remarkable resource for groups of 50, 500 or 5,000 attendees in the heart of downtown Raleigh. The modern, 500,000-square-foot, LEED Silver-certified facility includes a soaring street-level lobby, an elegant, easily-partitioned ballroom, a 150,000-square-foot exhibit hall and a 4,100-square-foot mezzanine, plus cutting-edge tech amenities and award-winning culinary delights.
Today, the convention center hosts more than 250 events per year—meetings, conventions, sports events, concerts and more—that draw nearly 500,000 attendees. International Bluegrass Music Association's World of Bluegrass, Raleigh Supercon, Deep South Classic (basketball), MAPL Raleigh (volleyball), N.C. Technology in Education Society, N.C. FFA and others have called the Raleigh Convention Center home time and time again over the years.
Three hotels sit within steps of the front doors of the facility—the Raleigh Marriott City Center (400 rooms), Sheraton Raleigh Hotel (353 rooms) and the Residence Inn Raleigh Downtown (175 rooms) provide nearly 1,000 rooms on the convention center campus—and a thriving culinary scene (that includes several James Beard-nominated chefs and restaurants) awaits in the surrounding blocks.
Congratulations to our partners at RCC, and thanks to our friends who have held meetings, conventions and events at this wonderful facility over the last decade—here's to many more!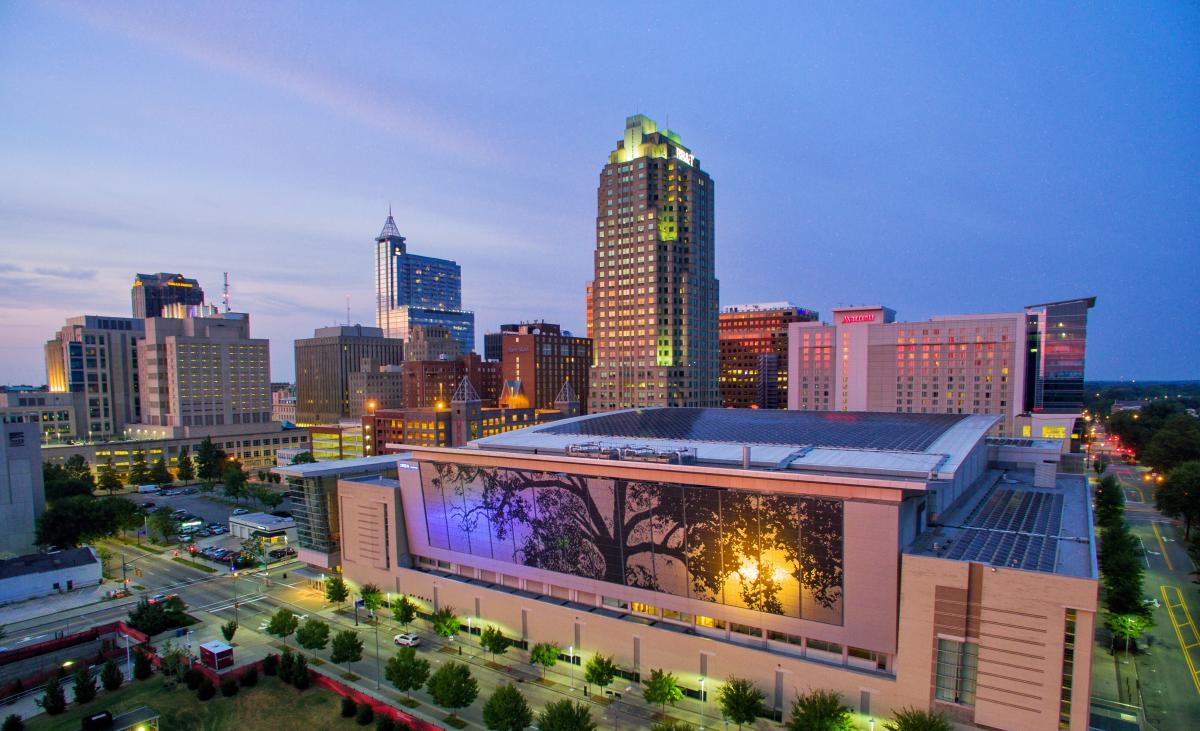 Morgan Street Food Hall now open, Transfer Co. coming in early 2019
Morgan Street Food Hall, the highly-anticipated, multi-vendor food hall located in downtown Raleigh's Warehouse District (and just a few blocks from the RCC), is officially open! The repurposed warehouse, measuring 22,000 square feet, provides residents, workers and visitors a unique dining experience from a wide variety of local chefs, restaurateurs and purveyors. The first of its kind in Raleigh, the space features 20 culinary concepts ensconced in fully-outfitted spaces offering cooked-to-order meals, snacks and specialty foods from morning until night (open until 2am on weekends!). Items like crepes, Thai rolled ice cream, bubble tea, lobster rolls, tacos and more—plus specialized retail carts selling packaged food and culinary-related items—are available all day long.
Another community food hall concept, Transfer Co., has announced plans to open in early 2019 on the opposite side of downtown Raleigh. Just a short walk from the North Carolina State Capitol and other attractions, Transfer Co. will offer 43,000 square feet of renovated warehouse and newly-built space for food producers, makers, vendors, restaurateurs and more. Vendors that have signed on for the project include a chocolate factory, bagel shop, empanada maker, oyster bar, a major N.C. brewery and more!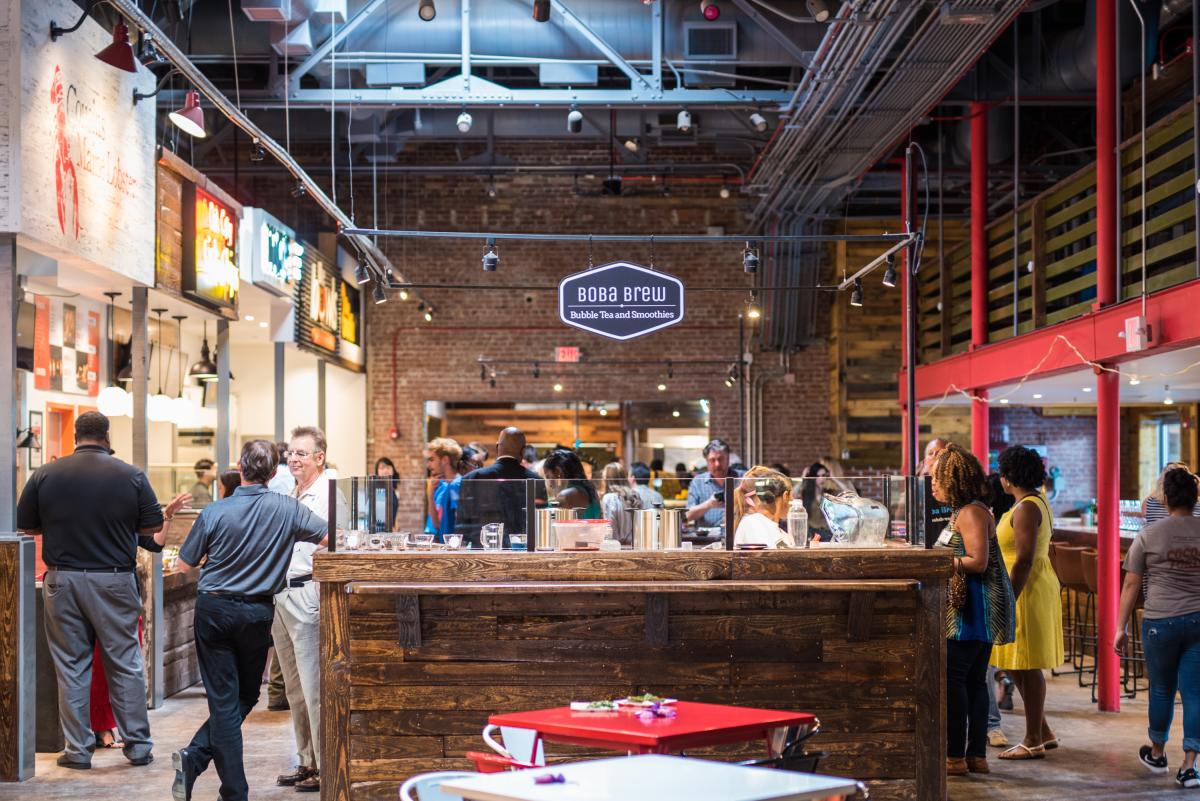 New records, a major new flight for RDU International Airport
The number of people boarding airplanes at RDU International Airport is up 10.7 percent in 2018 over 2017, calendar year-to-date—Aug. of this year marked an incredible 54 consecutive months of growth with nearly 600,000 passengers traveling through the airport.
Frontier Airlines began twice-weekly, nonstop service from San Diego in Aug., meaning the airport now provides service from 62 nonstop destinations across nine airlines. In 2017, a record-breaking 11.6 million passengers—about 32,000 people per day—flew through RDU.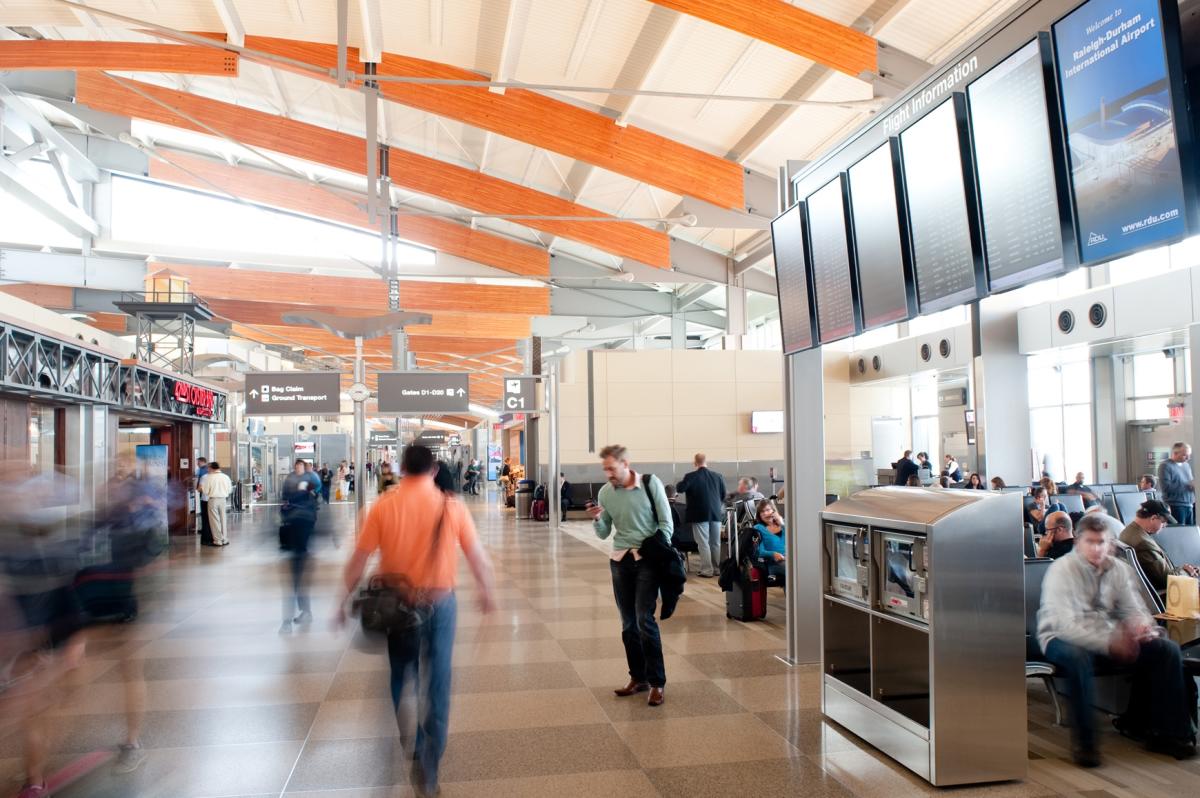 A guide to museums in Raleigh, N.C.
There's a pretty good reason why Raleigh, N.C., has earned the nickname "Smithsonian of the South."
Only here can you admire the Southeast's largest collection of Rodin sculptures for free in a beautiful space filled with natural light at the North Carolina Museum of Art. Gaze up in wonder at one of the most impressive whale skeleton collections in the nation at the North Carolina Museum of Natural Sciences, then head right across the street to the North Carolina Museum of History—both museums have free admission and are in walking distance of the RCC.
Check out our newly-released guide to museums in Raleigh, N.C., and be sure to build in some time to explore during your visit!
Right Now in Raleigh, N.C.
Winters in North Carolina can range from warm to bitter cold. For those chilly winter nights, we've...

Big news for the City of Oaks! A local-favorite dining and drinking spot in Raleigh, N.C., graces the cover of...

Explore what the Raleigh area has to offer without breaking the bank! Here are 30-plus free (or nearly free)...
Author: Visit Raleigh
Visit Raleigh is the official and accredited destination marketing organization (DMO) for all of Wake County.
Comments