Destination News
Tuesday, August 28, 2018, 4pm by Visit Raleigh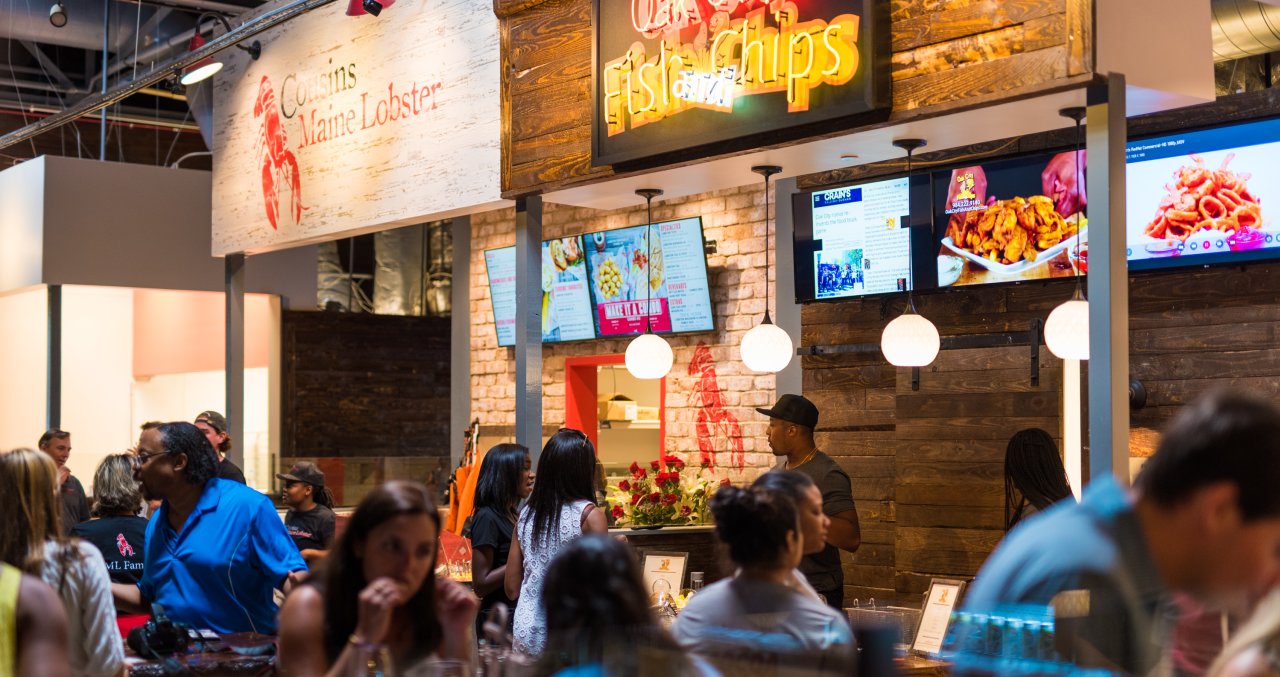 Updated Jan. 29, 2019, 9am
Raleigh Convention Center Turns 10 Years Old
Since opening in Sept. 2008, the Raleigh Convention Center (RCC) has been a remarkable resource for groups of 50, 500 or 5,000 attendees in the heart of downtown Raleigh. The modern, 500,000-square-foot, LEED Silver-certified facility includes a soaring street-level lobby, an elegant, easily-partitioned ballroom, a 150,000-square-foot exhibit hall and a 4,100-square-foot mezzanine, plus cutting-edge tech amenities and award-winning culinary delights.
Today, the convention center hosts more than 250 events per year—meetings, conventions, sports events, concerts and more—that draw nearly 500,000 attendees. International Bluegrass Music Association's World of Bluegrass, Raleigh Supercon, Deep South Classic (basketball), MAPL Raleigh (volleyball), N.C. Technology in Education Society, N.C. FFA and others have called the Raleigh Convention Center home time and time again over the years.
Three hotels sit within steps of the front doors of the facility—the Raleigh Marriott City Center (400 rooms), Sheraton Raleigh Hotel (353 rooms) and the Residence Inn Raleigh Downtown (175 rooms) provide nearly 1,000 rooms on the convention center campus—and a thriving culinary scene (that includes several James Beard-nominated chefs and restaurants) awaits in the surrounding blocks.
Congratulations to our partners at RCC, and thanks to our friends who have held meetings, conventions and events at this wonderful facility over the last decade—here's to many more!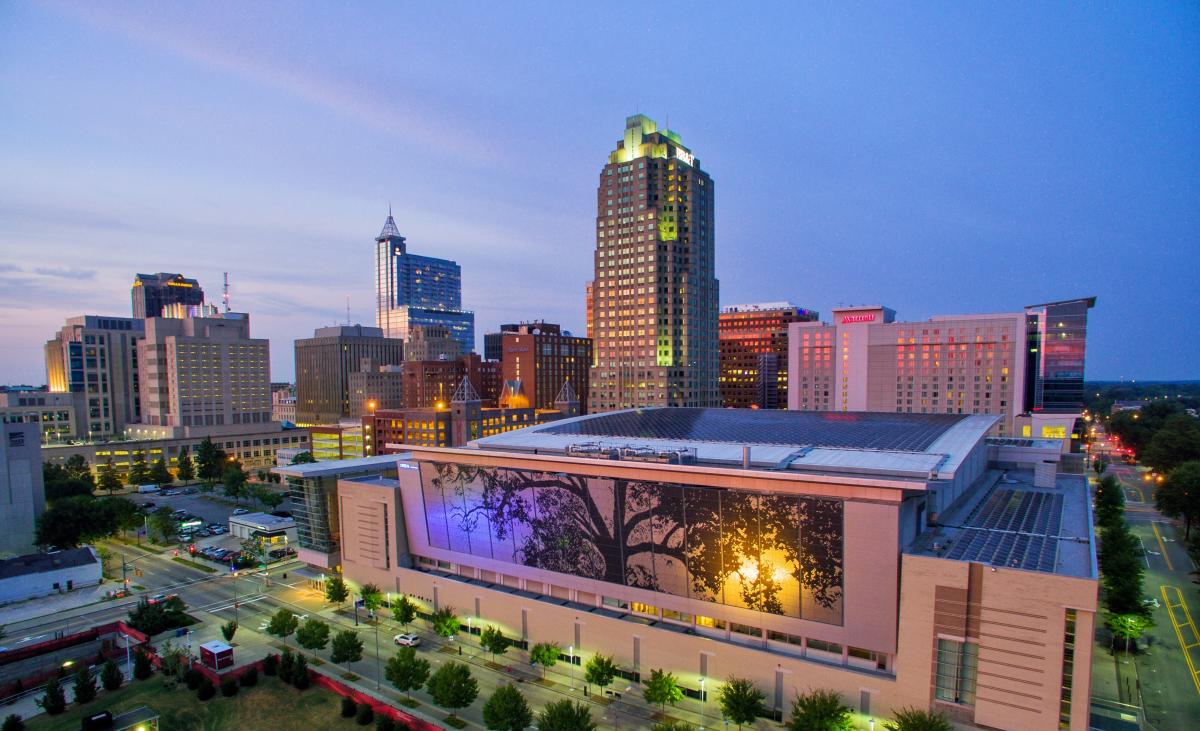 Morgan Street Food Hall now open, Transfer Co. coming in early 2019
Morgan Street Food Hall, the highly-anticipated, multi-vendor food hall located in downtown Raleigh's Warehouse District (and just a few blocks from the RCC), is open! The repurposed warehouse, measuring 22,000 square feet, provides residents, workers and visitors a unique dining experience from a wide variety of local chefs, restaurateurs and purveyors. The first of its kind in Raleigh, the space features 20 culinary concepts ensconced in fully-outfitted spaces offering cooked-to-order meals, snacks and specialty foods from morning until night (open until 2am on weekends!). Items like crepes, Thai rolled ice cream, bubble tea, lobster rolls, tacos and more—plus specialized retail carts selling packaged food and culinary-related items—are available all day long.
Another community food hall concept, Transfer Co., has announced plans to open in early 2019 on the opposite side of downtown Raleigh. Just a short walk from the North Carolina State Capitol and other attractions, Transfer Co. will offer 43,000 square feet of renovated warehouse and newly-built space for food producers, makers, vendors, restaurateurs and more. Vendors that have signed on for the project include a chocolate factory, bagel shop, empanada maker, oyster bar, a major N.C. brewery and more!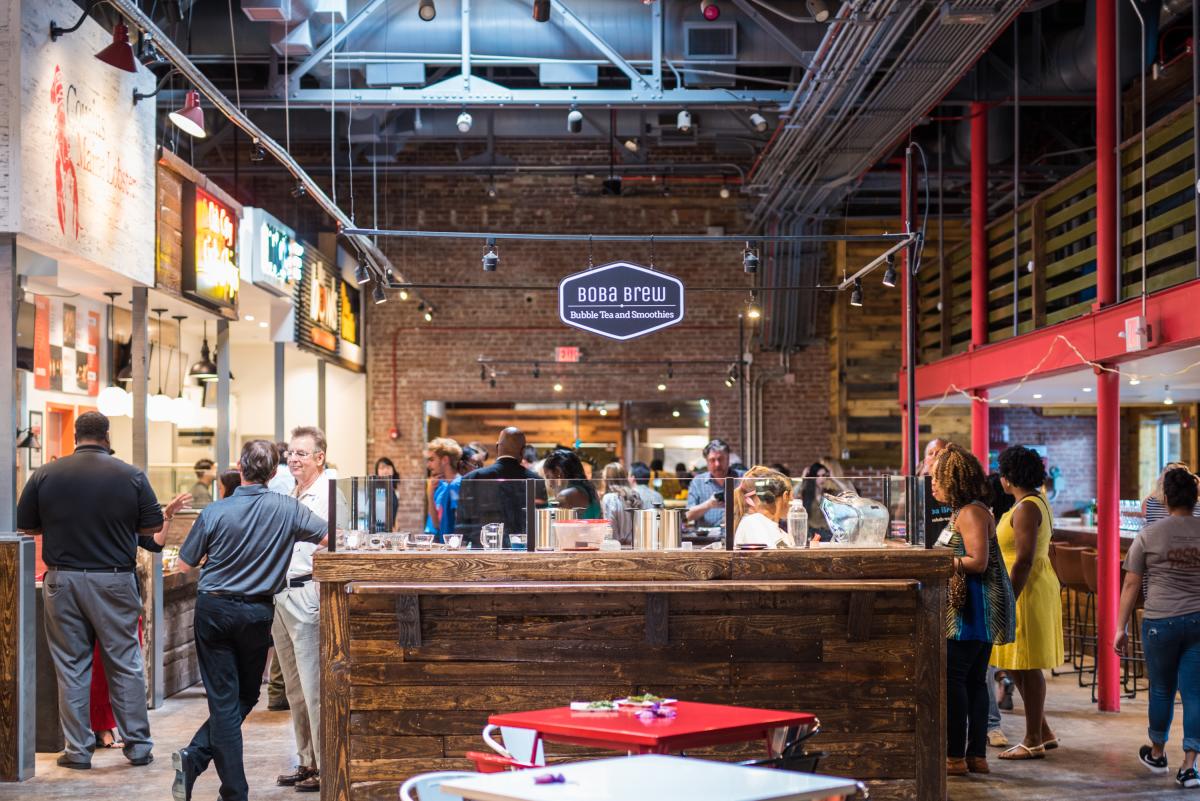 RDU International Airport adds four new non-stop destinations
A new year brings new opportunities for travel to Raleigh, N.C.! Frontier Airlines will launch service from eight new cities to RDU International Airport beginning in April and May of this year. The new flights will bring non-stop service from three new destinations for the airport—Albany, N.Y., Islip, N.Y., and Jacksonville, Fla. Also, Via Airlines will begin a new non-stop flight from Birmingham, Ala., in April. More than 400 daily flights at RDU connect to what will now be 68 non-stop destinations—service to San Jose and Montreal (the seventh international destination for RDU) were previously announced and will begin in summer of 2019. In the last 18 months, the airport has added new service to 21 non-stop destinations.
You can view a map and list of destinations served by RDU here.
A guide to museums in Raleigh, N.C.
There's a pretty good reason why Raleigh, N.C., has earned the nickname "Smithsonian of the South."
Only here can you admire the Southeast's largest collection of Rodin sculptures for free in a beautiful space filled with natural light at the North Carolina Museum of Art. Gaze up in wonder at one of the most impressive whale skeleton collections in the nation at the North Carolina Museum of Natural Sciences, then head right across the street to the North Carolina Museum of History—both museums have free admission and are in walking distance of the RCC.
Check out our guide to museums in Raleigh, N.C., and be sure to build in some time to explore during your visit!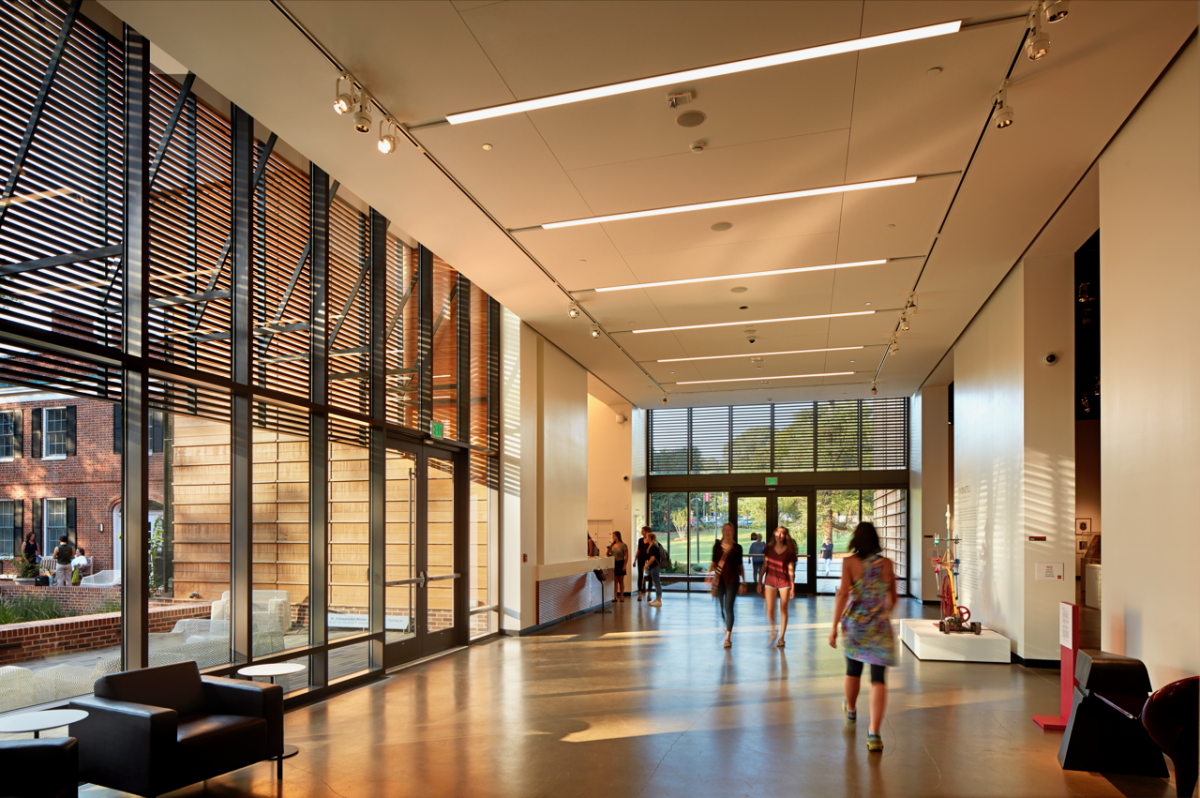 Revisn, Home2 Suites hotels are now open
Two new hotel properties have recently opened up.
Revisn, a fully-furnished, full-service residence, is a 48-room extended stay property in the heart of the city—Raleigh Beer Garden, Hibernian Restaurant & Pub and other restaurants and nightlife spots sit just a block away in the Glenwood South district. A rooftop terrace, high-tech amenities, 24-hour concierge and more combine comfort of a luxury apartment with services of a boutique hotel. Home2 Suites Raleigh Durham Airport - RTP is a 100-suite property in Morrisville/The Research Triangle Park with modern decor, full kitchen appliances, free WiFi and more just seven minutes from RDU International Airport. 
In total, six new hotels opened in Raleigh, N.C., in 2018, including Guest House Raleigh, an eight-room boutique hotel and event space in downtown Raleigh. Raleigh/Wake County now has upwards of 17,000 hotel rooms, with more properties expected to open in 2019.
 
Sam Jones BBQ announces Raleigh location
Sam Jones, renowned fourth-generation pitmaster and James Beard Award semifinalist, has announced a new barbecue restaurant that will open in downtown Raleigh this year.
Jones, known for whole-hog barbecue that's served with sweet coleslaw and a generous portion of cornbread, comes from a long line of family that knows Eastern-style barbecue. His family opened the famed Skylight Inn in Greenville, N.C., in 1947, and Jones opened his own restaurant—Sam Jones BBQ—just down the road in Winterville, N.C., in 2015.
The Raleigh restaurant, projected to open in late summer, will sit just a few blocks from the Raleigh Convention Center, Dorothea Dix Park, Raleigh Union Station and other attractions near the heart of the city.
If you're looking for your barbecue fix in the meantime, read up on our guide to 'cue in Raleigh, N.C.
 
Raleigh's bikeshare program set to launch soon
Citrix Cycle, the bikeshare program that will allow residents and visitors to Raleigh to rent bicycles on a short-term basis, is set to launch in the coming weeks.
The system will feature 300 bicycles in total, docked at 30 dedicated bikeshare stations spread across downtown Raleigh and beyond, reaching the State Farmers Market, Pullen Park, North Carolina State University, the North Carolina Museum of Art and more. The bikes—200 of which will be electric-assist (meaning they'll be easy to ride for users of all abilities)—can be used with a daily pass ($6 for unlimited 45-minute rides for one day) or single-ride pass ($2 for a 45-minute ride), plus monthly and yearly memberships are available.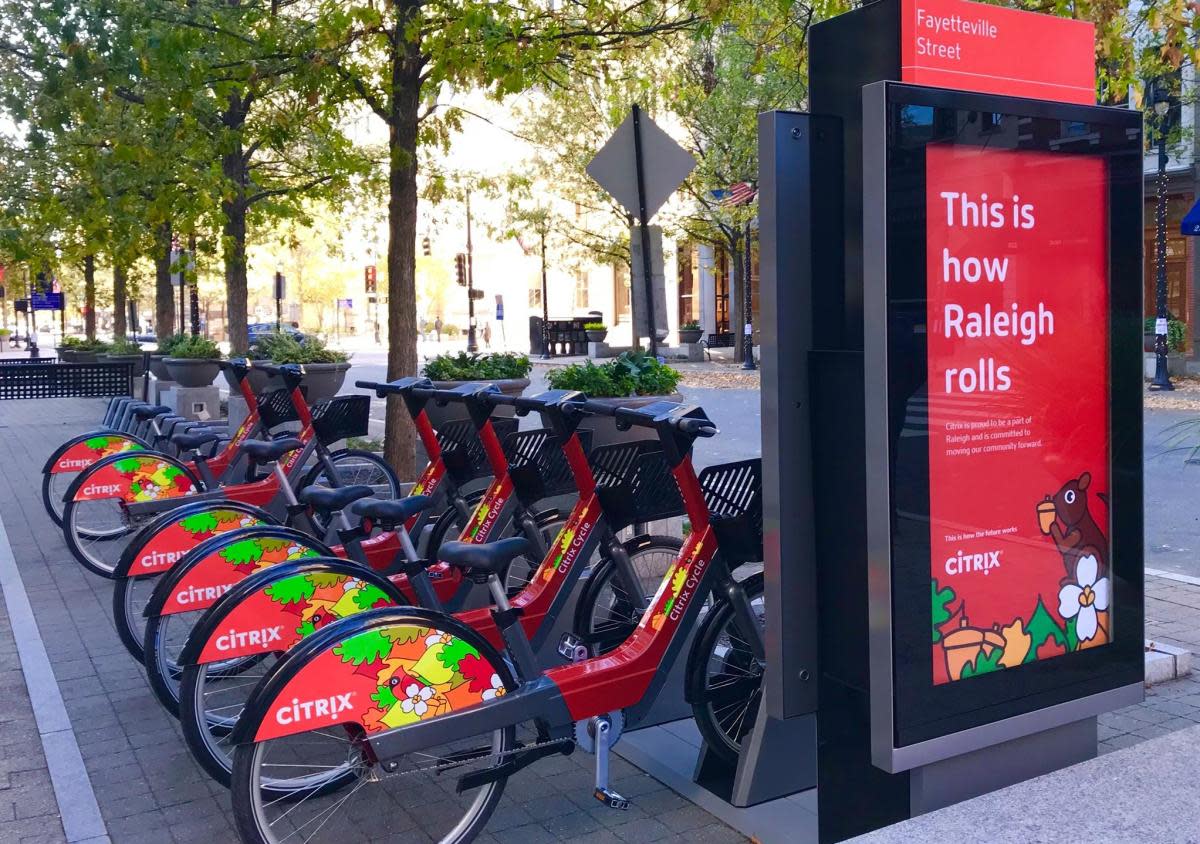 70 of the biggest events/festivals of 2019
Have big plans for 2019? So do we!
A year full of major festivals and celebrations lies ahead in Raleigh, N.C., showcasing talent, creativity and culture, delicious foods and beverages (and some surprises, too!). We've pulled together 70 of the biggest events we're looking forward to this year—take a look and save some dates!
Bicycles photo via Citrix Cycle; Hopscotch Music Festival photo by Garrett Poulos
Right Now in Raleigh, N.C.
Every two weeks, we send out a newsletter that includes the best of the best upcoming events. If you sign up...

Tried-and-true recipe for a great time: a dash of warm weather, a heap of live music and plenty of good...

Weekends are meant to be brunched on! Time spent with family and friends over stacks of blueberry pancakes or...

Author: Visit Raleigh
Visit Raleigh is the official and accredited destination marketing organization (DMO) for all of Wake County.
Comments