GRCVB Releases Annual Report
Thursday, August 26, 2021, 12pm by visitRaleigh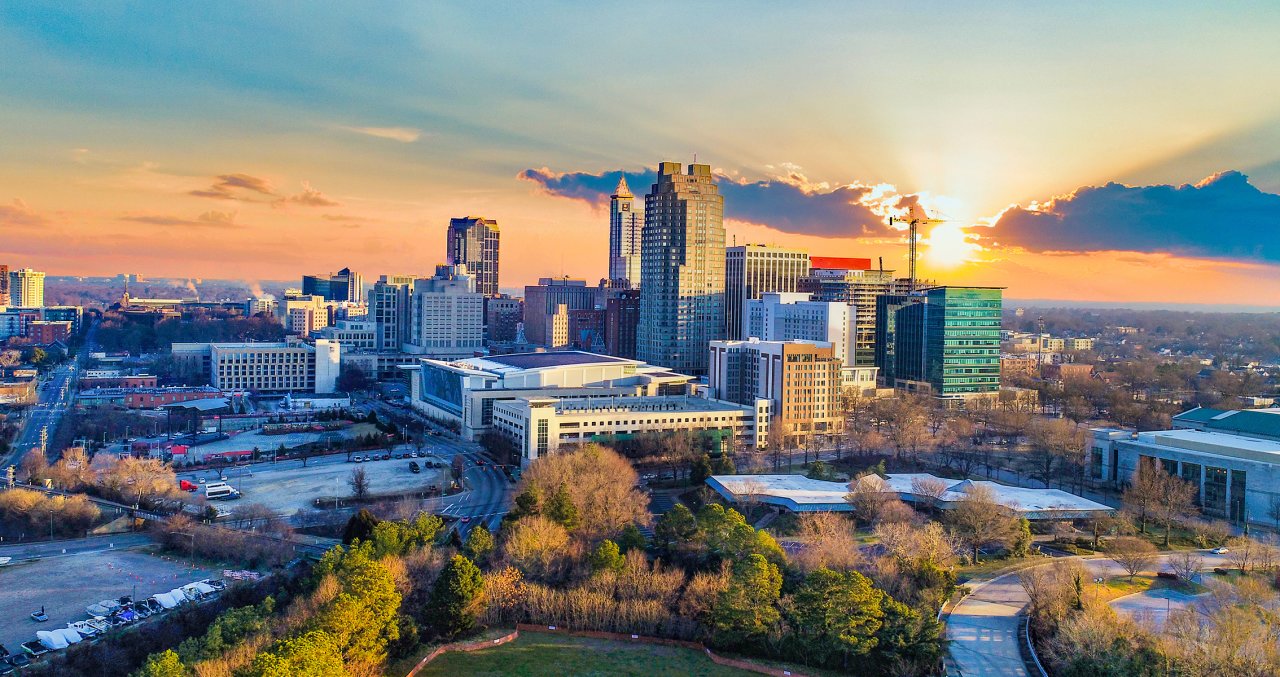 GRCVB's 2020-2021 Annual Report has been released, and the online report includes summaries from each of the Bureau's departments (Sales, Destination Services, Marketing and Communications, Public Relations and International Tourism, Sports Marketing, Administration and Marketing Technology) on its progress last year developing our area's visitor and arriving group business, despite impacts of the global pandemic.

You may read the full report here, but for an overview of 2020-2021, the following is excerpted from the introductory letter by last year's chair of the GRCVB Board of Directors, Leon Cox.
................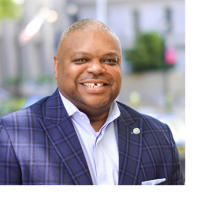 The 2020-2021 fiscal year was unlike any other for the Greater Raleigh CVB—and no doubt for us all—due to the impacts of the COVID-19 global pandemic. Both visitation and visitor spending in Wake County were significantly impacted by the pandemic, and both suffered a decline for the first time in 11 years.
Tourism-related employment was the hardest-hit sector both in Wake County and across the U.S. due to the pandemic and, alongside the steep drop in demand due to travel restrictions that began in March 2020, was the first impact felt locally. Research now shows that 38% of people who previously had been employed in Wake County's tourism industries lost their jobs during calendar year 2020. (This contrasts with a 3.4% job loss in other Wake County industries.)
COVID-19's human toll—of lives lost, jobs/incomes lost, lost livelihoods of many small business owners—is staggering. Wake County's visitor economy contracted as it had not since the Great Recession, and our area's pursuit of resilience for the travel and tourism industries will be multiyear and multilayered.
Though the decline of Wake County tourism was significant last year, the visitation and visitor spending that did occur were noteworthy. As more fully detailed within the pages of this Annual Report, Raleigh and Wake County's destination marketing efforts introduced 12.9 million new faces to our communities in calendar year 2020.
Across their different reasons for visiting (including family day-trips and participation in sports tournaments), those area visitors contributed $1.7 billion in new spending to our local economy—spending which generates local/state tax revenues and still sustains 17,433 local jobs in the hospitality fields.
During the 2020-2021 fiscal year, Wake County's lodging and prepared food and beverage taxes (Interlocal Fund) totaled $39.3 million in collections. In addition to the portion of the Interlocal Fund reinvested by our CVB into destination sales and marketing, these proceeds help shore up amenities, venues and facilities that draw day-trippers and overnight visitors, while also being valued by the residents in our own communities.
---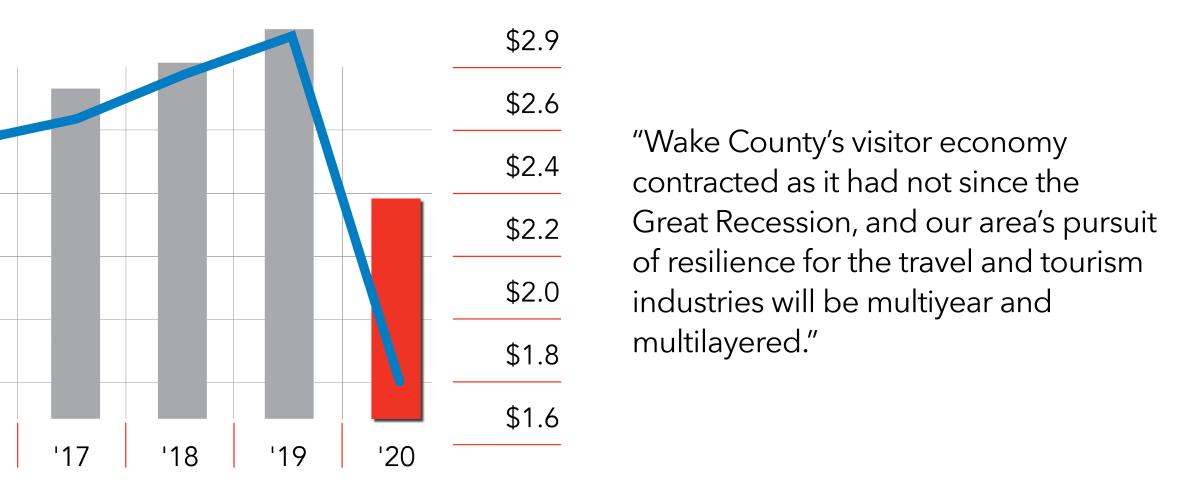 ---
The Bureau's professionals have worked hard over the last year to lead the destination into COVID recovery—leading with new methods of support for local business partners and implementing a marketing strategy based on compassion for people affected by the crisis and empathy for clients/customers.

Author: visitRaleigh
The Greater Raleigh Convention and Visitors Bureau (GRCVB) is the official and accredited destination marketing organization (DMO) for all of Wake County.
Comments