How to Use GRCVB's Convention and Sports Group Alert
Thursday, June 08, 2023, 12pm by Katie P. Clark, CGSP®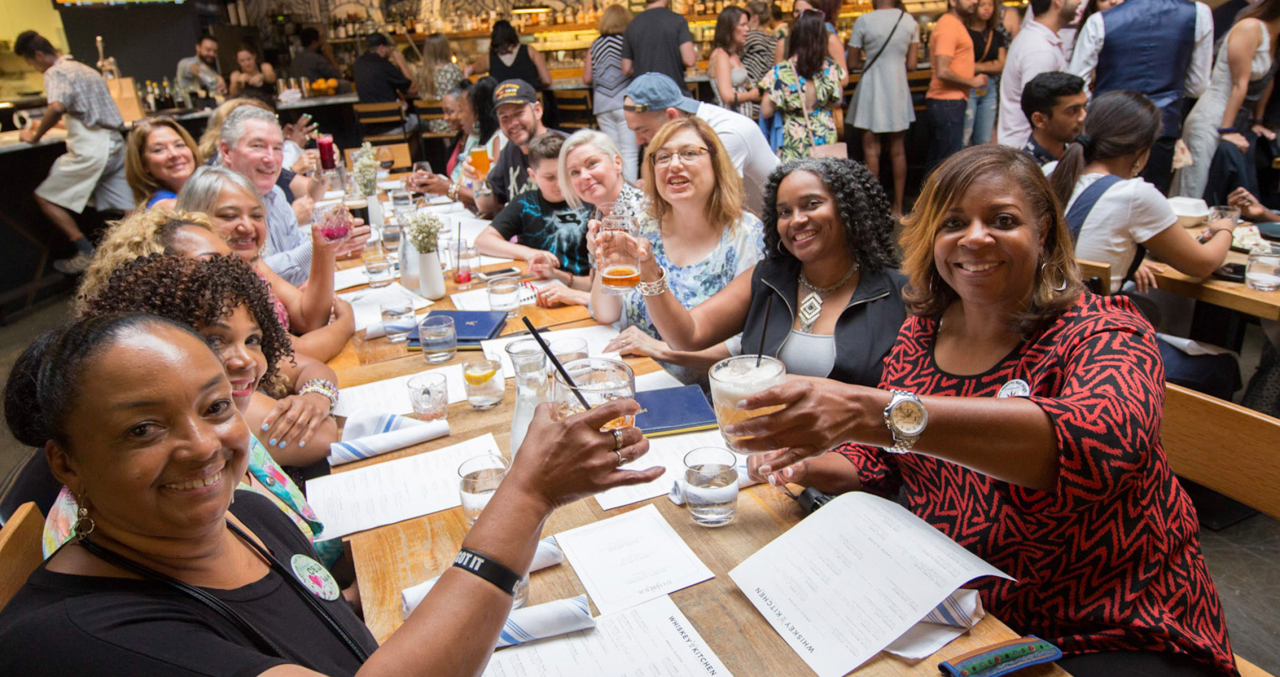 Hi! My name is Katie Clark, and I am the destination services coordinator for GRCVB. Every week when you receive your Tourism Talk E-newsletter, you may notice a section either near the top or the bottom of the message called "Convention and Sports Group Alert." I am the GRCVB staffer who compiles the Convention and Sports Group Alert information each time.
Here's how it comes together, and here's how we hope you will use this information as area hospitality partners...
Each month, about the middle of the month, I begin the process of filtering from our Customer Relationship Management system incoming groups that are 500 or more attendees. It is an exciting task as I am reminded how many people are visiting Raleigh and the surrounding area.
On any given weekend we could have as many as 20,000 people representing booked groups in town for a golf tournament, multiple events overlapping at the Raleigh Convention Center, a lacrosse competition at WRAL Soccer Park or a baseball tournament at USA Baseball National Training Complex, all at the same time. Our group visitors are back, and we want you to be ready.
We create this Alert list for YOU—our hospitality partners.
This list is truly to alert you of who's here, if meals are provided by organizers or if groups are on their own, if they have a scheduled dinner and where they're going, when they will have free time, what part of the county will they be in and what's the overall influx of these incoming visitors. It's great intel for attractions and business owners to use in your marketing (e.g., social media) or to help you know how to plan resources for large groups who may be in your neighborhood.
This is your time to shine and engage. For example, if an animal-rights group is in town, highlight your vegan and vegetarian options. When IBMA week is happening, create (or just rename) a bluegrass-themed drink! Retail shops can create window displays that will stop attendees in their tracks when they are walking by.
The Convention and Sports Group Alert also helps you make sure your business is properly staffed during peak times and that you will have enough inventory. For example, if a faith-based group is in town, they don't drink alcohol but their sessions extend until 9pm, what special nightlife offers could you provide to host them? If a large group utilizing Raleigh Convention Center breaks at noon without organizers catering lunch, will your downtown Raleigh restaurant have enough ingredients to make individual meals for 100 visitors more than usual?
We hope the Convention and Sports Group Alert will be a great source of information for you each month. We are all in this together and only want the best for our visitors!
......
Photo by Brian Strickland

Author: Katie P. Clark, CGSP®
Katie P. Clark, CGSP®, has built a 15-year career with a focus on events and customer service. Passionate about Raleigh and always having others at the forefront of her mind, she has found it a dream come true to work at GRCVB; she currently serves as coordinator for the Destination Services Department.
Comments