Please Join Us for the 2023 GRCVB Annual Meeting
Friday, July 07, 2023, 12pm by visitRaleigh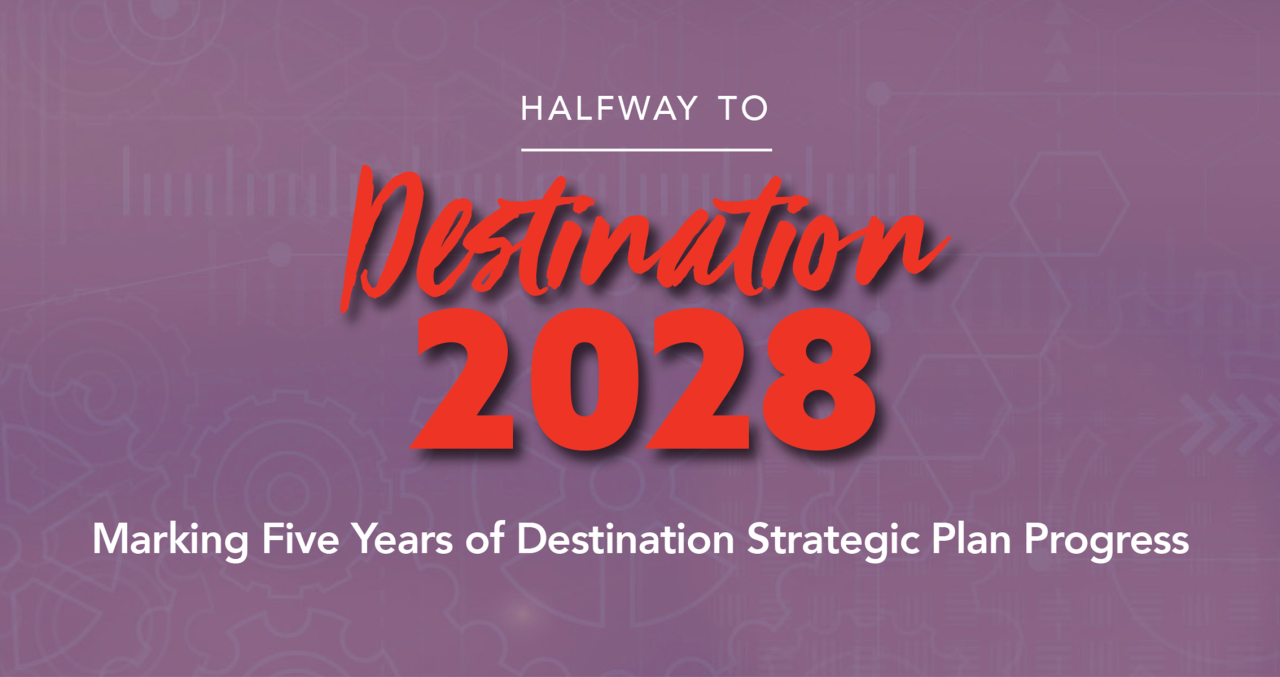 Thurs., Aug. 17, 2023
A.J. Fletcher Opera Theater at Martin Marietta Center for the Performing Arts
Networking and light breakfast: 9-10am
Session: 10-11am
It was five years ago at the 2018 GRCVB Annual Meeting that we envisioned "Destination 2028" and released the new Destination Strategic Plan (DSP) for the future of Wake County tourism. Our county had just gone through an extensive planning project with JLL, and the resulting DSP report presented a framework of eight priorities through which we could work together to strengthen the area's destination product and increase overnight visitation substantially.
Not only have five years passed but also those years held new and unexpected challenges, to say the least, from the COVID pandemic itself as well as the subsequent global economic downturn. However, because of the tireless efforts and genuine support of tourism from leadership all around the county, the DSP's implementation stayed on track and now is reaching its five-year objectives.
At this Annual Meeting, we will be joined by a panel of area leaders representing the DSP objectives remaining for the last five years of countywide implementation, taking us right up to Destination 2028. The panel discussion will be led by GRCVB executive vice president Loren J. Gold, who has steered the Bureau's own efforts in achieving great progress across the eight priorities.




Featuring Panelists:
Janet Cowell, President & CEO, Dix Park Conservancy
Janet Cowell is chief executive officer of the Dix Park Conservancy. In this role, she leads strategic initiatives to promote, fund and develop the park, including a broad scope of programmed activities and special events. Janet leads with a vision for the park to be a transformative public space for everyone to enjoy. Prior to leading the Dix Park Conservancy, Janet was CEO of Girls Who Invest and she served North Carolina as the first woman to hold the office of state treasurer.
The Honorable Jacques Gilbert, Mayor of Apex
Jacques Gilbert is a native of Apex and retired in 2019 from the Apex Police Department at the rank of Captain with 29 years of service. In addition to graduating in the 220th FBI National Academy, he has written three books, is a certified personal trainer and is founder of TheVine919. In 2015, Jacques was invited to The White House, recognized by President Obama and awarded "Champion of Change" for his work with youth to build the Rodgers Family Skate Plaza.
Michael Haley, Executive Director, Wake County Economic Development
Michael Haley leads and oversees WCED's economic development program and staff and is the primary partner for providing support to the 12 other municipalities. In his role, Michael is instrumental in creating an environment in Wake County that can grow and thrive and spends most of his time with community partners working to do so. Previously, he served as the director of business recruitment and expansion for WCED. Before he joined the Chamber, Michael led strategic economic development policy efforts for the North Carolina Department of Commerce as the director of public policy.
Andrea Jones, Head of Marketing, North Carolina Museum of Natural Sciences
Andrea Jones is head of marketing at the North Carolina Museum of Natural Sciences. Before her current assignment for the state, she served for 10 years with Friends of the N.C. Museum of Natural Sciences in roles including marketing and communications manager, membership and events manager and special events coordinator.

---
Awards:
This year's memorial and leadership awards will be presented to:
Thad Eure Jr. Memorial Award:  
The Carolina Hurricanes, as led by owner Tom Dundon and president Don Waddell, concluded a 25th anniversary season whose impacts on area tourism were unlike any other. Arguably one of the most successful and spectacular events in Raleigh's history, the 2023 NHL Stadium Series weekend was a massive success by any measure, specifically equating to some 18,000 hotel room-nights and generating more than $20 million in total economic impact. Average game attendance now ranks second in the league, and another deep playoff run was icing on the cake.
John B. Ross Jr. Leadership Award:  
North Carolina Football Club Youth (NCFC Youth) is one of the largest soccer clubs in the country and a longstanding contributor to Raleigh area tourism, hosting numerous state-, regional- and national-level events of its own in Wake County annually as well as assisting in the hosting of major college-level championships held here. Its visitRaleigh.com Showcase Series drew $27.4 million in visitor spending to Wake County last year, with visitors booking 30,000 hotel room-nights regionally. NCFC Youth is soon celebrating its 50th year as a club.
---
Breakfast: 
A light breakfast including breakfast burritos, pastries and yogurt parfaits will be available, beginning at 9am in the lobby of A.J. Fletcher Opera Theater. Please plan to arrive then to enjoy the meal as well as to catch up with your hospitality colleagues from around the county.
Tickets: $40 each
Register and pay online by Thurs., Aug. 10, 2023, at visitRaleigh.com/meeting or call 919.645.2662.
Support for a cause:
Again this year, GRCVB will provide support to a worthy Wake County nonprofit organization. This year, $5 from each ticket will be designated for Designed For Joy, founded in 2017 by Cary Heise and Kristen Sydow to provide women in crisis with stability through immediate employment and other support. Kristen, Cary and their team "envision a community where every woman has the opportunity to earn a living wage through safe and dignified work." Learn more or shop online at designedforjoy.com.

Annual Meeting Sponsors: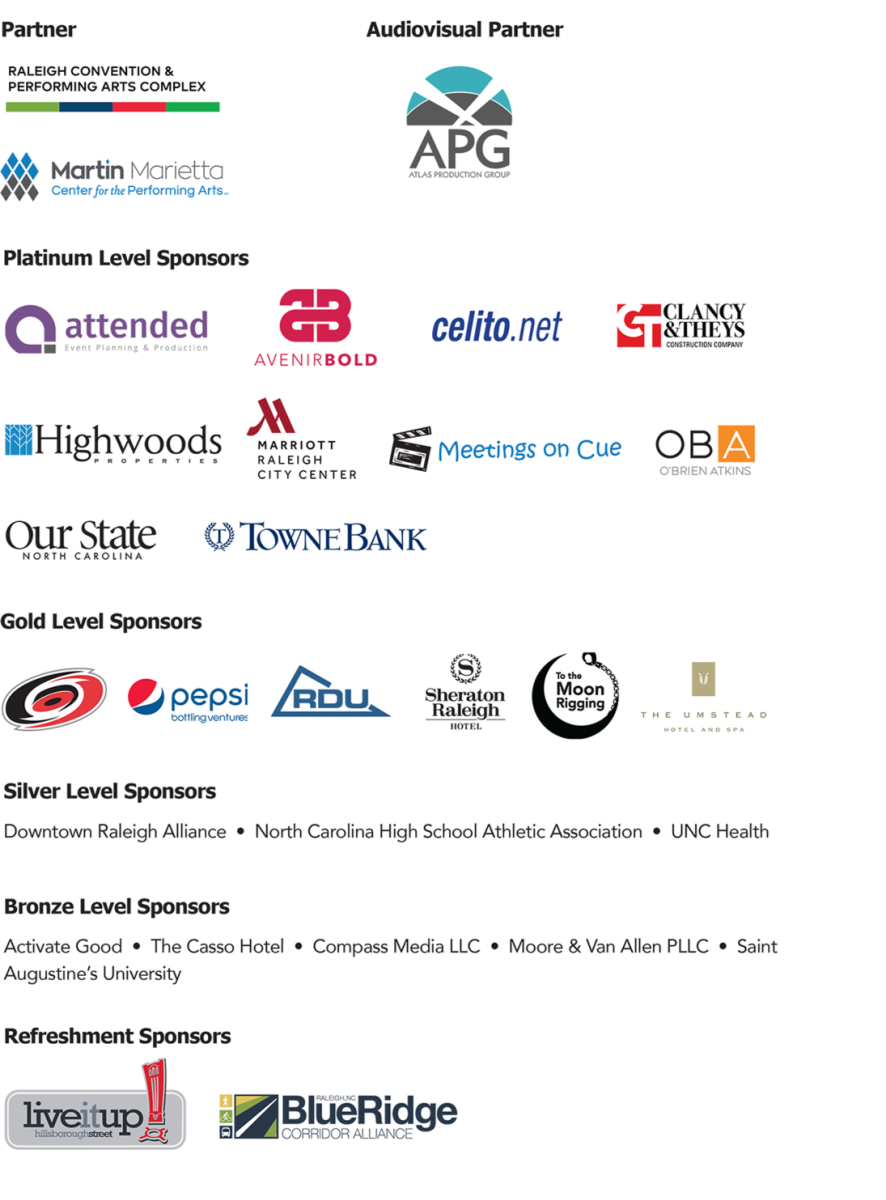 Author: visitRaleigh
The Greater Raleigh Convention and Visitors Bureau (GRCVB) is the official and accredited destination marketing organization (DMO) for all of Wake County.
Comments