Continued Forward Movement of Destination Strategic Plan Reflects GRCVB's Commitment to Success
Friday, November 04, 2022, 12pm by Loren J. Gold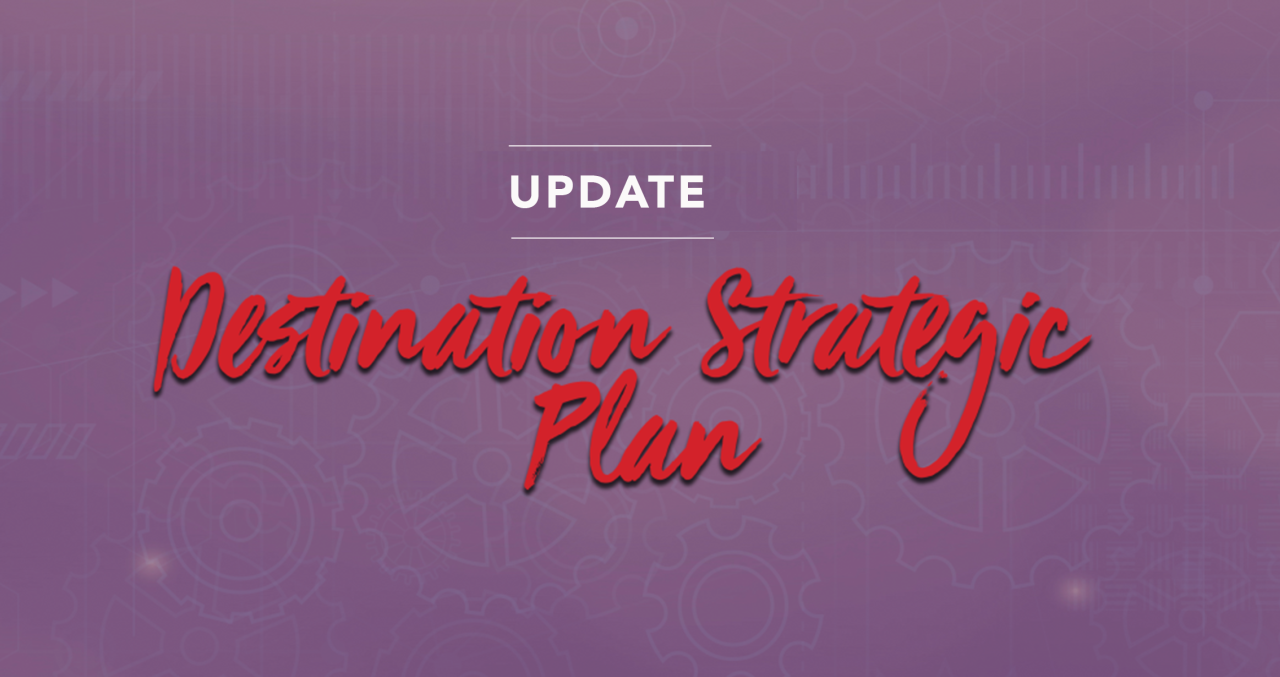 ---
Resilience: (noun) re·​sil·​ience |  \ ri-ˈzil-yən(t)s \
Specifically organizational resilience: the ability of an organization to anticipate, prepare for, respond and adapt to incremental change and sudden disruptions, to survive and prosper.
---
In 2018-2019, our community launched the Destination Strategic Plan (DSP), a 10-year tourism master plan for Wake County. (You can see the full plan at www.visitRaleigh.com/2028.)
Even though the DSP belongs to Wake County, it is the Greater Raleigh CVB that is charged with its strategic direction, oversight and implementation. After much success in year one, a slight delay (due to COVID-19) and re-engagement in year two and continued success in year three with our destination recovering and stabilizing, GRCVB's organizational resilience in year four (fiscal year 2022-2023) brought a major focus on our strategic leadership, community engagement and advocacy for our partners and stakeholders.

"The GRCVB team has done a remarkable job moving the objectives of the DSP forward," said Mark Zimmerman, current chair of the Bureau's Board of Directors, "during the challenges of a crippling pandemic and its repercussions. That the DSP is still on track and on schedule in spite of the delays and roadblocks brought about by COVID-19 speaks to the resilience of Bureau as an organization and the tenacity and commitment of its leadership," Mark concluded.

This brief overview below, with highlights of the work of the DSP, will give readers some of the tactical implementation for 2022-2023. These highlights are divided into the eight priorities reflective in the overall strategic plan.
Minimum-500-room, full-service hotel adjacent to the Raleigh Convention Center (RCC): A hotel Request for Interest was released by the City of Raleigh in June 2022 with submissions due by Aug. 2022. The RFP process is ongoing during fall 2022, and a final development announcement is scheduled for Q3 2023.
Future RCC expansion: In partnership with JLL, client-visioning sessions have been held in Raleigh, Washington, D.C., Chicago and Nashville for input from association, corporate and sports event planners around best-in-class design, logistics and service offerings by U.S. and Canadian convention centers.
2) Sports
A case study will be developed for countywide municipal sports facilities, with a focus on various geographical clusters, field quantity and quality, sport type, maintenance and amenities. The Greater Raleigh Sports Alliance (GRSA) will look to enter into a memorandum-of-understanding with municipal parks and recreation departments around events, dates and strategic opportunities throughout each fiscal year.
The case study will allow GRSA to develop a web-based facility pipeline report. Both new development and expansion/enhancement of existing facilities will be included. Included in the conversation are PNC Arena, Cary Indoor Sports Complex, N.C. State's Esports Production and Performance Center and Swing Racquet + Paddle.
3) Events
A Signature Event Development Pilot Program continues to be financed within the GRCVB budget while starting a strategic process to include it in the Interlocal Fund agreement model as a Signature Event Fund in the future. This will assist in the proactive strategy for promoting, branding and growing Wake County's largest festivals and blockbuster exhibitions, which provide sustainable, measurable economic development and impact levels to drive overnight visitation.
After successful partnerships with the Towns of Apex and Zebulon, People-First Tourism (P1t) will continue to grow programs through new supply of experiences in Southeast Raleigh, Cary, Holly Springs, Fuquay-Varina and Rolesville. P1t Inc. will continue to target microentrepreneurs throughout the county who can engage visitors with tours, demonstrations and education activations. Acquisition and advertising will be optimized, and marketing content and fulfillment strategy will continue booking/visitation growth, with direction from GRCVB.
Local development roundtable on placemaking: As our county continues to grow and develop, so must an emphasis on smart, strategic growth that includes not only residential focus but also visitor placemaking for economic opportunities. GRCVB will partner with Wake County Economic Development, Wake County and industry experts for best outcomes including alignment, vision and strategic planning.
International Travelers Summit: As international travel returns to the U.S., N.C. and Wake County, GRCVB will partner on the strategic discussion and analysis around aviation lift, interpretative language, currency exchange and other necessary services for our hotel, facility and restaurant partners.
Arts, economic impact, landmark fund and alignment via AWAKE: GRCVB continues to focus on opportunities to elevate this often-confused priority—one that brings alignment with residential, community stakeholder and economic development partners for defining and elevating development to benefit both locals and visitors alike. Currently we are exploring activation opportunities that are countywide, utilizing outdoor greenways as community connectors, and considering visual and performing art installations that are part of a bigger ecosystem to grow visitation.  
As our destination and communities continue to reach new heights for visitation, event curation and measurable economic success, year-four implementation and the DSP will continue to be our road map to a bright future and reaching 21.7 million visitors by 2028.

If you have questions, comments or would like to give input, feel free to connect with me directly at lgold@visitRaleigh.com.

Author: Loren J. Gold
Loren Gold is executive vice president for the Greater Raleigh CVB, responsible for leading the development of strategic sales and marketing programs including brand management, market research, marketing communications, advertising, destination technology and public relations. Gold also oversees the organizational implementation of the Destination Strategic Plan, Wake County's 10-year tourism master plan. Learn more
Comments