Raleigh Convention Center Is Hybrid Meetings-Ready
Friday, April 09, 2021, 10am by visitRaleigh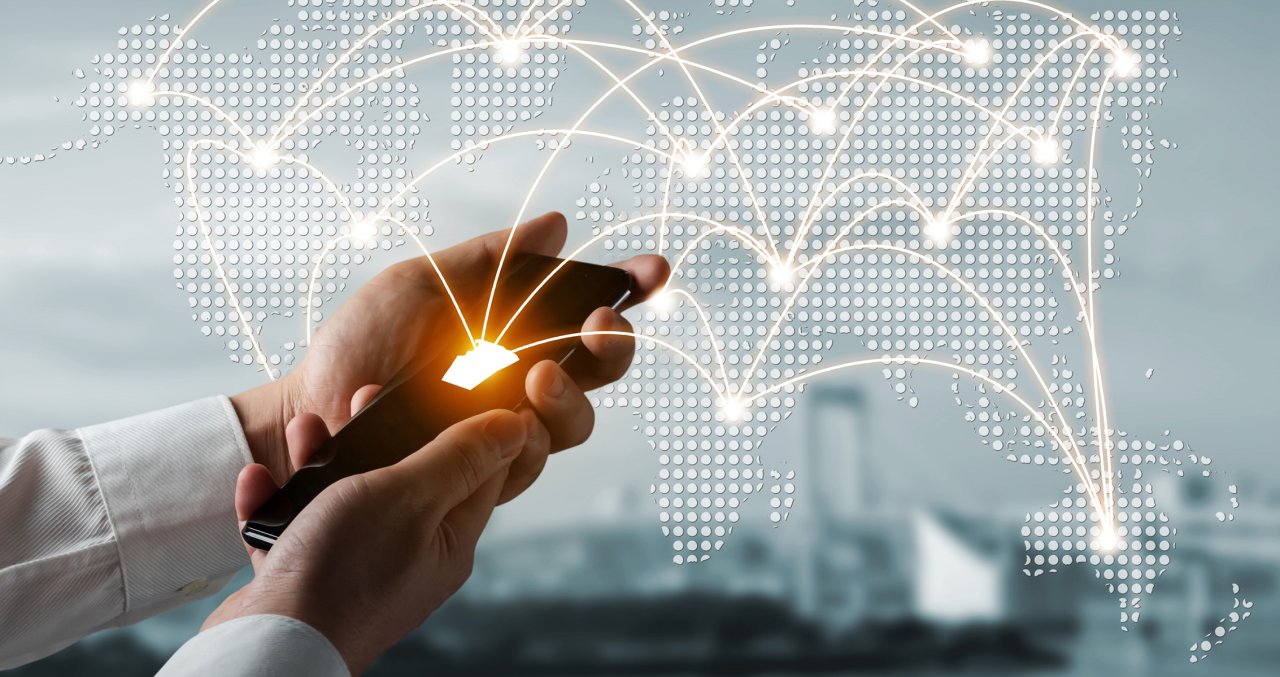 Now that many of us are sporting red Walgreens bandages on our arms after first and second vaccine doses, the light at the end of the COVID-19 tunnel seems brighter than ever.

There are sports groups (and big ones) already on their way for national championships and tournaments in Wake County this spring. Business groups are rebooking, and their meetings are coming back on the docket at Raleigh Convention Center (RCC) and area hotels.

Some of those meetings will look different than they would have two years ago with the addition of hybrid (virtual + in-person attendee) programming. We all have learned, whether we wanted to or not, how to use Zoom, GoToMeeting and Google Meet to keep in touch with our colleagues. That virtual element isn't going away now that we will be able to meet in person again but will be factored into meeting planning as an option for some time to come.

The great news is—Raleigh, N.C., was hybrid meetings-ready before anybody was ever using the term. Our destination is one of the most tech-savvy and wired places on the planet, and many of our meeting facilities and suppliers are primed and ready to go.

Raleigh Convention Center leads the way
At the forefront of hybrid-readiness is the RCC. In 2019 the center hosted the R6 Raleigh Major, a global esports event that brought 80+ competitors and 2,600+ daily spectators to the area from around the world. The facility was able to provide Internet and support services to all of the gamers without a tech hitch of any kind and, most significantly, also broadcast the event online to amass 16 million livestream views (with six million total hours watched on Twitch).
---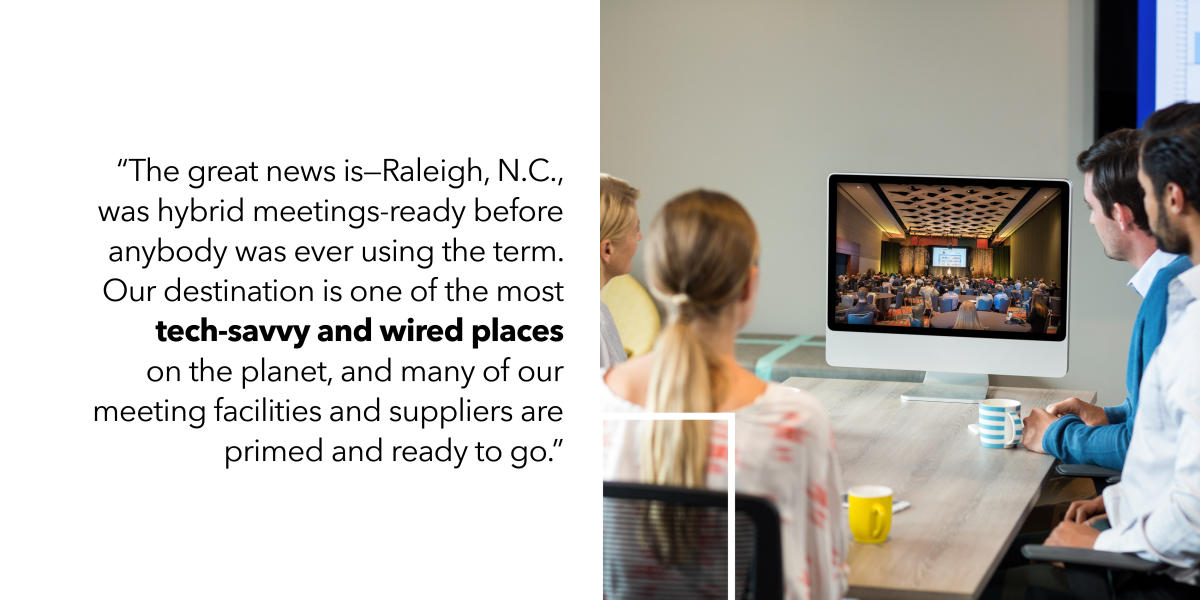 ---
If you are interested in tech details, here are a few, specific to the convention center...

The RCC's network capabilities:
Multi-carrier fiber to the facility from Celito Fiber, AT&T, CenturyLink and Spectrum over diverse paths for reliability;
Multi-gigabit Internet service availability;
Single and multi-mode fiber distribution;
Cat-6 network cable to all locations in the convention center;
Cisco wireless system in the convention center with 160+ access points and redundant controllers;
Cisco Nexus dual-core switching with dual uplinks from each data closet;
In-house networking staff;
Flexibility to build out custom networks to meet client needs.
You can read the rest here.

The Raleigh area also has a collection of other hybrid-ready meeting facilities/hotels and a cadre of high-caliber event suppliers who can provide the support systems that meeting planners need to produce their COVID-era events. The RCC's or other venues' outstanding technical capabilities are already there, but planners will also need AV and event management companies that can come up alongside them with sound, lighting and broadcast video recording/streaming services (as well as cleanliness/health/safety consulting or resources). Gratefully a number of those companies are already working in Wake County and can be called upon to support upcoming meetings and sports events.

It's a new day in the world of major event planning, but Raleigh is hybrid meetings-ready. 

Additionally, if you represent a company in our area or even serve with a national/international association, consider holding your group's next big event here in Raleigh/Wake County. Many meetings and conferences rotate through other parts of the country from year to year, but in this unprecedented year especially, think of the impacts that your group event could have on our county's resiliency and our hospitality community's economic recovery by keeping it closer to home.
Contact the GRCVB Sales team for complimentary assistance thinking through all the ways in which our area is ready to host.

Author: visitRaleigh
The Greater Raleigh Convention and Visitors Bureau (GRCVB) is the official and accredited destination marketing organization (DMO) for all of Wake County.
Comments