Reminder about Crisis Communication and Preparedness
Monday, September 16, 2019, 7am by visitRaleigh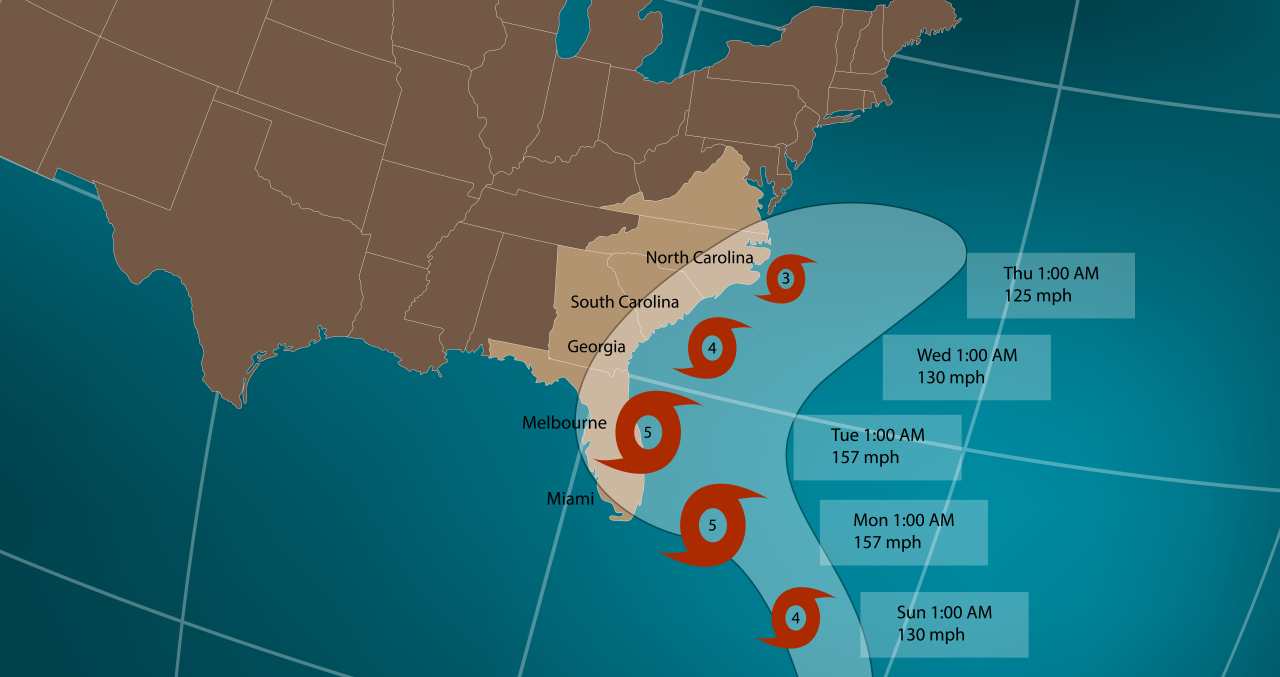 Ah, Dorian. You threatened and howled, but all in all, we fared pretty well in our neck of the North Carolina woods in the wake of your fury.
But we also know we're not out of hurricane season yet, and there may be some additional stormy weather headed our way. With that in mind, here are just a few reminders about crisis communication and planning in the Wake County hospitality community.

GRCVB crisis communication
If an emergency situation occurs in Wake County that has the potential to impact visitors, the staff of GRCVB will do the best we can to communicate with area hospitality partners any new and relevant information we have. The easiest and most effective way for you to have access to that information is to make sure you are following our Facebook and Twitter accounts: 

Facebook  •  Twitter

You should also bookmark visitRaleigh.com's Alerts page: visitRaleigh.com/alerts. This is where we will post any detailed updates or information as soon as it's available.

If you need to communicate with us about closures or other circumstances caused by an emergency situation, send an email to alerts@visitRaleigh.com. Those messages will be relayed to our social media, communications, PR and services teams who will make the best determination they can about how these should be disseminated.
 
Please note that the GRCVB has developed a flexible crisis communications plan designed to relay information specific to the needs of visitors in the event of a crisis. The Bureau's plan only takes effect when a situation has the potential to be threatening to visitors, to a hospitality partner business or to the CVB itself. We will continue to develop the plan and add new tactics to communicate with our partners and the public as accurately and quickly as possible. You may download an abridged version of the CVB's Crisis Communication Plan (PDF) here. 

Visit North Carolina and Expedia
Our friends at Visit N.C. are also mindful of how important effective communication is during a crisis situation and especially concerning any statewide visitors in need for lodging/replacement lodging during and after a storm like Dorian. With their Hurricane Dorian response, they released this information about a custom lodging site, which also will be used moving forward:

Visit North Carolina announces custom N.C. lodging site for evacuees
Expedia Group has launched a crisis specific webpage for North Carolina to highlight available lodging within and across the state: Expedia.com/NorthCarolina.
Through this partnership, Visit N.C. will rely on Expedia.com as the primary lodging resource during crisis events. In the past, Visit N.C. relied on [CVBs] making manual calls to hotels and then transcribing that information into a collective spreadsheet in order to share statewide up-to-date lodging availability. This new partnership with Expedia Group allows Visit N.C.'s partners to focus their crisis efforts on their own communities and eliminates a cumbersome and time-consuming process that yielded a very small representation of available N.C. hotel inventory. This dedicated landing page partnership with Expedia Group instantly triples the number of available lodging listings Visit N.C. can share with state resource groups and visitors alike.
Visit N.C. has been working through its media relationship with Expedia Group Media Solutions to move toward an N.C. landing page for lodging needs during crisis events. With the impending impact of Hurricane Dorian, Expedia Group Media Solutions has been working nonstop to make this a reality.
The [new approach] includes the following:
A dedicated landing page that outlines hotel/room availability with a custom message, links to resources such as the VisitNC.com website, 1.800.VISIT.NC call center and even the ReadyNC app.
The ability to address any pending disasters in the future with custom information.
Current hotels using the Expedia system can access the EPC (Expedia Partners Central) platform/tool to update their availability, which then displays on the custom landing page.
For hotels not currently participating in the Expedia system, they can sign up free of charge.
GRCVB encourages all Raleigh area hotel partners to take note of this change to the way that special lodging availability will be handled and communicated by our state tourism organization in the future (and find out more/sign up now as needed if you'd like to offer rooms during the next Visit N.C. crisis activation, though we hope it won't be soon).

Author: visitRaleigh
The Greater Raleigh Convention and Visitors Bureau (GRCVB) is the official and accredited destination marketing organization (DMO) for all of Wake County.
Comments