Report from Dennis Edwards, February 2021
Friday, February 26, 2021, 8am by visitRaleigh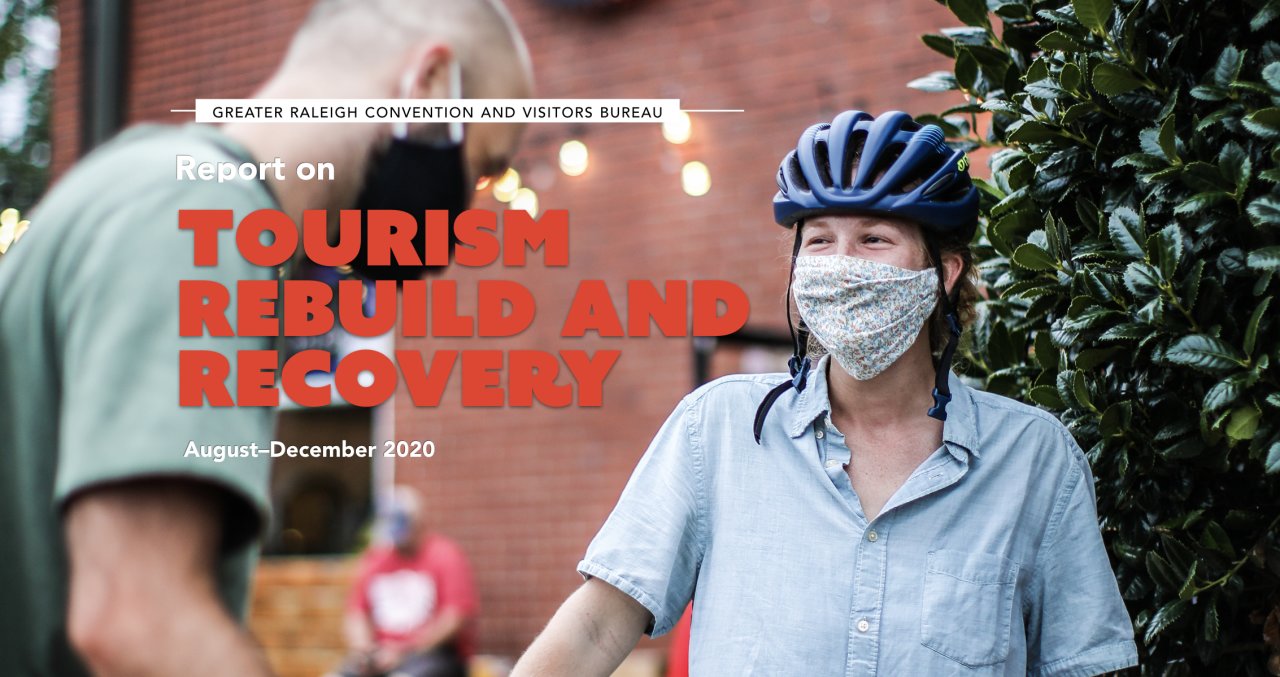 As we have reported in the past, the Greater Raleigh CVB received $1.25 million in CARES Act funds from Wake County on Aug. 11, 2020. The County agreement required the funds to be spent by Dec. 30, 2020, which meant we had a little over four months to create and execute a sales and marketing plan for initial rebuild of area tourism.
GRCVB deployed planned programs and services to ultimately share information with potential visitors/event planners regarding the local response to the pandemic and to publicize the resumption of visitor activities and steps taken to ensure a safe visitor experience in direct response to the coronavirus throughout Wake County.
We focused on four areas: (1) safety enhancements at the official Visitor Information Center; (2) production of 360° virtual tours at 90 sites and the capture of drone video footage of 80 locations around the county; (3) attendance and participation in virtual tradeshows and conferences; and (4) advertising through a variety of media channels.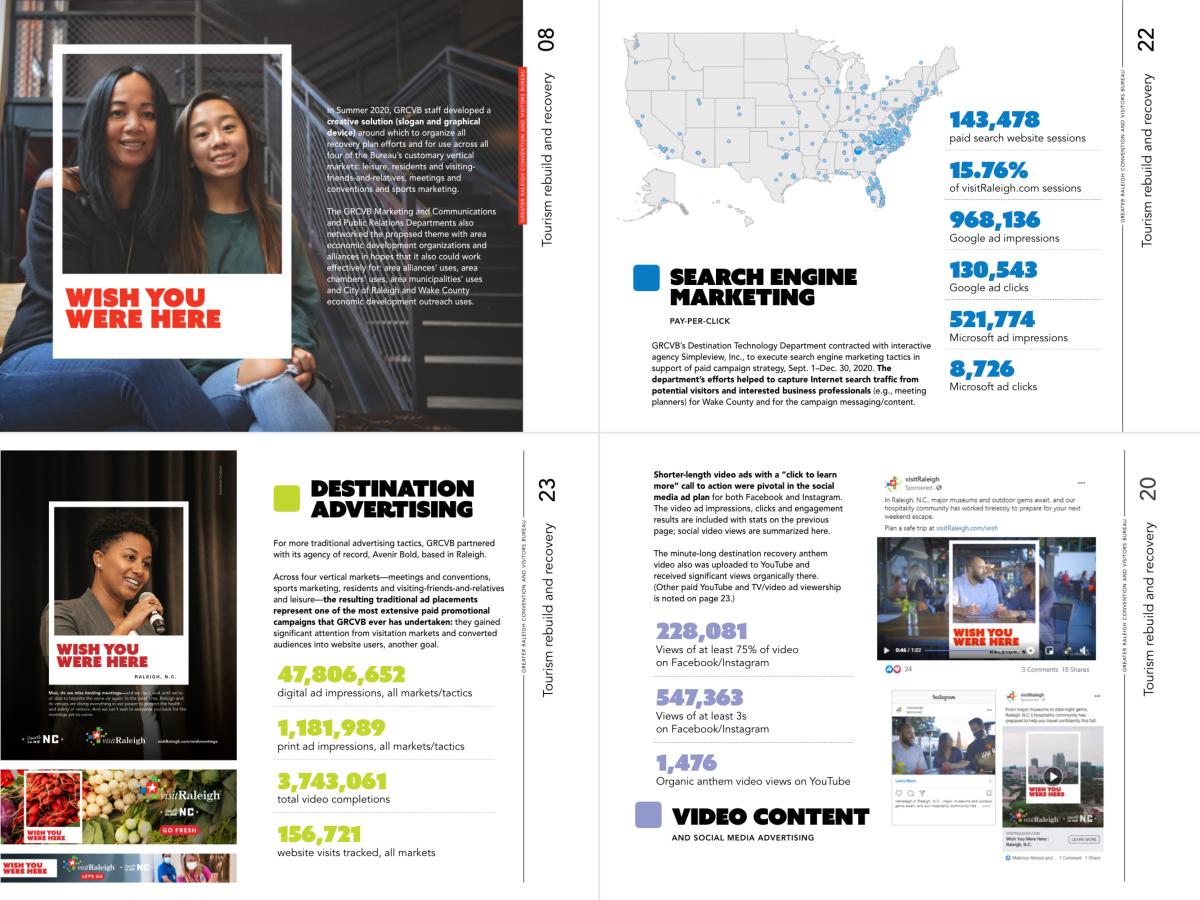 I'm extremely proud of the GRCVB staff for the hard work and professionalism in the development and implementation of the plan. We have created a final report on the Tourism Rebuild and Recovery Plan, which can be found here.
After reading the new report, I hope you will agree that our staff did an amazing job in utilizing these funds as we continue to work with our partners to rebuild our vital tourism industry and economy in Wake County. 
We are extremely grateful for the confidence that the Wake County Board of Commissioners had in the GRCVB by providing these CARES Act funds to us. We are optimistic that, as more vaccinations reach the public, rapid testing improves and people continue to follow the three Ws, tourism demand will begin to rebound and we will once again have the opportunity to welcome the nearly 18 million area visitors we had in 2019.

Author: visitRaleigh
The Greater Raleigh Convention and Visitors Bureau (GRCVB) is the official and accredited destination marketing organization (DMO) for all of Wake County.
Comments