Report from Dennis Edwards, January 2020
Monday, January 27, 2020, 6am by visitRaleigh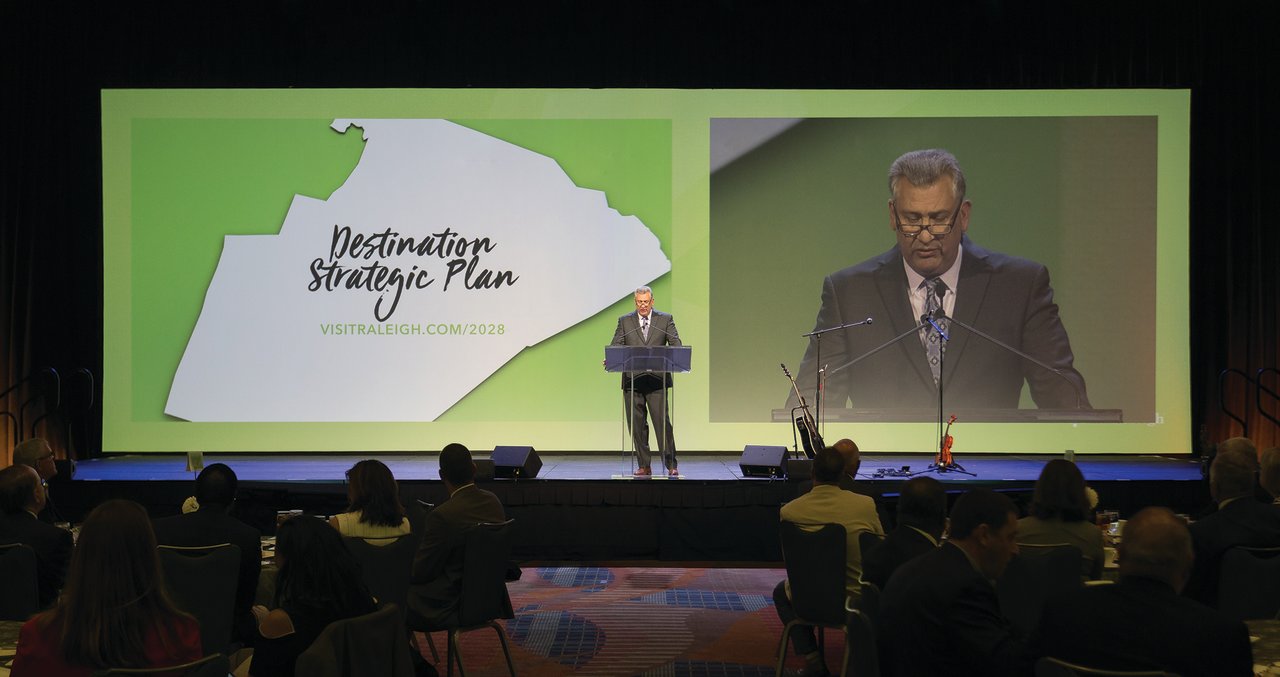 The results are in, and Wake County hotels had a very strong 2019. Hotel occupancy ran 73.8%, up 5% over 2018; our occupancy rate outperformed the state average of 65.6% and the national average of 66.1%. The county average daily rate for the year finished at $109.22, up 2.5%, while rooms sold/demand was up 7.3% year-over-year.
Many key priorities of Destination 2028 are being addressed. 
Hotel development
GRCVB, along with JLL, hosted a Hotel Development Summit on Jan. 9, 2020. Thirteen developers from around the country met with representatives from 12 of our county's communities or districts in one-on-one appointments, which allowed developers to learn more about the many hotel development opportunities in the county.
Indoor sports complex
The deadline has passed for bid submissions to request funds for an indoor sports complex. The review committee heard presentations last week and will be submitting recommendations to Wake County Commissioners and Raleigh City Council in early to mid-February.
Medium projects
The RFP deadline to request funds for medium projects is Feb. 13, 2020. A total of $46.6 million is available, and projects receiving funds must have a total capital value of $20+ million. The review committee is hoping to make recommendations to Wake County Commissioners and Raleigh City Council in mid-to-late March.
City of Raleigh RFI for downtown hotel
Raleigh City Council voted last week to allow City of Raleigh staff to release a request for interest (RFI) on the two surface lots in front of Duke Energy Center for the Performing Arts (what many refer to as sites two and three). The City of Raleigh owns the property and seeks proposals of interest to develop a hotel and office/mixed-use tower project. Both sites are zoned to go as high as 40 stories. One of the City goals is to have a 500-room-plus, national brand, full-service, upscale hotel with meeting space on one of the sites. 
Innovation, quality design and construction and sustainability are important values to the City for this transformational project. The official release of the RFI is occurring today.
Workforce development
The third annual Wake County Hospitality Job Fair is scheduled for April 2, 2020, at the Raleigh Convention Center from 10am to 2pm. This event is hosted by GRCVB, Raleigh Convention Center, North Carolina Restaurant and Lodging Association and Capital Area Workforce Development. This is an outstanding opportunity for anyone in the hospitality community to find quality candidates looking for employment. We hope you will register to exhibit. Go to the Wake County Hospitality Job Fair site for more information.
Photo by Jonathan Corbett

Author: visitRaleigh
The Greater Raleigh Convention and Visitors Bureau (GRCVB) is the official and accredited destination marketing organization (DMO) for all of Wake County.
Comments