Spotlight: Woman-Owned Small Businesses
Thursday, October 05, 2023, 5pm by Andrew H. Baker, CGSP®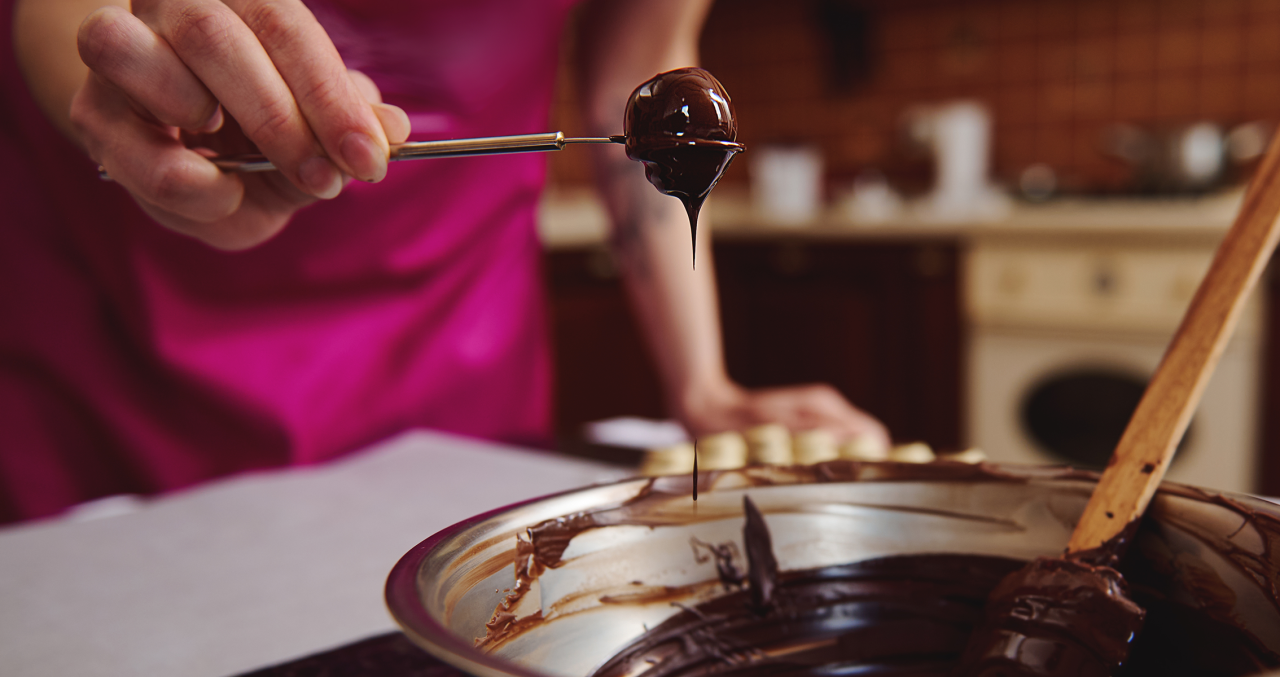 At GRCVB we work collaboratively with many entities around Wake County to promote visitation to the area. Be it with our hotel partners, convention center colleagues or local food/beverage businesses, we also strive to showcase the passionate people who make Raleigh, N.C., a destination worth visiting.
This week we highlight woman-owned vendor partners who have worked with GRCVB on client mementos and thank-you gifts. While we purchase their products and provide them exposure around the country, these partners get that Raleigh is an exciting place to talk about to help us achieve those visitation/economic development goals (incorporating the area into what they do too).
Anne's Apothecary
Anne Suinner-Lawoyin is the owner of Anne's Apothecary, a skincare brand that offers 100% clean, eco-friendly, plant-based skincare products at affordable prices. Anne's uses sustainably sourced ingredients and environmentally friendly packaging to ensure its customers have a relaxing and guilt-free beauty experience. Anne's products are available online and in local stores throughout Raleigh and Wake County.
Designed For Joy
Founders Cary Heise and Kristen Sydow created Designed For Joy to support women in crisis with stability through immediate employment. Their handmade leather goods are made by women/for women to pay their staff a living wage. Designed For Joy's studio is located on W. Cabarrus St. past The Depot. 
Ella's Popcorn
Ella's Popcorn is a locally-made specialty popcorn company offering a variety of unique and fun flavors. Its goal is to create fun, nostalgic treats for friends and family. Ella and her mother Jill started making specialty-flavored popcorn for her 7th birthday, creating Zebra Pop, their now best-selling popcorn flavor. Now in college, Ella has grown her popcorn venture to more than 20+ flavors in a variety of sizes for events, parties, conferences and more. Ella's is available online and in various stores around Raleigh, N.C.
Escazú Chocolates
Originally one of only a handful of bean-to-bar chocolate-makers in the United States, Escazú Chocolates owners Danielle Centeno and Tiana Young today run an all-women operation out of their N. Blount St. space. Now celebrating 15 years in Raleigh, Escazú famously creates single-origin chocolate bars as well as hand-crafted single chocolates and specialty seasonal treats (don't miss their summertime cult favorites—ice-cream sandwiches and push-pops to fight off the heat). 
---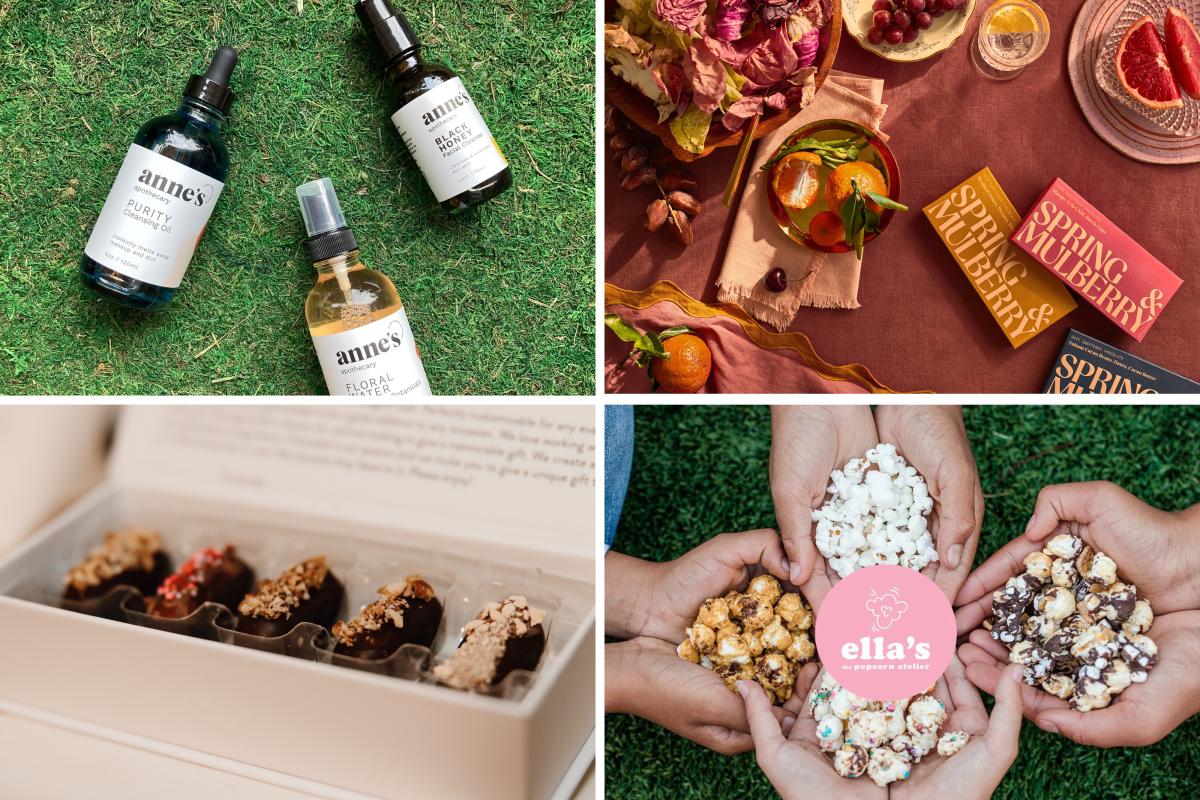 ---
Gabi's
Gabi Angelini is a lively and charismatic 24-year-old with Down syndrome and the cofounder of Gabi's. After she graduated high school, she ran into a problem that 82% of the intellectual and developmental disabilities community faces—no one would hire her. Her friends were struggling to find work, too, so Gabi and her family decided they needed a plan for Gabi's future. Thus, Gabi's was born. Starting as a distributor of specialty coffee, Gabi's now carries a variety of gifts as well as Packaging, Assembling, Labeling and Shipping services (Gabi's PALS) that employ many people with intellectual and developmental disabilities. Gabi's operates out of Dock 1053 at The Loading Dock in Raleigh. 
Paige Patisserie
Paige Patisserie and owner Lindsey Lannan design gourmet truffles for events and corporate gifting. Made from organic chocolate, imported from family-owned farms in Ghana, Haiti and the Dominican Republic, the chocolate is stone-ground using molinos, and the minimal processing preserves its rich, bold flavors. ​Paige Patisserie also supports local farms in N.C. by purchasing eggs, preserves and butter, which goes towards the ganache-filled center of their truffles. 
Slingshot Coffee Co. 
Slingshot's Jenny Bonchak had been making her own cold brew at home long before she ever considered bottling for the public. Utilizing single-origin, Ethiopian beans, Slingshot has become one of the most recognizable cold brew brands in the country and can be found in more than 1,500 stores nationwide. Slingshot Coffee Co. doesn't just sling their cold brew, however. In addition to its coffee, Slingshot has a variety of cascara teas, coffee sodas and coffee caramels; recently it also offers coffee sodas, superfruit teas and flavored seltzers as well.
Spring & Mulberry
Spring & Mulberry owners Kathryn Shah and Sarah Bell create date-sweetened chocolate with fantastic-for-you flavors that showcase the depth and spectrum of "sweet" found in whole, pristine ingredients. The company was founded in 2022 after a cancer diagnosis led Kathryn to quit refined sugar and explore the healing power of food.
These woman-owned small businesses bring a distinct story to the table both for themselves and for promoting Raleigh, N.C. GRCVB is proud to represent them when taking about the destination. If you are a local maker/entrepreneur or consumer-facing business interested in working with GRCVB to promote Raleigh and Wake County and increase sales to visitors, please contact marketing manager Andrew Baker, CGSP®.

Author: Andrew H. Baker, CGSP®
Andrew H. Baker, CGSP®, is marketing manager at the Greater Raleigh CVB and works directly with local partners to help promote Raleigh, N.C., as a destination of smart, savvy and passionate people.
Comments