Takeaways from GRCVB's 2022 Meeting Professionals Summit
Friday, August 26, 2022, 12pm by Carly Delengowski, CGSP®
The GRCVB Convention Sales Department hosted its fourth annual Meeting Professionals Summit on Thurs., Aug. 11, 2022, at the Raleigh Marriott Crabtree Valley to educate, network and promote best practices among meeting planners, area hoteliers and venues, as well as enjoy a candle-making class taught by Anne's Apothecary! As GRCVB's content marketing manager and the Marketing and Communications Department's primary liaison with our Sales team, I helped promote the event and attended for part of the day.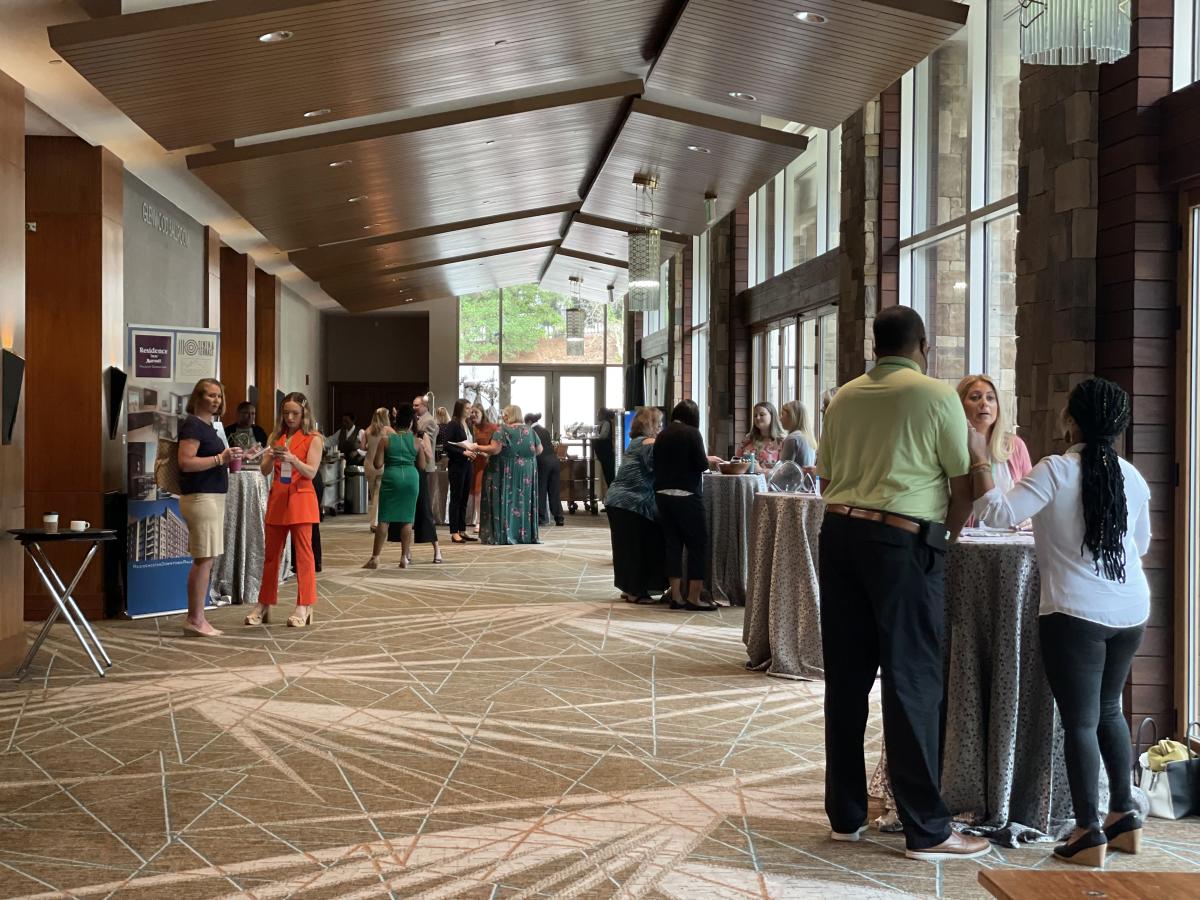 Attendees, primarily meeting planners from a 100-mile radius of Wake County, were very receptive to networking and learning from industry leaders, such as certified professional coach Mitch Savoie Hill, CPC, and Mary Reed and Spencer Hux from The Beyond Collection, a luxury and executive-level meeting planning group. Here are some takeaways from these sessions at the summit:
Extraordinary service is what makes something memorable. "The Business of Going Beyond," from The Beyond Collection, shared what it means to truly "go beyond" in the service industry. Meeting Professionals Summit attendees shared stories about hotels, restaurants and even grocery stores that have left memorable impressions on them and why. They shared stories about little treats waiting in a hotel room for them, helping guests with their luggage, giving personalized recommendations and more. These seemingly simple acts of kindness can make an impact on guests.
We each have different behavioral styles. The session "The Power of Engagement: How to Succeed in Diverse, Dynamic Environments," based around Mitch Savoie Hill's explanation of the DISC model, aimed to teach the practical tools needed to adapt, engage and connect with various personalities and behaviors. Understanding the DISC model can help planners better understand themselves, their colleagues and their clients. It can act as guidelines on how to deal with different personalities under stress, how to build productive teams and how to manage, motivate and sell to others.
Sometimes we need to have uncomfortable conversations to grow. From Hill's presentation "How to Dissolve Our Limiting Boxes," the best way to have an uncomfortable conversation is by approaching it with grace, genuine interest and childlike curiosity. Give the person you are speaking with your undivided attention and ask open-ended questions. Hill also suggests you be present, get curious, listen without assuming, listen for what is not said and provide a sincere acknowledgement.
The GRCVB Sales team is already working on an Aug. 2023 Meeting Professionals Summit, so stay tuned for future updates.

Author: Carly Delengowski, CGSP®
Carly Delengowski, CGSP®, is content marketing manager at the Greater Raleigh CVB and helps promote Raleigh, N.C., as a unique destination with signature experiences for events and meetings.
Comments