The Impact of Bluegrass
Monday, November 11, 2019, 6am by visitRaleigh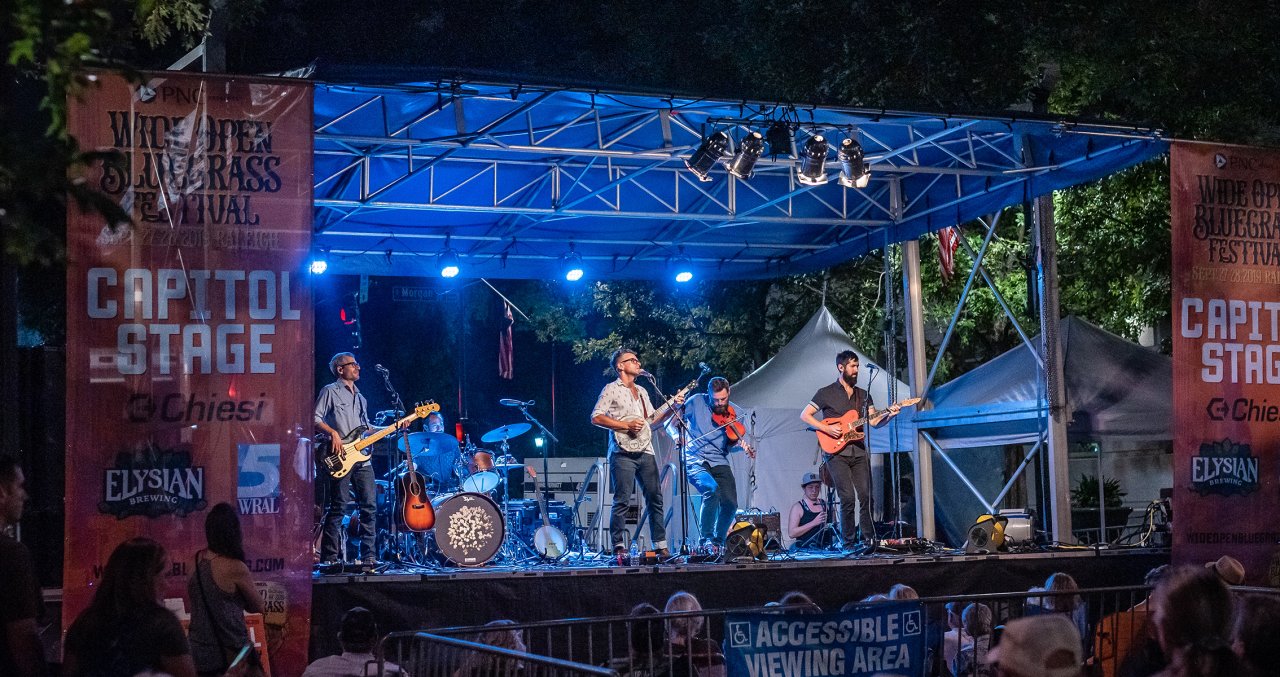 In case you missed it, here's the press release that was distributed last week regarding the economic impact from 2019 World of Bluegrass.
..........
New Free Model a Success for IBMA's Wide Open Bluegrass Festival
Biggest week in Bluegrass sees increase in overnight visitation and largest economic impact to-date
Raleigh, N.C. (Nov. 6, 2019) – The International Bluegrass Music Association's (IBMA's) World of Bluegrass, brought to you by Chiesi USA, and PNC presents Wide Open Bluegrass festival saw a combined attendance of 218,301 in their seventh year in Raleigh. This year's festivities also generated $18.65 million in direct economic impact within Wake County, the highest single-year total yet according to figures released today by the Greater Raleigh Convention and Visitors Bureau (Visit Raleigh). The events held from Sept. 24-28 this year included: the three-day IBMA Business Conference and Music Expo, the International Bluegrass Music Awards Show, Bluegrass Ramble and the two-day festival, which also included the North Carolina Pork Council's 2019 Whole Hog Barbecue State Championship.

It is important to note that the $18.65 million is a conservative estimate that does not include locals' spending, nor does it include a multiplier of indirect or induced impacts. It represents tourism economic impact only, which is new money coming into the local economy.

A new format was implemented this year for the PNC presents Wide Open Bluegrass festival allowing all shows at Red Hat Amphitheater to be open to the public for free. This marked the first time all eight stages and 100+ live performances during the PNC presents Wide Open Bluegrass Festival were available for free.

"It is gratifying to see our close partnership with Raleigh continue to benefit both the bluegrass music community and the Greater Raleigh area in many ways. We are proud to see our new 'Mission Forward' model successfully make the festival more accessible to everyone in year one," said IBMA Executive Director Paul Schiminger. "As we've said all along, we will continue to fine-tune and evolve the festival so that it keeps pace with the growing needs of the increasingly large and diverse bluegrass community."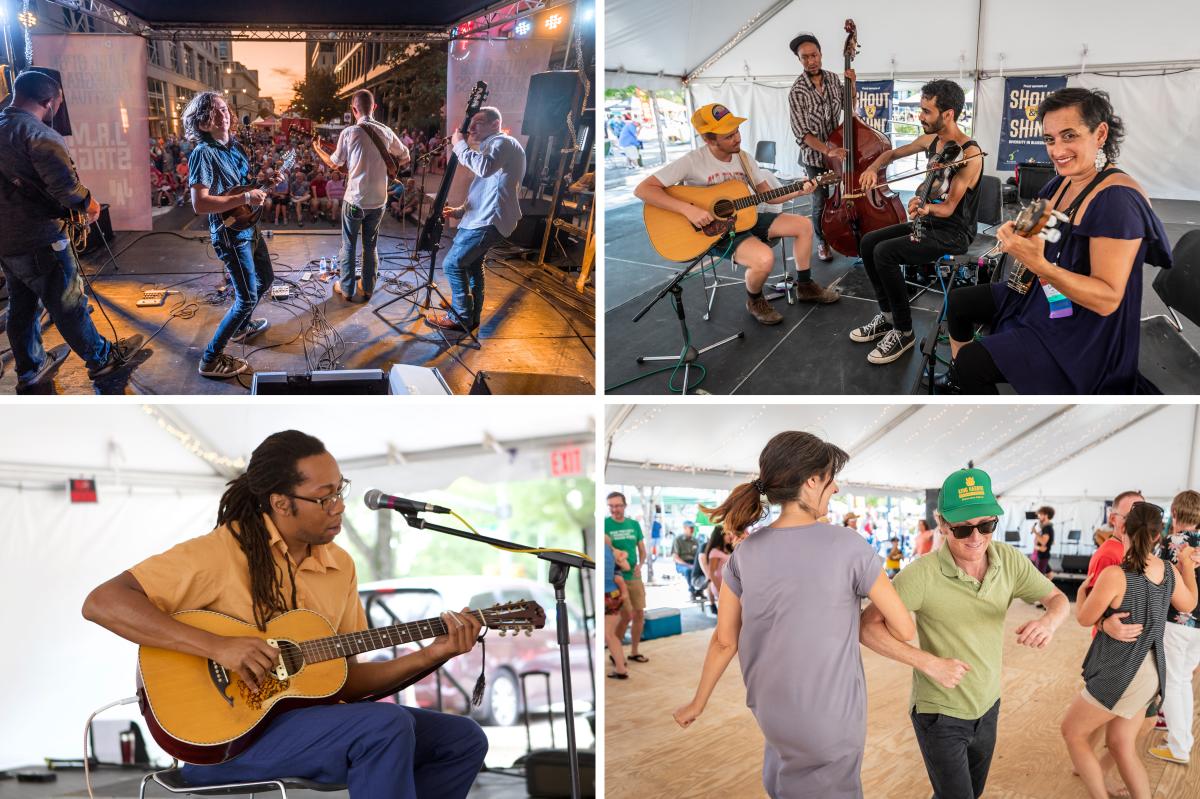 "This year's increase in economic impact can be attributed in large part to a five-percent increase in overnight visitation," said Loren Gold, executive vice president of the Greater Raleigh Convention and Visitors Bureau and tri-chair of the Raleigh Local Organizing Committee. "This is great news as it shows the event continues to draw more visitors from around the world each year and is truly the signature event for Raleigh we felt it could become from day one. With more than 218,000 attendees this year it's still the largest multiday festival held in Greater Raleigh annually and has become a 'homecoming' for many in the Bluegrass community."

Last year, the IBMA and Raleigh Local Organizing Committee—made up of the City of Raleigh, Greater Raleigh Convention and Visitors Bureau (Visit Raleigh), PineCone, Piedmont Council of Traditional Music, and the Raleigh Convention Center—announced a three-year extension to keep the event in Raleigh, N.C., through 2021.
Photos by Rob Laughter and Todd Gunsher.

Author: visitRaleigh
The Greater Raleigh Convention and Visitors Bureau (GRCVB) is the official and accredited destination marketing organization (DMO) for all of Wake County.
Comments