Tourism U: GRCVB's Learning Track for Tourism and Destination Education
Friday, October 04, 2019, 1pm by visitRaleigh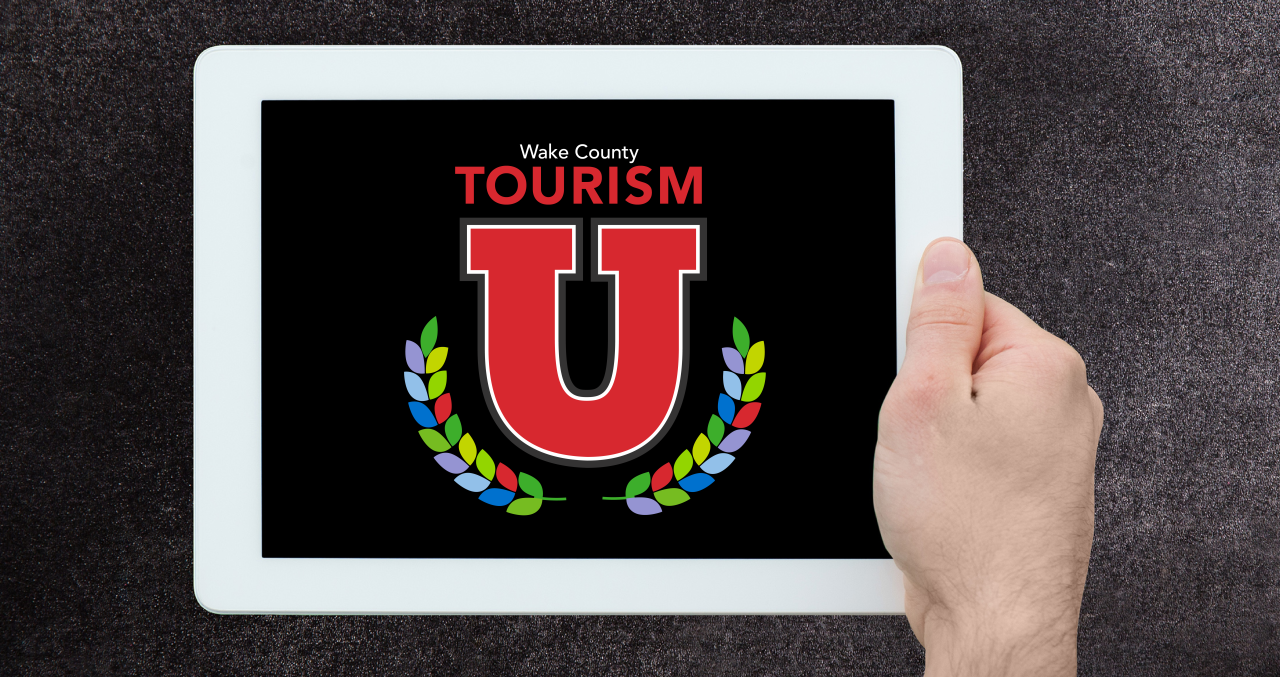 Because of the 2019 Annual Meeting and previous Tourism Talk blog posts, you may already know that one of the key talking points for GRCVB this year is the value of tourism. Why does tourism matter and what difference does it make in the local economy, to the vibrancy of our area and to each of us individually?
At GRCVB, we are committed to helping every stakeholder in the county—from elected officials to corporate leaders, management staff to front-line employees, and friends and neighbors—understand why tourism is vital to the quality of place that we all enjoy in Wake County.
To accomplish that goal, we're launching Tourism U, GRCVB's learning track for tourism and destination education. Tourism U will include:
the basics of tourism-related economic development;
an overview of Wake County's tourism funding model so stakeholders can be knowledgeable about the collection and distribution of the Interlocal Fund;
an in-depth understanding of the uniqueness of Wake County's tourism landscape and how it's managed.
Tourism U is divided into these three levels:

Tourism U 100 Level
This introductory session is for those who want to understand the basics of tourism and how visitors impact our area. Designed to be an engaging and entertaining overview of Wake County's tourism assets and the impacts of visitor spending.
15- to 20-minute presentation from GRCVB staffer
For groups of five to 50
Interactive learning model
Tourism U 200 Level (Coming Spring 2020)
Tourism U 200 level is a more comprehensive conversation about sustainable economic growth and development through tourism, implementation of Destination Strategic Plan priorities etc., primarily for management or leadership of stakeholder organizations, companies in industries allied with tourism etc. Intended for those who have a basic understanding of tourism and a CVB's mission, this visit elaborates on how funds are collected and invested and how locals can participate in the management and promotion of Wake County as a tourism destination.
45- to 50-minute presentation from GRCVB staffer
For groups of less than five; a desk-side or boardroom visit
Includes information about tourism advocacy opportunities
Conversational learning
In development is a Tourism U 300 Level offering for those who want a deep understanding of the hospitality sector in Wake County, as well as additional workshops on visitor accessibility services, tie-ins with existing See for Yourself Tours and customer service classes.
If you would like to schedule the Tourism U 100 class at your business, please contact Karen DeSollar at 919.645.2666 or kdesollar@visitRaleigh.com.

Author: visitRaleigh
The Greater Raleigh Convention and Visitors Bureau (GRCVB) is the official and accredited destination marketing organization (DMO) for all of Wake County.
Comments