What GRCVB Has Been Doing During the COVID Crisis: Sales
Thursday, July 30, 2020, 4pm by visitRaleigh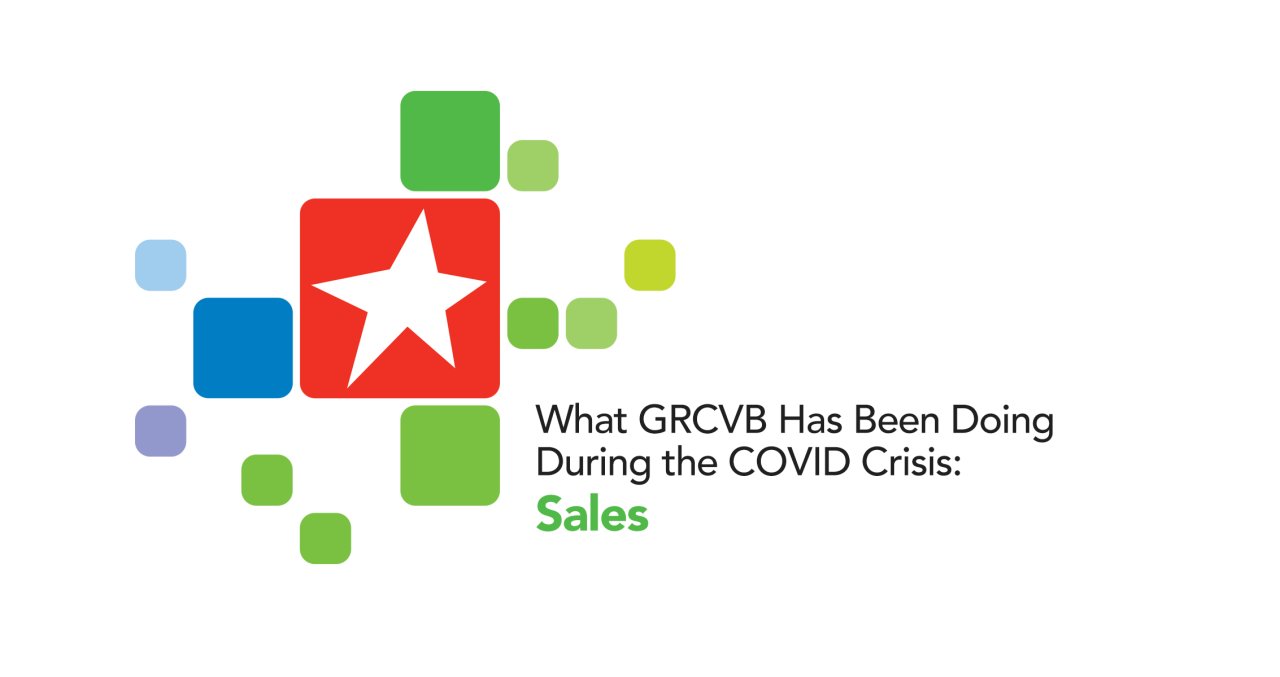 You will be hearing from each department throughout the Greater Raleigh CVB in the coming weeks about what we have been working on during this COVID crisis. This week you are hearing from the Sales Department and its director, Malinda Harrell, CMP, CASE.
Since March, the spread of COVID-19 has affected all aspects of our industry. From Bureau bookings, we know that Wake County has lost 218 meetings, conventions and sporting events, representing 193,346 hotel room-nights and $115 million in direct economic impact.
Related specifically to meetings and conventions, the county has lost 156 bookings, 128,264 room-nights and $77.4 million in direct economic impact. Based on upcoming availability, we have been able to reschedule 26 meetings (totaling 27,866 room-nights and regenerating $15.2 million in economic impact).
Our role as liaison between meeting planners and local partners has been valuable to help navigate this process of canceling and rescheduling group events and meetings.
In addition, the GRCVB Sales team has assisted both planners and partners by:
Updating clients, hotels, meeting facilities and venues, utilizing the latest state and county guidelines, along with other industry standards;
Checking venue and hotel availability for rescheduled dates;
Summarizing hotel and/or venue contract clauses;
Arranging virtual business meetings with partners and vendors;
Shifting to virtual site visits.
Our sales strategy of relationship-building focuses on the following priorities during the COVID response:
Personal phone calls;
Handwritten notes;
Participating in virtual networking events and chapter meetings;
Hosting virtual meetups with planners in all markets.
Business development and account management
Research and development are playing key roles in preparing for future business. We have reviewed the accounts prioritized in the Wake County Destination Strategic Plan with a focus on regional markets within our key industry clusters. At the same time, we're identifying local leaders who can serve as connectors to influence decision-makers to host their meetings in Raleigh/Wake County.
Events and continuing education
The team is staying up-to-date on current industry trends and recovery outlook by obtaining both Cvent and Count on Me NC certifications for all team members and participating in professional industry events with:
National Coalition of Black Meeting Planners
Meeting Professionals International
Professional Convention Management Association
Reston Herndon Meeting Planners
Association Executives of North Carolina
American Society of Association Executives
Association of Independent Meeting Planners
AMC Institute
Society for Government Meeting Professionals
Hospitality Sales and Marketing Association International
and Destinations International.
We are committed to continuing to promote Raleigh/Wake County as a safe meeting destination while we transition into recovery.

Author: visitRaleigh
The Greater Raleigh Convention and Visitors Bureau (GRCVB) is the official and accredited destination marketing organization (DMO) for all of Wake County.
Comments