20+ Arts Events Happening Now or Straight Ahead in Raleigh, N.C., This Winter
Wednesday, January 30, 2019, 4pm by Tabletop Media Group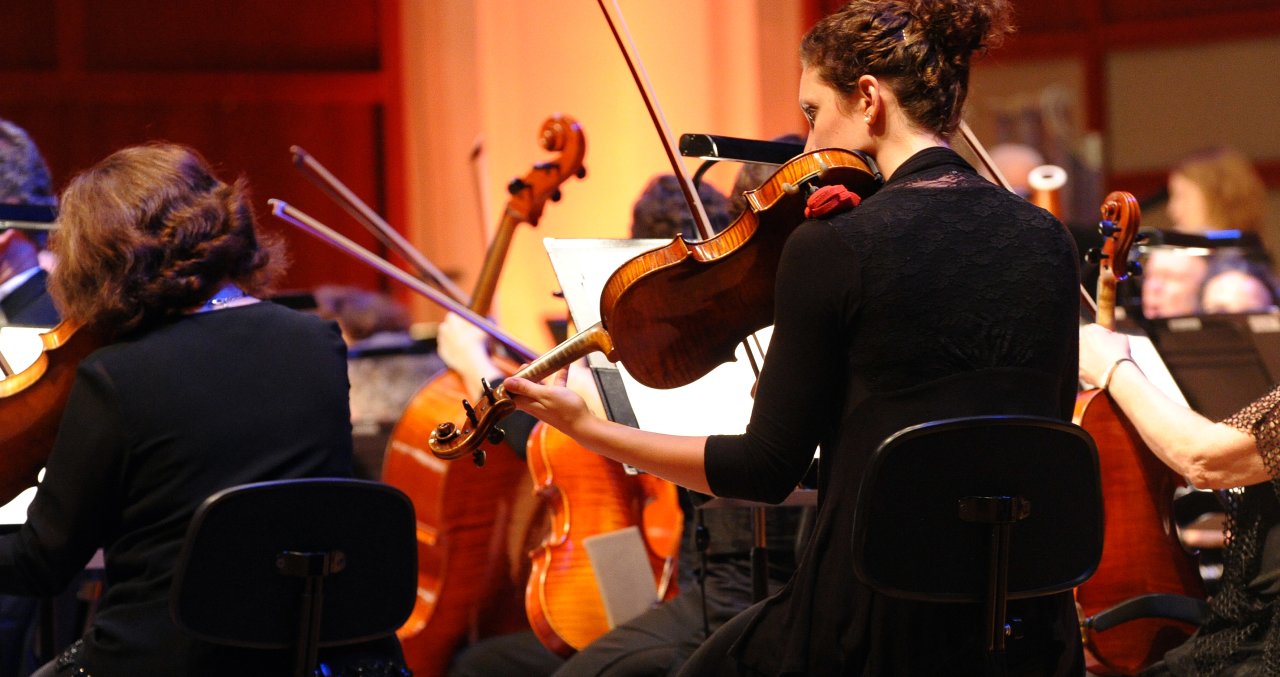 Updated Feb. 7, 2019
From the celebrated works of North Carolina artists Ernie Barnes and Vernon Pratt to a variety of exciting plays and musicals, the Raleigh area is alive through the winter with an array of art exhibits and productions. Check out all that's going on now and through the remainder of the winter season!
 
Located on vibrant Hillsborough St. is the Gregg Museum of Art & Design, North Carolina State University's collecting and exhibiting museum with more than 35,000 objects ranging from 19th century Japanese woodblock prints to antique N.C. quilts. Plenty of thought-provoking and intriguing exhibits are on hand this winter and beyond, with Vernon Pratt: All the Possibilities of Sixteen and Left-Handed Liberty on display now and two exhibits opening in Feb.
Vernon Pratt: All the Possibilities of Sixteen
Through Feb. 10
Vernon Pratt: All the Possibilities of Sixteen is an 18-foot-tall, 110-foot-wide display of Pratt's ambitious idea to build (you guessed it!) all the ways that sixteenths can be visualized. The work, completed in 1982, has never been shown to the public before now!

Left-Handed Liberty
Through June 23
Left-Handed Liberty features a variety of self-taught N.C. artists who started out exploring their art in deeply personal ways. Many of the artists featured in this exhibition responded to hardship and trauma by making art, discovering that the act of being creative helped them overcome the difficulties they were experiencing.
Explorations
Feb. 7-July 28
Explorations features the work of Christina Lorena Weisner, incorporating scientific instruments, found objects and elemental materials. View her sculptures, all of which have a scientific twist, and link the gallery with earthquakes, meteorite strikes and ocean waves.
Borderlands
Feb. 7-July 28
Borderlands, created by Susan Harbage Page, is a powerful exhibit and testimony to courage, fear, hope and determination that drives people to risk everything in search of a better life. Page has traveled to the border of U.S.-Mexico for more than a decade to record the journey of immigrants entering the U.S. in search of a new life. View her documentary photos and found objects from this part of our country during this special exhibition.
 
Through Feb. 10
Downtown Raleigh's Burning Coal Theatre commissioned rising young playwright Hannah Benitez to tell the story of Arthur Ashe, the first black man to win a "major" tennis title. This performance tells the story of Ashe at a competition in South Africa during the heart of the Apartheid. 
 
The North Carolina Roots of Artist Ernie Barnes
Through March 3 May 27 (extended due to popular demand!)
Explore the artwork of athlete-turned-artist Ernie Barnes at the North Carolina Museum of History. Barnes is widely-known as the real painter behind the character J.J. Evans' artwork in the African-American sitcom "Good Times." His unique style of elongation, energy and movement has been widely imitated. This free-admission exhibit showcases many unpublished original paintings as well as artifacts from his life.
The North Carolina Symphony has a myriad of amazing symphonies this winter at the Duke Energy Center for the Performing Arts. From Chopin and Mozart to The Music of Whitney Houston, you'll want to see them all. Here are some highlights:
Valentine's Romantic Classics, Feb. 8-9
Pop Series: The Music of Whitney Houston, Feb. 15-16
Rachmaninoff Piano Concerto No. 2, Feb. 22-23
Classical Series: Brahms Symphony No. 2, March 1-2
Pop Series: Broadway By Request, March 8-9
Classical Series: Chopin and Mozart, March 15-16
The Carolina Ballet continues its 2018-2019 season with beautiful productions at the Duke Energy Center that are sure to delight.
Love in the Times of the Day
Through Feb. 17
Love in the Times of the Day, a new ballet by artistic director/CEO Robert Weiss, is based on paintings by Czech artist Alfonse Mucha. Weiss came across the series of paintings while visiting an art gallery in Prague and was inspired to bring them to life through ballet.
An Evening of Bernstein and Robbins
March 7-24
An Evening of Bernstein and Robbins celebrates the 100th birthdays of Leonard Bernstein and Jerome Robbins, icons of classical music and ballet as well as Broadway. Carolina Ballet will be reviving "Fancy Free," the ballet that changed American dance forever, and for the first time ever, presenting Jerome Robbins' "Afternoon of a Faun" set to the music of Claude Debussy.
Every first Fri. of the month
This self-guided tour showcases the vibrant art and creative community of downtown Raleigh, with hot spots from art galleries to local shops staying open late to welcome thousands of art-seeking enthusiasts. A detailed map/guide is available at each location, with locations offering special First Friday activities and events! Look for the First Friday flag outside of businesses as you're walking through downtown, too—another way to see who's celebrating. Pro tip: Take advantage of participating restaurants' First Friday specials to experience art in all of its forms!
"Black On Black V3" (BOBV3), presented by PNC
Feb. 2-March 30
The third (and highly-anticipated) iteration of "Black On Black," BOBV3, looks at how people of color have come up with solutions and ways to deal with the continued oppression, degradation and daily emotional labor endured. The artwork in BOBV3 seeks to heal and reveal the agency that people of color have always had. "We didn't create the problems, but we've created our own solutions." BOBV3, featuring 11 talented artists, is in partnership with and hosted by Visual Art Exchange (VAE Raleigh) at The 4300 (4300 Fayetteville Rd., Raleigh).
Men on Boats
Feb. 8-24
Presented by The Justice Theater Project, Men on Boats is based on the book "The Exploration of the Colorado River and Its Canyons" by John Wesley Powell. Men on Boats will depict Powell and his 1869 expedition, which resulted in the first officially-sanctioned map of Colorado. This performance is set against a natural history museum display under construction and is performed by the women working "behind the scenes" to tell their own version of Powell's story. 
 
I Never Saw Another Butterfly
Feb. 8-17
At the height of Hitler's campaign to rid the world of Jews, children of the condemned arrived in Terezin, where they were assigned to a teacher, Raja, who watched over them until they were separated and sent to concentration camps. I Never Saw Another Butterfly, a play presented at the Wake Forest Renaissance Centre for the Arts, is Raja's story of these children who brought light to the dark world around them, as well as love to a place surrounded by hate.
 
Mamma Mia!
Feb. 12-17
North Carolina Theatre brings the beloved musical Mamma Mia! to the Duke Energy Center, featuring classic ABBA hits such as "Dancing Queen," "Gimme! Gimme! Gimme!," "Take a Chance on Me" and many more! A large cast, non-stop laughs and explosive dance numbers combine to make a guaranteed smash.
March 19-24
Also heading to the Duke Energy Center is Rodgers & Hammerstein's The King and I, based on the Lincoln Center Theater production. Set in 1860s Bangkok, the popular musical tells the story of the unconventional and tempestuous relationship that develops between the King of Siam and Anna Leonowens, a British schoolteacher whom the modernist King, in an imperialistic world, brings to Siam to teach his many wives and children. This Tony Award-winning musical is a can't miss!
The North Carolina Museum of Art has a variety of exhibits straight ahead, from captivating, hand-colored birds to fantastic photographs of nature. 
Within the Frame
Feb. 16-July 21
Photography provides an opportunity to see what might otherwise be overlooked—capitalizing on this concept, Within the Frame presents a collection of images that reveal hidden scenes within mirrors, frames, windowpanes and other constructions. The exhibition includes 13+ artists, including David Simonton, Nan Goldin, Alec Soth and more.
John James Audubon's The Birds of America
Feb. 16, 2019-Dec. 31, 2020
Today only about 200 complete sets of The Birds of America illustrations exist. The museum's set, bound in four leather portfolios, was acquired by the State of N.C. in 1848 and kept for more than a century at the State Library before being transferred to the North Carolina Museum of Art. The hand-colored engravings were recently conserved and rebound. See these gorgeous works of art in special cases designed for each of the "double elephant" volumes, with hydraulic lifts allowing the museum to turn pages periodically to display new selections of birds.
Along with The Birds of America, take in The Audubon Experience (Feb. 16-Sept. 15, 2019), a temporary presentation adjacent to the exhibition where visitors can learn about the naturalist's life and artistic process.

Sayler/Morris: Their World is Not Our World
Feb. 16-July 7
In the incredible video installation Their World Is Not Our World, a photographer and her smitten assistant document the Oostvaardersplassen, a fantastical manmade "wilderness" about 20 miles from Amsterdam. In connecting with the animals that make this nature reserve their home, the artists blur the boundaries between control and freedom, highlighting the human desire for connection even to those different from us.
In addition, this artists are creating three new images for the Park Pictures billboards in the Ann and Jim Goodnight Museum Park this spring, merging contemporary art with the "wilderness" at the museum.
 
Cabaret by Masteroff, Kander and Ebb
Feb. 20-24
The University Theatre at North Carolina State University is presenting Cabaret by Masteroff, Kander and Ebb, the classic musical following a young American writer, Cliff Bradshaw, and his love, singer Sally Bowles, as they are guided through the chaotic final days of the Weimar Republic.
Bob Marley's Three Little Birds
March 8-24 and 30
Families, get ready for Raleigh Little Theatre's production of the musical Bob Marley's Three Little Birds, following Ziggy, a shy boy who would rather stay at home and watch television than explore the island of Jamaica. Set to music by Bob Marley, Ziggy and his friend Nansi discover some amazing adventures outside over the course of the onstage journey. On March 14, enjoy fresh milk and cookies after the show, provided by Insomnia Cookies. And March 30 offers a sensory-friendly performance designed especially for individuals with autism spectrum disorders, sensory sensitivities or other disabilities (showtime is 1pm). 

Header photo: Chris Richman
Comments