A Trio of Major Museum Exhibits Highlight Fall and Winter Travel in Raleigh, N.C.
Thursday, November 10, 2022, 10am by visitRaleigh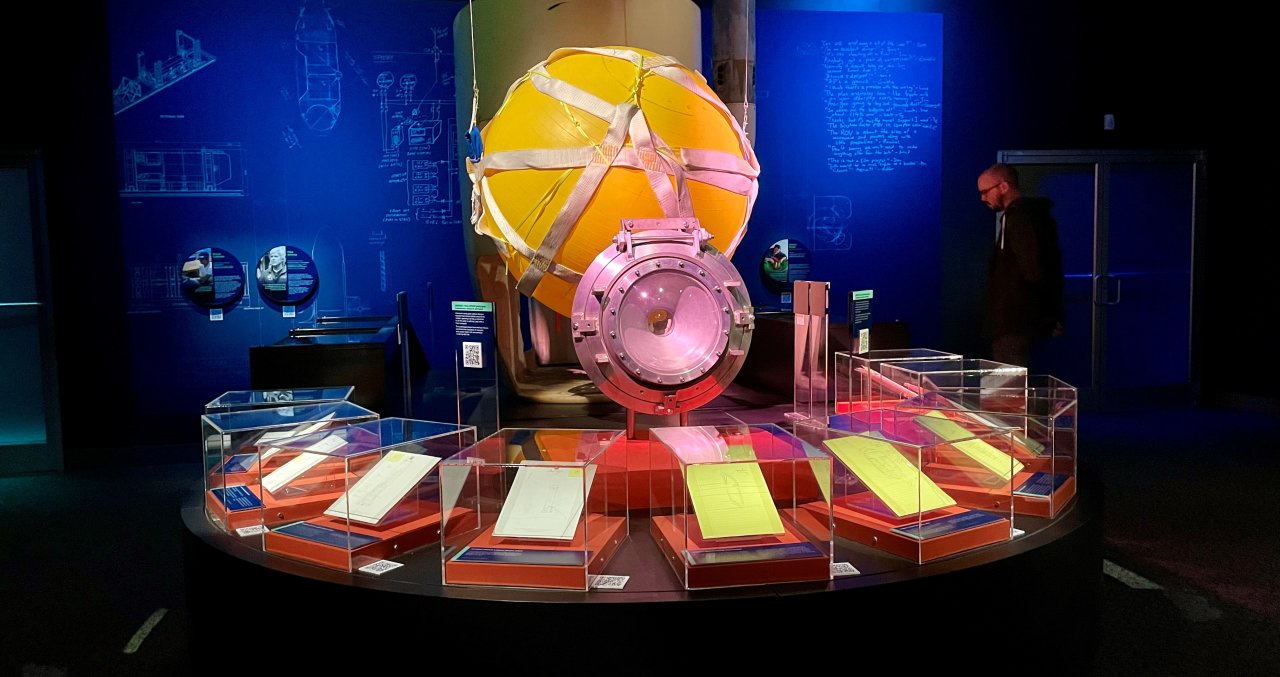 Every two weeks, we send out a newsletter that includes the best of the best upcoming events. If you sign up for our E-magazine, you'll get those, plus all the best new content (the details on our favorite fall hikes, for example, or the inside scoop on the best free things to do in Raleigh).
---

For lovers of art, history and natural science, it's a spectacular time to visit Raleigh, N.C.
Three major museums—all among the Tar Heel State's most popular tourist attractions—have recently opened special, limited-time exhibitions that are expected to be major draws for visitors into early 2023.
That's no surprise to us, but it has helped grab the attention of others. According to CNN Travel in this November 2022 piece, "Raleigh has long been a museums mecca with a vibrant art scene."
Read on for all the details about these new exhibitions, and consider using the list of holiday events below to help plan a trip around!
 
A Modern Vision: European Masterworks from the Phillips Collection at the North Carolina Museum of Art
Through Jan. 22, 2023
Featuring more than 50 paintings by iconic artists from The Phillips Collection's world-renowned holdings (Edgar Degas, Vincent van Gogh, Edouard Manet, Claude Monet, Pablo Picasso and more), A Modern Vision is the headlining exhibit paired with the museum's grand reopening—and reimagining—of The People's Collection (the museum's free-to-visit main galleries and permanent collection).
The Phillips Collection opened in Washington, D.C., in 1921 as America's first modern art museum, and A Modern Vision showcases extraordinary paintings by titans of impressionism, postimpressionism, expressionism and cubism, carefully collected by founder Duncan Phillips.
Address: 2110 Blue Ridge Rd., Raleigh, NC 27607
Open: Wed.-Sun., 10am-5pm
Through Feb. 26, 2023
It's time for women to take center stage! This major exhibit at the North Carolina Museum of History, curated by the GRAMMY Museum® in Los Angeles, highlights the past, present and future of country music's greatest female trailblazers—from Dolly Parton, Rosanne Cash, Shania Twain and Taylor Swift, to contemporary Tar Heel State artists that include Rhiannon Giddens, Rissi Palmer and Kasey Tyndall. 
This empowering exhibition—featuring artifacts that include instruments, costumes and special content from a diverse roster of 70 female country artists—is being amplified with a special concert series. You can see Tift Merritt (Dec. 10), Alice Gerrard (Dec. 11) and Rissi Palmer (Jan. 21) at the museum as part of the Southern Songbird Concert Series.
Address: 5 E. Edenton St., Raleigh, NC 27601
Open: Mon.-Sat., 9am-5pm; Sun., noon-5pm
Through May 7, 2023
Explore the deepest oceans and discover shipwrecks at this blockbuster exhibition at the North Carolina Museum of Natural Sciences. Challenging the Deep traces explorer and filmmaker James Cameron's passion for deep-ocean science, technology and exploration—including his record-breaking dive to the bottom of the ocean—using cinema-scale projections, personal artifacts and specimens from his expeditions.
Cameron—the writer, producer and co-editor of the 1997 film "Titanic"—has made an incredible 33 dives to the wreckage of the Titanic, and Challenging the Deep features models, props and costumes from the film, including the iconic Heart of the Ocean necklace, Jack's sketches (which were drawn by Cameron himself) and a 2-ton, 18-foot-long model of the Titanic bow section as it sits on the ocean floor (located in the museum's lobby).
Address: 11 W. Jones St., Raleigh, NC 27601
Open: Tues.-Sun., 10am-5pm


 
North Carolina Chinese Lantern Festival-Cary, Nov. 18-Jan. 8, 2023
Downtown Raleigh Tree Lighting, Nov. 18
Magic of Lights, Nov. 18-Dec. 30
78th Annual ABC11 Raleigh Christmas Parade, Nov. 19
THE RINK presented by UNC Health at Red Hat Amphitheater, Nov. 19-Jan. 16, 2023
WRAL Nights of Lights at Dorothea Dix Park, Nov. 25-Dec. 24
Raleigh Little Theatre presents Cinderella, Dec. 2-18
Wendell Wonderland, Dec. 2
Holiday Pops with the North Carolina Symphony, Dec. 9-10
Theatre In The Park presents A Christmas Carol, Dec. 9-11
The Justice Theater Projects presents Black Nativity in Concert, Dec. 10
Happy Holly Days Christmas Parade, Dec. 10
51st Annual Historic Oakwood Candlelight Tour, Dec. 10-11
North Carolina Master Chorale presents Joy of the Season, Dec. 13
Raleigh Ringers Holiday Concerts, Dec. 17-18
Carolina Ballet presents The Nutcracker, Dec. 17-24
Comments