The Best Restaurants That Opened in 2020 in Raleigh, N.C.
Tuesday, December 15, 2020, 3pm by visitRaleigh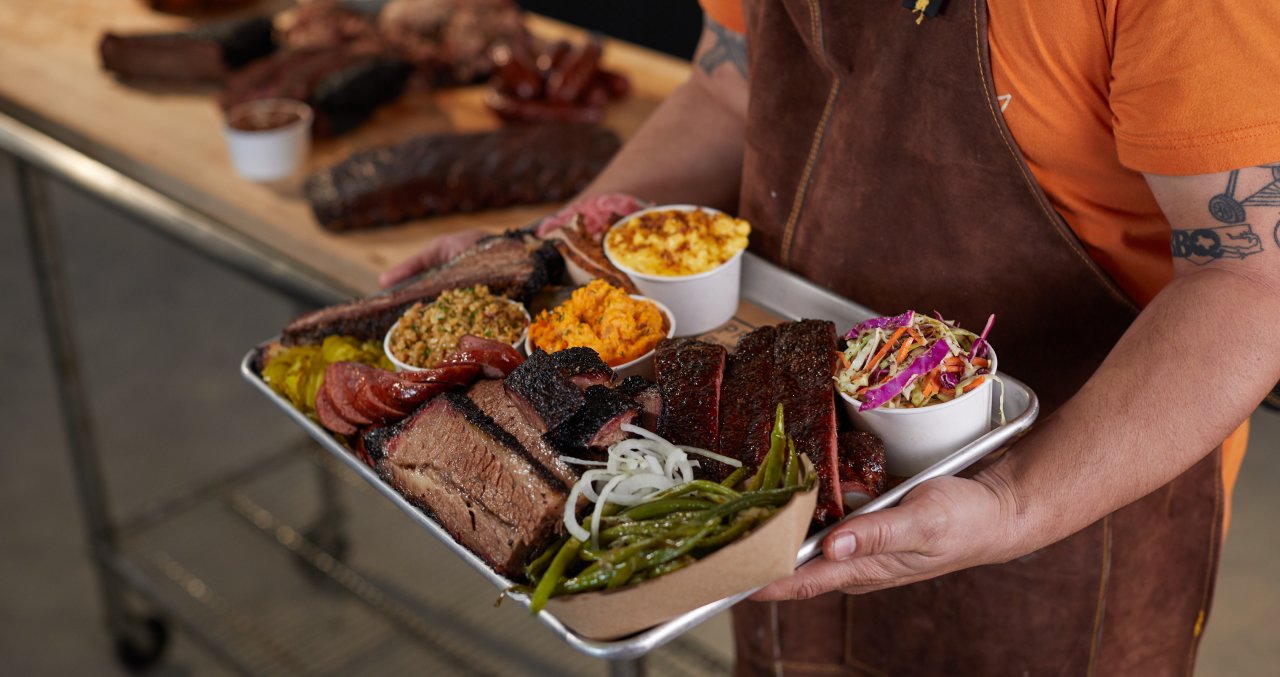 It's been an enormously challenging year for restaurants (and the hospitality industry at large). 
Pre-COVID-19, it was widely agreed that the food scene in the City of Oaks was thriving, doing better than ever thanks to tasty endeavors from a community that's passionate about good eats and drinks.
In fact, it was just one year ago that we declared 2019 was the best year ever for foodies in Raleigh, N.C., and as recently as March of this year we were celebrating the accomplishments of local chefs and restaurants. 
Even with a COVID-19 vaccine rolling out now, the months ahead will be critical to helping independent restaurants—in Raleigh and beyond—survive until it's safe to return to what we remember as "normal" again. 
As a reminder, some ways you can support local businesses: 
Dine in or get takeout if you can
Tip well
Order directly from the restaurant (instead of using a third-party app)
Purchase a gift card
Leave a review if you've had a good experience
The good news is we know that food will ultimately remain an essential part of the travel experience. Whether you're digging into a plate of Carolina barbecue, meeting new friends at a brewery taproom or completing a tasting tour of treats at a giant food hall, there's often no better way to get to know a destination than through food and drinks.
More good news? Facing adversity, a number of local entrepreneurs persevered in 2020, opening new businesses and welcoming guests to experience something they're passionate about.
Below you'll find a roundup of the best restaurants, coffee shops and breweries that opened their doors this year. We hope you'll support them in some way—grab a meal, say hello, tell a friend (and please wear a mask and keep your distance while doing so!). 
---

Raleigh, N.C.'s welcome mat is always out for you.
See more safe dining and things to do, plus local travel safety info, here.
---
If you love matching thoughtfully curated beer, wine or cider with delicious food—and who doesn't—the new Standard Beer and Food, opened in Oct. to much fanfare, should be on the short list for your next outing. Located among extremely good company in downtown Raleigh's Person St. business district, this newly opened neighborhood establishment, led in part by Whit Baker (brewmaster and co-founder at the award-winning Bond Brothers Beer Company), serves up seriously good beer, a gorgeous indoor dining space and a top-notch outdoor setup with plenty of room to spread out (picnic tables, a large two-sided tent and heaters to keep everyone cozy but also safe). 
Though the kitchen is currently closed, the restaurant is keeping hungry guests more than happy by inviting local food trucks to set up shop out front.
Burgers, fries, shakes. Nothing fancy here (or so it seems). Just good old-fashioned smash burgers that will make you lose your mind. Hightop is a modern, locally-owned take on a classic burger joint. Go for the burgers (smashed to order and served on a bun from nearby Union Special Bread), add some fries and finish it all off with chocolate, vanilla or strawberry shake (beer and wine available, too!). You'll be left wondering how you ever ate burgers any other way. 
Self-described BBQ nerd Christopher Prieto is a champion pit master, book author, barbecue judge, teacher and—of course—barbecue eating expert. And if you've missed out on his brand new 'cue restaurant just east of Raleigh in Knightdale, Prime BBQ, then it's time to fix that. Opened in April of this year as one of the area's most highly-anticipated restaurants, Prime BBQ blends Texas, North Carolina and Kansas City philosophies: source the best quality meats, keep it simple, cook it the right way and sell out every day. You'll find Prieto's award-winning brisket, ribs, pulled pork, sausages, banana pudding and more on the menu at this trip-worthy dining stop (pre-ordering is never bad idea to ensure your favorite meats and sides are available).  
Amazing pizza, a wide selection of cocktails, local craft brews and a large indoor/outdoor space—Bowstring Pizza and Brewyard is exactly what 2020 called for near Raleigh's Five Points neighborhood. A space is unlike any other in Raleigh—named after the "bowstring-trusse" ceilings famous in the 20s, this restaurant concept converts a 100-year-old Gulf Oil garage into a distance-friendly hangout with a large bar and plenty of tables. When the weather is nice, opt to sit outside on one of their two patios or the large grassy "brewyard," complete with picnic tables and yard games.
Located in beautiful downtown Cary (and from the owners of the popular pub next door, Crosstown Pub & Grill), Daybreak offers a tasty breakfast and taco menu sure to satisfy taste buds (and the coffee and tea options to fuel your day). Dive in to a perfectly made omelet, fluffy pancakes or hot flaky biscuits in the morning, and order up a flight of tacos or a home fries-stuffed burrito at lunchtime. The little ones are welcome, too, and a range of vegetarian and gluten free options fill out a balanced menu of good food in a restaurant run by great people.
Serving a plant-forward menu with the addition of high-quality proteins, Good Day Good Night—located at the hip new Origin Hotel in downtown Raleigh—boasts locally sourced ingredients, a fully stocked bar with classic and signature cocktails and the rotating "dirt list," featuring the freshest produce to come in the door that day. Be sure to save room for their artistically crafted desserts incorporating their daily delivery of fresh ingredients. 
If you're going to open a coffee shop during a global pandemic, what more appropriate name to give it than The Optimist? This tastefully-appointed coffee shop located between Raleigh's Mordecai and Oakwood neighborhoods is warm and welcoming. According to husband and wife co-owners, Robyn Buchholz and Andrew Ward, the shop concept was created with "family, passion and love in mind." The Optimist serves up the best local coffee, pastries and baked goods that Raleigh has to offer. Local partners include Black & White Coffee Roasters, Layered Croissanterie and Michael's English Muffins. Grab a cup of joe and make yourself at home inside or on the small but super cute patio, or—if you have a pup in tow—skip just a few feet away to one of the area's most popular dog parks. 
A wonderful way to brighten your day, Idle Hour's late summer opening in Raleigh arrived like an early Christmas gift to coffee lovers in the City of Oaks. Serving up fresh hot coffees and teas with paninis, sandwiches and other scrumptious small bites, you'll also find evidence of the owners' Vietnamese heritage as you browse the menu (a Vietnamese dark roast coffee and a bahn mi? Yes, please!). If you have an idle hour to spare and a hankering for a hot coffee, check it out!
Set in a modern, minimalist space, the newly-opened Iris Coffee Lab is an art-forward coffee shop located in downtown Raleigh's Glenwood South district (and the menu features a sure-to-please variety of coffee drinks). An iced green tea? You got it. A mocha made with chocolate from Videri Chocolate Factory? Absolutely. Espresso using Black & White Coffee Roasters? Yes! 
If you love cats and coffee as much as we do, this is the place for you. Purr Cup Cafe's mission is to create a haven for cat lovers to enjoy a quality beverage or locally made treat in the company of adoptable cats looking for love and forever homes. Who can't get behind that? The shop is divided into two areas: the cafe, where you can order fresh coffee drinks and snacks surrounded by tables and chairs, and the cat lounge, with relaxed seating in a cozy room full of adorable, adoptable cats!
The concept is a hit—in just a few short months, more than 20 cats have been adopted (and countless coffees have been consumed!).
Located in the heart of downtown Wake Forest­, Norse Brewing Company features new craft beer releases on tap, great Scandinavian food with a Southern twist and always a hearty Norse welcome! Tap into your inner Viking while enjoying their Norse craft brews, cider, mead, wine and a variety of Valhalla cocktails, and know that you won't leave hungry after a meal from this kitchen. Dive into burgers and sandwiches as well as dinner items that include pork tenderloin, pub steak and cedar plank salmon. There's a menu for the little Vikings, too, so be sure to bring them along for the adventure. Ver heill ok sæll! (Be happy and healthy!).
Brand new in downtown Wendell, Bearded Bee Brewing is on a mission to support honeybees and local beekeepers, create a place for the community to gather and brew awesome beer using local ingredients—and husband-and-wife team Derek and Keri Ayscue are doing just that. The beer menu includes a wide variety of brew styles and the knowledgeable owners and staff can help you choose the right one(s) for your palate. Perusing the beer list will also put a smile on your face with monikers like Swarm Warning Saison, Pine Pollen Pilsner and Shaken Not Stung Session IPA.
The building alone is worth the 20-25 minute drive from downtown Raleigh. Stepping into a renovated, century-old livery and stable, guests are greeted by high ceilings, gorgeous wood rafters, exposed brick walls and beehive-inspired lights. This is truly a great spot to gather with loved ones and enjoy a delicious craft brew (and local food trucks, too!). 
Legendary New York pizza shop—opened by Domenico De Marco in 1965—plans to open just their third location (and first outside of Brooklyn) in downtown Cary very soon. Follow the restaurant on Facebook to stay up to date!
Header photo: Natalia Weedy
Comments