Accessibility Checklists for Hospitality Partners
Friday, June 17, 2022, 9am by visitRaleigh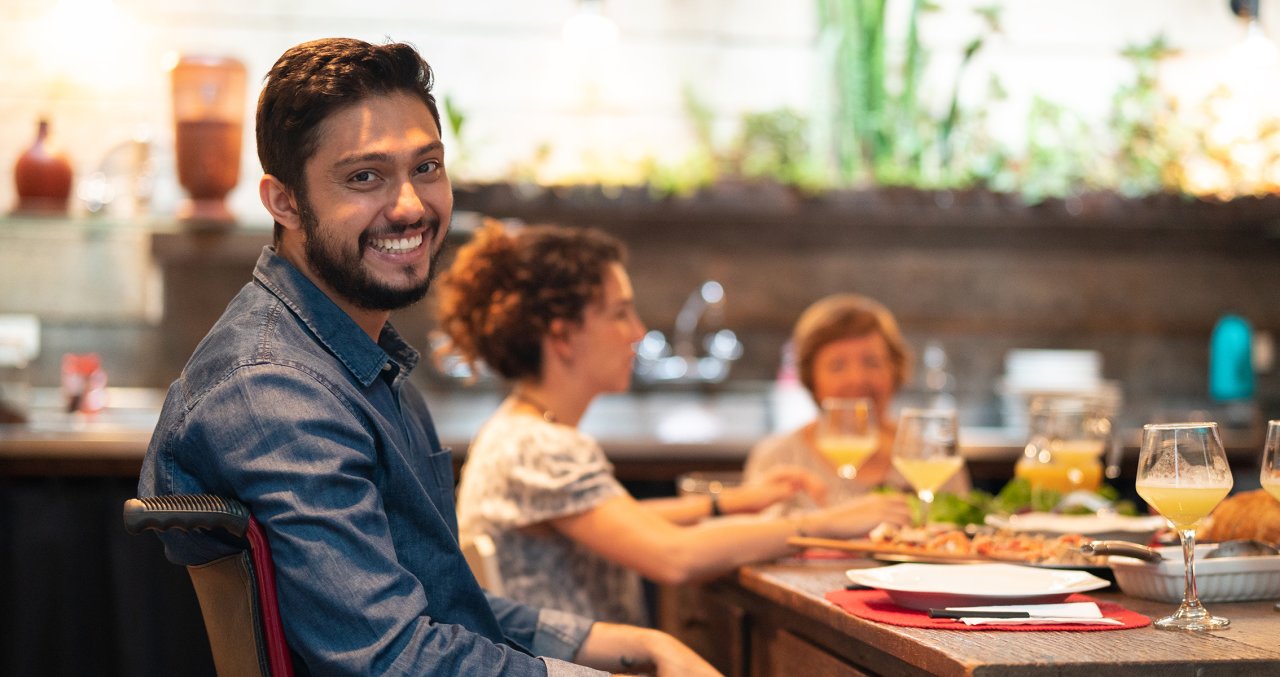 A few weeks ago, we published a Tourism Talk blog post called Raleigh, N.C., Gets Ready for LEAD®, the Kennedy Center's Leadership Exchange in Arts and Disability conference which purposes to "advance the full inclusion of people with disabilities in arts and culture." LEAD® is scheduled for Aug. 1-5, 2022, at the Raleigh Convention Center.
We're a few weeks closer now, and as we said in May, we are encouraging all hospitality partners in Wake County, especially those in downtown Raleigh who will be hosting LEAD® attendees, to be ready.
To that end, we enlisted the help of our friends at Ablr, a local digital accessibility and inclusion company that "combines humanity + technology to bring 100% compliance to digital content. Ablr's innovative solutions and services empower the lives of people living with a disability."
Ablr's website is a great resource for area hospitality partners who want to enhance their accessibility practices to serve all audiences. The website includes training modules with information all the way from the most basic of common courtesies to more detailed training for you and your staffs.
We asked Ablr founder John Samuel to help us with our plans for LEAD®, and he and his team have created these helpful checklists for hospitality partners about how to better serve people with disabilities in your businesses every day.
You can download the checklists here:
Checklist for Attractions Accessibility (PDF)
Checklist for Conference Accessibility (PDF)
Checklist for Hotel Accessibility (PDF)
Checklist for Restaurant Accessibility (PDF)
Here's a sample of the basics of service to people with disabilities from the checklists.
Train all staff in proper disability etiquette and language. A few best practices include:

People with disabilities are people first. Treat them as you would treat any other guest.
Always use person-first language. This puts the person before the disability (e.g., person who is blind). Do not use identity-first language. This puts the disability before the person (e.g., Blind woman).
Do not talk down to individuals, literally or figuratively. If they use a wheelchair, use a chair to be on their same eye level if you are having a long conversation.
Speak directly to a person with a disability, not to their companion. A lack of immediate response does not indicate that the person can't or won't respond.

Always give clear directions—instructions like "over there" are not helpful to people who can't see where you are pointing!
Greet guests as soon as they enter the venue—this makes guests feel welcome and can help them orient themselves within the space.
Inform visitors of the accessibility features of the venue.
It's OK to ask whether you can help, but accept "no" as an answer.
Do not touch a guest's assistive devices (i.e., wheelchair, crutches, cane, medical equipment, technology) unless you have permission. Many of these devices are fragile and very expensive.
Be prepared to accommodate service animals. Some things to note:

These animals are highly trained and will not act inappropriately. There is no reason to be afraid.
Ask questions if you don't understand how or what task the service animal performs.
Do not speak directly to or engage with the service animal.
Do not touch a service animal without asking permission first.
Do not offer a service animal food, toys or distract them with any other object.

Provide information about relieving areas for service animals. Make sure they stay clean.
Be ready to communicate in ways that help guests understand (in simple language, by written notes etc.).
Ask for feedback to identify accessibility gaps.
For more information about Ablr, go to https://ablr360.com. The Ablr team has created a coupon code especially for Wake County hospitality partners to be able to take their Disability Etiquette course.
Enter lead2022 in the cart when you check out.
For details about LEAD®, check the previously published blog post, visit the conference website or contact Raleigh Arts.

Photo credits: FG Trade 

Author: visitRaleigh
The Greater Raleigh Convention and Visitors Bureau (GRCVB) is the official and accredited destination marketing organization (DMO) for all of Wake County.
Comments