People You Need to Know: Ed Tomasi
Friday, May 06, 2022, 12pm by visitRaleigh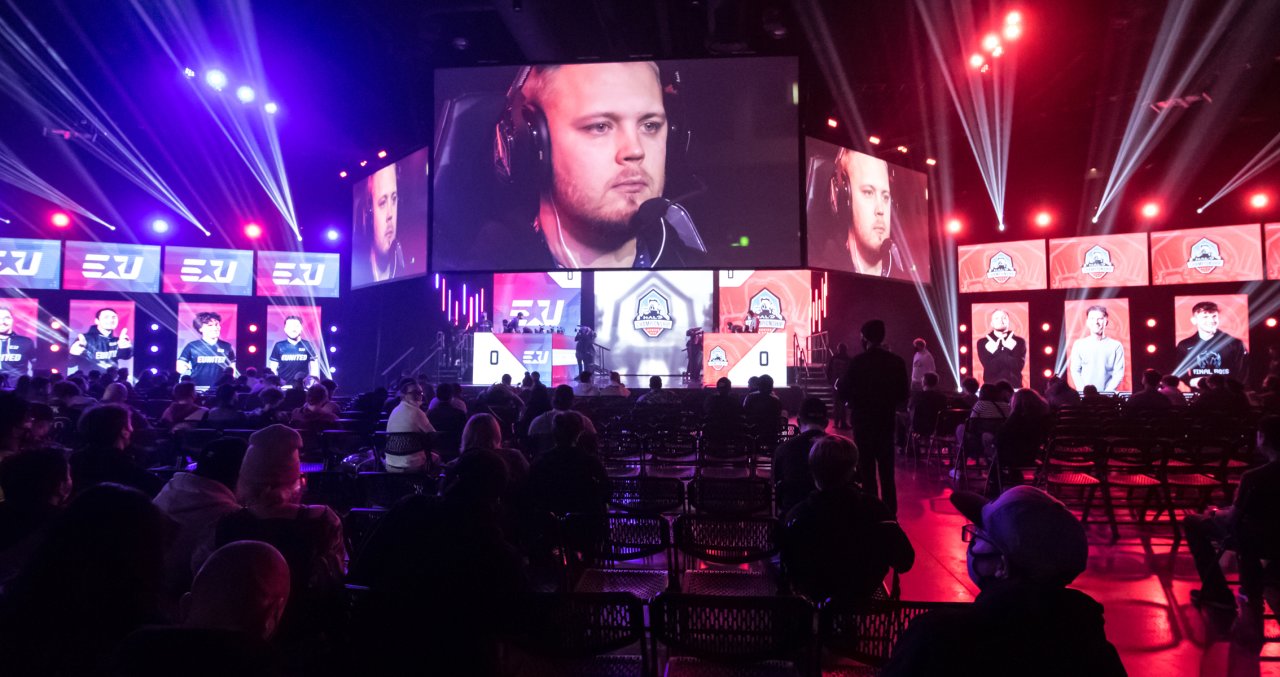 We believe there are some people in our area whom every hospitality partner ought to know (or at least know about).
Today we want to introduce you to Ed Tomasi, cofounder of Subnation and an integral part of our area's strategy to position Greater Raleigh as the first-choice destination for gaming events.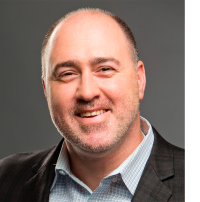 We asked Ed a few questions about the industry in general and Raleigh's place in it. If you have ever wondered anything about esports, this Q&A exchange with Ed is a great place to start.
How did you become involved in the esports industry and in the Raleigh area specifically?
I started my career in the esports industry over 20 years ago when I joined a startup division of Samsung in New York City. Samsung's goal was to create a flagship video gaming retail and events center that was modeled after what they had already successfully launched and invested into in South Korea.

This experience allowed me to "bootstrap" esports and build my knowledge of the industry and communities that were, back then, in their infancy here in the U.S. After five years, my colleagues and I decided to start our own esports agency, as many international video gaming leagues and endemic brands were trying to break into the U.S. market at that time. It was during this period that my wife and I decided that a move from New Jersey to Wake County was the "new beginning" we were looking for. We landed in Apex (and never left).
Please tell our readers about GRELOC. What is it, and how does it function?
Many large, live events here in Greater Raleigh have their own local organizing committee (LOC). In 2019, we formed one specifically for esports and video game events. The Greater Raleigh Esports Local Organizing Committee (GRELOC) is supported by a diverse group of local civic, sports and business leaders who are interested in growing esports and gaming activities.

GRELOC helps stimulate the local economy and serve Greater Raleigh by helping it actively participate in the fastest-growing segment of the entertainment industry. GRELOC will help bring esports events, leagues, tournaments, teams, players and other related gaming activities to the Raleigh area and support the local and regional gaming community and scholastic programs.

Are you a gamer yourself?
Never at the competitive level, and not as much as I used to in my younger years... but yes, I enjoy many video game titles and platforms. I currently play Rocket League, and I'm a big fan of watching FPS game titles.
---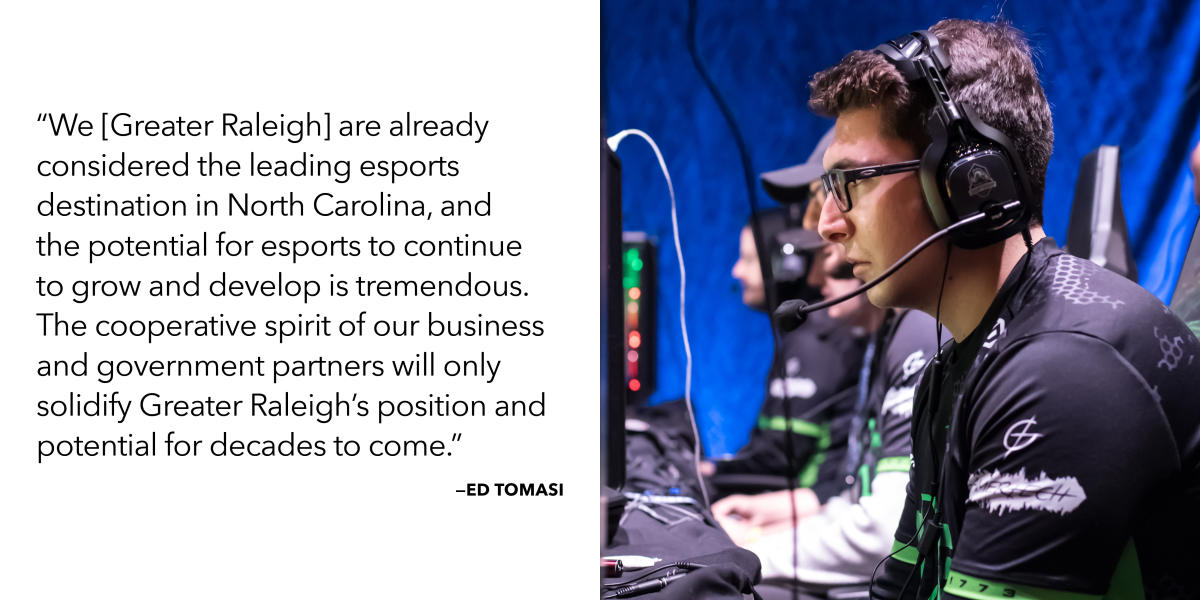 ---
What would you like our partners and stakeholders to know and understand about the esports industry?
Probably that esports is not just about playing video games. The esports industry is one of the fastest-growing industries in the entertainment space today and with that comes a myriad of roles, jobs and opportunities to fill the ever-growing ranks and needs.

From live-stream video content production to event and hospitality management... even makeup artists. So you can see that the growing demand for various professions will fuel the need for our educational institutions to keep pace with those demands.

What is the most misunderstood aspect of esports as an industry?
The size and depth of the esports industry is most misunderstood. People often think that esports is very niche or focused only on gameplay. While there are still stereotypes of who esports players and gamers are, I feel that we've passed the point of initial awareness and acceptance and have begun to integrate esports into all avenues of life, business and society.
Talk a little about the streaming technology and the reach of these events beyond our area.
If I told you that live-stream broadcasts on platforms such as Twitch and YouTube far exceed the viewership of traditional sports, you might take pause. However, the fact is that viewership of esports productions reaches more fans in more countries than all sports except for perhaps soccer.
The past two live events that Raleigh hosted in 2019 and 2021 independently reached hundreds of thousands of viewers. That type of viewership allows Raleigh to be seen and heard by this global audience and far exceeds any paid placement that we could reach through traditional media.
What is your vision for how Raleigh is positioned as a viable destination for esports events?
When it comes to selecting a destination to host an esports event, the producers have a very long list of criteria that must be met and, more importantly, trusted. Over the past few years since forming the committee, Greater Raleigh has put the time, resources and strategies in place to build global awareness and trust. We have coined a new saying... that we Think Global but Game Local.

This is evident in the role we have played in advocating with N.C. state legislators to create the new Esports Incentive Grant Fund, which was signed into the state budget by Gov. Cooper this past December. This was part of our strategy, and it is paying off through the many recent and soon-to-be-announced global esports events that have selected Greater Raleigh as their global destination of choice.

So my vision is not only to continue to lead the state (and the East Coast) in hosting esports events but also to support and develop regional and local community events and programs that truly allow Greater Raleigh to thrive in this space.

What do you think is the potential for esports in the Raleigh area?    
In just a short time since developing our esports strategy, the Raleigh area has already reached a high level of achievement. We are already considered the leading esports destination in North Carolina, and the potential for esports to continue to grow and develop is tremendous. The cooperative spirit of our business and government partners will only solidify Raleigh's position and potential for decades to come. Our educational institutions have the potential to be world-leading in esports and gaming industry training and education.
What has Raleigh done right so far in our thinking?
One word... COOPERATION. I don't know many cities or destinations that look at esports as a cooperative partnership the way Raleigh does. It is truly amazing to have that pride and spirit present in the many ways we connect with the esports industry and communities. Others often place too much emphasis on having transactional relationships. While economic impact and the number of visitors we bring to the Raleigh area are important, our partnership approach and strategy ensure that these esports events will be around for years and years... not just three days.

Where do we still need to improve or grow?
GRELOC needs more corporate and government partnerships to help fund and advance our long-term esports strategy. We're the group that builds local, regional, national and international relationships. We're the group that has built the bridges that connect the esports and gaming communities with local corporations, government officials, venue managers, educational institutions and the businesses and brands that serve us all.

So many other cities and destinations will look at Raleigh and try to replicate and catch up. Many have made their own advancements. Paid partnerships via GRELOC are needed to keep Raleigh on top.

How can our partners and stakeholders get involved?
I highly encourage them to become a paid supporting partner of GRELOC. Commit to aligning our goals with theirs and make the commitment to dedicate appropriate resources for us all to advance in esports together.

Where do they go for more information about the esports industry in general and in Raleigh, specifically?
Please visit www.raleighsports.gg for more information, and follow our LinkedIn and social channels for current news and announcements.
For partnership information, I can be directly reached at etomasi@raleighsports.gg or 919.267.3852.
..........
Gaming photos by David Kuhn

Author: visitRaleigh
The Greater Raleigh Convention and Visitors Bureau (GRCVB) is the official and accredited destination marketing organization (DMO) for all of Wake County.
Comments