#Raleigh2SXSW
Monday, February 24, 2020, 7am by visitRaleigh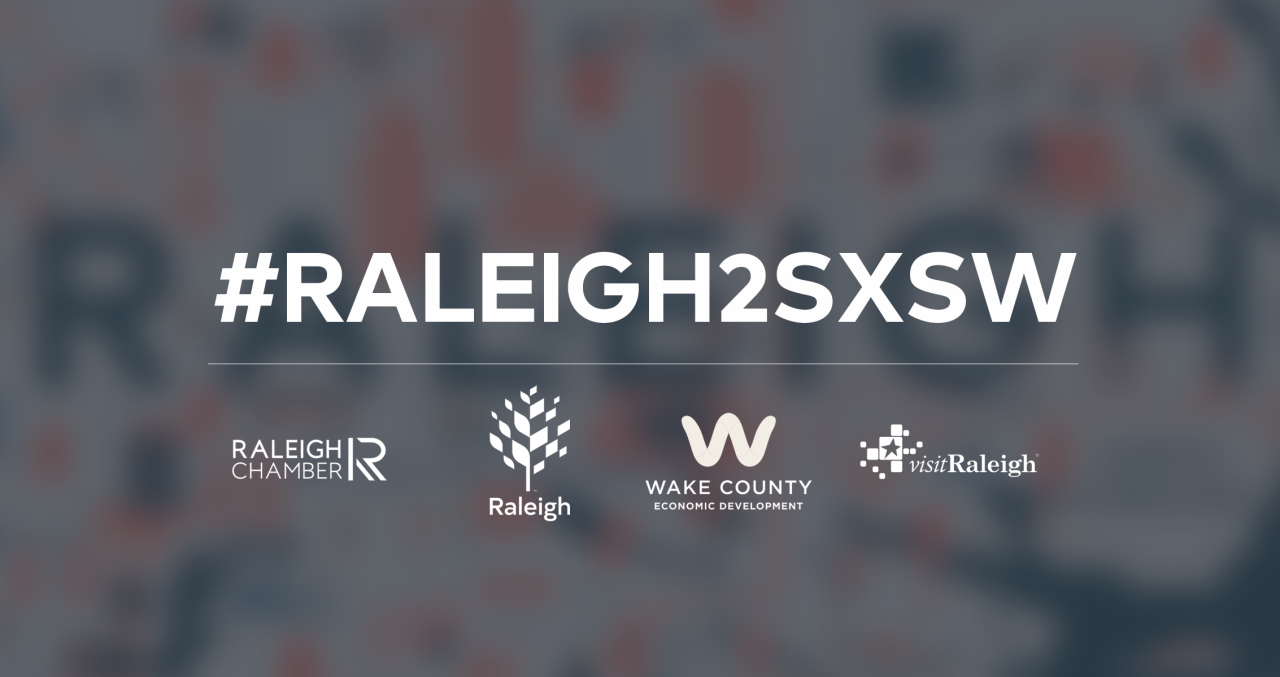 Several members of the GRCVB team will again be traveling to Austin, Texas, from March 15–18, 2020, along with a team of economic development allies representing Wake County, to exhibit at the South by Southwest (SXSW) Interactive Trade Show.
This will be the third year this group has participated together to foster destination awareness and talent acquisition. Other partners are the Greater Raleigh Chamber of Commerce,  Wake County Economic Development and the City of Raleigh Office of Economic Development and Innovation.

One of those attending will be GRCVB's director of public relations and international tourism Scott Peacock. "This collaborative initiative has become important to us over the years," he said, "as research has shown time and again that tourism is economic development. Quality of place is just as important as talent and ecosystem to site selectors worldwide, and our mission as it pertains to supporting talent acquisition and recruitment is to turn tourists into talent, and this is a prime example of that."
You can learn more about our past efforts at SXSW by reading blog posts from 2019 and 2018.
Partners and the public are invited to come to Raleigh Union Station on Tues., Feb. 25, from 10–11am, for the unveiling of the area's booth and theme for SXSW 2020. The participating partners will be there, as well as several local makers who are also representing our area in Austin.
"We're very excited about this year's effort," said Peacock, "and whether you can make it to Union Station on Tuesday or not, we encourage you to follow our activities in Austin by monitoring the hashtag #Raleigh2SXSW and checking back here on the CVB's Tourism Talk blog the week of the event."

Author: visitRaleigh
The Greater Raleigh Convention and Visitors Bureau (GRCVB) is the official and accredited destination marketing organization (DMO) for all of Wake County.
Comments