The 2019 GRCVB Annual Meeting
Friday, August 30, 2019, 10am by visitRaleigh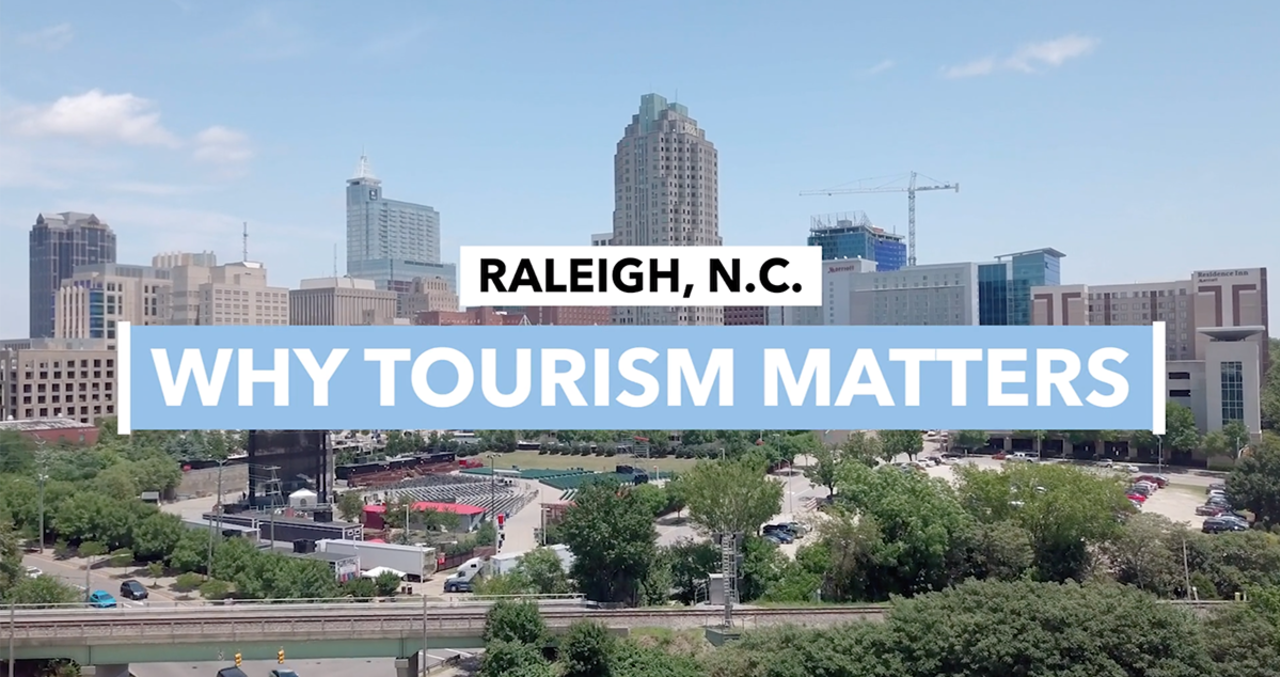 The 2019 GRCVB Annual Meeting, "Why Tourism Matters," is in the books. Here are some scenes from our favorite day of the year.
The theme
What we hoped our guests would take away from this event was summarized in the theme—Why Tourism Matters—specifically how visitors and their spending ultimately translate into better quality of place for Wake County.
---
The Cycle of Tourism =
> GRCVB promotes Wake County as a leisure, meetings and conventions and sporting event destination
> visitors come and spend money
> that money is taxed
> portions of that tax revenue go to build and improve visitor-friendly attractions/facilities
> which the CVB promotes
> which starts the cycle all over again.
To communicate that theme concept, we introduced a new video at the Annual Meeting, "Why Tourism Matters," which we will continue to use in the coming months.
---
The awards—This year's Horizon Award, in recognition of exemplary leadership potential in the Wake County hospitality sector, was presented to Farrah Staub, CMP (top left), director of sales and marketing at the Raleigh Marriott Crabtree Valley. The Isaac Hunter Excellence in Service Award was given to Elaine "Boo" Rogers, breakfast hostess at the Homewood Suites by Hilton Raleigh Cary I-40 (top right, pictured here with chair of the GRCVB Board of Directors Dan Freeland and Dennis Edwards, president and CEO of GRCVB.) The 2019 Thad Eure Jr. Memorial Award was presented to Maggie Kane (bottom left), founder and executive director of A Place at the Table. The John B. Ross Jr. Leadership Award was given to The Honorable Harold Weinbrecht (bottom right), mayor of the Town of Cary.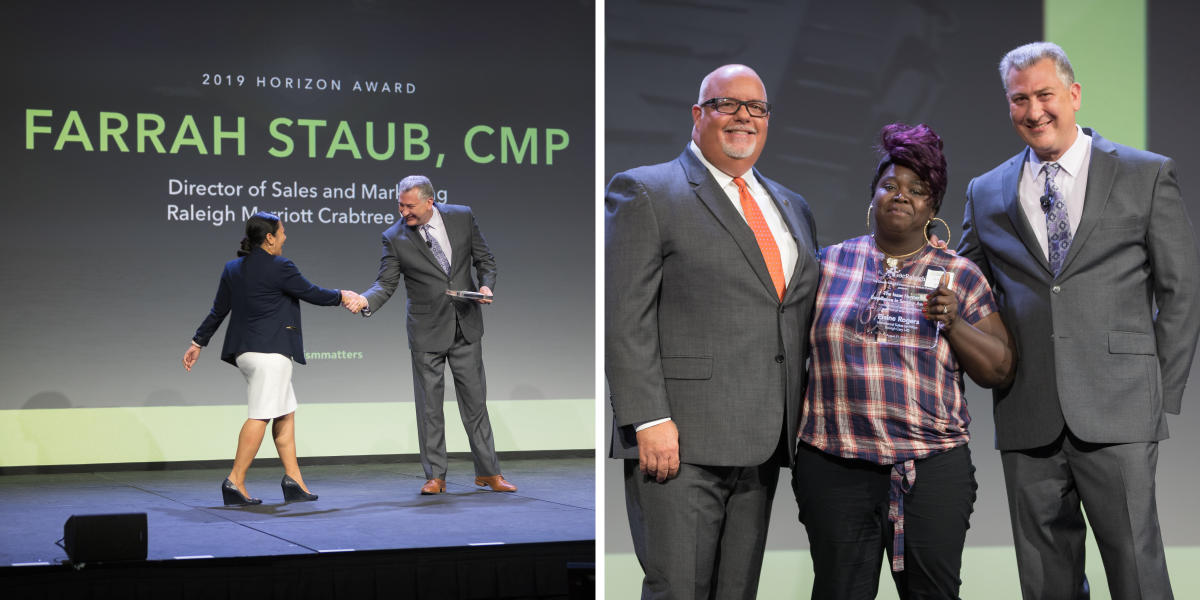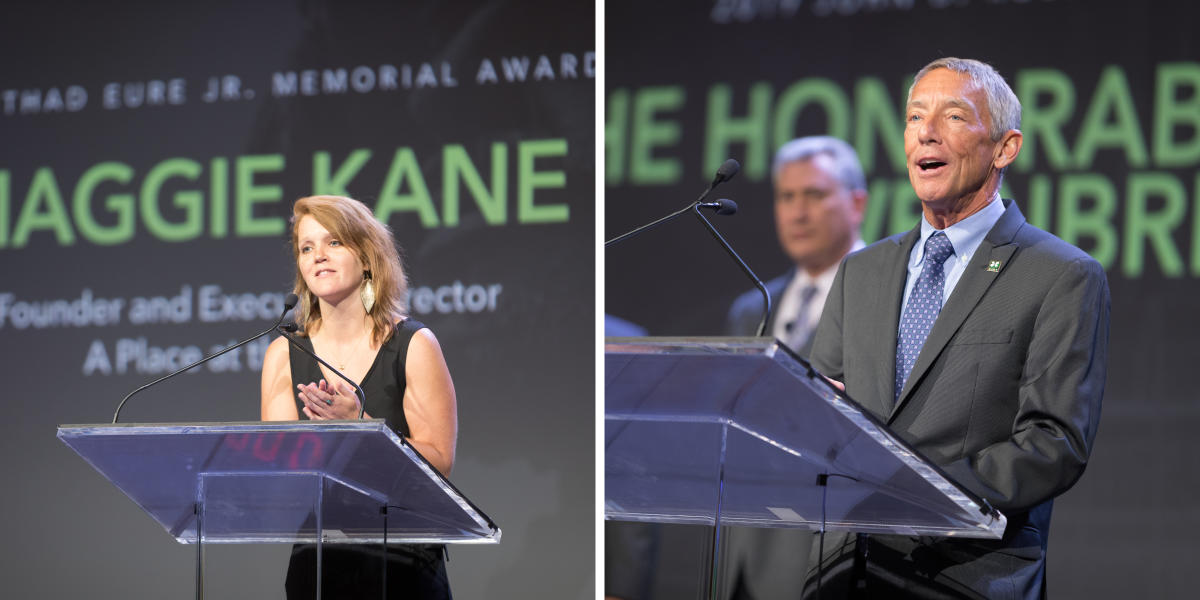 ---
Strategy Session—The morning Strategy Session featured presentations from Duarte B. Morais, Ph.D., co-founder and CEO of People-First Tourism (P1t), Inc., and Gene Brothers, Ph.D., co-founder and chief analytics officer of P1t, Inc.; Jonathan Freeze, CDME, CHIA, GRCVB's director of marketing and communications; and executive vice president Loren J. Gold and Daniel T. Douglas, director of destination development, both of GRCVB.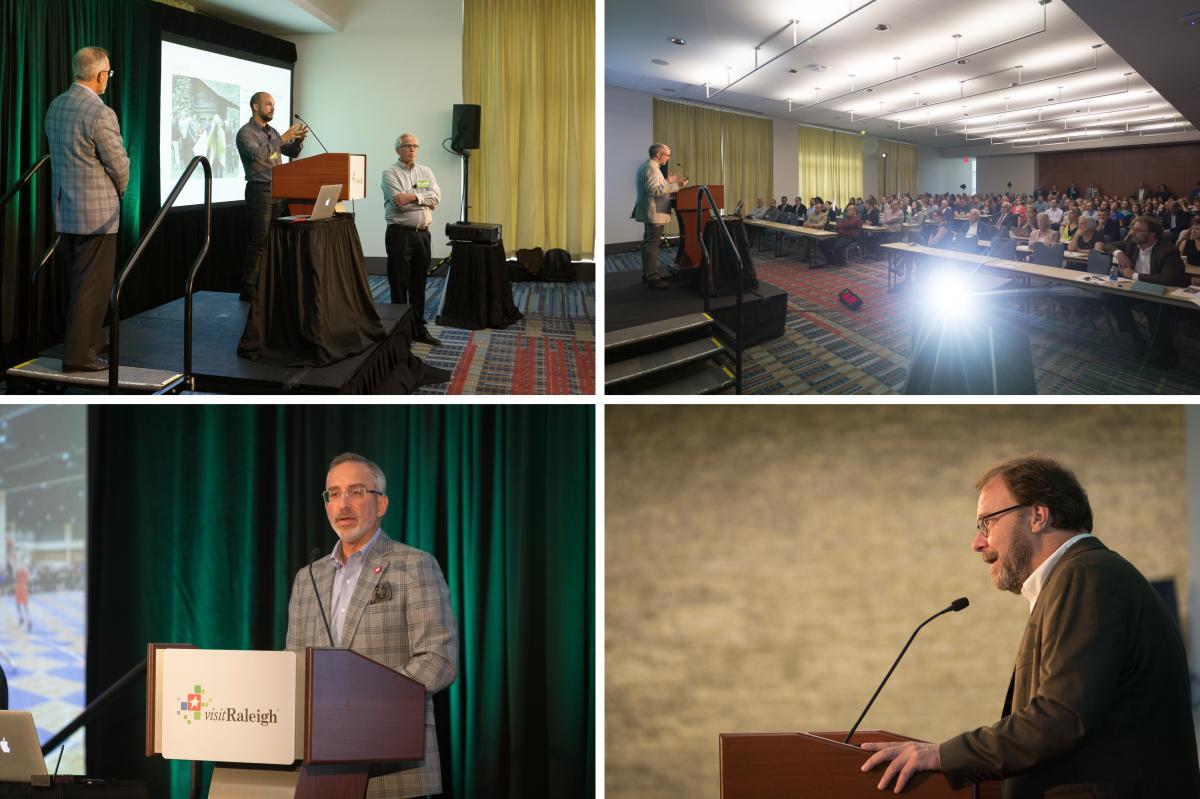 ---
State of Wake County tourism—President and CEO Denny Edwards reported on highlights of the year that just passed, including record-setting tourism numbers and visitor spending in 2018. All four of our area broadcast TV stations interviewed Denny at the event after these numbers were released to the media.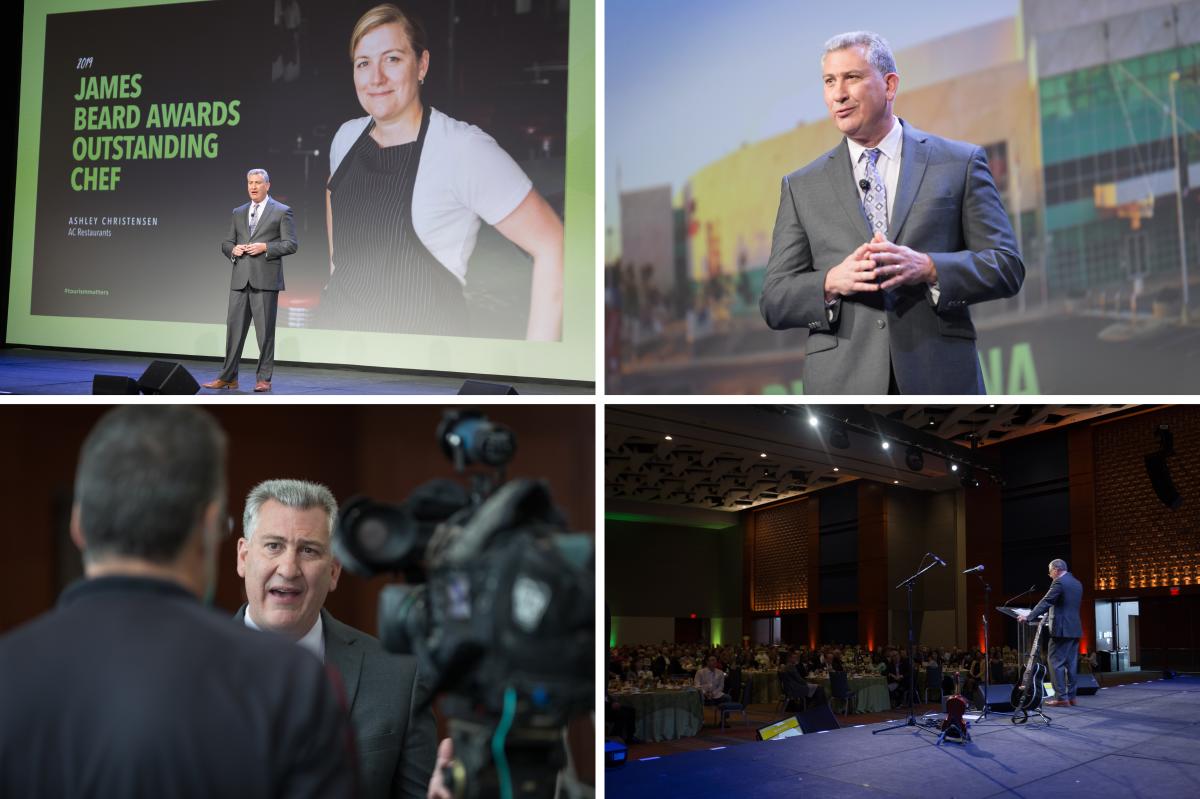 ---
Featured speaker—Guest speaker Don Welsh, president and CEO of Destinations International, shared a global and national view of why tourism matters.
---
Staff—Of course, the GRCVB staff was well-represented as session presenters, at the check-in desks and when greeting guests throughout. We were proud especially of our senior marketing manager Derek Chase Allman, a man of many talents, who kicked off the luncheon with an original song "Days In July."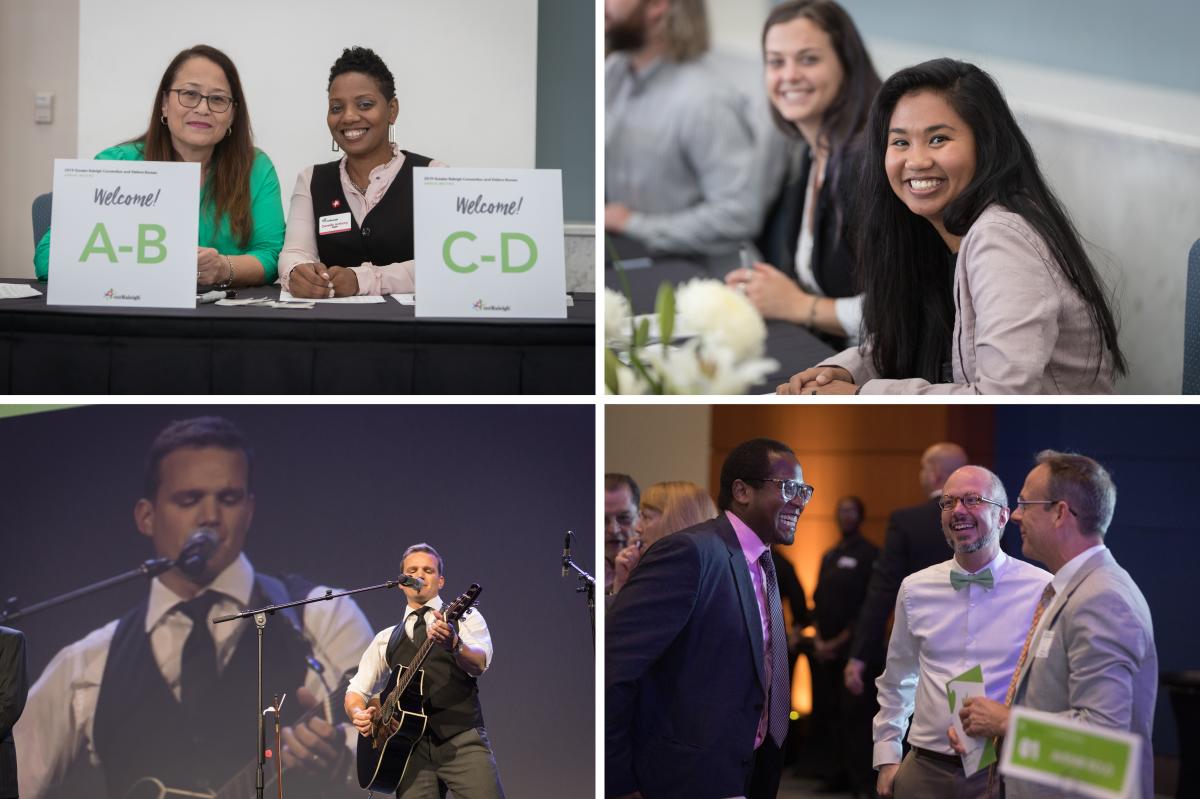 ---
Our guests—And most importantly, you, and especially those who participated in the event as sponsors. We so appreciate your attendance, your support and your investment in the work of the GRCVB and in furthering tourism development for all of Wake County.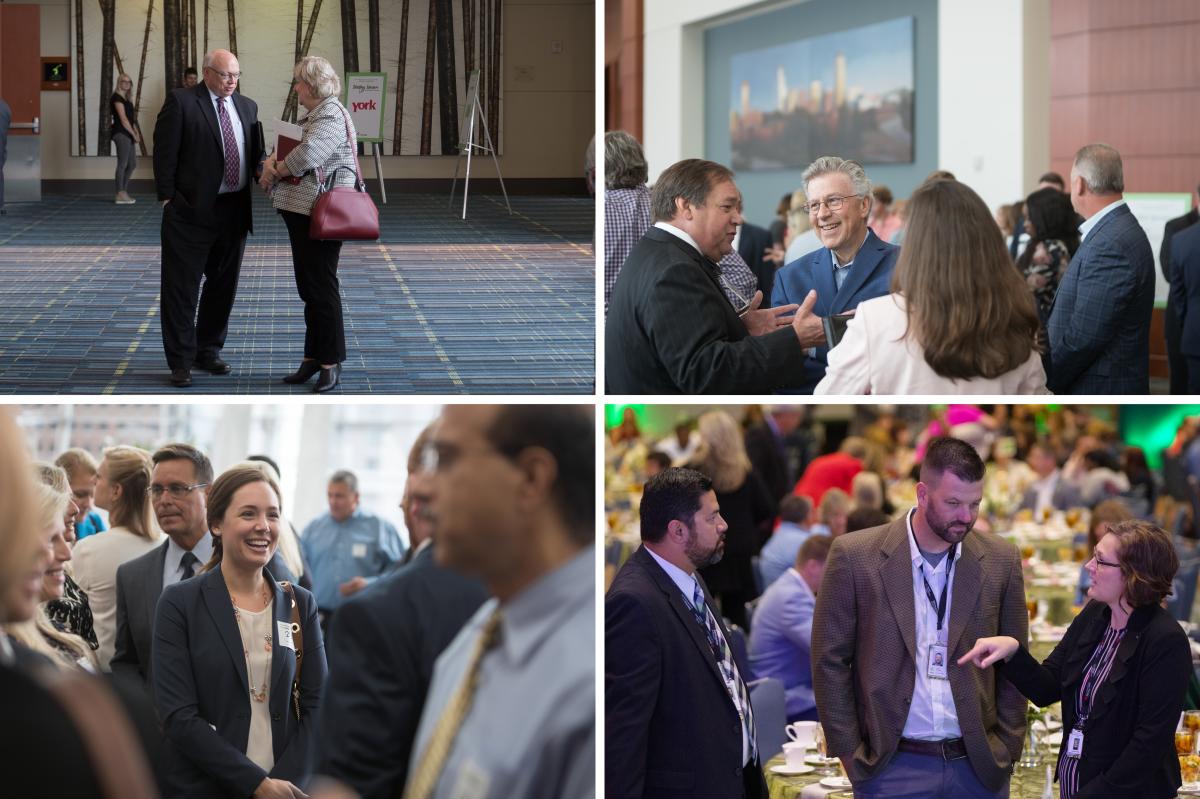 We'll see you next year!
Photos by Jonathan Corbett

Author: visitRaleigh
The Greater Raleigh Convention and Visitors Bureau (GRCVB) is the official and accredited destination marketing organization (DMO) for all of Wake County.
Comments