Three Powerful Exhibits Open or Will Open Soon at State Museums
Friday, October 14, 2022, 2pm by visitRaleigh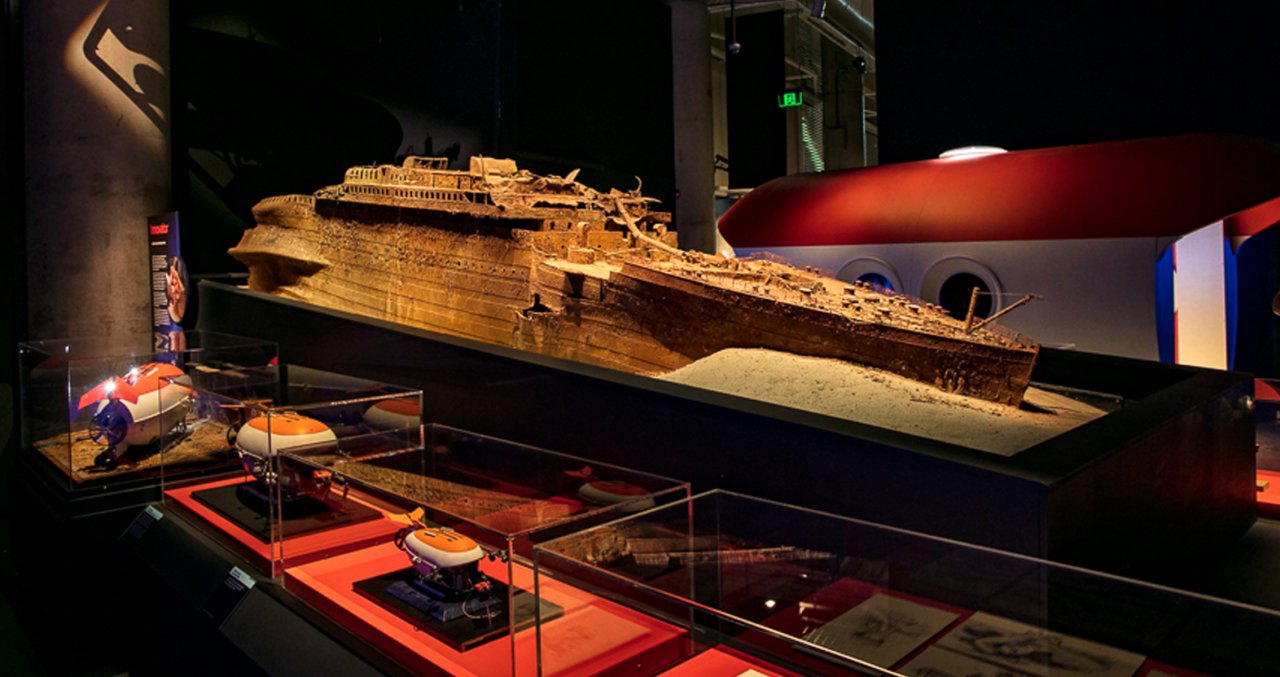 We're always in favor of sharing information and referral resources so that our hospitality business partners can know what to feature with promotions about visiting their own establishments as well as our greater area. That's why we're highlighting three significant and trip-inspiring exhibitions at Raleigh's state museums. 

Please feel free to use these links and online ticket information when you are serving your hotel, restaurant, event or attraction guests with "more things to see and do." All three—new this month—can become important cross-promotional value-adds to day- or overnight trips to Wake County, beyond each museum's individual visitor draw.




N.C. Museum of Art
A Modern Vision: European Masterworks from The Phillips Collection
Currently open through Jan. 22, 2023

This exhibit features more than 50 paintings by iconic artists including Edgar Degas, Vincent van Gogh, Edouard Manet, Claude Monet, Pablo Picasso and Paul Cézanne from the world-renowned Phillips Collection. Opening alongside an historic reinstallation of NCMA's collection after an extensive renovation, "A Modern Vision" showcases extraordinary paintings by titans of impressionism, postimpressionism, expressionism and cubism collected by founder Duncan Phillips.

The Phillips Collection was America's first museum of modern art, opening its doors in Washington, D.C., in 1921 and installing works by different artists together to connect their art across time and place. "A Modern Vision" expresses Phillips's belief that his museum gathered "congenial spirits among artists from different parts of the world and from different periods of time" to demonstrate "that art is a universal language."

Link to visitRaleigh insider blog   |   Link to museum page and ticket information




N.C. Museum of History
The Power of Women in Country Music
Curated by the GRAMMY Museum®
Oct. 28, 2022–Feb. 26, 2023

From international superstars, including Emmylou Harris, Dolly Parton, Rosanne Cash, Shania Twain and Taylor Swift, to contemporary N.C. artists, such as Rhiannon Giddens, Rissi Palmer and Kasey Tyndall, "The Power of Women in Country Music," coming to the N.C. Museum of History in Raleigh from the GRAMMY Museum® in Los Angeles, highlights the past, present and future of country music's greatest female trailblazers. 

"The Power of Women in Country Music" will take visitors on a journey through the history of women in country music, from the early years and post-World War II to the emergence of Nashville as a country music mecca and to female country artists becoming international pop sensations. The exhibit will feature artifacts, such as instruments and costumes and special content from a diverse roster of 70 female country artists.

The exhibit also includes a concert series hosted by N.C. native Jim Lauderdale:
Sat., Oct. 29: Opening Concert Kickoff with Charly Lowry, Caitlin Cary and H.C. McEntire
Sat., Dec. 10: Tift Merritt Sings Country Music
Sat., Jan. 21: An Evening with Rissi Palmer
Link to visitRaleigh.com calendar   |   Link to museum page and ticket information




N.C. Museum of Natural Sciences
James Cameron: Challenging the Deep
Currently open through May 7, 2023

This exhibit traces explorer and filmmaker James Cameron's passion for deep-ocean science, technology and exploration, including his record-breaking dive to the bottom of the ocean in the Deepsea Challenger, the submersible he co-designed and co-engineered.

Experience how Cameron's passion for exploring the ocean shone a light on the least-known place on Earth.
This immersive exhibition takes visitors into a deep-ocean environment using cinema-scale projections, artifacts and specimens from his expeditions.
Explore the deepest ocean and discover the shipwrecks of Titanic and the German battleship Bismarck.
Learn how technologies pioneered by Cameron for underwater recording, lighting, communication and diving are employed in both his filmmaking and exploration.
You'll also see original film props and costumes from "The Abyss" and "Titanic," including the iconic Heart of the Ocean diamond.
Link to visitRaleigh insider blog   |  Link to museum page and ticket information
.......
Photo credits:
A Modern Vision photo: Vincent van Gogh, The Road Menders, 1889, oil on canvas, 29 x 36 1/2 in., The Phillips Collection, Washington, D.C., Acquired 1949
The Power of Women in Country Music photos: Courtesy of the GRAMMY Museum®/Rebecca Sapp
Challenging the Deep photos by Andrew Frolows. Courtesy of the Australian National Maritime Museum.​

Author: visitRaleigh
The Greater Raleigh Convention and Visitors Bureau (GRCVB) is the official and accredited destination marketing organization (DMO) for all of Wake County.
Comments