14 Fun Date Ideas in Raleigh, N.C.
Monday, January 29, 2018, 10am by Tabletop Media Group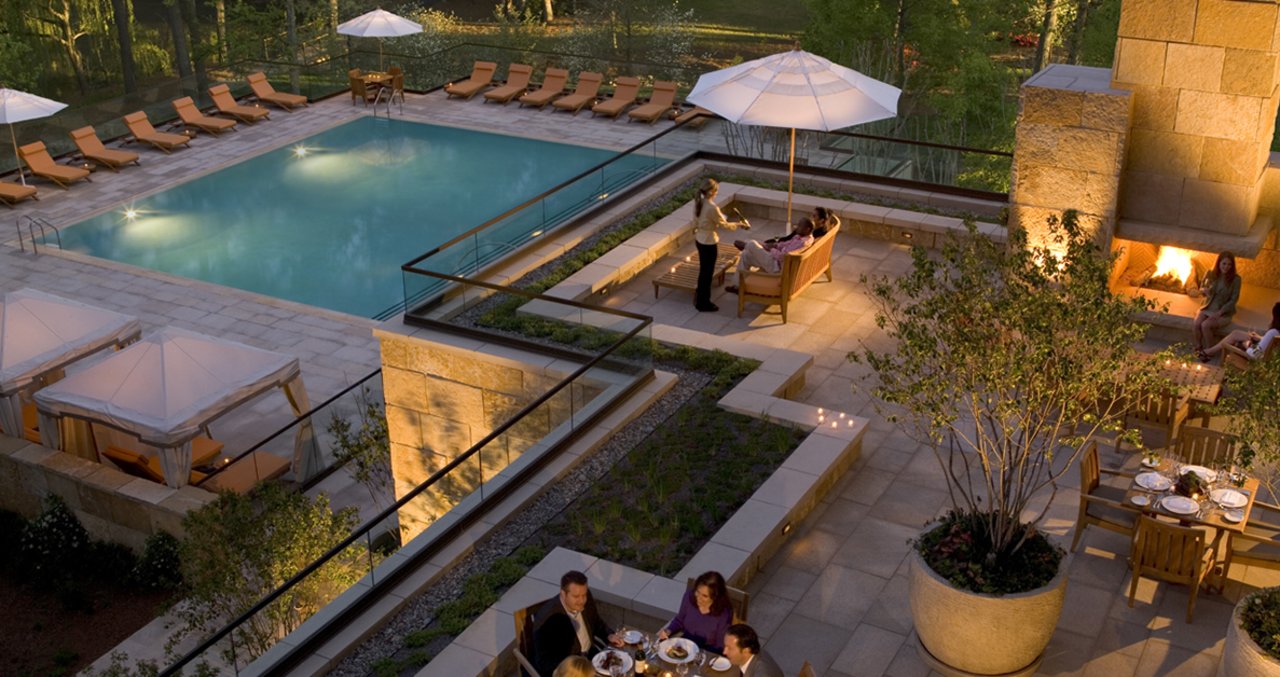 Valentine's Day will be here before you know it! Start planning a memorable and romantic date for your someone special, or simply celebrate with your closest friends. We've curated a list of 14 date ideas in the Raleigh area.
 
For the outdoor enthusiast
Stroll hand-in-hand through stunning nature trails or walk along 22 miles of hiking trails meandering through William B. Umstead State Park. And to add to the experience (and for great photo opps!), seek out the incredible chainsaw art. A fallen red oak tree—approximately 25 feet long and several feet high—was transformed by incredibly talented artists in mid-Nov., and has become a favorite stop for locals.
After a romantic walk, head to passionate mind Sumit Vohra's Lonerider Brewing Company to rest and sip on popular beer picks like Shotgun Betty hefeweizen or Sweet Josie Brown. If you entered Umstead State Park via the Crabtree Creek entrance and parked at the Sycamore Parking location, you'll be just minutes away from Lonerider (see directions from that park entrance to the brewery)!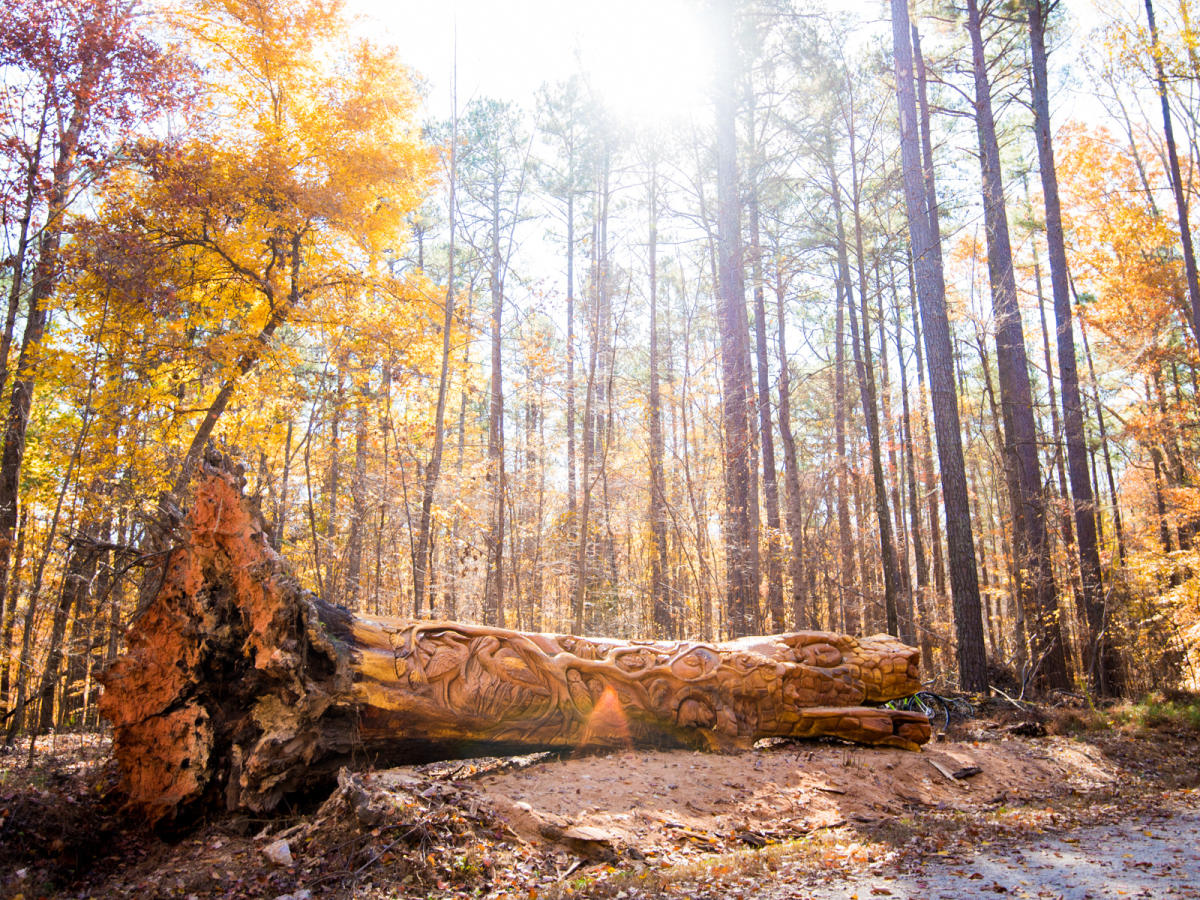 Drinks at rooftop, hidden and underground bars
Seek out some of these bars with your someone special. These bars, all with unique features and their own character, are some of the most popular, most loved-by-locals and sometimes most hidden-from-visitors places to grab a drink.
On the list: The recently-opened Level7 at AC Hotel Raleigh North Hills, 10th & Terrace at downtown Raleigh's new Residence Inn Raleigh Downtown hotel, The Green Light (tucked away behind a secret bookshelf in a local-favorite bar in downtown Raleigh), passionate mind Niall Hanley's recently-opened Watts & Ward and more!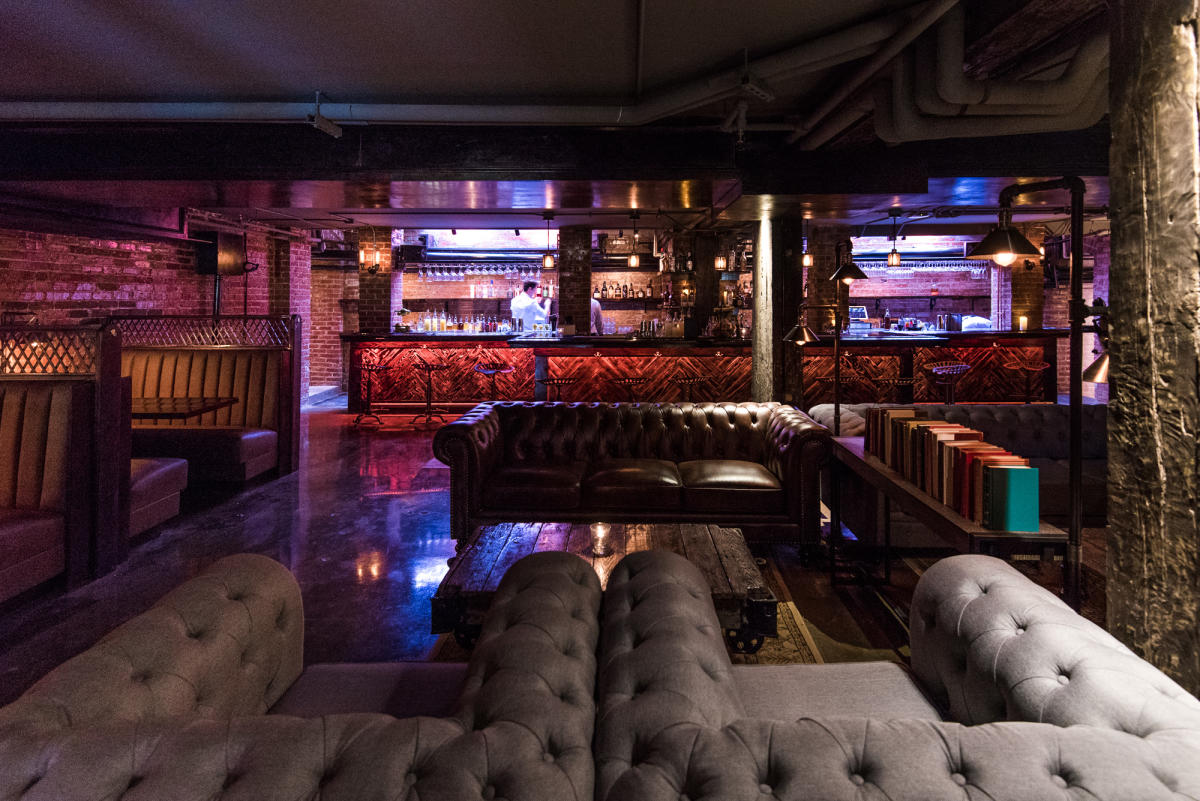 Classy Capitol date
For a sophisticated date night, get all dressed up for dinner at Second Empire Restaurant & Tavern, combining an atmosphere of classical history and elegance with a selection of cuisine that's as exquisitely unique as it is delicious. This white tablecloth dining experience will be a night to remember. After enjoying a delicious meal, take a stroll around the North Carolina State Capitol grounds and admire the city lights in downtown Raleigh.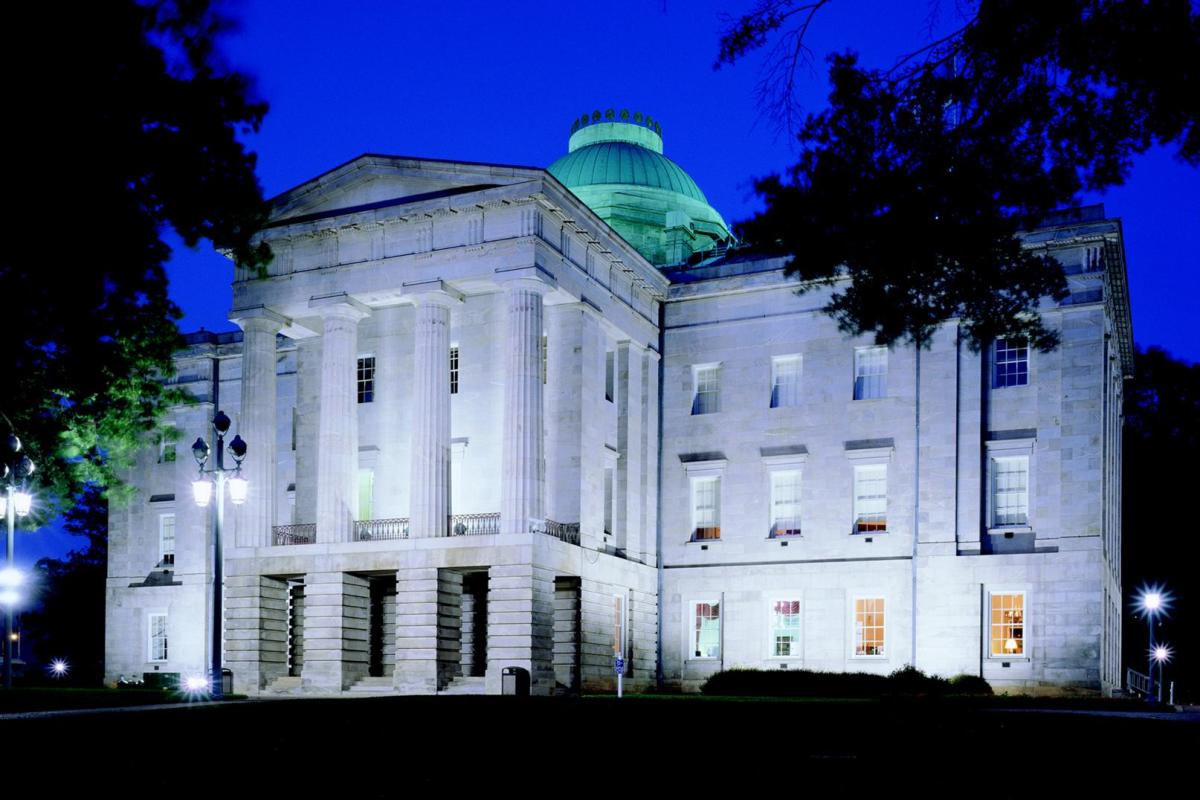 An artful date
More than a dozen galleries at the North Carolina Museum of Art are sure to spark deep conversation with your date. Originally starting with 139 works from Europe and America, the museum has grown to include African, Egyptian and Jewish works of art while also expanding European and ancient American holdings.
Explore the galleries, and afterwards, split one of the many delicious desserts like the chocolate hazelnut affogato or the warm pear blondie at the museum's restaurant, Iris.
Then, head outdoors to the 164-acre Ann and Jim Goodnight Museum Park featuring monumental public art installations. Escape to the Cloud Chamber for the Trees and Sky installment on your walk and steal a kiss!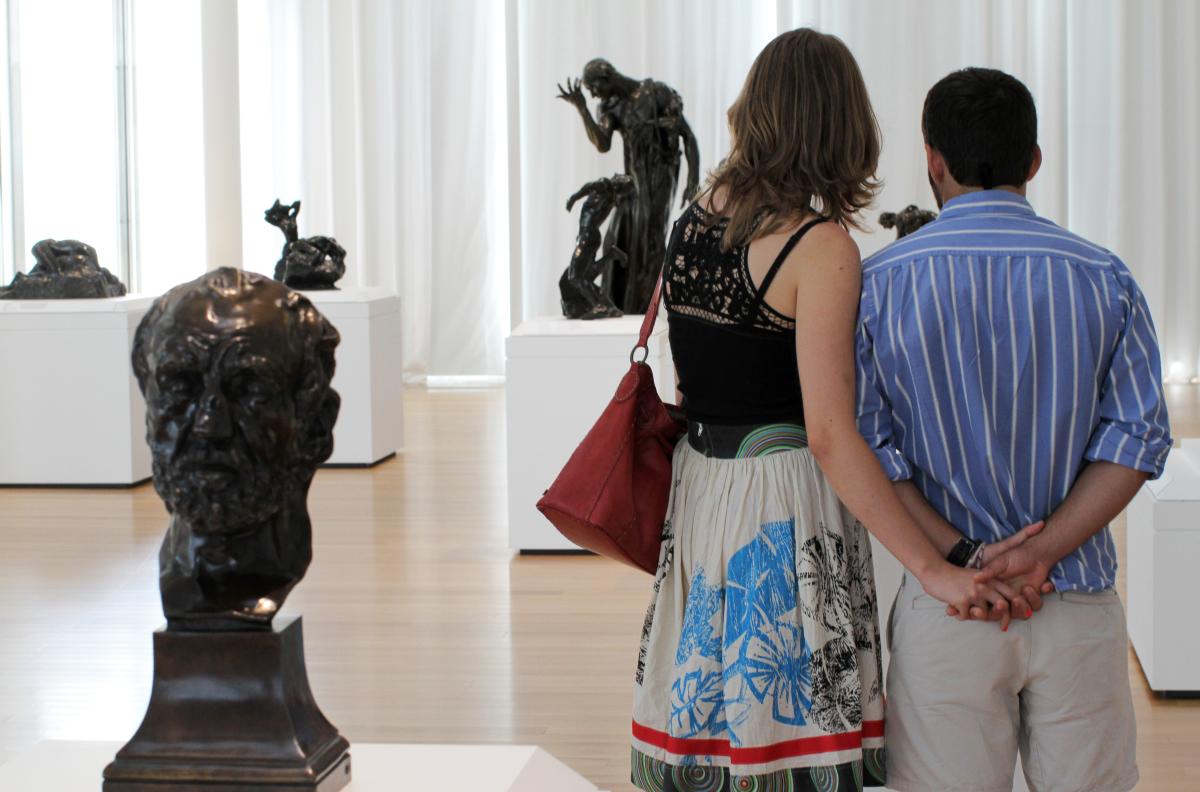 Romance at one of the world's best hotels and restaurants
Located on 12 acres of lush gardens next to a three-acre lake, take your date to experience luxury at The Umstead Hotel and Spa in Cary, named a top 50 hotel in the world by Condé Nast Traveler (pictured in header). Opt in for a couples massage and simply enjoy a glass of wine overlooking the lake before heading to dinner at the hotel's restaurant, Herons. One of only 60 Forbes Travel Guide Five-Star restaurants in the world, Herons is the signature restaurant of The Umstead featuring delectable menu items using ingredients like herbs and produce grown on their farm just a few miles down the road.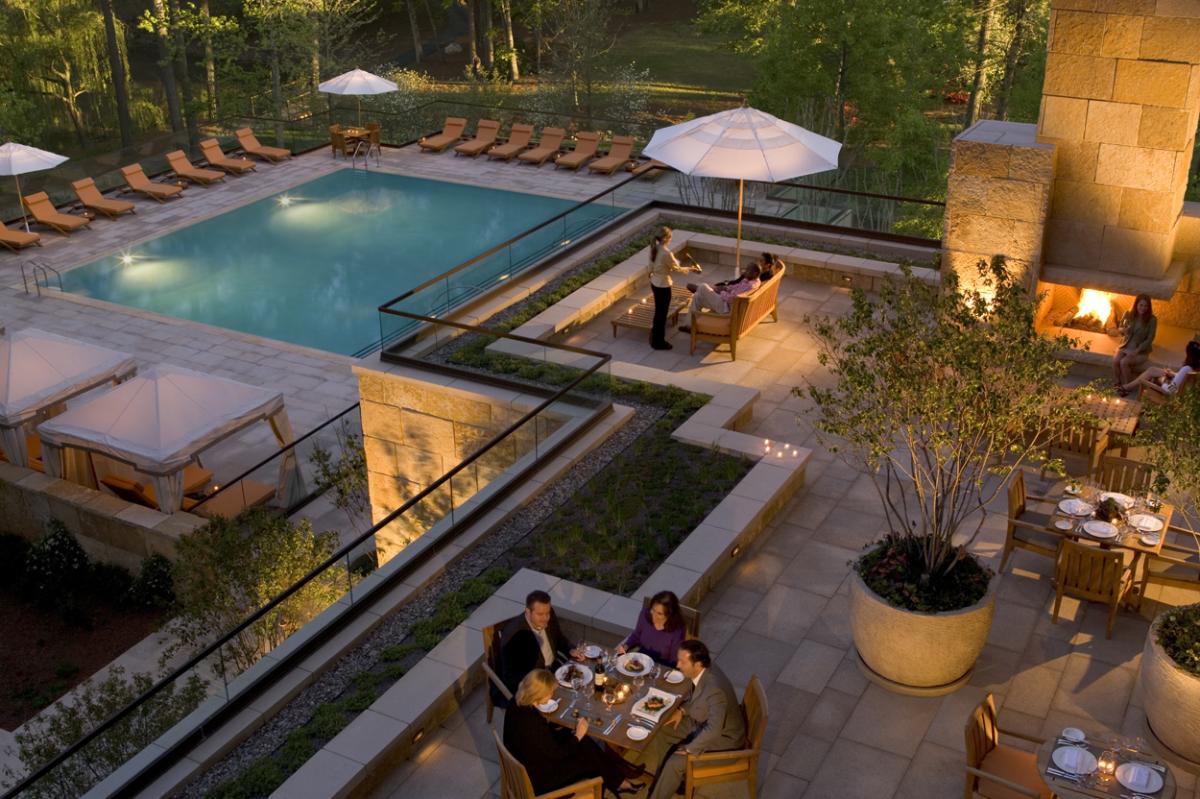 Delicious downtown dining
Dine at one of the nationally-acclaimed restaurants in downtown Raleigh, including Bida Manda, Brewery Bhavana (one of the top new restaurants in the country!), chef Ashley Christensen's restaurants, passionate mind Cheetie Kumar's Garland or five-time James Beard Award semifinalist Scott Crawford's Crawford and Son. Then, head underground to Watts & Ward to cozy up with your someone special to enjoy handcrafted cocktails. Watts & Ward offers a dimly-lit, romantic setting perfect for after-dinner libations.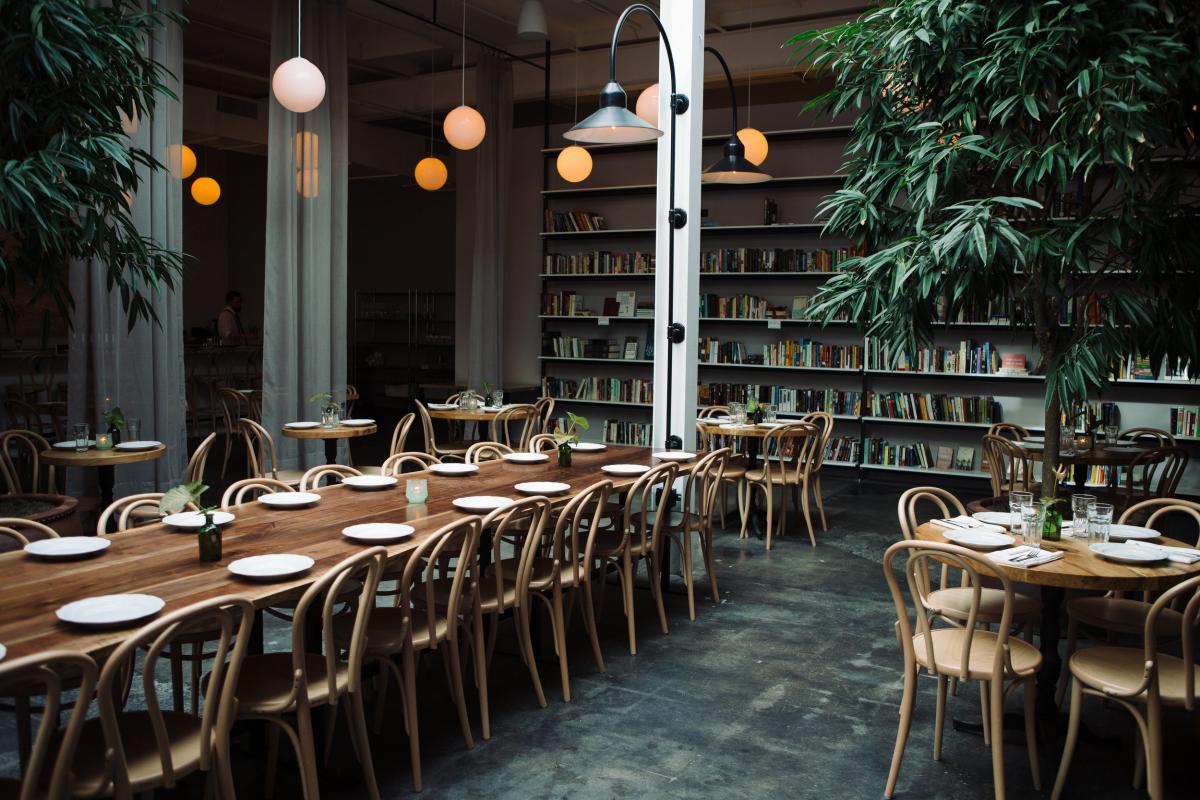 A night of performing arts
Dress your best and make an evening out of the performing arts at downtown Raleigh's Duke Energy Center for the Performing Arts. Catch shows in Feb. including Carolina Ballet's production of Romeo and Juliet (2/1-18) or My Fair Lady (2/16-17), presented by North Carolina Symphony, part of their Pops Series. Afterwards, take a quick walk to The Haymaker for drinks at a speakeasy-style cocktail bar.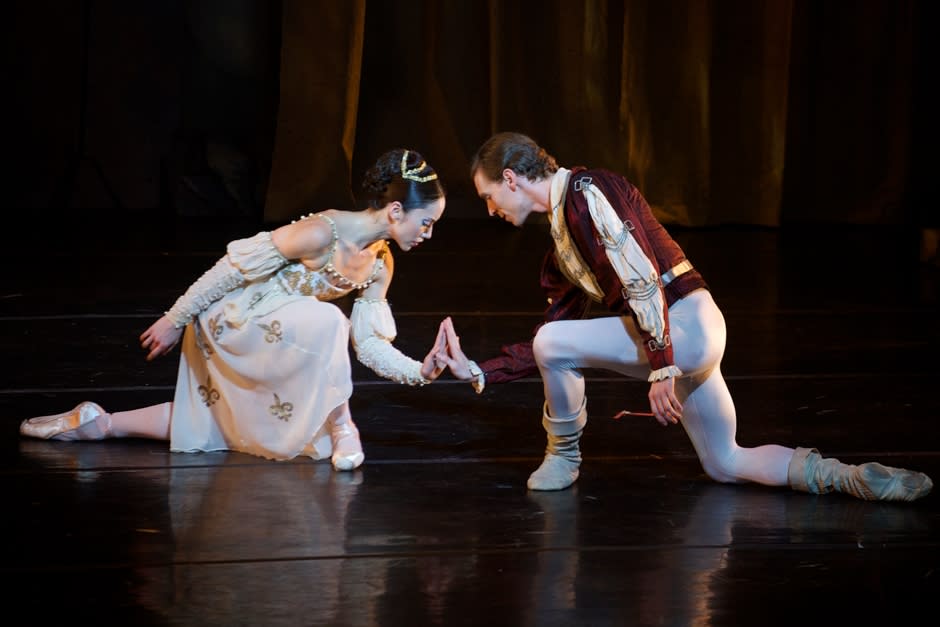 An afternoon at downtown state museums
Take your special someone on a walk through 14,000 years of N.C. history at the North Carolina Museum of History. Step back in time as you visit a few highlights like the re-created 1920s drugstore, a reproduction 1903 Wright Flyer from the Wright Brothers and the North Carolina Sports Hall of Fame.
Continue on to the North Carolina Museum of Natural Sciences. This museum is the Southeast's largest natural history museum, complete with its Nature Exploration Center and Nature Research Center. Admire four floors of exhibits and live animals, and make sure to view the world's most complete Acrocanthosaurus dinosaur, the "Terror of the South." Afterwards, stop in at the gift shop and then enjoy a beer and bite to eat at the Daily Planet Cafe.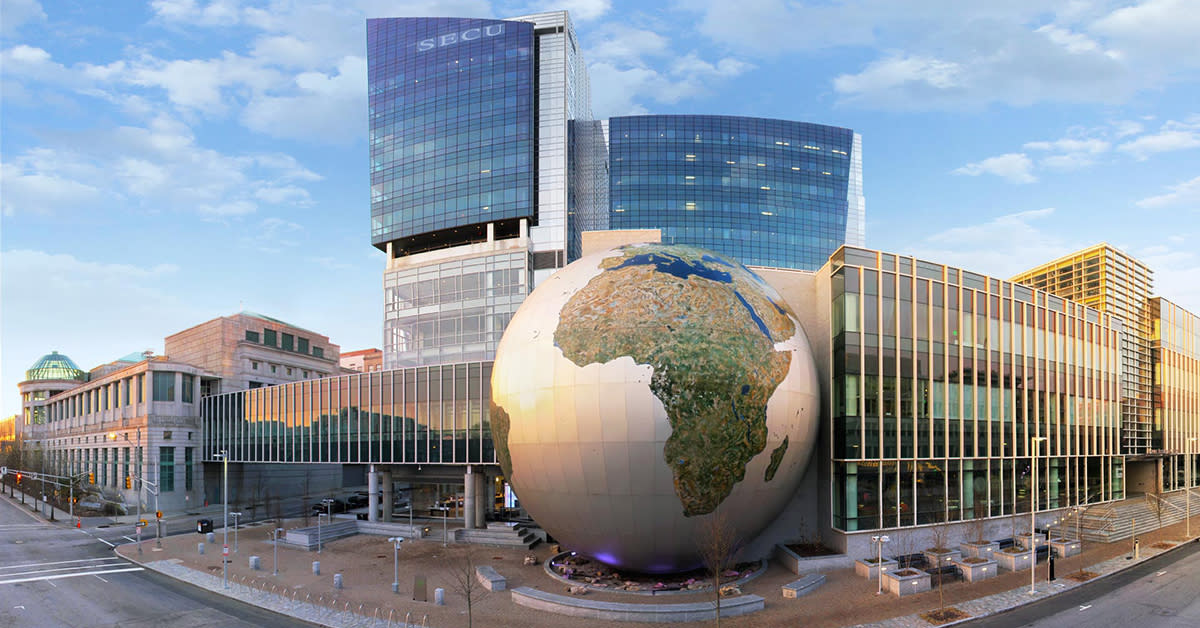 Town main street date
Stroll through one of the Raleigh area's town main streets for a fun date night—highlights include main streets of Apex, Cary, Fuquay-Varina and Wake Forest (see our guide to shopping, drinking and dining on those, here).
Plan to visit Academy St. and Chatham St. in downtown Cary. Swing by Bond Brothers Beer Company to sample some of the 14 beers on tap, then split a pie at Pizzeria Faulisi, just steps away. End your evening by catching a movie at The Cary Theater, complete with popcorn and a soda (plus coffee drinks from BREW, if you need a pick-me-up). There's even more to do on your date on our Things to Do in Downtown Cary article, including delicious food at Cary's boutique hotel restaurant, Verandah, and strolls through Downtown Park!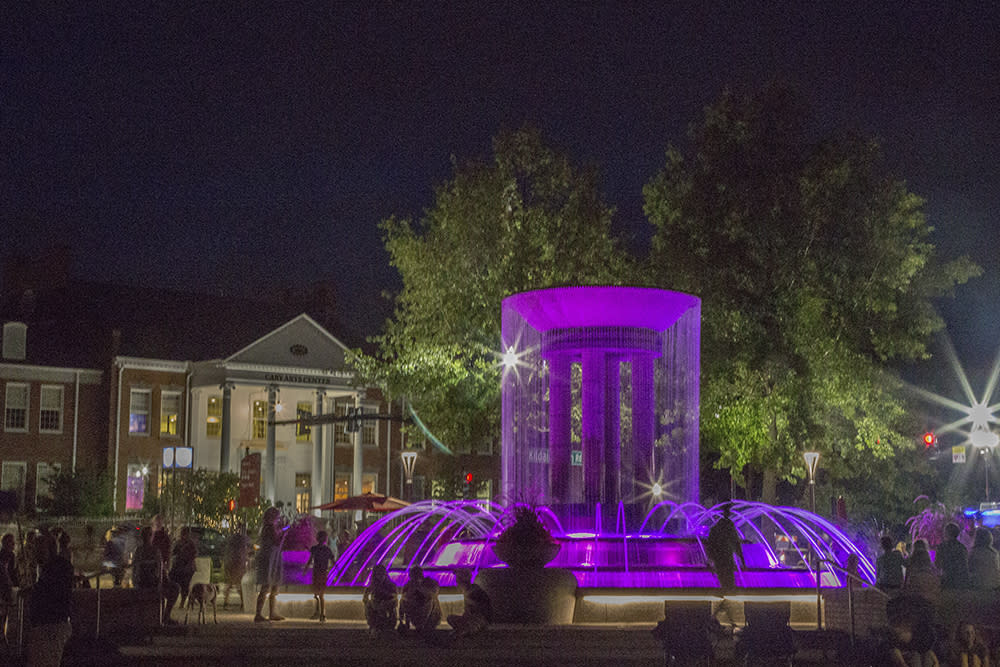 Warehouse District date
Characterized by six blocks of iconic, red-brick, former-industrial buildings, the Warehouse District in downtown Raleigh is a growing concentration of galleries, studios, restaurants, nightlife and more, making it a perfect place for multiple fun things to do on one date. Work in a meal at chef Ashley Christensen's Poole's Diner, the legendary barbecue spot The Pit, farm-to-table contemporary Mexican cuisine at Jose and Sons or vegetarian fare at Fiction Kitchen.
Some great spots for date activities include a tour and chocolate tasting at Videri Chocolate Factory and fun games and delicious beer at Boxcar Bar + Arcade—compete for bragging rights with a round of ski ball! And CAM Raleigh is a great place to start conversation with ever-changing art experiences. Thirsty? Grab a beer at Crank Arm Brewing. See our guide to the district here.
Climb at Triangle Rock Club
Bring your date to climb at the Triangle Rock Club location in North Raleigh, which features more than 40 lanes of lead and top rope climbing, 7,000 square feet of world-class bouldering terrain, a free-standing 30-foot-tall climbing wall with top rope and lead climbing terrain plus more. In total, you'll find more than 13,000 square feet of state-of-the-art Eldorado Climbing Walls. Work together to figure out how to get to the top of walls—great relationship-building activity!
After breaking a sweat, dinner at Lynnwood Grill is right around the corner and is a must (get directions from Triangle Rock Club to the grill). Start your meal with a house-brewed beer and follow it up with a specialty pizza like the Supreme, with mushrooms, green peppers, onions, black olives and pepperoni. Lynnwood Grill's sauces, dough and toppings are prepared fresh daily.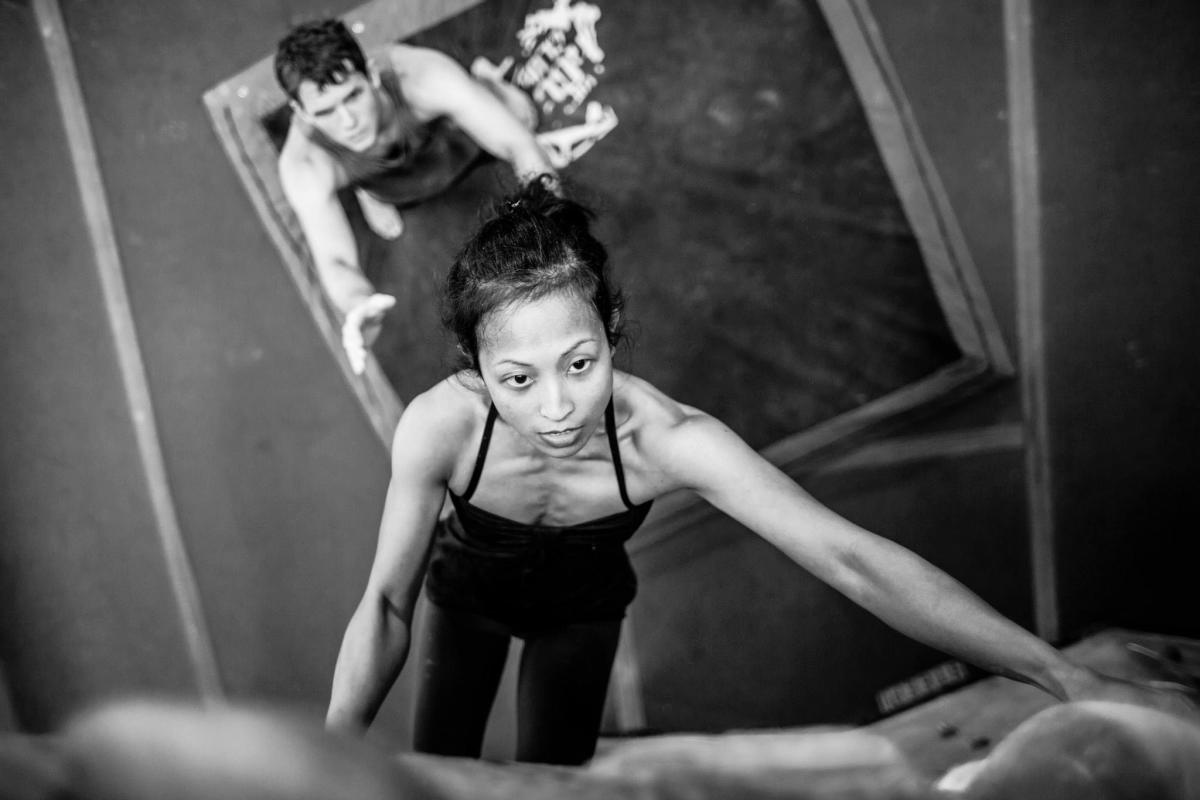 Dinner and an IMAX movie
Dinner and a movie is always a good idea. And in downtown Raleigh, you can take the movie to the next level with the Wells Fargo IMAX Theatre at Marbles, boasting N.C.'s only 3D-capable giant screen. From inspiring educational documentary films to Hollywood's biggest feature films, the theater makes you feel as if you are in the movie.
Planning a dinner? Some of the best downtown dining mentioned above is just steps away from the theater, including Brewery Bhavana and Bida Manda in the Moore Square district. A lot of the rootfop, underground and hidden bars (mentioned in the article linked above) are also right across the street or around the corner as well.
 
Live music and dinner
With the most live music in N.C., the Raleigh area's live music calendar is packed! Check out the calendar to find a show to plan a date around.
Plan a date over a great meal and a show at one of the area's live-music restaurants. Highlights include Irregardless Cafe (a staple in the dining and live music scene since 1975 and offering shows weekdays and weekends), downtown Irish pub Hibernian Restaurant & Pub, 42nd St. Oyster Bar & Seafood Grill, The Point at Glenwood, Aviator Brewing Tap House in Fuquay-Varina (you can order food from the brewery's SmokeHouse across the street) and Doherty's Irish Pub & Restaurant (Cary and Apex locations).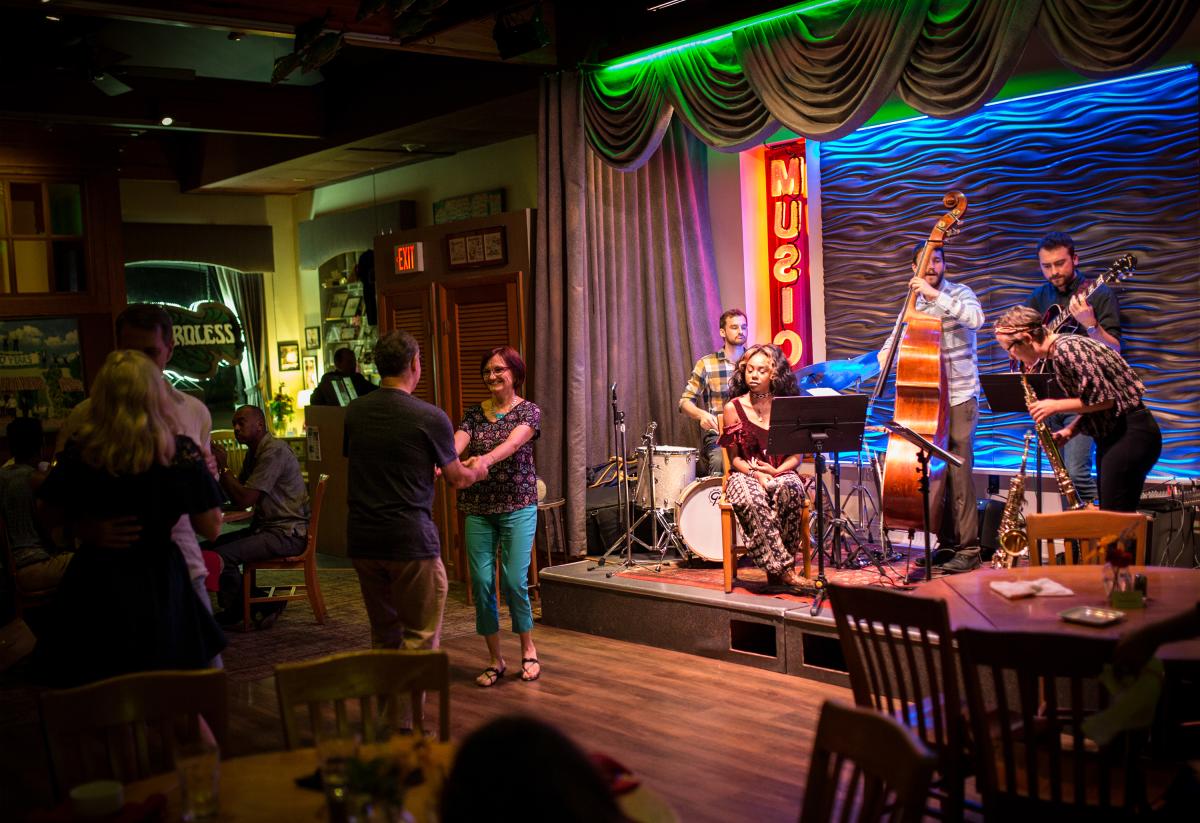 Cook up the fun
Get a little messy in the kitchen with your someone special this Valentine's Day. For your foodie, gift a cooking class at Whisk. There are a variety of classes to choose from like those featuring the perfect Valentine's brunch to a European feast featuring recipes from three different countries.
 
Looking to stay overnight in the Raleigh area? Check out these special romance hotel deals!

Romeo and Juliet photo, Carolina Ballet; downtown Cary photo, Brian Magee Photography
Comments