Open in Raleigh, N.C.: 200 Restaurants with Dine-In, Patio and Takeout Service
Friday, June 26, 2020, 4pm by visitRaleigh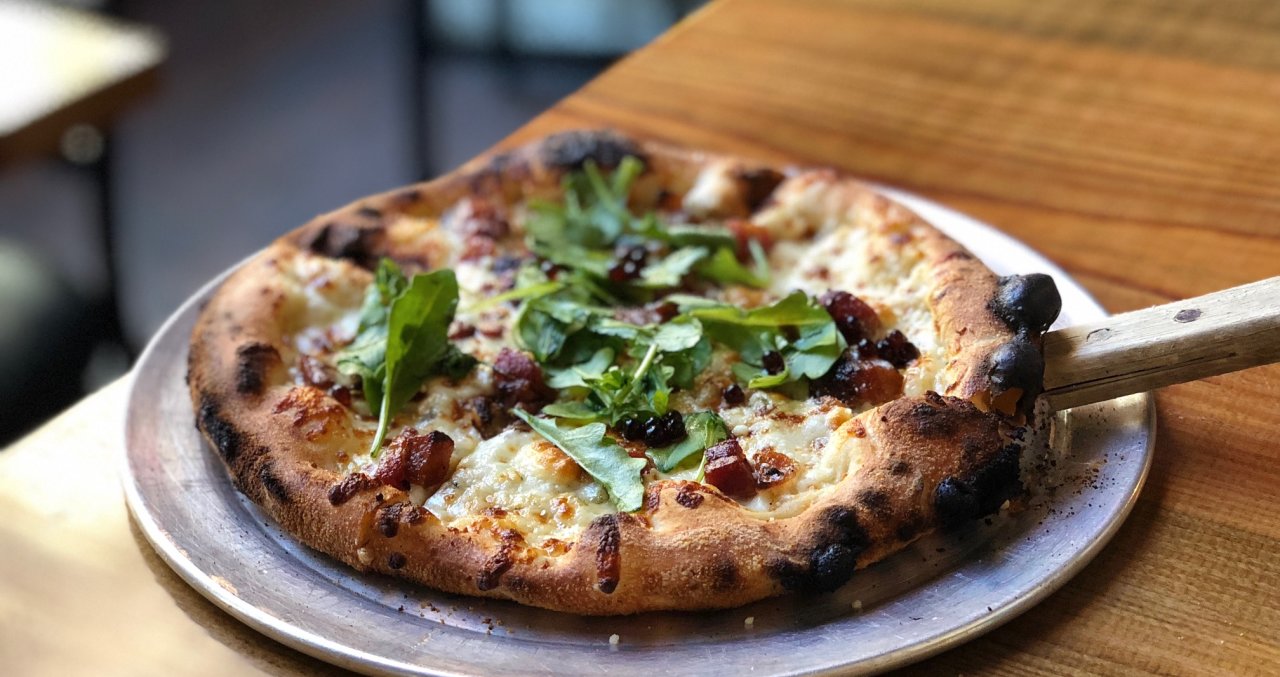 Last updated Aug. 28, 2020
Restaurants in the Raleigh area—and across the state—are currently operating with some limitations, most notably that dine-in seating capacity is allowed at just 50% of maximum. This will continue until at least Sept. 11 while the state is under Phase 2 of Governor Roy Cooper's "Safer-at-Home" order (see what else is currently allowed under Phase 2 here).
Many local restaurants in the City of Oaks and beyond have been certified under the Count On Me NC program, a public health initiative that specifically trains businesses to help keep everyone—both employees and guests—safe from COVID-19.
Below are updated lists of restaurants that are open for either dine-in or takeout service, with special note of which restaurants have been Count On Me NC certified. Please note that these openings are subject to change, and it's important to verify with a restaurant before finalizing plans. Due to limited seating capacity, reservations are recommended for most establishments that are offering dine-in service. 
Note: We ask that you please dine responsibly—wear a mask when not seated at your table, wash your hands, wait six feet apart from others and don't forget kindness. If you're traveling to Raleigh, N.C., you may want to check out this list of Count On Me NC-certified hotels.
 
Restaurants open with dine-in and/or patio service
Culver's (locations in Apex and Wake Forest)
Saint Jacques French Cuisine
Sassool (locations in Cary and Raleigh)
The Original Flying Burrito
Restaurants open for takeout and/or delivery service
Happy + Hale (locations in downtown Raleigh and North Hills)
Night Kitchen Bakehouse & Cafe
Stellino's Italiano, Morrisville
Two Roosters (locations in downtown Raleigh and North Raleigh)
Open breweries in the Raleigh area
Brewery taprooms are allowed to open under Phase 2 of N.C.'s reopening plan. The taprooms below are open with social distancing restrictions. 
Jordan Lake Brewing Company, Cary
Naughty Penguin Hard Cider, Morrisville
---
Planning a trip? Whether driving or flying, exploring the outdoors or tasting the area's best food and drinks, we look forward to soon welcoming you to Raleigh, N.C. From transportation to lodging, dining and attractions, your health and safety are top priority for the hospitality industry. No matter how you travel, or what you do, you can travel confidently. Click here for the latest updates on COVID-19 and openings in the Raleigh area.

Comments