Things to Do in Raleigh, N.C.: March 2023
Thursday, February 23, 2023, 3pm by visitRaleigh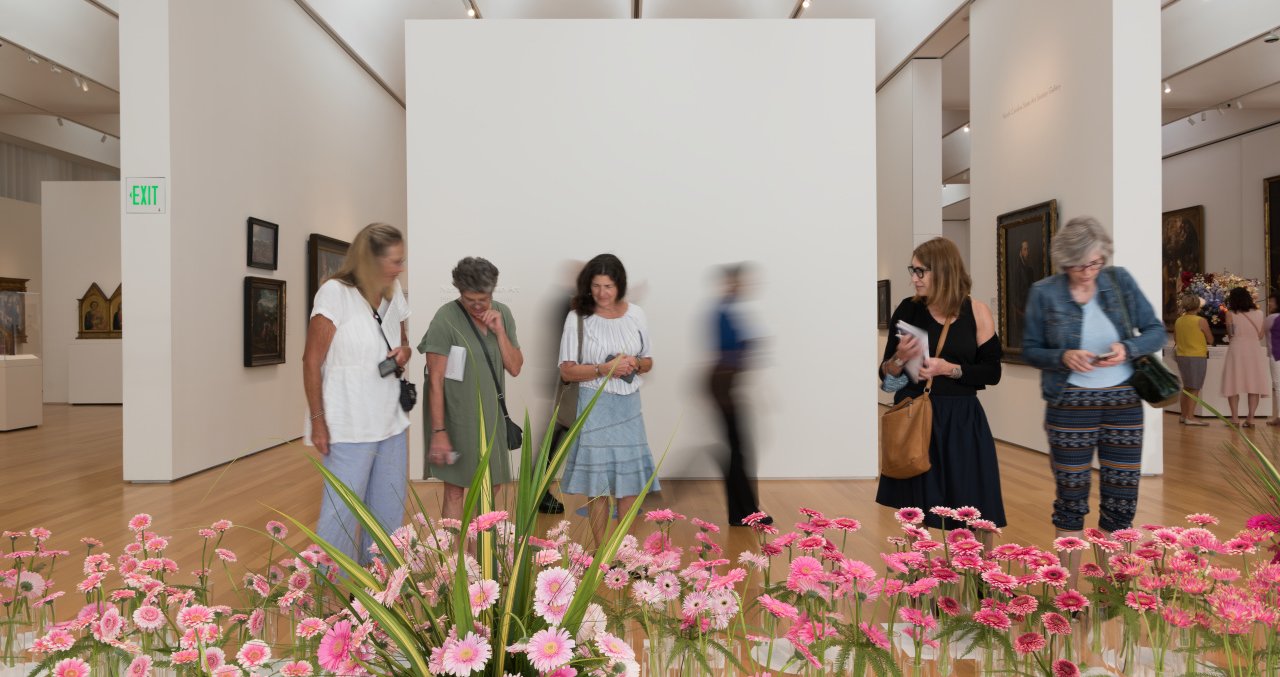 Every two weeks, we send out a newsletter that includes the best of the best upcoming events. If you sign up for our E-magazine, you'll get those, plus all the best new content (the scoop on the best upcoming restaurants in Raleigh, for example, or a list of some of the area's best hidden gems).
---
Comedy nights, beer celebrations, performing arts events, blooming flowers and more—hello, March! We're jumping feet first into warmer weather and the return of spring in the Raleigh area—here's exactly how we plan to do it!
Note: Martin Marietta Center for the Performing Arts is the new name of the former Duke Energy Center for the Performing Arts in downtown Raleigh. The name change went into effect on March 2, 2023. 
March 1
Join Raleigh Astronomy Club (RAC) for views of the starry skies from the rooftop of The Willard, with the moon and Mars on display (and possibly a special conjunction of Venus and Jupiter).
RAC will have telescopes and hobby astronomers on hand to guide your stargazing and answer questions, and The Willard will offer celestial-inspired cocktail specials for you to enjoy while you get cozy around the dual-sided fireplace and rooftop heaters. This event is free!
March 3-5
One of America's most spectacular gardens—a hidden gem for locals and a sanctuary to plant lovers around the world—is open to the public just eight weekends per year in Raleigh, N.C. Located 12 miles south of downtown Raleigh, Juniper Level Botanic Garden is a 28-acre campus showcasing more than 27,000 different kinds of native perennials, exotic plants, rare delights and unusual specimens of trees and shrubs not found many (or any) other places on earth. This "Eden of rare plants" draws gardeners, researchers and fans of beautiful plants from across the globe each year.
A huge (HUGE!) month of action is ahead for the NHL's Carolina Hurricanes on the ice at PNC Arena. They'll play eight homes in March in an attempt to secure a top seed in the Eastern Conference for the Stanley Cup Playoffs. The biggest—and loudest—crowds of the year are expected to show up big at these games:
Through April 9 (mostly open Thurs.-Sun. evenings)
Now open at Raleigh's Pullen Park, LuminoCity Festival brings 10 acres of magically lit displays—making up 20 distinct scenes—that loop around Lake Howell, lighting up the historic Gustave A. Dentzel Carousel and offering children the chance to take a ride in a dinosaur world. This is a ticketed event.
Founded in 1932, the North Carolina Symphony puts on an incredible 175 concerts and events per year across the state. They'll take center stage at the Martin Marietta Center for the Performing Arts in downtown Raleigh several times this month.
March 4
Cheers to 10 years of craft beer! Raleigh Brewing Company, which became the first woman-owned brewery in the state upon opening its doors in 2013, is set to host massive birthday celebration—thousands of attendees are expected over the course of the day, with exclusive beer releases, non-stop live music, outdoor beer tents, swag giveaways, plenty of food trucks and more. Our advice: show up early!
March 5
This one-day shopping event at Transfer Co. Food Hall in downtown Raleigh will feature over 25 unique vintage clothing vendors, pop-a-shot challenges, an interactive photo booth, live art and video games (along with the food hall's awesome vendors, of course!).
March 5
A jam-packed day of wrestling at James T. Valvano Arena at William Neal Reynolds Coliseum as the North Carolina State University Wolfpack squad aims to secure their fifth straight ACC Wrestling Championship.
March 9-26
With just three acts remaining in their 25th anniversary season, Carolina Ballet will perform a four-ballet program in March, including the world premiere of artistic director Zalman Raffael's Mozart: Symphony No. 40, as well as a piece from resident choreographer Amy Hall Garner.
March 11
In celebration of the great St. Patrick as well as Irish and Celtic traditions and culture, a parade of dancers, bagpipes, musicians and more march through downtown Raleigh.
March 15-19
One of the can't-miss events of the year at the North Carolina Museum of Art, Art in Bloom is a five-day festival of art and flowers. Nearly 40 floral interpretations inspired by the museum's galleries, some more than 10 feet tall, are created on-site by world-class designers and showcased throughout the museum's West Building. The ticketed event invites participants to attend presentations and workshops, dine at the new NCMA Café and shop for one-of-a-kind gifts.
A new way to travel—discover a curated collection of tours, hands-on workshops and experiences led by local experts in the Raleigh area (the March calendar is filled with new events!).
March 17-18
The ultimate quilt fanatic gathering at the North Carolina State Fairgrounds, this show allows attendees to view gorgeous, handcrafted pieces—from miniature to traditional to modern and beyond! A silent auction, a gift boutique and a chance to get hands-on with sewing machines will also be available. 
March 17-April 1
Directed by Kathleen Rudolph and based on the popular book series by Jane O'Connor, this musical features Fancy Nancy and her friends performing in their very first stage show. But when Nancy loses out on the coveted role of the mermaid, she's faced with figuring out how to bring fancy flair to her new role—a dull, dreary tree. 
March 18
The Raleigh St. Pat's Pub Crawl returns for its 17th year as a Raleigh springtime tradition. It's a wild, St. Pat's-themed, day-into-night pub crawl (with leprechaun flair). As part of your paid registration, crawlers receive an Official St. Pat's Pub Crawl souvenir T-shirt, a liquor shooter at each bar, exclusive access to most bars (covers included), complimentary event souvenir photo booth and front-of-line entrance to the after-party.
March 18
An all-day live music and beer drinking festival at Bowstring Pizza and Brewyard, featuring some of the state's top homegrown music talent—Duck, Rebekah Todd, Boulevards and more!
Who else is jamming in the City of Oaks in March? GRAMMY-winning rock band Greta Van Fleet will hit the stage in front of a big crowd at PNC Arena on March 13, and other select shows in Raleigh include the following:
A star-studded lineup of performers will take to the stage in Raleigh this month!
At Raleigh Improv: 
At PNC Arena:
March 18-19
Monster Jam, the adrenaline-charged family entertainment that has showcased gravity-defying feats and bone-crushing hits since 1992, is back at PNC Arena this month with some of the most recognizable trucks in the world—Grave Digger, Max-D, El Toro Loco and more—to partake in freestyle and racing competitions.
March 18-19
A two-day gaming extravaganza at the Raleigh Convention Center, the sixth annual Playthrough event showcases the latest games and provides an opportunity for gamers to meet others who share their passion. Tournaments are offered for board and video games, as well as card games like Magic: The Gathering. Attendees can also participate in the cosplay showcase or escape room, visit exhibitors, attend main stage panels and enjoy lots of free-to-play options for board, PC, arcade, retro console and virtual reality games.
March 18-19
The 23rd annual Lebanese Festival—held at the Triangle Lebanese-American Center this year—promises non-stop dancing and musical performances to go along with Lebanese desserts, beer, wine and more (including all the belly dancing you can handle!).
March 25
A two-part party—with music, food and beer all day long—in celebration of Clouds Brewing's seventh anniversary at the downtown Raleigh taproom, with a German Oktoberfest-style celebration kicking off at 2pm and an Irish St. Patrick's Day party taking over at 7pm. 
Taking to the pitch to kick off new seasons at WakeMed Soccer Park in Cary, North Carolina Football Club will play their USL League One home opener on Sat., March 17 against South Georgia Tormenta FC, and the North Carolina Courage will battle it out with Kansas City on Sat., March 25, in their first National Women's Soccer League home match of the year.  
March 31 (races take place most Friday nights through mid-September)
Opening night at the Wake County Speedway—a can't-miss tradition for 61 years now in Raleigh! The quarter-mile track didn't earn the nickname "America's Favorite Bullring" by happenstance—the paved, quarter-mile track's tight corners play home to Friday night rock 'em-sock 'em, door-bangin' stock car action. Opening night kicks off the first of 20 Friday nights under the lights for the 2023 season!
Through March 27
At Historic Oak View County Park, this multi-faceted educational exhibit showcases the history and legacy of Black builders and craftspeople in the Tar Heel State, highlighting more than two dozen African Americans who designed and/or constructed many of the state's most treasured historic sites. This is a free exhibit.
Through April 2
Final chances to see the women take center stage! This major exhibit at the North Carolina Museum of History, curated by the GRAMMY Museum® in Los Angeles, highlights the past, present and future of country music's greatest female trailblazers—from Dolly Parton, Rosanne Cash, Shania Twain and Taylor Swift, to contemporary Tar Heel State artists that include Rhiannon Giddens, Kasey Tyndall and Rissi Palmer. This is a ticketed exhibit.
True Likeness at Gregg Museum of Art & Design
Through July 23
Coming to the always-free admission Gregg Museum from Davidson College, True Likeness presents an exhibition of contemporary portraits from diverse makers—from across the U.S.—in a variety of media including video, photography, painting, collage, installation, sculpture, printmaking and drawing. 
Looking ahead: April events in Raleigh, N.C.
Comments