Things to Do Over Thanksgiving Weekend in Raleigh, N.C.
Thursday, November 19, 2020, 4pm by visitRaleigh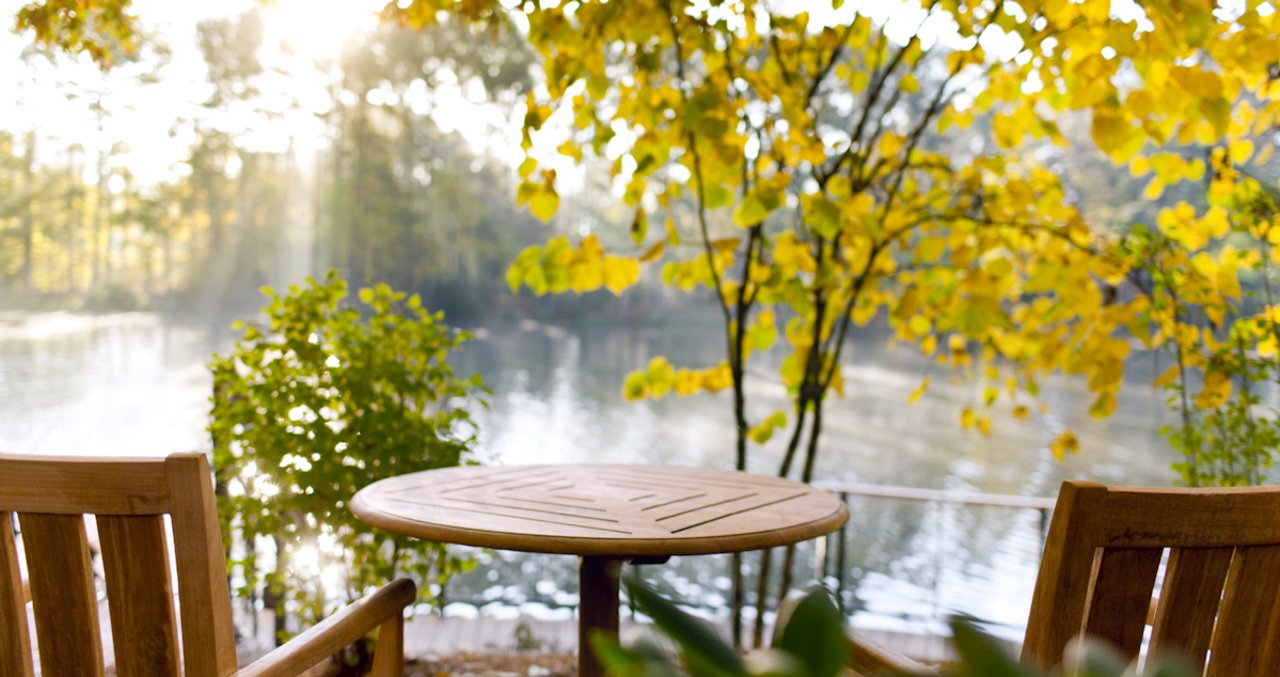 Hosting a small family gathering for Thanksgiving? Visiting friends and family in the Raleigh area? It's important to have safe and fun things to do—both for your own physical and mental well-being and in consideration of those around you. Most museums, restaurants, parks and other attractions are open in Raleigh, with new safe practices in place to help keep our distance from one another. Use this list to find a way to responsibly enjoy your holiday weekend (and support local businesses, too!). 
---

Raleigh, N.C.'s welcome mat is always out for you.
See more safe dining and things to do, plus local travel safety info, here.
---
Note: We ask that you please explore responsibly—wear a mask, wash your hands and wait six feet apart from others. If you're traveling to Raleigh, N.C., you may want to check out this list of Count On Me NC-certified hotels. Count On Me NC is a public health initiative that specifically trains hospitality businesses to help keep both guests and staff safe from COVID-19. The program also asks guests to pledge that they'll do their part to follow safety guidelines as well.
See dazzling holiday lights at Lake Myra
Thought to be one of the largest displays on the East Coast, you'll find more than 400,000 dancing, glowing lights at Lake Myra Christmas Lights (open Nov. 25-Dec. 31), a family-friendly and favorite holiday attraction since 1998 just east of Raleigh in Wendell. Produced by local legend Don Williams, the choreographed, drive-in style light show at Lake Myra, animated to sync with your favorite holiday music, gets better each year—plus it's totally free all season long (donations are accepted).
Also recommended: Goldman Family Lights (opens 11/26); Piper Lights (11/27); Lights on Cedar (11/27)
Hungry to get your holiday shopping started (and finished)?
Pick up locally-made chocolate from Videri Chocolate Factory and Escazú Chocolates; coffee beans from Slingshot Coffee Co., Larry's Coffee and Raleigh Coffee Company; barbecue sauce from Ford's Gourmet Foods and The Pit; popcorn from Carolina Popcorn Shoppe; and beer from Big Boss Brewing Company, Bond Brothers Beer Company, Lonerider Brewing Company, White Street Brewing Company and many others.
For more shopping spots and ideas, start here.
One of Raleigh, N.C.'s longest-standing and unique neighborhoods, Historic Oakwood—on the edge of downtown Raleigh—is a 19th-century gem, full of tree-lined streets, incredible architecture and homes with tons of character. A visit for a walking or driving tour—especially in the fall—is on our annual must-do list (it helps that the perfect ice cream stop, Two Roosters Ice Cream, is just a block or so away).
Each Dec. for nearly 50 years now, the neighborhood has hosted the Oakwood Candlelight Tour, a ticketed affair inviting guests and visitors into a dozen private homes—dressed for the holidays—with docents to tell you about the rich history that occurred here. Due to COVID-19, this event will look different in 2020, but plans are in the works for a free, walkable outdoor tour of decorated homes. 
Drive-through Fair foods? Count us in! The N.C. State Fair—the state's biggest annual event held in Raleigh each Oct.—has been holding a series of social distance-friendly events to help support their vendors and provide a treat for the public in recent weeks. From Fri., Nov. 27 through Sun., Nov. 29, the North Carolina State Fairgrounds will be open and taking drive-through orders of funnel cakes, cotton candy, deep-fried Oreos and more—all without the need to get out of your car. The cash-only event will run noon-8pm on Fri., and 10am-8pm on Sat. and Sun.
At Marbles, an innovative and wildly-popular children's museum in downtown Raleigh, kids are encouraged to use their marbles—hence the name! Fill your days with festive fall fun during Marbles' Happy Harvest (open through Nov. 29), where children can celebrate their strength and test their speed with fall-themed activities like the turkey trot and football fever, plus get the chance to share what they are thankful for on the Gratitude Tree. Marbles IMAX will also be open, and Polar Express 3D—always a favorite—is on the show schedule. 
Filled with shade during the summer months and rich with color in the fall, Hemlock Bluffs Nature Preserve provides an easy, family-friendly way to escape to the outdoors in Cary. The 140-acre park—established 40 years ago and named for the atypical group of nearly 200 Eastern Hemlock trees that can be found here—is highlighted by approximately three miles of mulch-covered walking and hiking trails that lead to a series of small overlooks.
Also recommended: Historic Yates Mill County Park; Wilkerson Nature Preserve; Durant Nature Preserve
As the only African American house museum in the state, the Pope House Museum offers a look into the life of one of Raleigh's prominent African-American citizens, Dr. Manassa Thomas Pope. Dr. Pope was a graduate of the Leonard School of Medicine, an officer during the Spanish-American War and the only African-American man to run for mayor of a Southern capital in the Jim Crow Era. Built in 1901, the Pope House was built in the once thriving African-American enclave known as the Third Ward, which included the 500 block of S. Wilmington St. Today, visitors can tour the home complete with original furnishings, artifacts and documents dating back to 1851.
Please note that the Pope House Museum is currently open for scheduled tours only on Saturdays and Sundays for family groups of five or less. Call the City of Raleigh Museum (COR Museum) to reserve your tour at 919.996.2220.
Housed in a historic granite and brick water tower that dates back to 1887—and was once the city's tallest building—The Tower Escapes' spooky location plays well with the cryptic puzzles and challenges that guests are tasked with solving in order to escape the game in less than one hour. Designed for groups of two to 10, bring your best creative thinking skills and be ready to work as a team (or else you may not make it out!). 
Also recommended: Room 5280; Times Up Escape Rooms
This favorite annual tradition is taking place virtually this year, and it's easier than ever to join in! Put on by local brewery Trophy Brewing Company and running store Runologie, the Trophy Trot has 5k and 10k suggested routes for you to run—looping through beautiful Dorothea Dix Park—and then upload your recorded run to the event website to compete against others. You can also create your own 5k or 10k route wherever you'd like, and still join in on the 'non-competitive' category. There is a fee to enter, with proceeds going to charity, and you can complete your run at any time you like between now and Nov. 30.
Looking for big entertainment? Drive Shack—the interactive golf complex that caters to big groups—opened in 2019 in Raleigh. The three-story complex includes 96 climate-controlled golf bays, a full-service restaurant, a rooftop bar, more than 300 televisions, an arcade area, meeting rooms and more. 
The 260-yard-long driving range combines physical targets to aim for with augmented reality and virtual games. The range utilizes TrackMan technology, pinpointing the flight of your golf ball and allowing you to virtually play real-world championship golf courses or go head-to-head against friends to collect points for hitting physical targets (games are tracked and scored on television screens inside your bay).
Also recommended: Dogwood Country Club for indoor TrackMan golf simulator rounds with more than 75 courses available
Is your family a little more on the adventurous side? Then a trip to North Raleigh and a few hours on a ropes course at TreeRunner Adventure Park is just the ticket. Featuring 70 exciting obstacles, three difficulty levels and seven different courses, the park gives everyone the chance to fly among the treetops and take fun to new heights. Local tip: Plan for at least three hours in the park to check in, get harnessed, complete orientation and enjoy some climbing fun.
Also recommended: Go Ape Treetop Adventure & Treetop Journey
To get a sense of what life was like during the period of Raleigh's founding, head over to Mordecai Historic Park. Located just a mile from the State Capitol, this site was once the largest plantation in Wake County. Visit the Mordecai House, built in 1785, and stroll through a 19th-century kitchen garden based on documentation left by Ellen Mordecai in her memoir and letters. The site also has a few fascinating historic outbuildings include the birthplace of the 17th U.S. president, Andrew Johnson. Guided tours, lasting approximately 50 minutes, are offered for a small fee at the top of each hour. 
Also recommended: Joel Lane Museum House; City of Raleigh Museum (COR Museum)
A perfect girls night or date night activity, Wine and Design—founded in Raleigh and seen on ABC's "Shark Tank"—has adapted in recent months to offer both social distance-friendly in-person events and at-home virtual art classes so you can create your own masterpiece (and enjoy your own wine). A full schedule of events dot the upcoming calendar, so you can choose between heading to the flagship downtown Raleigh studio for a class, or pick up your at-home paint kit that comes included with a virtual registration.
Up for an adventure? The Mountains-to-Sea Trail (MST)—known as "N.C.'s hiking trail"—stretches more than 1,000 miles from the Great Smoky Mountains to the Outer Banks, cutting through North Raleigh near Falls Lake and the Neuse River Greenway Trail along the way. Two recommended ways to get a short taste of the trail—where the terrain is easy to tackle and provides plenty of unique plant and wildlife—are to start at either Blue Jay Point County Park or Wilkerson Nature Preserve, where you'll connect to the MST by spotting and following the white dots on tree trunks. Headed east from Wilkerson Nature Preserve to the Falls Lake Dam Visitor's Center is three miles, making the out-and-back route one of the area's best short hikes.
Considered one of the nation's best and most modern markets, the 30,000-square-foot State Farmers Market positively dazzles with specialty shops, restaurants and produce stands. Shoppers can browse and take home everything from fresh fruits and vegetables to meat and dairy products and even beautiful plants and gifts. With so much here, you could spend an entire day wandering from one friendly vendor to the next. Stop for a pick-me-up at 321 Coffee, a non-profit that employs individuals with developmental disabilities, then grab a treat at Annelore's German Bakery (where the only thing sweeter than the pastries are the married couple behind the stand).
Open daily until 6pm, you'll find plenty of seasonal goods to enjoy on-site, savor at home or pack a picnic with (Raleigh's gorgeous Dorothea Dix Park is about a 90-second drive away).
If you've got a big appetite and have interest in a legendary local breakfast, the State Farmer's Market Restaurant serves up a Southern, country cooking by the plateful—biscuits and hotcakes and grits and country ham and plenty more!
Also recommended: Cary Downtown Farmers Market; Wake Forest Farmers Market
Finding a place in Raleigh where both adults and children can have fun all day long is as easy as a trip to Frankie's Fun Park. An amusement park in every sense of the word, Frankie's goes all out with mini golf, batting cages, arcade games, bumper cars and boats, go-karts and laser tag. Thrill seekers in your crew can also take on a four-story ropes course and ride amusement rides like the Sidewinder, Drop Zone and Windstarz. Local tip: There's no admission to enter the park. You just pay per activity you choose to play. Frankie's is open year-round, but open attractions vary throughout the year.
The first public park in N.C.—and one of the oldest amusement parks in the world—Pullen Park has been one of Raleigh's most iconic outdoor spaces for more than 100 years. The park and on-site restaurant remained open this summer for picnics and walks, but amusements—including the C.P. Huntington miniature train and kiddie boats—were temporarily closed. They're back open now and calling your name as a launching pad for a family getaway!
Tucked away inside William B. Umstead State Park, a fallen red oak tree—approximately 25 feet long and several feet high—was beautifully transformed by artists Jerry Redi and Randy Boni of Smoky Mountain Art. Residing inside of N.C.'s most-visited state parks, the stunning piece has become a destination of its own, stopping park-goers in their tracks to pause for photo ops and appreciate the intricate details found in the squirrels, rabbits, swans, owls and more carved into the wood. 
The artwork lays just off the Graylyn multi-use trail, one of six multi-use trails inside the park that make up a total of 13 miles of paths available to hikers, cyclists and horseback riders. Here's how to find it!
At Rush Hour Karting, your entire crew can enjoy the fast track to a seriously good time. Located in Garner, Rush Hour offers indoor, high-speed karting on a 1/3-mile track. Visitors can hop behind the wheel of European-designed karts which boast max speeds up to 40 mph. Race around hairpin curves, high-speed straights and winding turns to claim your place in the winner's circle. Finally, karting isn't the only thing to enjoy at Rush Hour. You can also go rock wall climbing, play video games, shoot pool, throw parties and for the adults (sorry, kids)—axe throwing!
For almost 20 years now, an awe-inspiring specimen has loomed large at the North Carolina Museum of Natural Sciences in Raleigh, N.C.—a silent testament to our planet's prehistoric past. Say hello to Acrocanthosaurus, a Cretaceous predator that stalked the southern half of North America nearly 110 million years ago and earned another name for itself: The Terror of the South.
Currently on display at the North Carolina Museum of Natural Sciences, this prehistoric titan is the most complete Acrocanthosaurus skeleton ever found, and is the only real Acro skelton on display in the world! Marvelously preserved, the skull is one of the most complete dinosaur skulls ever excavated. Take the family and see it for yourself! Note: The museum is currently using a free, timed-entry ticket system in order to limit capacity due to COVID-19, so be sure to reserve your place in advance!
It's never a bad time to sneak in a 'treat yourself' retreat. In the Raleigh area, Southern charm meets your sweet escape (and relaxing days at the spa and outdoor adventures await!). Book your stay now at The Umstead Hotel and Spa, one of 12 properties in the world to earn triple Five-Star status from Forbes Travel Guide; The Mayton Inn, a 44-room independent boutique hotel in downtown Cary where no two rooms are alike; or The Longleaf Hotel, a revitalized downtown Raleigh hotel that opened this year and retains the character of the 1960s-era motor lodge it once was.
See more favorite getaway ideas here!
The Neuse River Greenway Trail—a 30-mile paved, uninterrupted greenway that stretches from Falls Lake in North Raleigh to the Wake County line in southeast Raleigh—is a year-round haven for outdoor recreation. With views of historic sites as well as winding boardwalk areas and suspension bridges crossing over wetlands, the trail is open to joggers, walkers, runners, cyclists, roller-bladers and others.
It's also been named as one of America's most scenic bike trails, and we've got all the details on how to plan a perfect fall bike ride!
One of the Southeast's true destination restaurants, Raleigh's Angus Barn has been a family-owned institution for more than 60 years now. Famous for steaks, wine and to-die-for chocolate chess pie, Angus Barn truly goes over-the-top for the holidays, decorating every room in the 650-seat restaurant from head to toe, each with their own Christmas tree. Give the restaurant a call and see about reservations, or ask about the first-come, first-served seating options. There's also a full to-go menu so you and your family can relax at home.
---
Planning a trip? Whether driving or flying, exploring the outdoors or tasting the area's best food and drinks, we look forward to soon welcoming you to Raleigh, N.C. From transportation to lodging, dining and attractions, your health and safety are top priority for the hospitality industry. No matter how you travel, or what you do, you can travel confidently. Click here for the latest updates on COVID-19 and openings in the Raleigh area.

Comments