Five Years of Tourism Talk Blogs
Friday, June 24, 2022, 12pm by visitRaleigh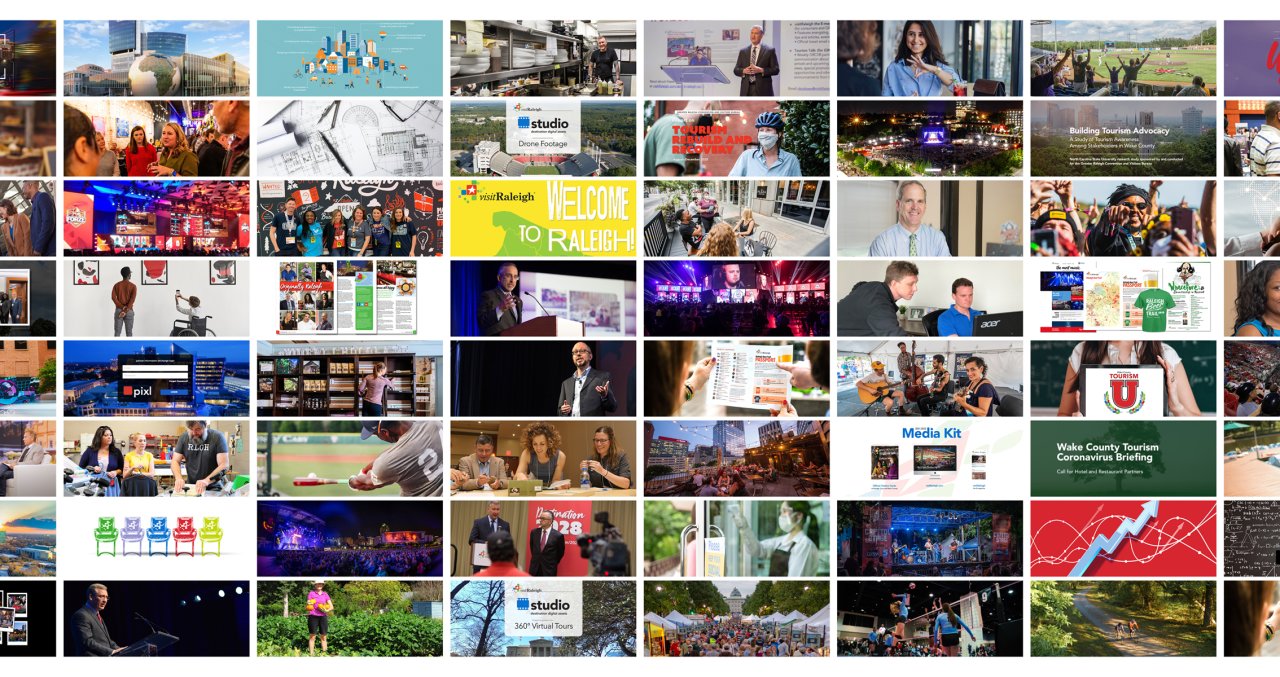 This week marks an anniversary for us here on the editorial side of the Tourism Talk blog. It was five years ago, in July 2017, that GRCVB's Tourism Talk blog was launched, focusing on the "business of tourism" in our area. 
"This new blog is intended for the Wake County hospitality community, business and corporate supporters, local residents, local governments and elected officials...
"[W]e will be sharing visitation and impact numbers (which may surprise you), and those numbers will underscore what we already know—tourism is a multibillion-dollar business for Raleigh and Wake County. We are hoping this blog will improve our community's collective hospitality business practices, expand our knowledge base, as well as increase understanding of the role the Greater Raleigh CVB plays as champion of area tourism."
Five years have passed since we wrote those words, and we have published 250 blog posts about the hospitality business as well as the specialized work of GRCVB and the trends and issues that have surfaced during that time.

As we look back, we see that the Tourism Talk blog has become a kind of time capsule about the topics that were pertinent to tourism development in our area. We're hoping that the blog can continue to record the advances of tourism and significant work toward achieving GRCVB's mission for Wake County so that, years from now, those who come after us will be able to follow the genesis of Destination 2028-related growth and development eventually adding up to completion of the Destination Strategic Plan.

Today, we want to call your attention to these five posts from the Tourism Talk catalog. These highlight information that we wish every one of our area partners and stakeholders knew about the Bureau, about tourism in Wake County and about the hospitality work we all do together.

Thanks for reading.

..............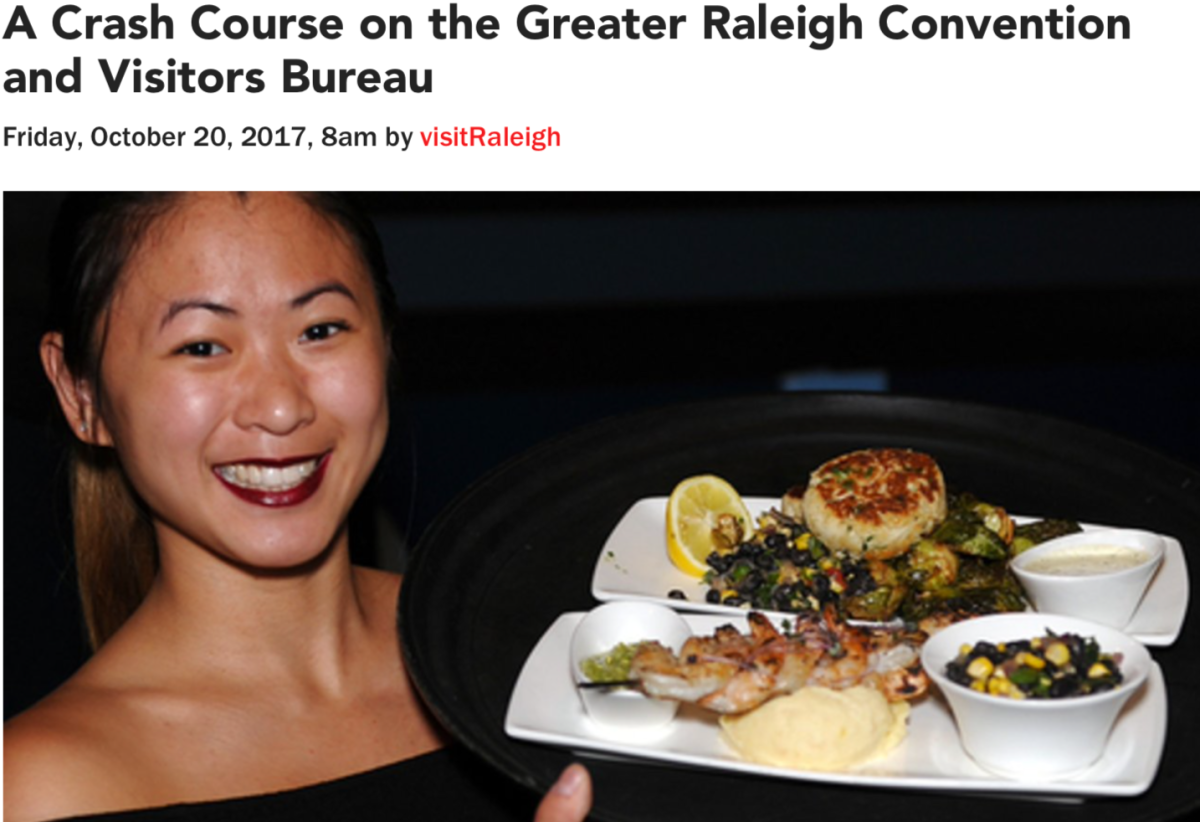 If you have new employees who don't know what a Convention and Visitors Bureau does (or if you need a refresher yourself), we have prepared an introductory document about the Greater Raleigh Convention and Visitors Bureau (GRCVB) for you to share with your employees.

The New Hospitality Employee Orientation outlines what the GRCVB is, the destination brand strategy, the impacts of tourism and much more—information that is invaluable for anyone working in Wake County's hospitality industries. That document can be found...READ MORE
 
---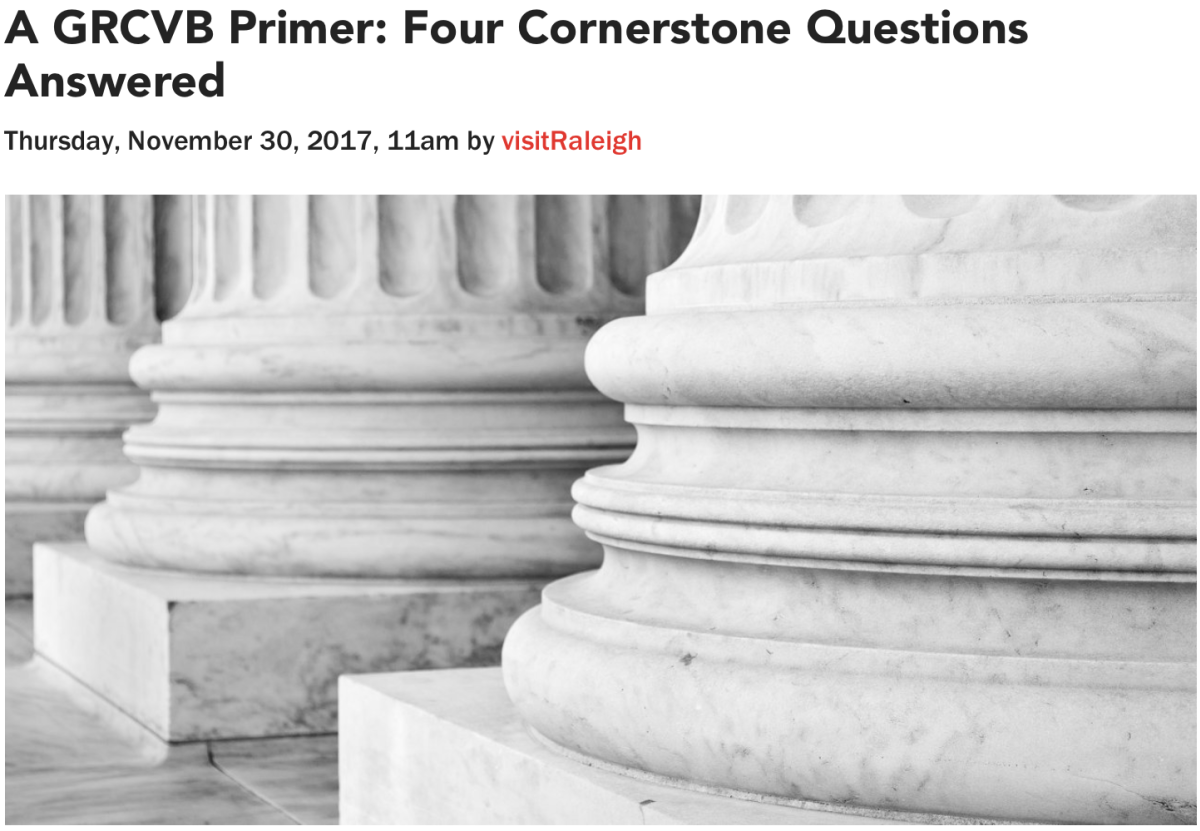 Because we are often asked these same nuts-and-bolts questions about the workings of GRCVB, we thought we would provide you with this important and foundational information about the Bureau all in one place.

Question 1: Exactly what kind of entity is GRCVB, and to whom do you report?
The GRCVB is an instrumentality (sometimes agency is also used) of the City of Raleigh and of Wake County. READ MORE
 
---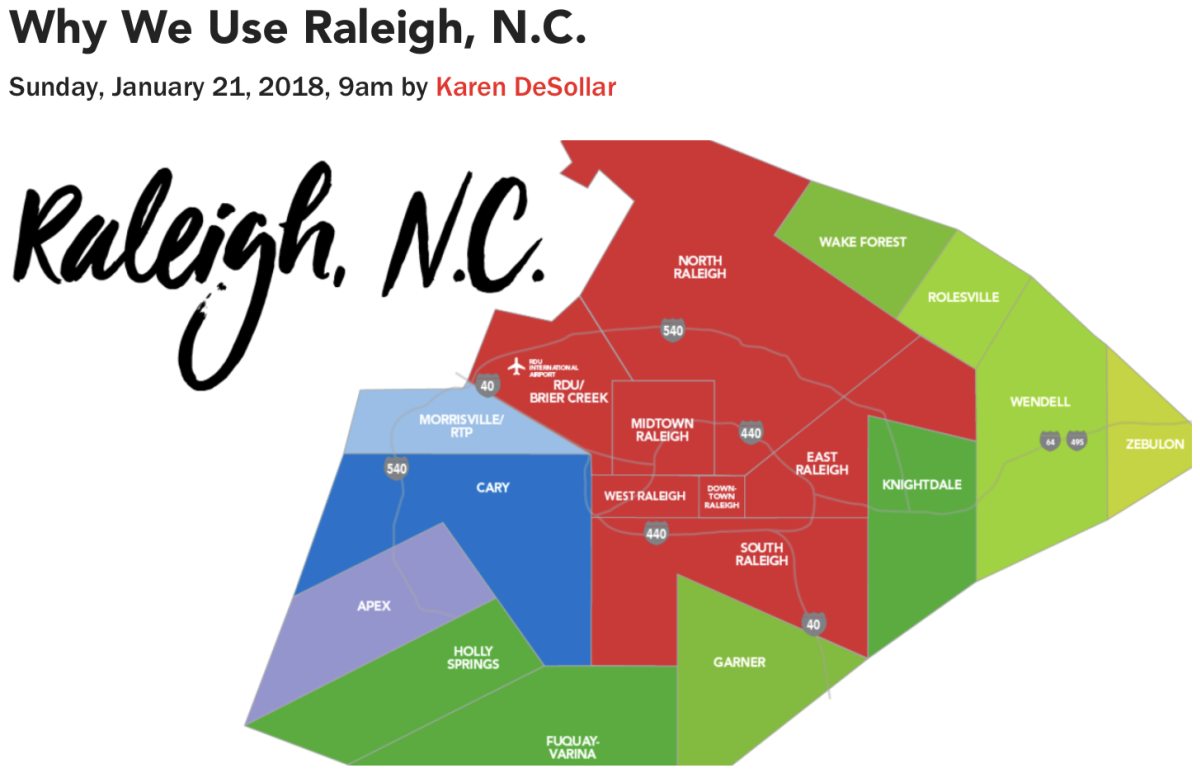 If you were to observe those of us in the Bureau's Marketing and Communications Department at work, you might notice that the decisions we make as we promote the area to visitors are not necessarily arbitrary ones. That is, they're not based on our own sensibilities or "hunches," but on data, marketing research, industry trends and developments, communication theory and a few key, guiding principles.

One of the most important of those principles is why we use the term (and consistent styling of) "Raleigh, N.C.," as our destination (product) name. READ MORE
 
---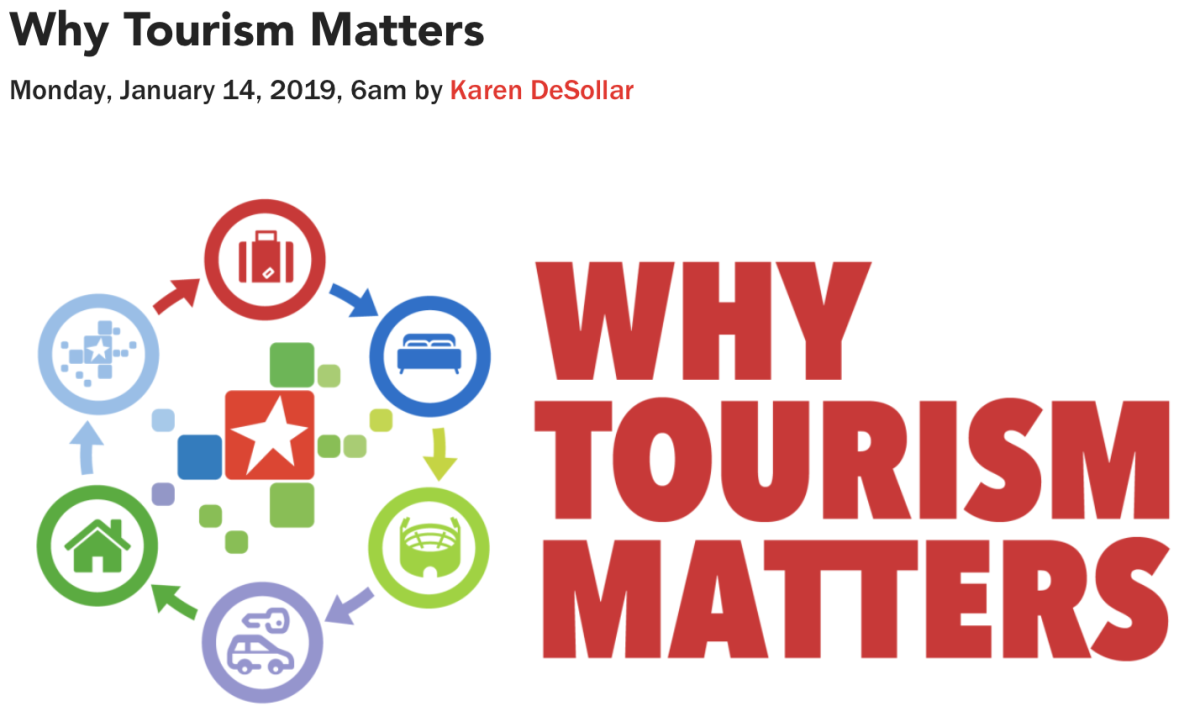 Tourism has a way of feeling secondary to other forms of economic development in a community, maybe because it represents a transient group of people or because some equate tourism with vacations, free sightseeing and off-hours entertainment. It tends to not carry the import that it deserves.

But when it comes right down to it, tourism is vital to Wake County's economy. We, of course, want to offer genuine hospitality and unique and enriching experiences to our visitors, and we're delighted they have chosen to spend time here. But tourism also represents an indispensable part of Raleigh, N.C.'s financial well-being. (And different from other forms of economic development work—tourism's financial impacts can be felt tomorrow and the next day; in other words, it doesn't take years for the returns on invested resources to become clear.) READ MORE
 
---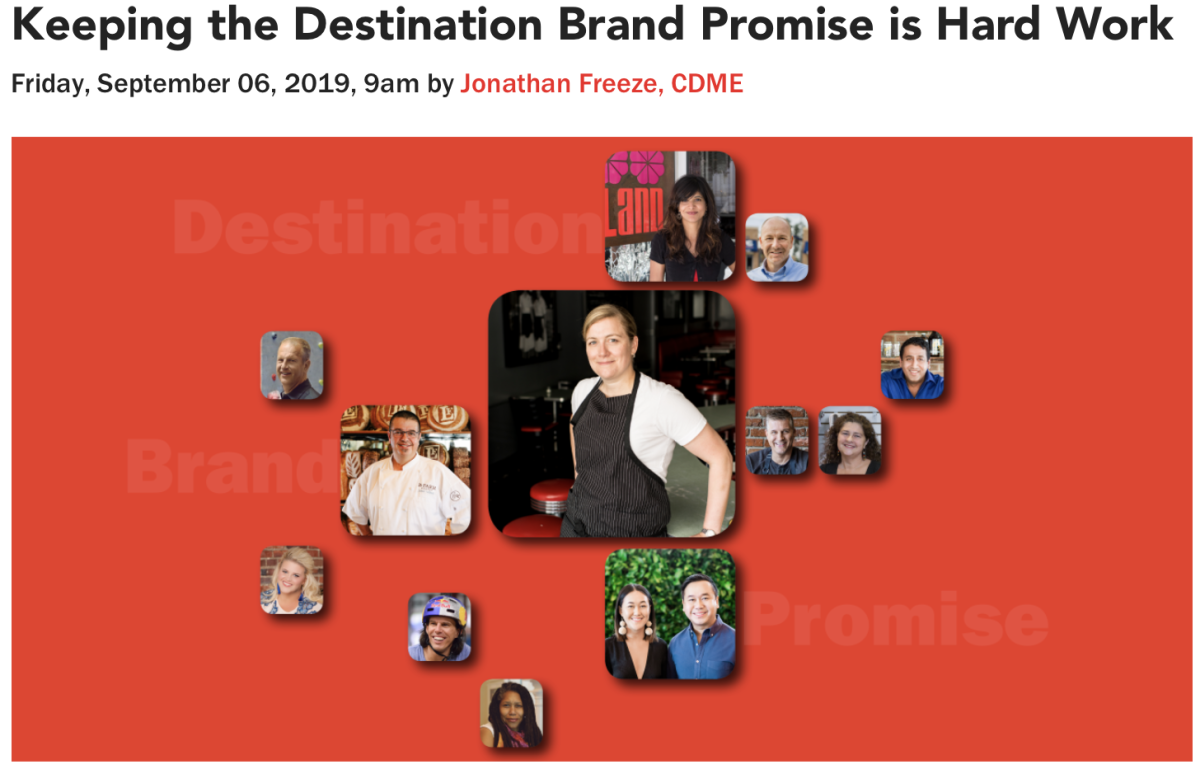 Once a year or so, I overhear someone say that the Raleigh area doesn't have a brand.

Having been project manager for development of the Raleigh, N.C., Destination Brand Strategy in 2014-2015, however, I know that we have at least one brand platform countywide! The problem is that we haven't invested in it to the maximum, such that everyday people feel it from inside and—more importantly—outside our area.

Usually the locals I overhear are from outside our hospitality industries, and what I learn from them in follow-up is that they mean that either (a) our area is too factional to have a consistent brand platform, what with 12 cities/towns and the County itself, or (b) there isn't one _____ (fill in the blank with a communication tactic, e.g., hashtag, hero image, logo design, slogan or tagline) that everyone uses across the board when communicating our sense of place. READ MORE

Author: visitRaleigh
The Greater Raleigh Convention and Visitors Bureau (GRCVB) is the official and accredited destination marketing organization (DMO) for all of Wake County.
Comments