GRCVB's New Photo and Video Projects with Partners
Tuesday, October 13, 2020, 10am by Jonathan Freeze, CDME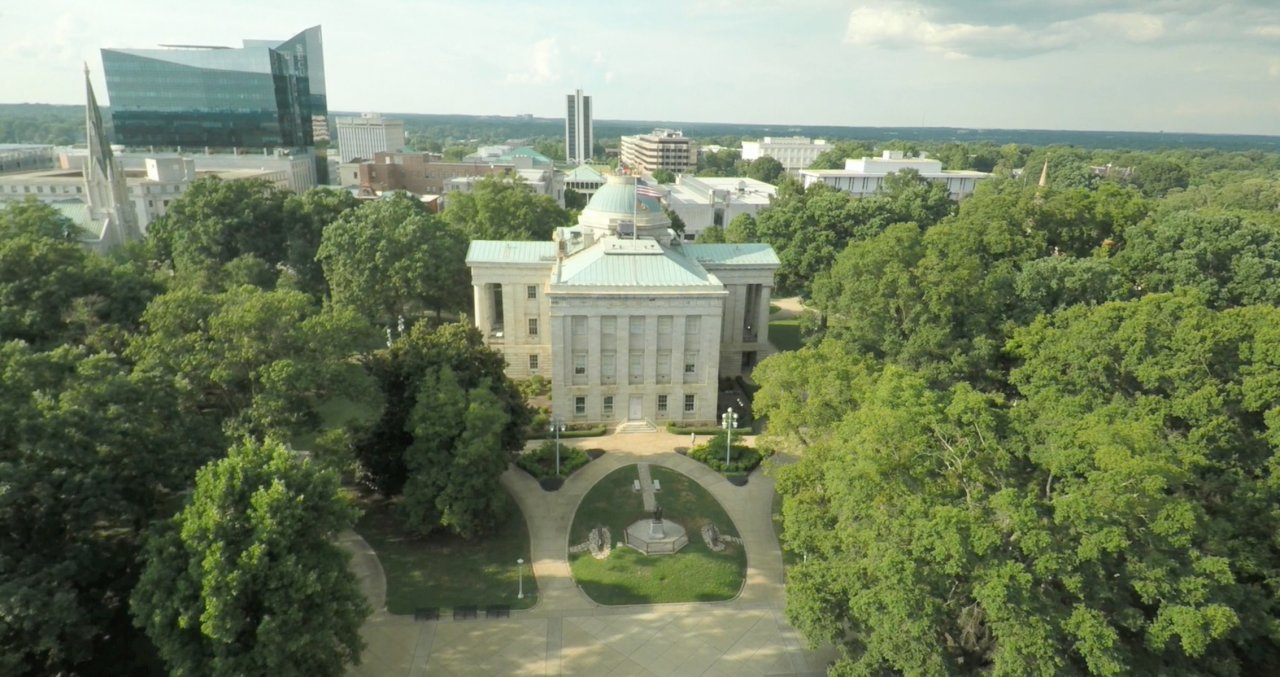 As announced in the GRCVB Annual Meeting on Aug. 26 and further outlined in our Sept. 30 Coronavirus Briefing, the Bureau is currently investing in two major photo/video projects around Wake County, to respond to special needs being felt by the destination's customers as well as by our area tourism partners during the COVID-19 pandemic. Both projects were made possible by a CARES Act stimulus investment from Wake County directed at the rebuild and recovery of area tourism.
Working with two vendors well-known in the destination marketing industry (Destination Virtual Tours, or DVT, and Threshold 360), GRCVB has set the audacious goal of documenting 100+ sites through new, 360-degree virtual tours and 90+ sites through aerial, drone video/photo captures, from Sept. to Dec. 2020. Bureau staff curated both lists of sites to be captured to represent the most visited and requested attractions, hospitality businesses or points of interest here and to balance overall site representation from around Wake County.
---
The cost of all production work is covered by the County's/GRCVB's investment. All partnering sites must do when asked is to respond with their available filming dates/times and help clear the way for the vendors' arrival in terms of any special permissions to film. Partner participation is free.
---
All area hospitality business partners, as well as our destination as a whole, will benefit from these completed projects. Aerial drone video and photo captures will become available in the Bureau's Digital Asset Library online, which is shared freely year-round with media, meeting/event planners and GRCVB hospitality partners. The aerial footage then will make its way into future destination videos or commercials, will be utilized in Bureau bids and proposals for future group business to be booked at the sites captured and also can be downloaded/integrated into others' projects showcasing the destination.
The 360-degree virtual tours of Wake County sites are already starting to appear on a Threshold 360 Map and will continue to populate there as more are completed through December. GRCVB staff/vendor also will integrate each completed tour automatically into that particular partner's Google business listing page and detailed listing page on visitRaleigh.com, to be seen by all of the area's tourism customers. (Captured sites have the additional option of integrating the digital tours into their own websites for an added fee.) As with the new aerial video segments, the Bureau looks forward to incorporating the all-new, 360-degree visuals into future proposals for conventions/events as well.
Due to the unprecedented circumstances of conducting destination business or even personal/family trip-planning during the pandemic, there's never been a better time for GRCVB to invest in virtual touring technology, i.e., bringing the Raleigh area to life onscreen, if in-person scouting and touring aren't possible. The Bureau thanks Wake County Government, as well as DVT and Threshold 360, for their help bringing more virtual visits and the return of in-person visits through these two projects. For any project-specific questions, please contact Vimal Vyas, GRCVB's director of information, security and digital innovation.

Author: Jonathan Freeze, CDME
Jonathan Freeze, CDME, has built a career in the marketing of places, leading the Greater Raleigh CVB's marketing efforts since 2008. Though a firm believer in the science of marketing, Jonathan also began his career as a writer and creative wordsmith. Recently he contributed an award-winning chapter recounting destination stewardship work in Raleigh to the book Tourism Microentrepreneurship (Emerald Publishing). Learn more
Comments