What GRCVB Has Been Doing During the COVID Crisis: Marketing and Communications
Wednesday, September 09, 2020, 10am by visitRaleigh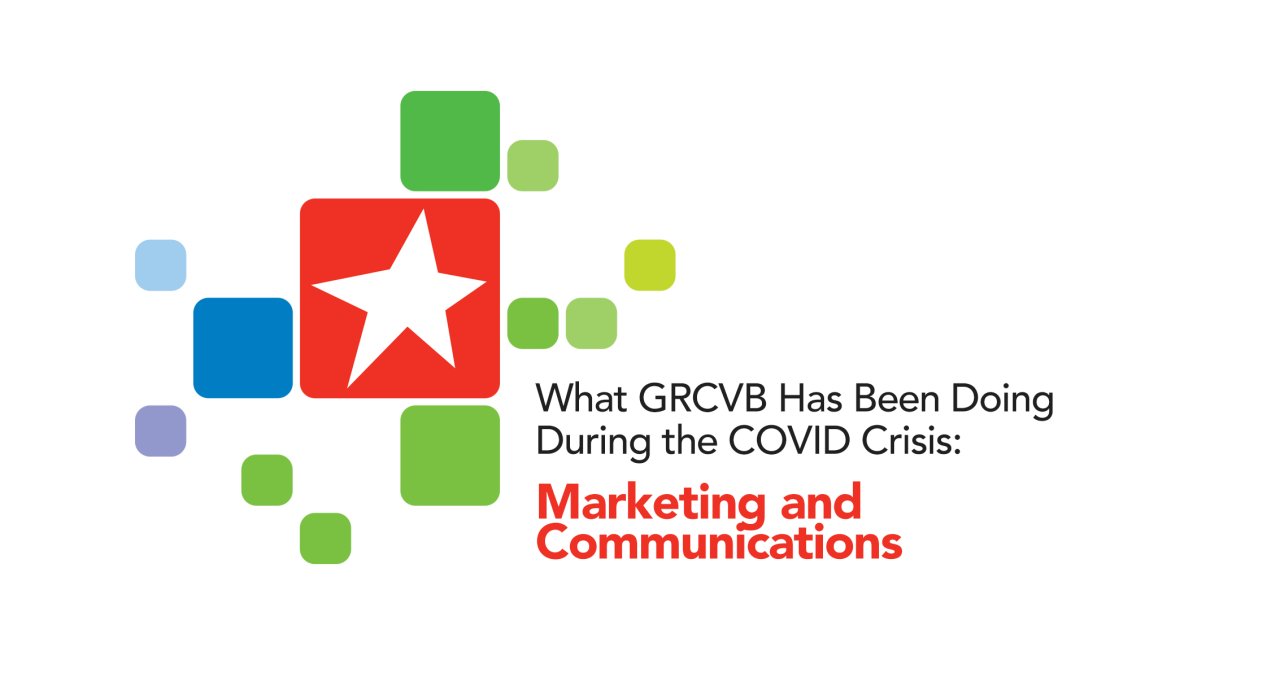 Last week you heard from the Greater Raleigh Sports Alliance on how that team at GRCVB has been working hard during the COVID crisis. This week you are hearing from the Marketing and Communications Department and its director, Jonathan Freeze, CDME.
On March 23, 2020, we officially activated the Bureau's crisis communication plan due to the sharp drop in visitor demand that we already were tracking from COVID's spread in North Carolina. Responses to the crisis affecting our hospitality industries then included: redesigning the weekly Tourism Talk E-newsletter to publish timely updates for area hospitality partners as well as facilitating the invites and report-outs for Wake County Tourism Coronavirus Briefings that were scheduled weekly by GRCVB's Administration from March 19 to May 21.
On May 19, we began to deploy preparatory tourism recovery communications to coincide with the statewide launch of the Count On Me NC initiative; we've since encouraged all Wake County businesses and organizations to take this pledge for enhanced safe practices. On June 30, we officially deactivated the crisis response but have continued to maintain helpful resources pages on visitRaleigh.com about COVID (and will continue to do so through Phase 3 of N.C.'s reopening).
Throughout the COVID-19 health and economic crisis, while destination advertising was paused, our content marketing strategy has focused on:
relaying current crisis-related tourism information (status of businesses, visitor attractions and events, travel guidance etc.);
supporting our business partners especially in need of virtual visits (e.g., distributing information about gift cards, online purchasing, entrepreneur stories, worker relief efforts/positive impacts our partners are making);
long-term education about the destination and branding of the destination for future trip-planning mindshare (stories about why certain attractions, partners and business owners are so important to our destination and to visitors);
and working as efficiently as possible—content for the official tourism website has supported multiple partners, met the above objectives and had a use-life of more than one week.
While heading into our first forays of recovery messaging in May (e.g., Count On Me NC), we also were brainstorming a comprehensive recovery marketing plan for area tourism, based on secondary research data arriving here weekly since March. It seemed important for our county to have a unifying recovery messaging theme as other destinations had developed, e.g., We Are Chattanooga, Rediscover Pittsburgh, Rediscover Durham—Enjoy Responsibly.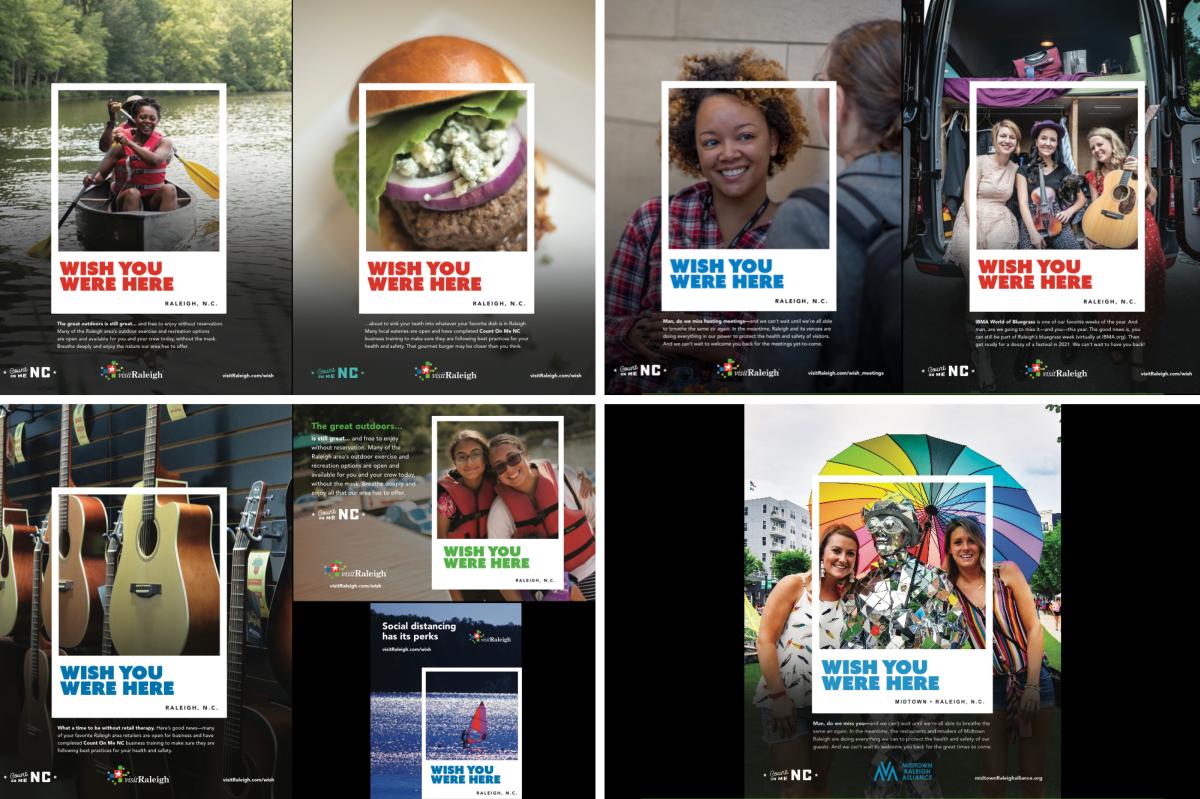 In consultation with interested area resource groups and alliances, we settled on WISH YOU WERE HERE then prepared an online tool kit of creative assets, including proposed campaign graphics and digital, print and social media advertising templates. As revealed during our recent Annual Meeting, we're now making the kit freely available to all area chambers, towns and other economic development allies that would like to use its assets in their own economic development work or in consumer promotions around Wake County the rest of this year. (Email brand@visitRaleigh.com to request tool kit access.)
As the GRCVB department charged with increasing overall visitation to the destination and area hotel and restaurant revenues, we can't wait to use all of the marketing tools in our toolbox to inspire safe travel again to the Raleigh area and to generate new business/bookings again for our area hotels, restaurants and other hospitality businesses/organizations.

Author: visitRaleigh
The Greater Raleigh Convention and Visitors Bureau (GRCVB) is the official and accredited destination marketing organization (DMO) for all of Wake County.
Comments