Things to Do Labor Day Weekend in Raleigh, N.C.
Tuesday, September 01, 2020, 10am by visitRaleigh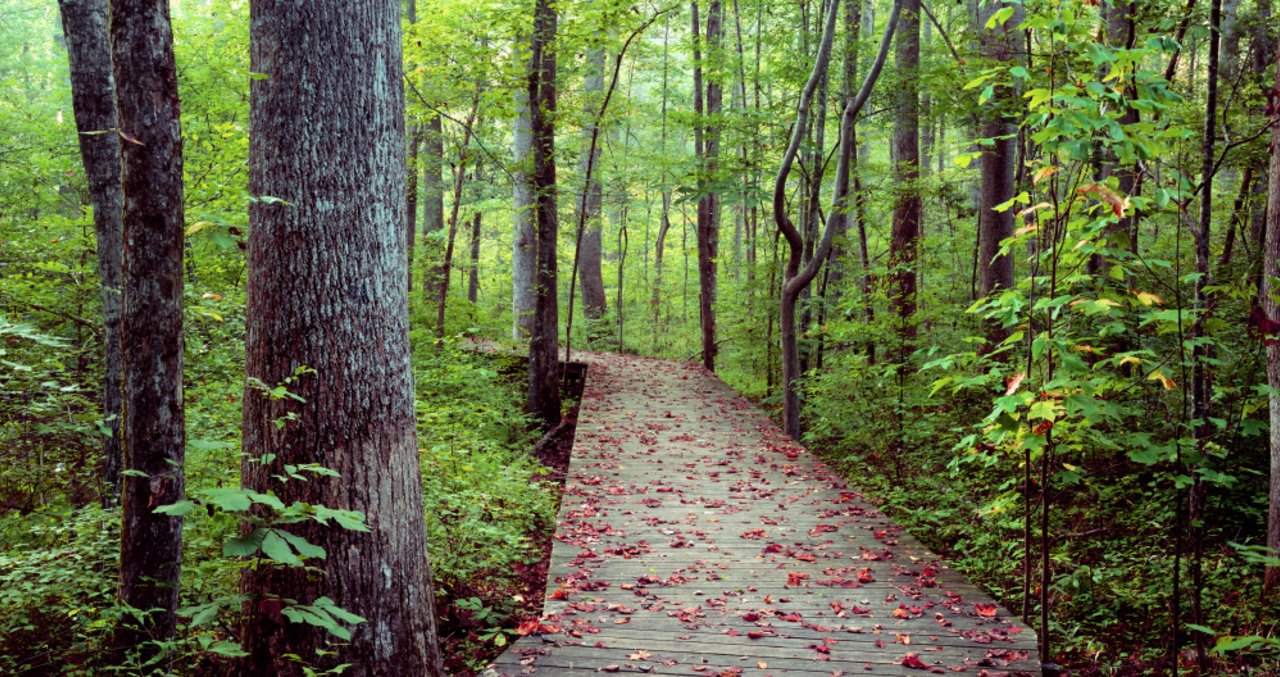 Looking for one more getaway before summer officially begins to wind down?
Parks, restaurants and some attractions are open in the Raleigh area, and there's plenty to safely explore for a long weekend. Here's what we have in our plans!
 
---

Raleigh, N.C.'s welcome mat is always out for you.
See more safe dining and things to do, plus local travel safety info, here.
---

Note: We ask that you please explore responsibly—wear a mask, wash your hands, wait six feet apart from others and leave no trace. If you're traveling to Raleigh, N.C., you may want to check out this list of Count On Me NC-certified hotels and restaurants. Count On Me NC is a public health initiative that specifically trains hospitality businesses to help keep both guests and staff safe from COVID-19. The program also asks guests to pledge that they'll do their part to follow safety guidelines as well. 
Bring your 'A' game to Dorothea Dix Park's new disc golf course
A 9-hole, temporary disc golf course has just been unveiled at one of America's next great parks! Dorothea Dix Park, overlooking the skyline of downtown Raleigh, opened the pop-up course at the end of Aug., and it's scheduled to be open and free for the public to play through the month of Sept. (other top-rated courses in the area to check out: Zebulon Community Park, a challenging course requiring a wide variety of shots; Buckhorn Disc Golf Course, widely considered one of the toughest and best 18-hole courses in the Raleigh area; and Jones Park, an undulating course full of short and long holes that meander through tight woods in some spots).
Some other ideas for a Dix Park visit: hang up a hammock for ultimate relaxation; let your dog run wild at the Dix Park Dog Park; hop on a Citrix Cycle bikeshare bike and do some exploring; or kick a soccer ball, fly a kite or do some reading at any of the park's abundance of open space.
Dine at some of downtown Raleigh's best restaurants
Pre-COVID-19, it was widely agreed that the food scene in the City of Oaks was thriving, doing better than ever thanks to tasty endeavors from a community that's passionate about good eats and drinks (the accolades range from one of America's hottest food cities to one of 12 global destinations to travel to thanks to our culinary prowess).
Restaurants in the Raleigh area—and across the state—are currently operating with some limitations, most notably that dine-in seating capacity is allowed at just 50% of maximum. Go here to find out how you can get a taste of some of downtown Raleigh's best restaurants right now.
Traverse the state's longest hiking trail
Up for an adventure? The Mountains-to-Sea Trail (MST)—known as "N.C.'s hiking trail"—stretches more than 1,000 miles from the Great Smoky Mountains to the Outer Banks, cutting through North Raleigh near Falls Lake and the Neuse River Greenway Trail along the way. Two recommended ways to get a short taste of the trail—where the terrain is easy to tackle and provides plenty of unique plant and wildlife—are to start at either Blue Jay Point County Park or Wilkerson Nature Preserve, where you'll connect to the MST by spotting and following the white dots on tree trunks. Heading east from Wilkerson Nature Preserve to the Falls Lake Dam Visitor's Center is three miles, making the out-and-back route one of the area's best short hikes.
Dig into N.C. State Fair foods at a special drive-through event
Drive-through Fair foods? Count us in! The N.C. State Fair—the state's biggest annual event held in Raleigh each Oct.—has been holding a series of social distance-friendly events to help support their vendors and provide a treat for the public in recent weeks. From Fri., Sept. 4 through Mon., Sept. 7, the North Carolina State Fairgrounds will be open and taking drive-through orders of funnel cakes, cotton candy, deep-fried Oreos and more—all without the need to get out of your car. The event will run noon-8pm each day and will be cash only.
Sign up for something to laugh at with new live comedy shows
Goodnights Comedy Club, providing laugh-out-loud fun for nearly 40 years on the edge of downtown Raleigh, is back open (with health and safety precautions in place, including limited seating). From Sept. 4-6, comedian Robert Kelly (seen on Comedy Central and Netflix) will take stage for a three-night special event. Highly recommended for a pre-show meal: Irregardless Café, just a few doors down, is one of the area's oldest and most respected restaurants (with a vegetarian-forward menu and expanded patio seating available!).
See the rest of Goodnights' upcoming event calendar here.
Plan the perfect picnic at the North Carolina Museum of Art park
A picnic at one of the state's most treasured parks, catered by one of America's best chefs? Yes, please!
Chef Ashley Christensen, named America's best chef by the James Beard Foundation in 2019, has partnered with the North Carolina Museum of Art to provide a pop-up food menu at the Museum Park that includes breakfast burritos, tomato sandwiches, fried chicken, smoothies, coffee and more.
While the museum's galleries have remained closed since March (with plans to reopen on Wed., Sept. 9), the 164-acre museum park continues to welcome visitors from dawn to dusk each day. Park attendance has been surging, with almost 100,000 visitors each month of the spring and into the summer. A blooming sunflower field, spacious areas for socially-distanced meet-ups and art pieces by local, national and international artists have made the park an essential resource for locals and visitors of late.
The food pop-up is open Thurs. and Fri., 8am-2pm, and Sat. and Sun., 9am-6pm. Follow AC Restaurants at the Park on Instagram for up-to-date details.
Bike or run to one of the highest points in Wake County
Opened 10 years ago this July, Green Hills County Park was the result of transforming the 73-acre site—previously a landfill—back into a public space filled with greenery and a massive hill that's perfect for running and biking up and down
The park is made of 1.8 miles of paved trails, two miles of mountain biking trails, a small mountain biking skills practice area and a 1.4-mile cycling, running and walking lane that circle the main hill. The main attraction, The Top of the Hill Trail, is a short, steep and rocky climb (almost 200 feet of elevation are gained in just under a 10th of a mile), rewarded with a 360-degree view of Wake County that can't be found anywhere else—on a clear day, you'll be able to see the downtown Raleigh skyline in the distance (nearly 10 miles away!). A second steep hill, slightly smaller and just a stones throw away, makes for a good warm-up or practice run.
Zip, swing and climb through trees at a treetop adventure course
Fun for the whole family, two treetop adventure courses are welcoming back customers.
At Go Ape, ages 10 and up can take on a canopy course that includes a 500-foot-long zipline, platforms as high as 50 feet in the air and more than 40 obstacles to make their way through (total course time between two and three hours). A smaller course is available for younger children as well.
At TreeRunner Adventure Park, seven courses and three difficulty levels are made up from more than 70 total obstacles that reach as high as 40 feet. On Fri. nights through summer, the park puts on Glow Nights, featuring color arches, LED sequence lighting, lasers and glow attire given to all paid climbers.
See what's new at two giant food halls
Raleigh's food scene? It's booming. What else is booming? Food halls. The trend to build massive venues that hold a large number of smaller restaurants—anchoring neighborhoods and shopping centers in urban areas across the U.S.—has officially landed in Raleigh, N.C., with Morgan Street Food Hall and Transfer Co. Food Hall having quickly become go-to destinations for visitors to downtown Raleigh. Here, you'll find bagels, burgers, Korean barbecue and more all under one roof (plus drinks and patio space for an evening well spent)!
Hit golf balls from a third-floor overlook (outdoors, with air conditioning!)
Looking for big entertainment? Drive Shack—the interactive golf complex that caters to big groups—opened in 2019 in Raleigh. The three-story complex includes 96 golf bays, a full-service restaurant, a rooftop bar, more than 300 televisions, an arcade area, meeting rooms and more. 
Drive Shack allows guests and groups to rent bays by the hour, giving them access to wait-service, unlimited driving range balls, full sets of TaylorMade golf clubs, a climate-controlled seating area, televisions and more. 
The 260-yard-long driving range combines physical targets to aim for with augmented reality and virtual games. The range utilizes TrackMan technology, pinpointing the flight of your golf ball and allowing you to virtually play real-world championship golf courses or go head-to-head against friends to collect points for hitting physical targets (games are tracked and scored on television screens inside your bay). 
Get your Wine and Design on in downtown Raleigh
A perfect girls night or date night activity, Wine and Design—founded in Raleigh and seen on ABC's "Shark Tank"—has adapted in recent months to offer both social distance-friendly in-person events and at-home virtual art classes so you can create your own masterpiece (and enjoy your own wine). A full calendar of events dots the calendar over Labor Day weekend, so you can choose between heading to the flagship downtown Raleigh studio for a class, or pick up your at-home paint kit that comes included with a virtual registration. Can't make it this weekend? They've got a full schedule of in-person and at-home events coming up!
Shop 'till you drop at The Raleigh Market
Visitors have been attending The Raleigh Market—known as one of the top flea markets in the country—every weekend since 1971. More than 600 vendors go out Sat. and Sun. to showcase everything from antiques and collectibles to handcrafts, furniture, homemade goodies, clothing, jewelry and more.
Tackle a lengthy hike at Umstead State Park
One of N.C.'s most-visited state parks, William B. Umstead State Park remains a peaceful getaway thanks to its sheer size—more than 5,000 acres of forest, trails and lakes sit on the edge of Raleigh, Cary and Morrisville. With 13 miles of multi-use trails that follow a series of rolling hills (perfect for horseback riding, jogging and cycling) and 22 miles of dedicated hiking trails, this is a must-hit destination for outdoor enthusiasts.
Of the major hiking trails, Sycamore is the longest, a moderately-easy loop trail with plenty of elevation changes and lots of shade that runs beside Sycamore Creek for a total of 7.2 miles and has the option to connect to many other trails along the way. See the park map here (PDF).
Pick out fresh fruits at the State Farmers' Market
Open from 9am-5pm daily, the State Farmers' Market, Raleigh, is made up of 30,000 square feet of fresh vegetables, produce, flowers and specialty goods. What's in season right now? Watermelon, cantaloupe, peaches and more summertime favorites.
Launch a kayak and do some easy paddling
Up for a paddling adventure? While kayak rentals are on hold due to COVID-19, if you're lucky enough to have one yourself, there's still fun to be had on the water this summer. One great spot to launch your 'yak? Robertson Millpond Preserve, in the town of Wendell, is a hidden 85-acre refuge for nature lovers, canoeists and kayakers. Opened to the public in 2015, the blackwater swamp property is the only bald cypress habitat in the Raleigh area, creating a unique experience of paddling through a forest-like setting.
See four more spots to launch your own car-top boat here.
Find towering trees on trails at Hemlock Bluffs Nature Preserve
Filled with shade during the summer months and rich with color in the fall, Hemlock Bluffs Nature Preserve provides an easy, family-friendly way to escape to the outdoors in Cary. The 140-acre park—established 40 years ago and named for the atypical group of nearly 200 Eastern Hemlock trees that can be found here—is highlighted by approximately three miles of mulch-covered walking and hiking trails that lead to a series of small overlooks.
Book a weekend of luxury at one of the world's top-rated hotels
Tucked into 12 acres of woodlands overlooking a private lake in Cary, a world-class getaway awaits—literally! As it turns out, a soothing spa, five-star cuisine, gracious staff and 150 spacious guest rooms and suites are a recipe for a big success.
The Umstead Hotel and Spa—previously recognized by AAA as a Five-Diamond property and by Condé Nast Traveler as the third-best hotel in the U.S.—has earned another major accolade. Forbes Travel Guide has named The Umstead Hotel, its fine-dining restaurant Herons and The Umstead Spa as Five-Star award winners, the highest-achievable ranking.
How big of a deal is that? No other hotel, restaurant or spa in the state of N.C. earned a Five-Star rating, and The Umstead is one of only 12 properties in the world to earn triple Five-Star status.
To start planning your trip, you can browse seasonal packages on the hotel's website.
---
Planning a trip? Whether driving or flying, exploring the outdoors or tasting the area's best food and drinks, we look forward to soon welcoming you to Raleigh, N.C. From transportation to lodging, dining and attractions, your health and safety are top priority for the hospitality industry. No matter how you travel, or what you do, you can travel confidently. Click here for the latest updates on COVID-19 and openings in the Raleigh area.

Comments