Update on Destination 2028
Friday, July 23, 2021, 10am by Loren J. Gold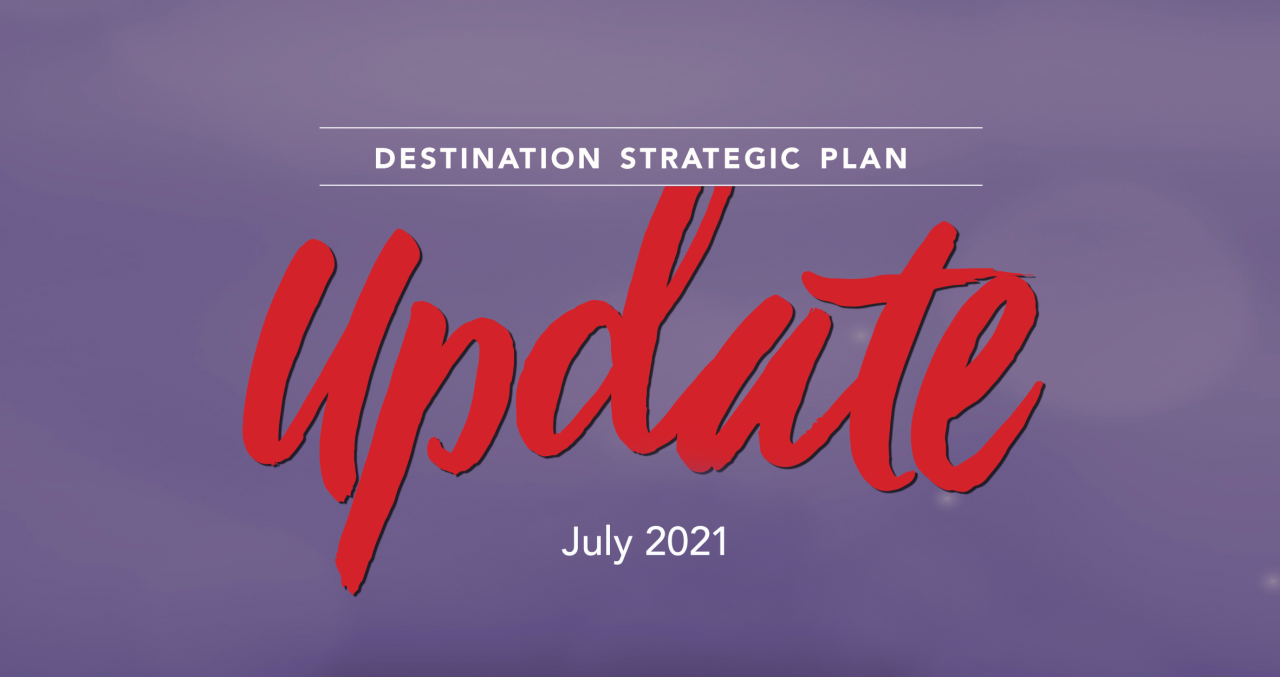 The last 17 months have no doubt been unprecedented in their overall effect on the revenues, employment and economic performance in the hospitality sector. Contingency planning, recovery tactics and long-term resiliency are the objectives for the GRCVB and all our community partners. The old saying "Plan the Work, Work the Plan" is more relevant now than ever. Our community completed the Destination Strategic Plan (DSP), a 10-year tourism master plan for Wake County and Raleigh, N.C., in fiscal year 2018-2019. You can see the full plan at www.visitRaleigh.com/2028.
The GRCVB is charged with the strategic direction, oversight and implementation of the DSP. After much success in year one, a slight delay (due to COVID-19) and reengagement in year two, our team stands ready in year three (fiscal year 2021-2022) to get back to work and continue our collaborative outreach, engagement and advocacy for continued tourism economic development success leading toward Destination 2028.

This brief overview will give readers some of the tactical work that lies ahead. These highlights are divided into the eight priorities reflected in the DSP. We have linked each section to the full document with details about each priority, if you would like to know more.
Priority focus: Meetings and conventions stand to be one of the primary efforts of the DSP with the immediate ability to drive results, provide measurement and plan for strategic development to increase return-on-investment
Goal: The DSP calls for a new 500-plus-room, full-service hotel at the Raleigh Convention Center.
Tactic in progress: Restart discussions with City of Raleigh, understand the long-term projections for Interlocal Fund tax collections and reengage the multiple development companies that submitted responses through the City's request-for-information process.
2) Sports
Priority focus: Develop the needed inventory to include additional fields and courts, as well as an indoor multipurpose venue, to elevate the county as a competitive sports tourism destination. Additionally, create an efficient and well-managed, countywide sports cluster model that utilizes the existing facilities and informs criteria for development and support of new venues
Tactics in progress: 

Strategic discussions will kick-off with the PNC Arena advisory committee to determine strategic enhancements, expansion and long-term usage of the arena and surrounding complex.
Engagement and partner consults are underway on the Cary indoor sports facility to advocate for preferred location, final design and development timelines with the Town of Cary.
3) Events
Priority focus: Adopt and implement an event management and creation process with set criteria to decide which events receive funding via public dollars
Goal: Signature Event Development Pilot Program is being launched as a part of the GRCVB budget for fiscal year 2022, to assist in a proactive strategy for leveraging and growing Wake County events that are of the scale or popularity level to drive overnight visitors. Music art, and cultural events are a few examples.
Tactics in progress: The Event Impact Calculator, a product of Tourism Economics, and subscribed to by the GRCVB, becomes the preferred measurement resource based on an agreed criteria with Wake County municipalities.
Priority focus: Utilize product enhancements to dramatically increase overnight visitor interest in Wake County's key attractors. Ensure Dorothea Dix Park's program includes overnight visitor-facing elements
Goal: Support and advocate for blockbuster exhibitions with our cultural and arts partners. 
Priority focus: Continue to create, curate and develop unique experiences to drive overnight stays
Tactic in progress: GRCVB's partnership with People-First Tourism will continue to seek out and grow unique visitor experiences in Wake County by targeting microentrepreneurs throughout the county who can engage visitors with tours, demonstrations and education activations. Content, sign-up and fulfillment will continue to grow on visitRaleigh.com.
Priority focus: Develop a long-term plan or set of principles with buy-in from both the hospitality and development sectors that will include consideration of a development's potential to help attract overnight visitors in the county's overall planning and development process in the future
Tactic in progress: Continued engagement with municipal and private-sector leaders on the usage and development of "key" land parcels through town master plans and tourism activation opportunities.
Priority focus: Advocate on behalf of those assets and leverage them to continue to extend the destination brand and support new overnight visitor travel into Wake County
Tactics in progress: New strategies developed for the international tourism market through partnerships with Visit N.C. and RDU Airport Authority.
Priority focus: Sew a thread of destination place-making within all areas of Wake County's future
Tactic in progress: Convene first annual Quality of Place Summit in partnership with Wake County Economic Development, top corporate employers and commercial development leaders to understand the "next normal" needs for workforce development, job recruitment and continuing the community engagement strategy around the value of tourism.
As our destination and its communities continue to "Build Back Better" in fiscal 2022, year-three implementation of the DSP will continue to guide our way forward.
For a more detailed list of all the DSP priority objectives for year-three (and other years') implementation, click here.
If you have questions, comments or otherwise would like to give input, feel free to connect with me directly at lgold@visitRaleigh.com.

Author: Loren J. Gold
Loren Gold is executive vice president for the Greater Raleigh CVB, responsible for leading the development of strategic sales and marketing programs including brand management, market research, marketing communications, advertising, destination technology and public relations. Gold also oversees the organizational implementation of the Destination Strategic Plan, Wake County's 10-year tourism master plan. Learn more
Comments