10 of the Best New Restaurants that Opened in 2018 in Raleigh, N.C.
Friday, December 07, 2018, 10am by Tabletop Media Group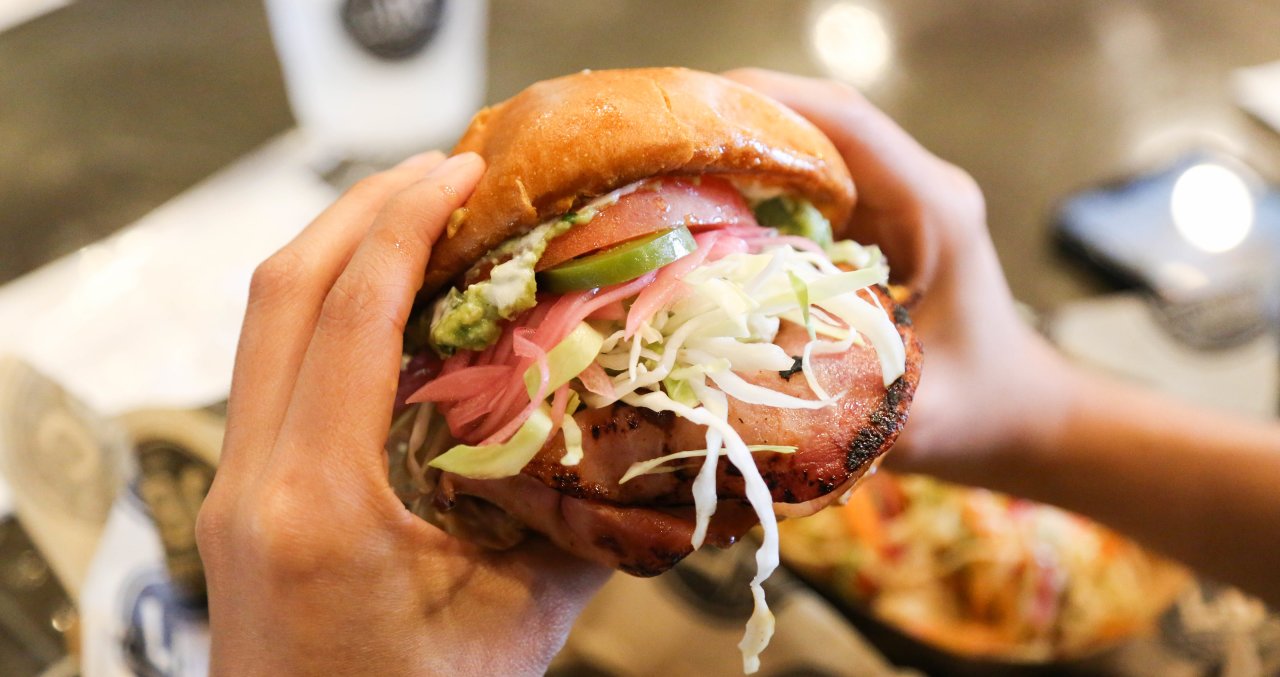 2018 has been another banner year for foodies in the Raleigh area. James Beard Award nominations, major new openings and seriously-good press (The New York Times, The TODAY Show and more have taken notice!) have shined a spotlight on the City of Oaks. From fried lotus root snacks paired with vacuum pot coffees to cake-style doughnuts, Raleigh's food scene is hotter than ever. With so many unique options and an ever-growing list of new restaurants, we've rounded up 10 of the best new restaurants that opened this year. 
 
Recently the subject of a beautiful feature on NBC's TODAY Show, A Place At The Table—the brainchild of Maggie Kane—is downtown Raleigh's pay-what-you-can cafe with a mission to provide community healthy food for all, regardless of means. Open for breakfast and lunch, Tues.-Sat., a latte and buttermilk biscuit, topped with decadent sage sausage gravy, is the perfect Southern sustenance to fuel a day of exploring the rest of the city. 
The newest addition to the Lynnwood Brewing restaurant group, Wilson's is located in what was once an empty loading dock on the corner of Atlantic Ave. and Whitaker Mill Rd.—just minutes from downtown Raleigh and a literal hop, skip and a jump from Lynnwood Brewing Concern (the two share an enormous patio space). Serving both beer and food, the menu includes Southern sandwiches (the Southern fried chicken sandwich with pimento cheese, lettuce and pickles on a brioche bun gets a five-star review from us!) as well as sides, salads and flatbreads.
From the owners of the critically-acclaimed Pizzeria Faulisi (a vaguely Neapolitan-style pizza shop that consistently has a line out the door) comes one of America's best new bagel shops. Big Dom's, the brainchild of husband-and-wife duo Zack and Amber Faulisi, specializes in hand-crafted bagels (sesame, cinnamon sugar, Asiago and more) in a pint-sized store just steps away from their pizza place in downtown Cary. Not just bagels, the menu includes biscuits, b'doughnuts (a baked, cake-style doughnut with powdered sugar) and coffee to fill all your breakfast needs.
Located in Raleigh's booming Warehouse District, Heirloom Brewshop—a gorgeous space infused with loads of soft, natural lighting—offers premium coffee and espresso to go along with unique drinks like the vacuum pot coffee as well as teas imported from Japan and Taiwan. Heirloom Brewshop has a small bites menu inspired by the founder's Laotian and Taiwanese roots—try savory options like the Laotian curry peanuts and fresh lotus roots fried in gluten-free starch, then finish off with something sweet like the pandan cheesecake. An added bonus? They're open until 11pm on weekends, fueling long days or late nights. 
Cow Bar is a handcrafted burger joint located in Morgan Street Food Hall, the 22,000-square-foot warehouse in downtown Raleigh that houses 20 culinary concepts ready to serve diners for breakfast, lunch and dinner (plus a bar that's open late night!). At Cow Bar. chef Dan Yeager brings his culinary expertise into play by creating unique and delicious burgers that everyone will enjoy. A standout from the menu—which includes burgers, hot dogs and fries—is the truffle burger, served with your choice of a fresh ground beef patty or vegetarian burger and topped with caramelized onions, truffle butter, shaved truffles and smoked Gouda. Feeling extra hungry? Opt for the Quad Stack with four beef patties, lettuce, tomato, onion, American cheese, bacon and Cow Bar Sauce (bring some friends to help with this one!). 
Read up on Morgan Street Food Hall, Raleigh's newest foodie attraction, here.
Seoul 116
A Japanese restaurant in the heart of nightlife neighborhood Glenwood South, Seoul 116 is a trendy Korean gastropub that's built for good friends and good times. This modern Korean kitchen and bar suggests ordering family style, making it a great place for larger parties. Delight in dishes like their soup with pork dumplings, pork belly chashu, rice cakes with black garlic oil and Korean fried chicken wings coated with a sweet and spicy sauce and black sesame crumble. Get a bottle of sake to share with your friends for a good time!
Fig Raleigh
Fig, a new coffee and cocktail bar, has recently opened its doors in a blooming corner of Raleigh's Historic Oakwood neighborhood. With a beautiful, cozy interior (part mid-century modern with a splash of art deco) and dog-friendly patio, Fig is the perfect place to get some work done or meet a friend for a quick drink—a small menu with options including quiche, acai bowls, sandwiches and salads is also available. They're open for breakfast and brunch seven days a week, so mimosas or a cup of Counter Culture coffee are never far away. 
Alamo Drafthouse Cinema—the beloved movie theater chain known for its passion towards film, food and beer—has officially opened its first N.C. location in Raleigh! The 11-screen complex, with theater capacity ranging from 49 to 109 seats, also features an Alamo first: the Video Vortex bar, an immersive video-themed bar where you can enjoy nearly 50 local beers on tap (or take them home in a 32-ounce can) plus dive into one of the largest rental collections of cinema in the country (75,000 classics, obscure releases, foreign films and more are on hand!). A full food menu—which can be served to you in the bar area or at your fully-reclining seat inside the theater—plus a large patio out front are sure to keep the place busy at all times. 
O-Ku Sushi, featuring a menu that takes a Southern approach to Asian cuisine (inside a truly-gorgeous dining space), focuses on unique ingredients and sophisticated presentations using fresh fish and seafood. From petite plates to sushi specialties, diners can choose from delicious options created by executive chef Richard Fong like Wagyu fritters, tuna crudo and poke, or opt for signature sushi rolls like the Black Widow (soft shell crab, snow crab, kimchi aoili and more) or the Yasai (a vegetarian option featuring ingredients like fresh cucumber, asparagus, avocado and shiitake).
Kaiju Bowl and Bao
After first making its appearance at Raleigh's Thrive NC festival in 2017, Kaiju Bowl and Boa opened in the summer of 2018 in downtown Raleigh. Kaiju offers delicious Asian food—bao buns, ramen and fried rice bowls that soothe the soul. The Kaiju ramen with bone broth, crispy pork belly, kale, enoki mushroom, duck fat and a soft boiled egg is a winner at any time of day, especially during the colder months, and two bao buns (for $10) are perfect for sharing—we like pairing the fried chicken bun with bok choy, pickled red onion and a spicy mayo and the fish bun with tempura fried cod, cabbage slaw and mango chili sauce. 
Smashed Waffles
Cast iron waffles paired with sweet, sticky and savory toppings—that's the (very successful) formula that founders Justin Cox and Hunter Harrison came up with when brainstorming the idea behind Smashed Waffles. Cinnamon sugar, pepperoni, chocolate chips, crispy bacon, cream cheese and more items that dot the menu mean that you can get your waffles however you want, whenever you want—always golden brown with a caramelized outer shell and fluffy inside. 
Header image courtesy of Seoul 116
Comments