11 Things to Look Forward to in 2021 in Raleigh, N.C.
Friday, January 08, 2021, 11am by visitRaleigh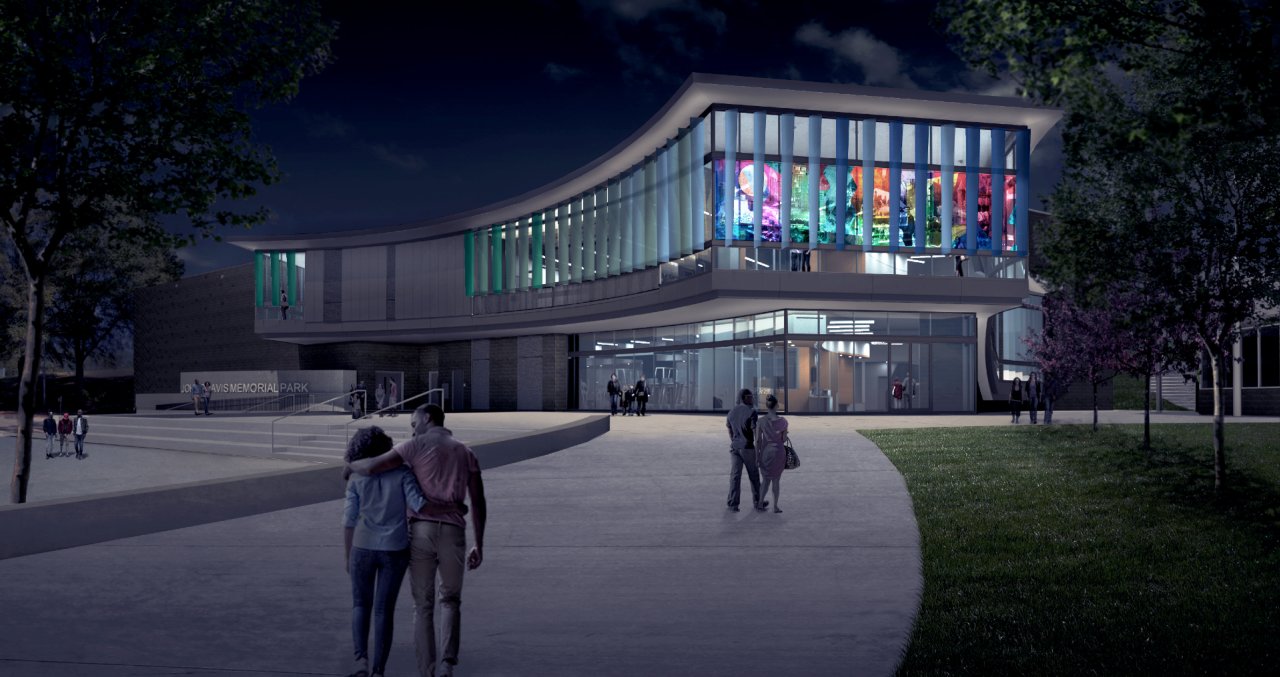 We're all thrilled to have turned the page to a new year. And while there is plenty of work to be done—the hospitality and tourism industry remains tasked with delivering safe experiences, social distancing needs to continue and vaccines need to be rolled out—there are certainly bits of good news on the horizon in Raleigh, N.C. (it helps, of course, to have been listed as one of Travel + Leisure's best places to travel this year).
For 2021, there are special events on the calendar, new places to explore, more restaurant openings lined up and plenty more to look forward to. We're so happy to share some of this good news with you!
Opening of Heights House Hotel
Created from an 1858 Italianate-style historic mansion in the Boylan Heights neighborhood in downtown Raleigh, Heights House Hotel is a majestic property currently being renovated, restored and transformed into a gorgeous, 10,000-square-foot, nine-room boutique inn and gathering space. Owned by local husband-and-wife duo Jeff and Sarah Shepherd, this National and Raleigh Historic Landmark is one of the few remaining pre-Civil War houses in the area and should make for one of the most unique vacation and staycation spots once opened (projected to be in the first half of 2021). 
Bonus: In case you missed it, two other very tempting getaway hotels opened in 2020: The Longleaf Hotel and Origin Raleigh.
Golden Mummies of Egypt at the North Carolina Museum of Art
A much-awaited special exhibition at Raleigh's North Carolina Museum of Art, Golden Mummies of Egypt—originally scheduled to open in 2020—will be a ticketed exhibition that presents eight extraordinary mummies for public viewing, plus explores beliefs about the afterlife during the era when Egypt was part of the Greek and Roman worlds (circa 300 B.C.E.–200 C.E.). This exhibition opens Mar. 6 and runs through July 11, and tickets are on sale now. 
One of the museum's favorite annual events—Art in Bloom, a multi-day festival of art and flowers—will also to return this June (after being canceled in 2020 due to COVID-19). The event will be held over two weekends, June 3-6 and June 10-13. Tickets go on sale April 7 for museum members and April 14 for nonmembers.
Opening of new John Chavis Memorial Park
Named for early 19th-century free black preacher and teacher of all races John Chavis, this 37-acre City of Raleigh park was opened in 1938 and thrived for many years as one of the state's first urban parks for African Americans. A revised master plan—including a new two-story community center, meeting spaces, renovated Carousel House (which houses one of the oldest operating vintage carousels in the U.S.) and a new central plaza with an integrated water feature—was adopted in 2014, and construction is scheduled to finish this summer.
Great new barbecue
All signs point to 2021 being a big year for barbecue in Raleigh. 
Sam Jones, renowned fourth-generation pitmaster and James Beard Award semifinalist, plans to open Sam Jones BBQ on Lenoir St. in downtown Raleigh this year, putting whole-hog 'cue, sweet tea and cornbread just a couple blocks from the Raleigh Convention Center; Wyatt Dickson, co-owner of the popular PICNIC, plans to open his own Eastern-style joint in Raleigh's rejuvenated Gateway Plaza shopping center this year—until opening, you can get a sneak peak of Wyatt's Whole Hog Barbecue by ordering from a heat and serve menu that's delivered each Thurs.; and Adam Cunningham and Marc Russell's Longleaf Swine announced a new location for their highly-anticipated brick-and-mortar restaurant in downtown Raleigh coming later this year (and you can order takeout meals each weekend in the meantime). 
Another critically-acclaimed barbecue spot—Prime Barbecue in Knightdale—made our list of the Raleigh area's best restaurant openings of 2020!
Construction begins on North Carolina Freedom Park 
North Carolina Freedom Park—a long-planned park aiming to honor the African American struggle for freedom and liberty for all—broke ground in late 2020 just a few blocks from the North Carolina State Capitol (corner of N. Wilmington and E. Lane Sts.), with plans to start full construction this year. The park will include phrases and quotes from famous Black North Carolinians engraved throughout the space, and a large sculpture in the middle of the park will shine a light into the night sky—the Beacon of Freedom—to reflect the fire for freedom. Designed by the internationally-known late architect Phil Freelon, the park expects to open to the public in 2022. 
Return of the N.C. State Fair (and other major events)
Canceled in 2020, the state's biggest annual event eyes a return to Raleigh for 11 days of high-flying rides, deep-fried foods, live music, stunt shows and other entertainment this fall. Scheduled for Oct. 14-24, we may still be months away from tickets going on sale and hearing of any COVID-related changes for this year's event, but our glass-half-full outlook is optimistic. 
More major events we hope to see return later this year: Hopscotch Music Festival, International Bluegrass Music Association's World of Bluegrass, Beericana Craft Beer and Music Festival, the Raleigh Christmas Parade, North Carolina Chinese Lantern Festival and many, many others. 
The Town of Cary's Sesquicentennial (150th birthday)
Just west of Raleigh, the Town of Cary began as a settlement in 1750, was incorporated as a town in 1871 and is today the seventh-largest municipality in the Tar Heel State. Known for friendly people, good beer, great bakeries and more, the town's sesquicentennial is officially April 3, 2021 (but we'll cheers to 150 all year long!).
A list of official events to celebrate (virtual or in-person) will come later, but a visit to Cary's fast-growing downtown area in 2021 makes for well-timed trip idea: Di Fara Pizza, a beloved pizza icon from Brooklyn, plans to open their first restaurant outside of N.Y. in downtown Cary early this year, and Downtown Park—a seven-acre park that's expected to become a tourist destination in its own right—is scheduled to begin construction this year on water features, performance places, market spaces and more (one acre of the park is already finished, and the full park is expected to open in waves, finishing in 2023).
(For the curious, the City of Raleigh celebrated its 228th birthday on Dec. 31, 2020.)
More outdoor dining and drive-in/outdoor movies
One thing from 2020 that we hope is here to stay: more outdoor dining and movies.
While restaurants in N.C. have been operating dining rooms at half-capacity for months now, many have also adapted to add additional outdoor seating (to go along with enhanced takeout options). During the summer and fall, the Downtown Raleigh Alliance hosted a series of Dine Out Downtown nights, where streets were closed to car traffic and additional tables and chairs were brought in so visitors could eat outdoors—on sidewalks and in the streets—in a comfortable setting. They plan to host the series again in 2021, and dates will be announced later. 
The Raleigh area also saw an abundance of drive-in movie events last year, getting creative by filling city parks and open parking lots with movie-goers and providing food truck options on-site. We're no stranger to outdoor movies, but these drive-in events were unique (and we hope to see more on the calendar this year!). 
A full year to tackle "one of America's most scenic bike trails"
People in Raleigh—and across the world—found new outdoor escapes to keep themselves busy (and safe) once COVID-19 showed up in 2020. State and local parks were as busy as ever, but Raleigh was ready thanks to the sheer amount of parks, greenways and nature preserves that blanket the City of Oaks. 
COVID-19 also launched the "next great bike boom," with many bike shops selling out of a year's worth of inventory by the time summer had arrived. In Raleigh, both new and seasoned cyclists would be wise to tackle the Neuse River Greenway Trail this year, a 30-mile paved path that traverses from Falls Lake in North Raleigh all the way to Clayton, N.C. You can read all of our tips and tricks to help conquer the trail here (including a delicious barbecue detour), and you can also see for yourself that Fodor's named this path one of the 15 most scenic bike trails in America.
Bonus outdoor content: How to bike between Raleigh and Durham on the East Coast Greenway; six peaceful nature preserves to explore; and how to find this incredible chainsaw art inside Umstead State Park. 
Return of performing arts and live music
For a destination that plays home to so many prestigious performing arts organizations—Carolina Ballet, North Carolina Theatre, North Carolina Symphony and North Carolina Opera, just to name a few—losing mostly an entire year of in-person performances was certainly a major loss for artists, visitors and art appreciators in Raleigh (Raleigh Little Theatre did host a limited number of outdoor and indoor performances late in 2020, as did Burning Coal Theatre and others).
It was also less than a year ago that Rolling Stone had just named Raleigh "one of eight cities where live music has exploded" thanks to college radio stations, collaborative artists and clubs that rock. 
While these stages have mostly quiet for longer than we could have imagined, our fingers are crossed that 2021 has better things in store (the best way to stay in the know is to follow arts organizations and venues on social media—some do have 2021 schedules tentatively planned!). 
Dueling Dinosaurs preparing for arrival in Raleigh
In case you missed major news that came late in 2020: the most spectacular fossil ever found in America—a T-Rex and Triceratops that were buried together while locked in battle—is coming to Raleigh's North Carolina Museum of Natural Sciences (where it will live permanently on display).
The fossil, which includes the only 100% complete T-Rex skeleton ever found, will be housed in an upcoming expansion of the museum—the SECU DinoLab—where visitors will be able to get up close and personal with the fossils and meet some of the scientific team as they uncover long-buried secrets.
Expected to become one of Raleigh's most fascinating visitor attractions, the lab will start construction this year and plans to open in 2022. Until then, read up on this major news here!
Header image is a rendering from John Chavis Memorial Park
Comments