20 of the Best Date Ideas in Raleigh, N.C.
Friday, February 05, 2021, 11am by visitRaleigh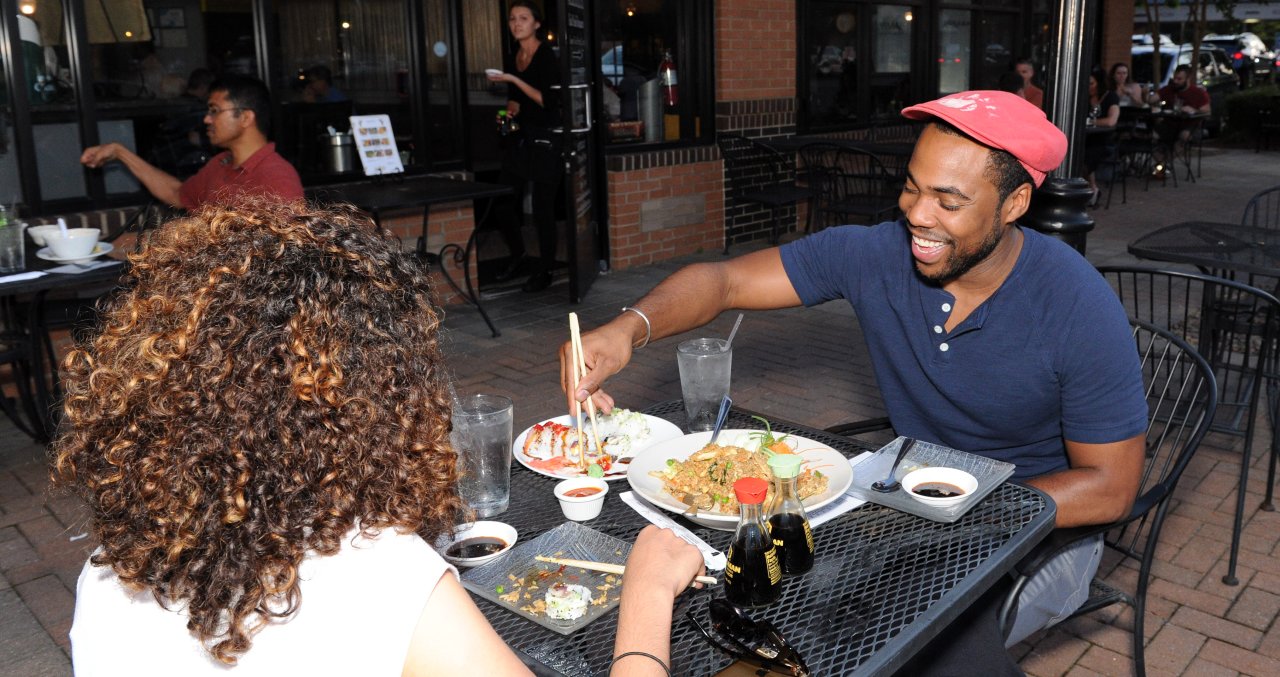 Valentine's Day may be just around the corner, but the Raleigh area serves up the perfect places for romantic dates year-round! If you're looking to take a trip with your loved one this season, you should take a peek at some of the best date ideas the City of Oaks has to offer. Whether your thing is art, food, outdoor activities or a combination of all three, you'll discover that a date night (or day!) around Raleigh doesn't disappoint.
For the artsy sweethearts
1. One of the most cherished indoor and outdoor spaces in Raleigh, the North Carolina Museum of Art—the first art museum in the country to be established using state funds in 1956—is a free-admission gem, boasting galleries that offer outstanding works of art from antiquity to the present, including European, American, African, Egyptian and Jewish displays. Surrounding the museum buildings is the Ann and Jim Goodnight Museum Park—made up of 164 acres of trails, monumental art installations and a gorgeous amphitheater, the park is the nation's largest museum art park, and a top choice for a picnic, walk or bike ride.
Also recommended: Gregg Museum of Art & Design
2. Smart, modern and a little unexpected, CAM Raleigh (Contemporary Art Museum) is hands down a favorite among locals. This striking, non-collecting contemporary art museum, located in downtown Raleigh's rapidly-growing Warehouse District, displays new and emerging work by local and national living artists. Opened in 2011, this expansive, light-filled gallery space is now free-admission, showcasing bold and unique exhibits. In Feb. 2021, you'll find the work of Kennedi Carter, a North Carolina native and young photographer who gained fame after her Vogue cover shoot with Beyoncé last year. 
Nearby dining: Heirloom Brewshop; Humble Pie; Barcelona Wine Bar
3. A creative date-night activity, Wine and Design—founded in Raleigh and seen on ABC's "Shark Tank"—has adapted in recent months to offer both social distance-friendly in-person events and at-home virtual art classes so you can create your own masterpiece (and enjoy your own wine). A full schedule of public events dots the upcoming calendar, and private events can be requested as well, so you can choose between heading to the flagship downtown Raleigh studio for a class, or pick up your at-home paint kit tha's included with a virtual registration.
4. Show off your intellect by putting the phones away and browsing books on display at independent book shops in the Raleigh area. At the legendary Quail Ridge Books—founded in 1984—two floors of pure joy await in the North Hills neighborhood; in beautiful downtown Wake Forest, Page 158 Books owners Sue and Dave Lucey will pull out all the stops to make you feel right at home; and at Des Livres & Delices, a French specialty shop, you can pick up your wine, cheese and charcuterie supplies—plus your books!—for a cozy night at home.
Also recommended: So & So Books; Nice Price Books; Reader's Corner
5. Founded in 1932 and based in Raleigh, the North Carolina Symphony puts on an incredible 175 concerts and events across the state during a normal year. In-person performances at the Duke Energy Center for the Performing Arts, along with virtual performances streamed to your home, are taking place in winter and spring of 2021 (so take your pick!). If you're attending a show in downtown Raleigh, please mask up, and also feel free to swing by 10th & Terrace at Residence Inn Downtown Raleigh for a pre- or post-show drink.

For the foodie couples
6. Have an appetite for learning? A hands-on class at Whisk in Cary should satisfy those cravings. From calzones to macarons—and everything in between—these in-person classes take you from start to finish through the cooking or baking process, plus provide plenty of time to devour your masterpiece at the end of class. Typically two to three hours in length—and often including beer and wine—classes covering a range of cuisines dot the upcoming calendar (but often sell out quick, so set that date ASAP!). Note the picture below is pre-COVID, and masks are now required.
7. Nothing says romance quite like a date to a chocolate factory. Visit the bean-to-bar Videri Chocolate Factory, tucked away in Raleigh's Warehouse District, where you can witness the magic of chocolate-making by taking a self-guided tour and seeing the process from start to finish (plus take part in a few taste tests). This is a guilt-free zone, so make sure you get your fill of seasonal bonbons, truffles, hot chocolate and coffee. Note that due to COVID-19, retail hours are limited, but a walk-up window serving soft-serve ice cream has been added to the offerings.
Also recommended: Escazú Chocolates; The Chocolate Boutique
8. A night at the Chef's Table? Yes, please! Second Empire Restaurant & Tavern—one of the most romantic restaurants in the City of Oaks—resides in the restored Dodd-Hinsdale House (circa 1879) on Hillsborough St. in downtown Raleigh. With its classical elegance, friendly staff, world-class wine and critically-acclaimed cuisine, Second Empire beckons guests to an unforgettable evening celebrating birthdays, anniversaries and other milestones. At the Chef's Table, executive chef Daniel Schurr and his staff will give you a first-hand look at the techniques used to create the evening's exclusive menu.
Also recommended: Mulino's Italian Kitchen & Bar; Angus Barn; Herons at the Umstead Hotel and Spa; Saint Jacques French Cuisine
9. For more than 40 years, Irregardless Café has served downtown Raleigh as the perfect dinner date spot with a tasty and diverse menu that pleases vegan, vegetarian and hard-core carnivores alike (and now features expanded outdoor seating). After dinner, hop across the street for a few belly laughs at Goodnights Comedy Club, an iconic club that has hosted comedy talent from across the country for more than 30 years now (the ultimate dinner-and-a-show experience!).
Also recommended: Hayes Barton Cafe and Dessertery followed by a show at Rialto Theatre
10. Perfect for a casual weekend morning, Raleigh's State Farmers Market—considered one of the nation's best and most modern markets—positively dazzles with independent specialty shops, restaurants and produce stands. You'll find fresh-cut flowers (bonus points!) plus plenty of seasonal goods to enjoy on-site, savor at home or pack a picnic with (Raleigh's gorgeous Dorothea Dix Park is about a 90-second drive away, hint hint).
For the adventurous duos
11. At William B. Umstead State Park, outdoor lovers can use 22 miles of hiking trails and 13 miles of bridle or mountain bike trails, plus fish and paddle all within the nearly 6,000-acre urban recreational area. You can even reserve a camping spot for a unique night in the great outdoors (a campfire and s'mores make for a darn good night cap!).
Also recommended: Falls Lake State Recreation Area; Wilkerson Nature Preserve; Neuse River Greenway Trail
12. Ready to put your teamwork to the test? Housed in a historic granite-and-brick water tower that dates back to 1887—and was once the city's tallest building—The Tower Escapes' spooky location plays well with the cryptic puzzles and challenges that guests are tasked with solving in order to escape the game in less than one hour. Designed for groups of two to 10, bring your best creative thinking skills and be ready to work as a team (or else you might not make it out!). 
Nearby dining: Garland; Whiskey Kitchen; Parkside
13. Grab a beer, throw an axe, have a blast. Wait, what? Inside Morgan Street Food Hall in downtown Raleigh, Epic Axe has brought the bullseye to the masses, providing two throwing lanes for social outings, private parties and ice-breaking dates. You can book your timeslot in advance for as little as $20 per person for 30 minutes. Protip: Keep a wide stance and follow through!
Also recommended: Kings Dining & Entertainment; Rush Hour Karting
14. Looking for big entertainment? Drive Shack—the interactive golf complex that caters to big groups—opened in 2019 in Raleigh. The three-story complex includes 96 climate-controlled golf bays, a full-service restaurant, a rooftop bar, more than 300 televisions, an arcade area, meeting rooms and more. For a more low-key or serious golfer experience, downtown Raleigh's Dogwood Country Club uses TrackMan golf simulator technology to simulate more than 75 championship golf courses from around the world (and a heated outdoor area is a perfect spot for a post-round drink).
15. Certainly one of the best things to come out of 2020, the new Diavolo at New Hope Disc Golf course opened late in the year to rave reviews in Cary. (UDisc.com named it the number seven best course in the world!). The 45-acre layout asks golfers to throw their discs through woods, across fields and over ponds, providing a serious challenge (but three sets of tees to choose from offers beginners a chance, too). Disc golf has seen a surge in popularity in recent years and courses can draw a crowd, so a few more of our favorites to tee it up on: Zebulon Community Park, Buckhorn Disc Golf Course and Jones Park.
16. One of America's most spectacular gardens—a secret among some locals but a sanctuary to plant lovers around the world—is open to the public just eight weekends per year in Raleigh, N.C. Located 12 miles south of downtown Raleigh, Juniper Level Botanic Garden is a 28-acre campus showcasing more than 27,000 different kinds of native perennials, exotic plants, rare delights and unusual specimens of trees and shrubs not found many (or any) other places on earth. This "Eden of rare plants" draws gardeners, researchers and fans of beautiful plants from across the globe each year for select open house dates. Note: The next open house dates are Feb. 26-28, 2021.
For the history lovers
17. An affiliate of the Smithsonian Institution, the North Carolina Museum of History features more than 14,000 years of Tar Heel State history, from the state's earliest inhabitants through the 20th century. The museum also houses the North Carolina Sports Hall of Fame, and exhibits on display currently include Toy Boom! Toys from the 1950s & '60s, featuring vintage playthings in abundance—from Easy-Bake Oven to Rock 'Em Sock 'Em Robots.
18. Opened as a county park just 15 years ago but full of centuries-old tales, the 174-acre Historic Yates Mill County Park has it all—hiking trails, a 24-acre pond and Historic Yates Mill, Wake County's last remaining gristmill (an 18th-century relic fully restored and operable!). Hike the trails, cast a fishing line from the boardwalk and 'gram the perfect sunset, but please note that tours of the mill are currently unavailable due to COVID-19. 
19. Learn about one of Raleigh's most prominent Black citizens, Dr. Manassa Thomas Pope, at the only African American house museum in the state. Built in 1901, the Pope House Museum offers a glimpse into the life of one of Raleigh's most intriguing citizens, Dr. Manassa Thomas Pope. Dr. Pope was one of the first graduates of the Leonard School of Medicine at Shaw University and the only African American man to run for mayor of a Southern capital during the Jim Crow era. Located in the heart of downtown Raleigh, the Pope House features original furnishings and many historical artifacts that give insight into this remarkable man and his prominent family.
Also recommended: Joel Lane Museum House; Mordecai Historic Park
20. The North Carolina State Capitol, located in what was originally the exact middle of Raleigh, was first built in 1796. A catastrophic fire destroyed the building in 1831, and the building that stands today was completed in 1840. Today, the governor, lieutenant governor and their staffs occupy offices on-site, and the building continues to be used for official state business, including bill signings, press conferences and historic commemorations. Each year, more than 100,000 visitors take part in free tours, educational programs and events at the Capitol in downtown Raleigh. Note: The Capitol is currently closed to the public due to COVID-19, but the exterior and grounds are a sight to see (and great for photo ops).
Nearby dining: Sitti; Gravy; Raleigh Times Bar; Raleigh Raw
Valentine's Day 2021 in Raleigh, N.C.
The Downtown Raleigh Alliance has rounded up a number of restaurant and retailer specials for Valentine's Day 2021 in Raleigh (special cocktails, chocolate boxes, dinner deals, hotel packages and more!).
 
Romance hotel packages
Plan a weekend with your significant other with these special romance packages, some with late check-out!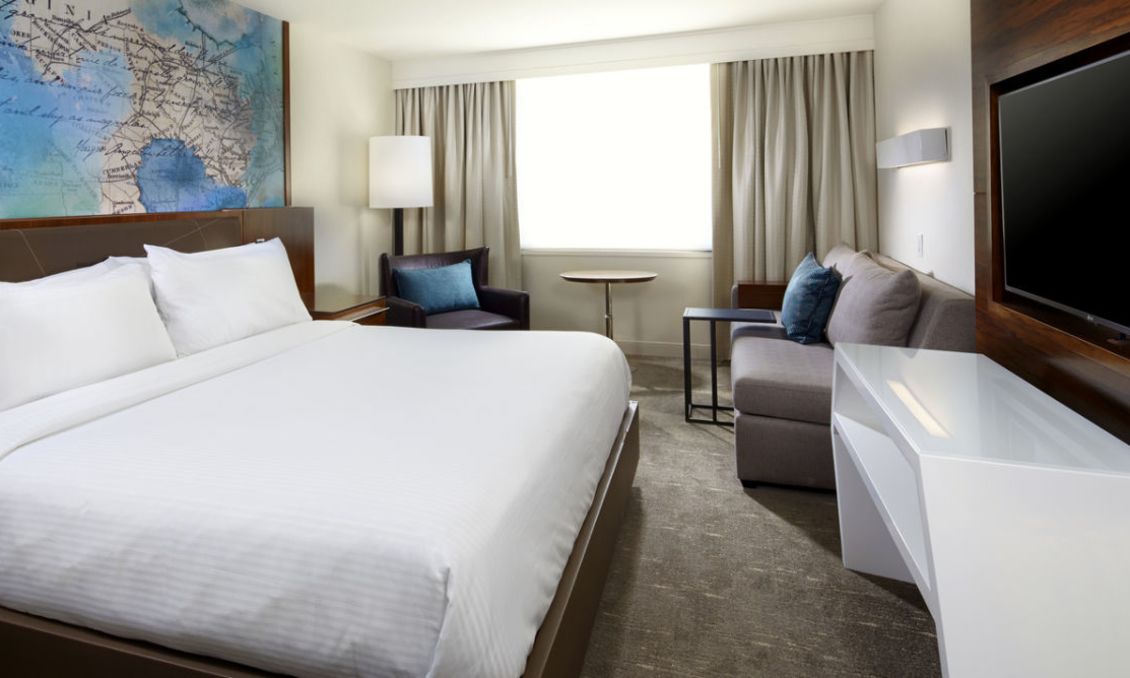 Raleigh Marriott Crabtree Valley: Be My Valentine Package
Stay includes champagne, chocolates, breakfast and more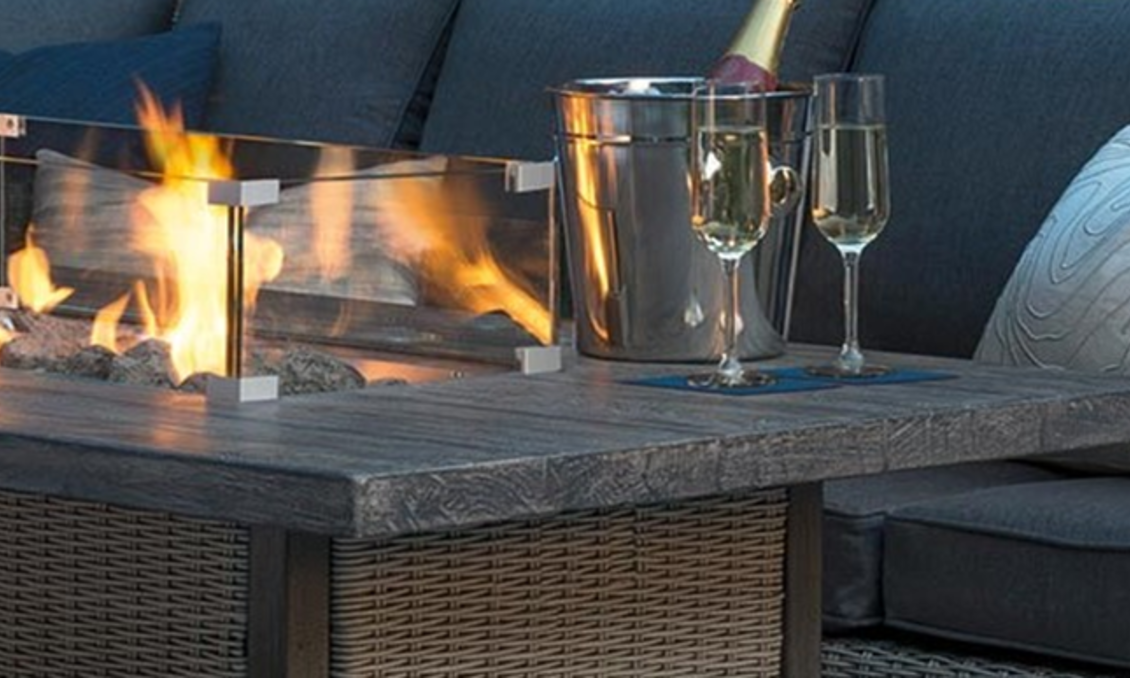 DoubleTree by Hilton Raleigh Midtown: Romance Package
Special rate includes a bottle of red wine and fresh strawberries
Raleigh Marriott City Center: Treat Your Sweetheart with Sweets
With chocolate-dipped strawberries and a bottle of sparkling wine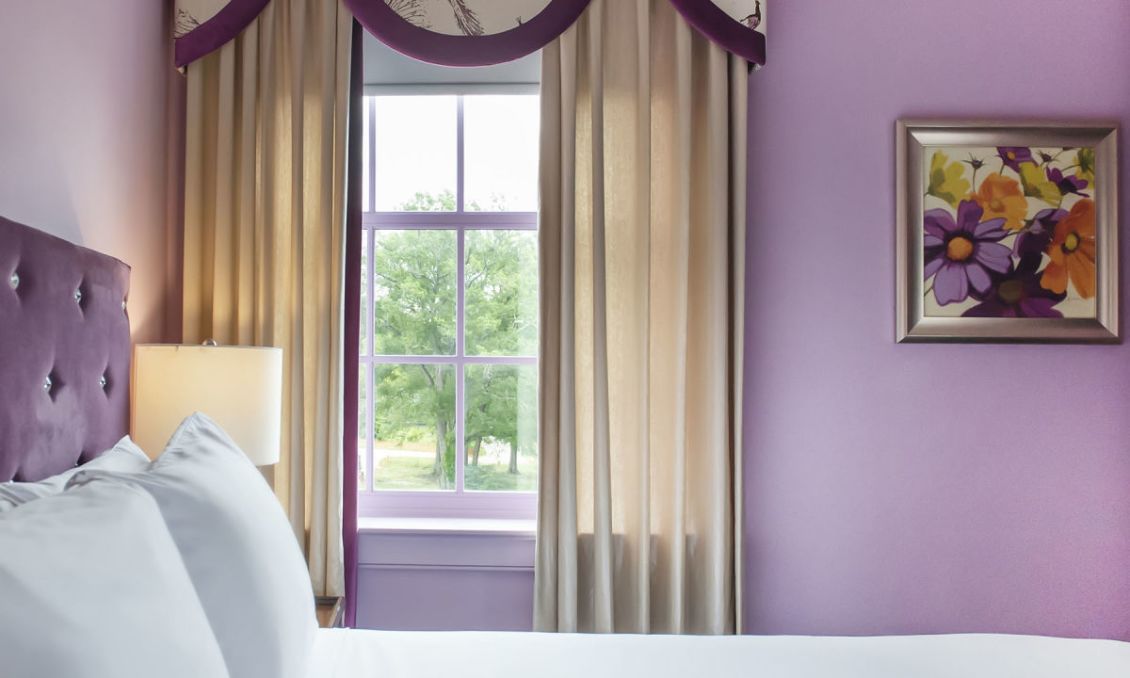 The Mayton: Valentine's Package
With chocolate-dipped strawberries and a bottle of sparkling wine

Where to buy chocolate, flowers and wine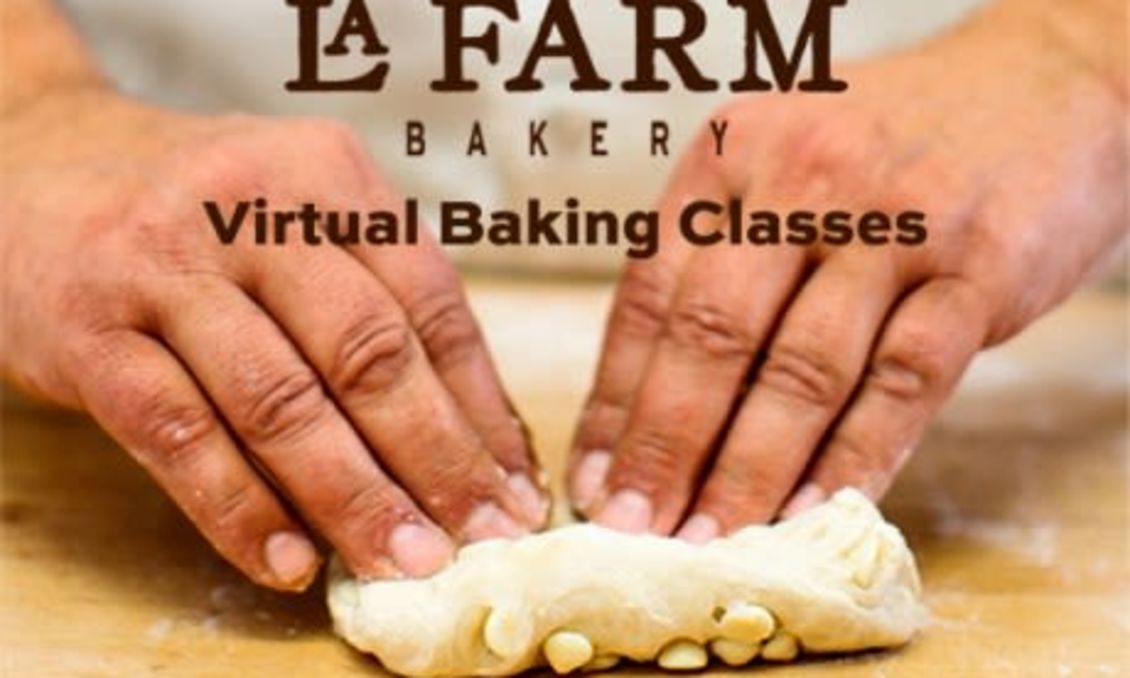 Event, Feb. 13: Valentine's Chocolate & Champagne with La Farm Bakery (Virtual)
Comments