Things to Do in Downtown Raleigh, N.C.
Thursday, April 20, 2023, 12pm by visitRaleigh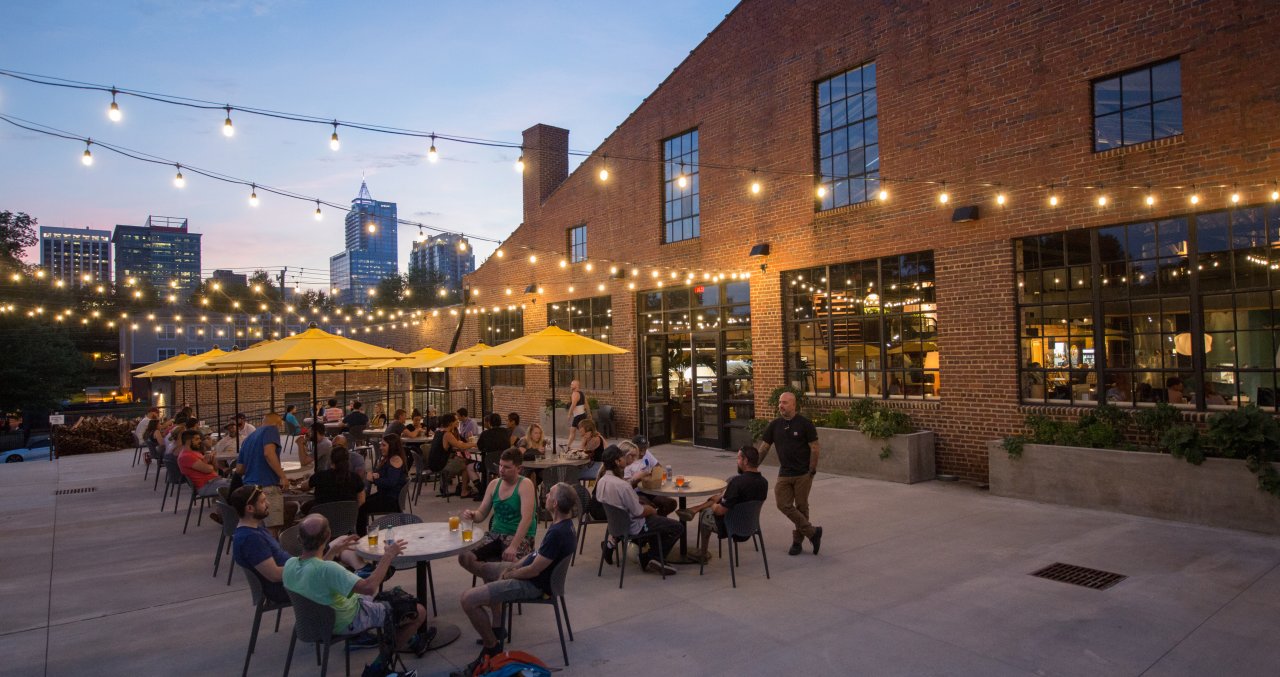 New in downtown Raleigh: Sip n' Stroll Downtown social district
Launched in August 2022, visitors to downtown Raleigh can drink beer, wine or cocktails as they walk through a defined area of downtown Raleigh, seven days a week from 11am-10pm! See the district boundaries and participating businesses (and their level of participation) here!
---

Downtown Raleigh, N.C., is where historic neighborhoods, world-class museums, Southern diners, outdoor green spaces, performing arts venues, local shops, breweries and underground cocktail spots all work together to create one incredible cultural hotspot.
Here's how to eat, drink, dance and explore downtown Raleigh!
 
Some of Raleigh's best restaurants
Mulino Italian Kitchen + Bar: One of Raleigh's most unique dining venues, it doesn't get much better than eating hand-made pasta or wood-fired pizza (with a glass of wine or two) while sitting poolside in Mulino's secluded courtyard.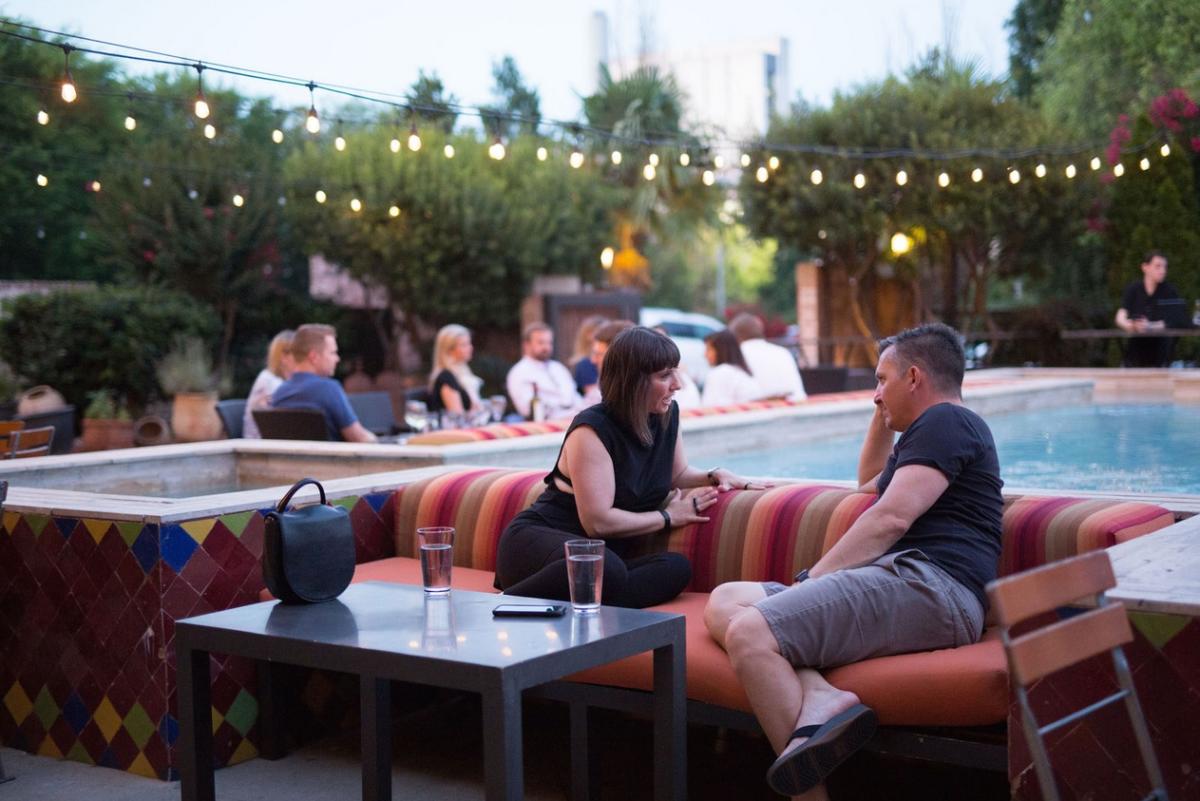 Irregardless Café: When Arthur Gordon opened Irregardless in 1975, he boldly laid out a vegetarian-forward menu in a city full of steakhouses. Today, you'll find the restaurant filled up at brunch, lunch and dinner enjoying food, drinks and nightly live music. 
Stanbury: Simple decor and a neighborhood vibe are paired with stunning cuisine at Stanbury, where the modern American menu changes daily depending on what's in season and what the chef is inspired by on that particular day. In 2014 a New York Times travel story described Stanbury as "serving the most exciting food in Raleigh." 
Poole's Diner: Perhaps the most well-known restaurant among the City of Oaks' booming food scene, chef Ashley Christensen's Poole's Diner has retro-chic charm to go along with one of America's most famous mac and cheese dishes (more than 15,000—one for almost every table—are sold each year).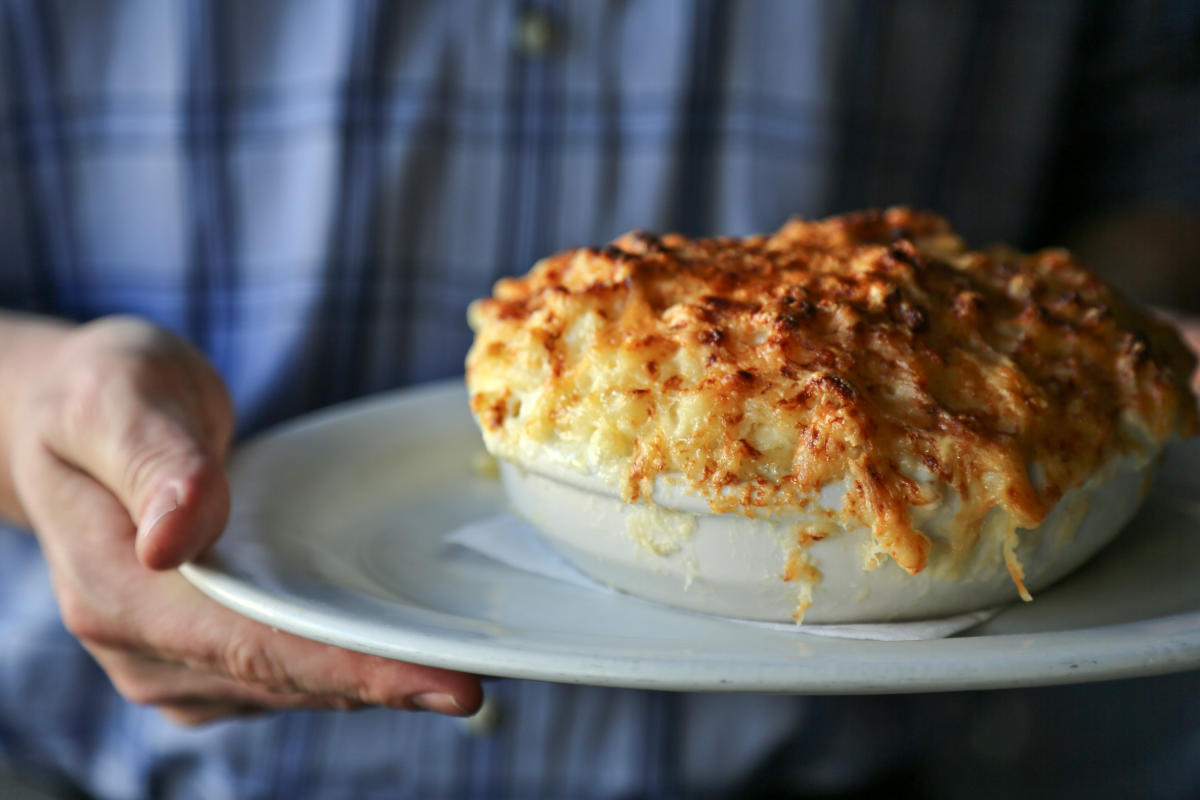 Crawford and Son: The flagship restaurant from chef Scott Crawford, Crawford and Son—opened in late 2016—has been an immediate hit, earning the 'Restaurant of the Year' designation from Raleigh's The News & Observer in 2018. 
Centro: The brainchild of Angela Salamanca (originally from Colombia, she's called Raleigh home for more than 20 years now), Centro keeps the vibe casual but sophisticated and a menu stacked with elevated Mexican and Latin American staples (the Mole Poblano is legendary).
Second Empire Restaurant & Tavern: Located at the historic Dodd-Hinsdale House (built in 1879, a Second Empire Victorian-style house, hence the restaurant name), Second Empire is a AAA Four Diamond Award recipient and popular dining choice for special occasions and social events. 
Bida Manda: Opened in 2012 as one of the first Laotian restaurants in the U.S., Bida Manda is widely regarded as one of the best dining experiences you'll ever come across (make reservations two weeks in advance if you can). 
St. Roch Fine Oysters + Bar: The oysters are fresh and the po'boys are loaded—don't even get us started on the hushpuppies. At chef Sunny Gerhart's St. Roch, you'll get as close as you can to a New Orleans dining experience without leaving town, complete with Big Easy-inspired cocktails, wine and beer.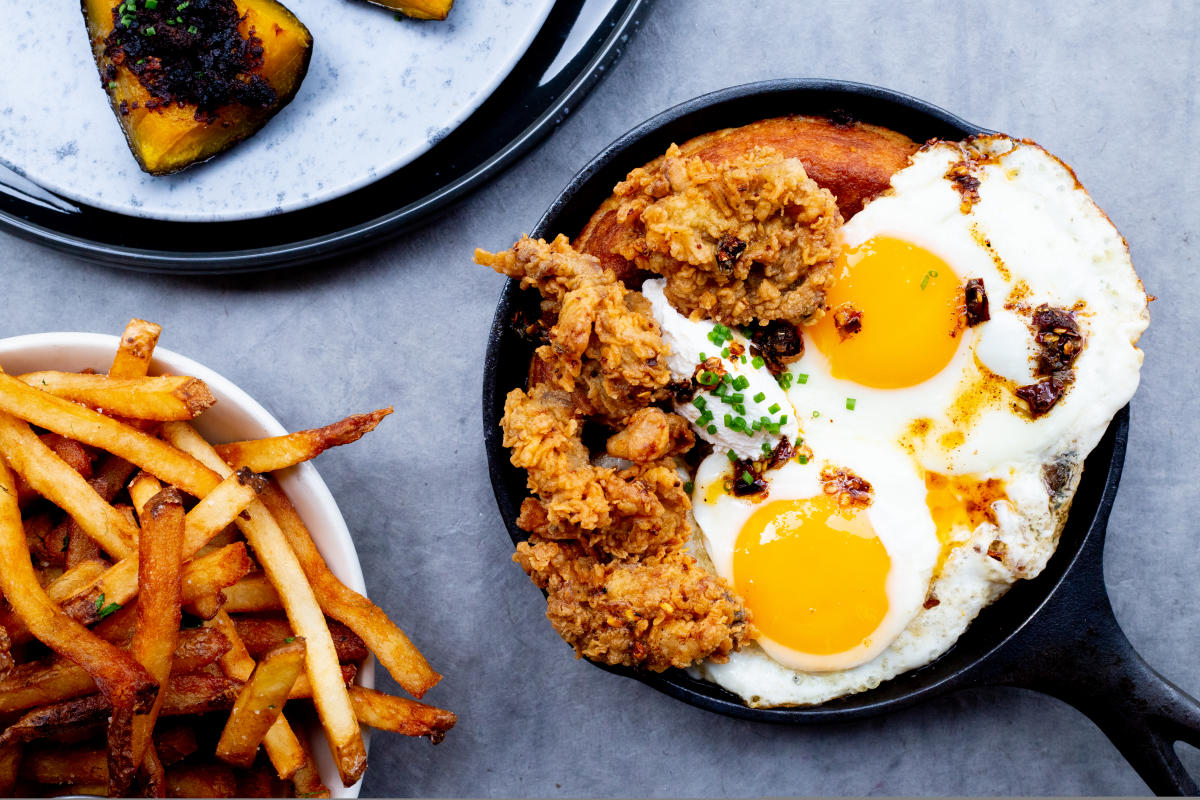 Can't-miss museums
North Carolina Museum of History: Founded in 1902 (and in its current location since 1992), the North Carolina Museum of History explores more than 14,000 years of state history, from the earliest inhabitants through the 20th century (with galleries totaling more than 55,000 square feet).
North Carolina Museum of Natural Sciences: One of the Southeast's most valuable cultural resources and one of the nation's most awe-inspiring museums about the natural world. The Nature Research Center, the newest wing of the museum, is certainly one of Raleigh's most recognizable buildings.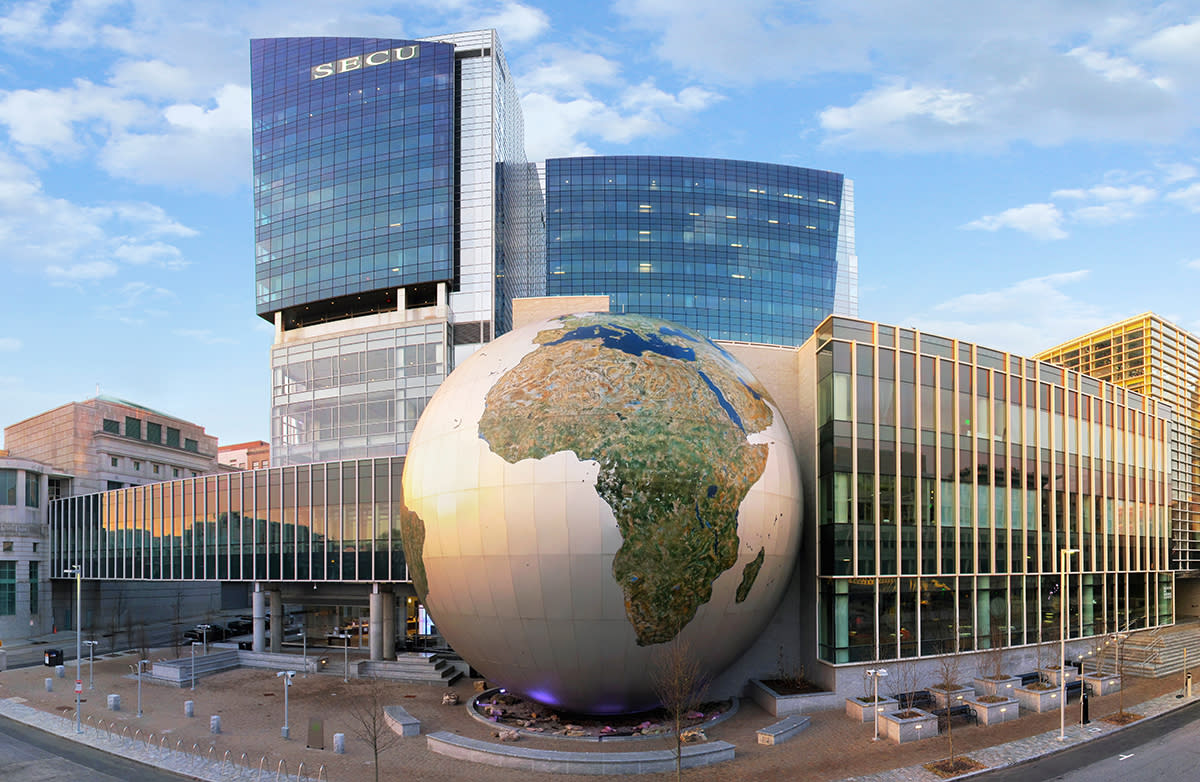 Marbles Kids Museum: With the goal of sparking imagination, discovery and learning through play, kids can go on a jungle safari, get behind a camera and be a reporter, dress up as a forest creature or board a pirate ship at this innovative and wildly popular children's museum in downtown Raleigh.
City of Raleigh Museum (COR Museum): This free-admission gem of a museum examines and interprets the 225-plus year history and heritage of the City of Oaks with the goal of "preserving Raleigh's past for its future."
CAM Raleigh: This striking, non-collecting contemporary art museum, located in downtown Raleigh's rapidly-growing Warehouse District, displays new and emerging work by local and national living artists. Every exhibition is unique, bold, highly memorable and designed to be thought-provoking and transformative.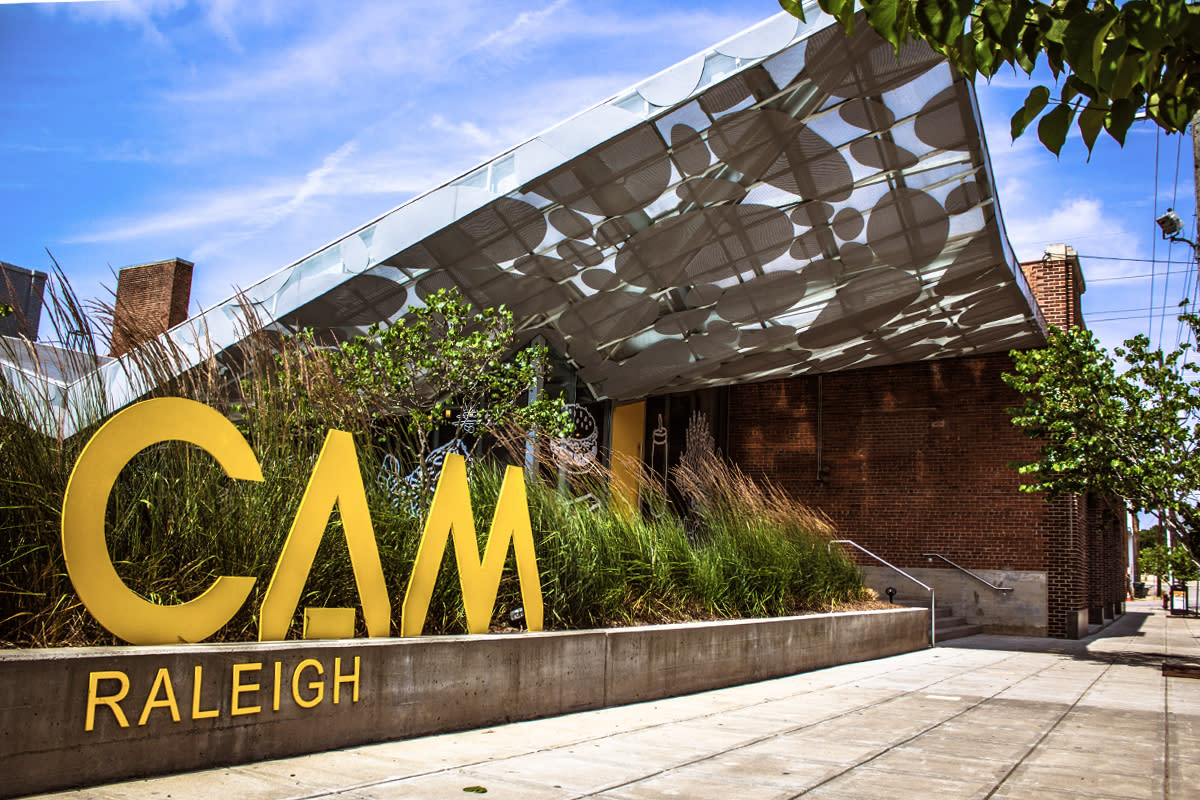 Underground cocktails
Foundation: Now 10 years strong, this basement bar—where house-made colas and syrups are mixed into seasonal drinks—has blazed a path and opened doors for others in modern day Raleigh's cocktail scene.
Watts & Ward: This craft cocktail bar from Ireland native and Hibernian Hospitality owner Niall Hanley is 6,000-square-feet of 1920s America underground spirit. Located beneath Caffé Luna and directly across from Moore Square, Watts & Ward is a seemingly endless cavern, with room after room of leather seating, vintage artwork, rustic tables, dim lighting and bookshelves full of history.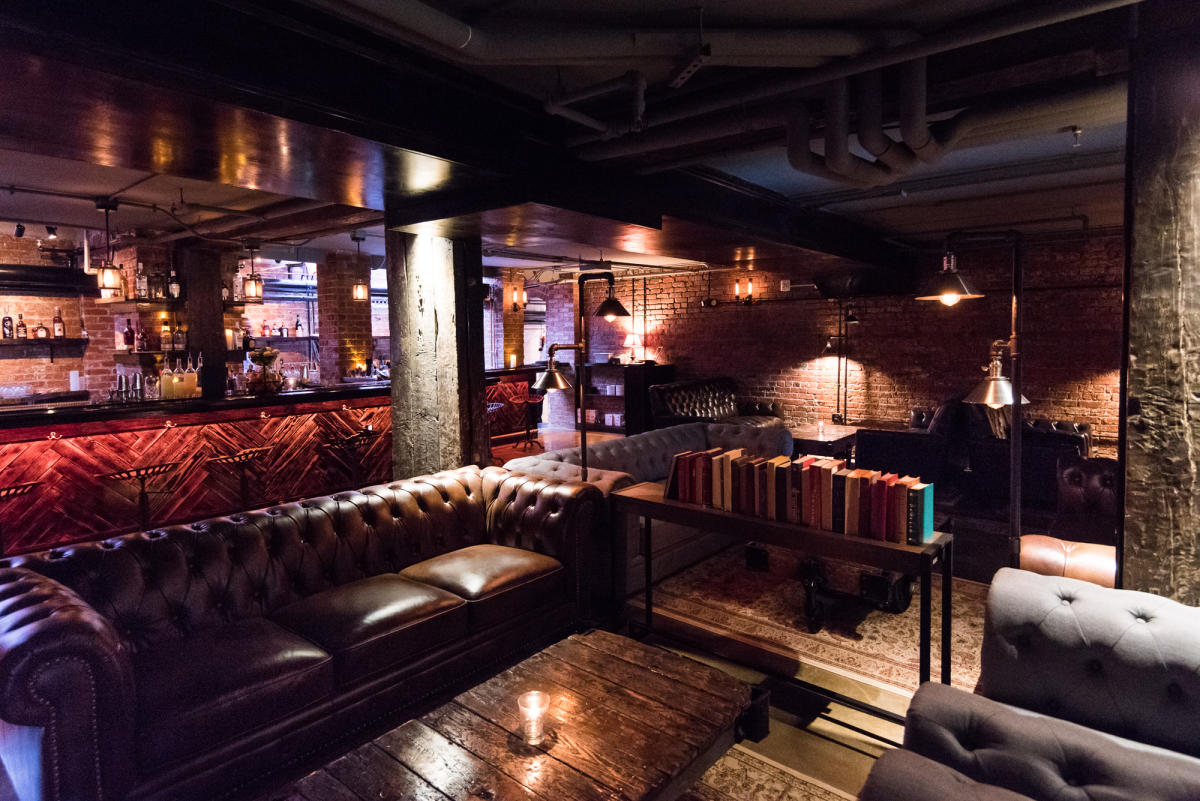 Historic sites
Pope House Museum: As the only African-American house museum in the state, the Pope House—built in 1901—offers a look into the life of one of Raleigh's prominent African-American citizens, Dr. Manassa Thomas Pope. Dr. Pope was a graduate of the Leonard School of Medicine, an officer during the Spanish-American War and the only African-American man to run for mayor of a Southern capital in the Jim Crow Era.
North Carolina State Capitol: After a fire destroyed the original Capitol in 1831, the present-day building was rebuilt in 1840 and stands today as one of the best-preserved examples of a civic building in Greek Revival-style architecture in the nation. Open for self-guided tours Mon.-Sat., with guided tours each Sat. at 11am and 2pm.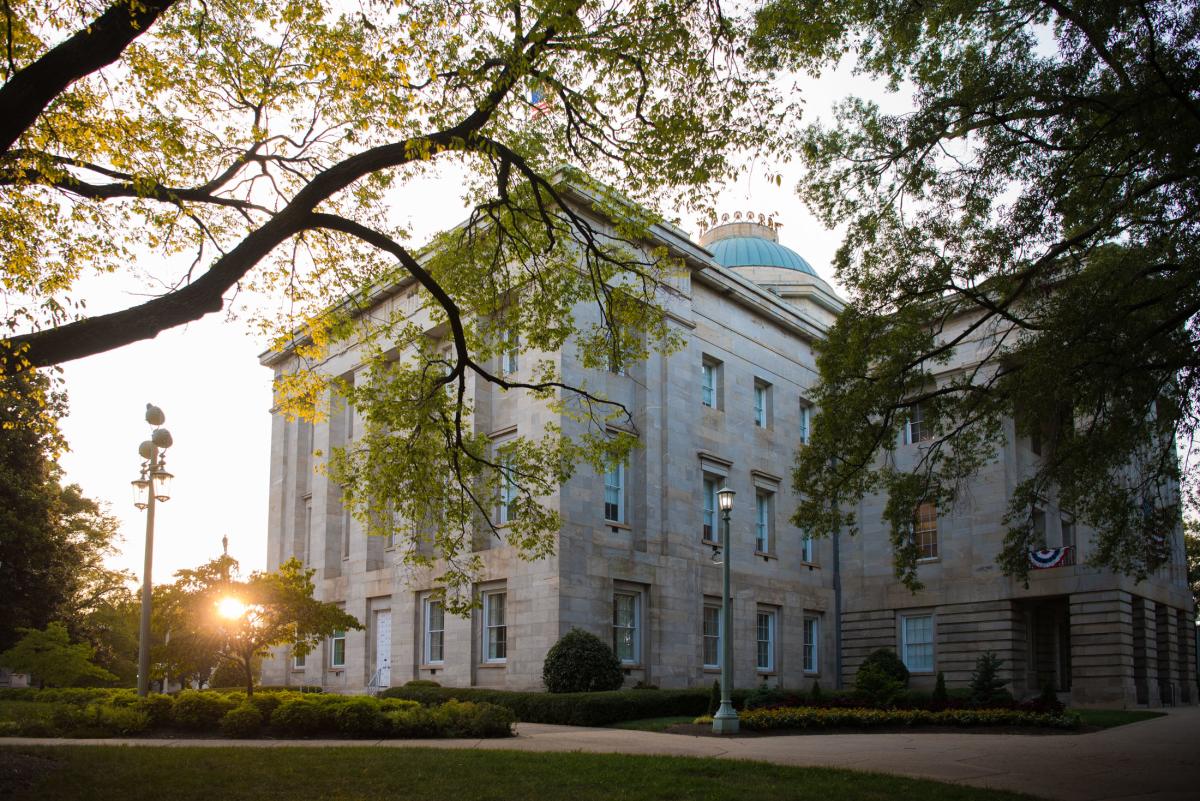 Joel Lane Museum House: Built in 1769, this landmark is Wake County's oldest home. It became the "Birthplace of N.C.'s Capital" when Joel Lane sold 1,000 acres to the state in 1792 to be used as the new state capital. Pre-arranged tours are provided by costumed docents.
North Carolina Executive Mansion: This Victorian-style mansion, built from native materials and home to N.C. governors since 1891, was described by F.D.R. as having "the most beautiful governor's residence interior in America."
Mordecai Historic Park: This site is home to some of N.C.'s most extraordinary treasures, including the Mordecai House and the birthplace of 17th President Andrew Johnson. One-hour Historic Raleigh Trolley tours are offered on Saturdays, March through Dec., beginning and ending at the park.
 
Food halls
Morgan Street Food Hall: Measuring 22,000 square feet inside a re-purposed warehouse, Morgan Street Food Hall features 20 culinary concepts under one roof (plus one massive outdoor dining area and bar).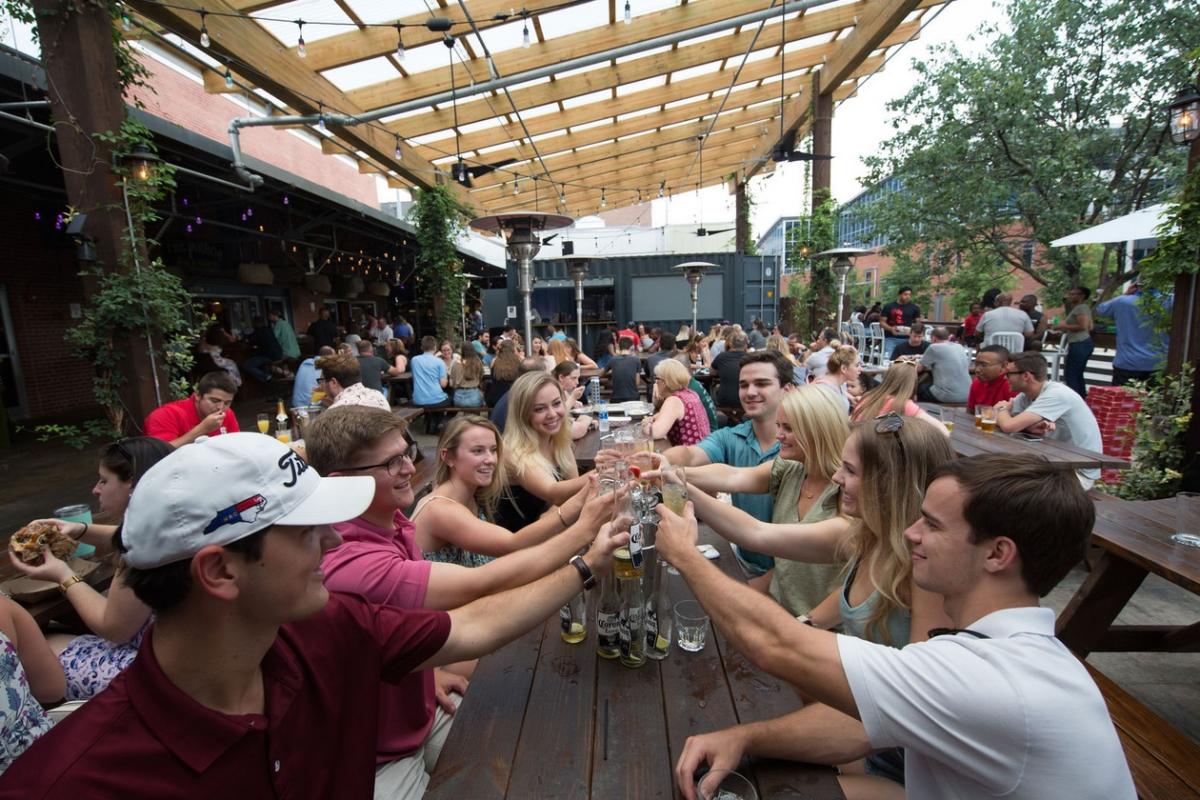 Transfer Co. Food Hall: Bagels, beer, bulgogi, burgers and burritos in one spot in Raleigh's Olde East neighborhood. Transfer Co. Food Hall opened in early 2019 and is a perfect spot for groups big and small.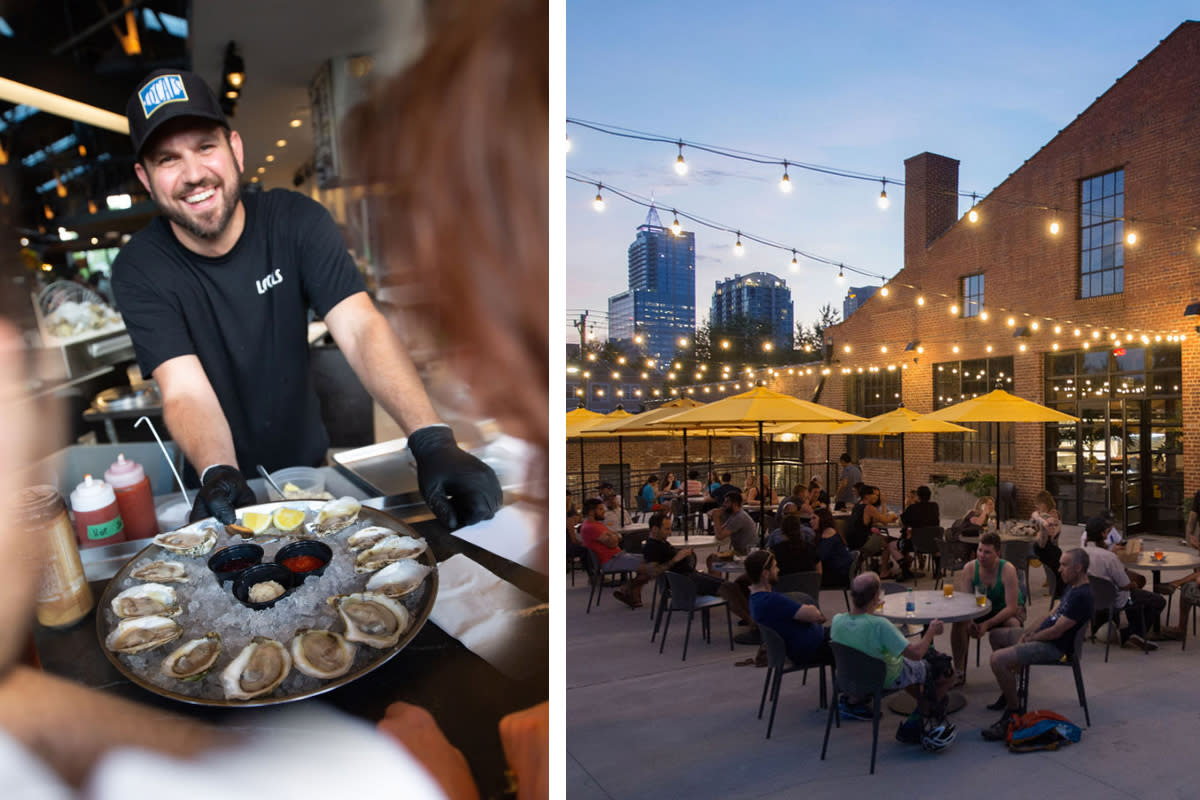 Rooftop drinks
Raleigh Times Bar: Named for the city newspaper that formerly occupied this historic space (the Raleigh Times was published from 1912 to 1989), the Raleigh Times has been an anchor in the downtown Raleigh nightlife scene since it opened in 2006.
10th & Terrace: Located atop the Residence Inn Raleigh Downtown, 10th & Terrace promises bar-goers one of the most unique views in the city. The 10th-floor rooftop deck overlooks the Martin Marietta Center for the Performing Arts—where theatre, opera, ballet and other live entertainment takes place year-round—plus a sea of green space surrounding it (they don't call Raleigh a "city in a park" for no reason).
The Willard Rooftop Lounge: Finely crafted cocktails and Spanish-inspired small plates atop the new AC Hotel Raleigh Downtown (with this incredible view!). 
Raleigh Beer Garden: The world record-holder for largest selection of draft beer (Guinness made it official in late 2015; the current number is nearly 400 beers on tap), Raleigh Beer Garden is a massive 8,500-square-foot venue with tons of outdoor space. A back garden patio and a rooftop bar are as much of a draw as the beer selection.
Taverna Agora: Serving authentic Greek cuisine (with the culture and hospitality to match), Taverna Agora's modern rooftop is the perfect gathering spot for friends and family. Share a number of small plates (plus a couple bottles of wine) at dinner time or take in a Sun. brunch in the open air.
 
Favorite shopping stops
Father & Son Antiques: Perhaps Raleigh's most beloved thrift shop, Father & Son sells a wide-ranging assortment of mid-century goodies including furnishings, décor, vintage clothing, records, books and more.
Black Friday Market: Offering a collection of products from local Black-owned businesses—clothing, accessories, art, food and beverage and more. 
Raleigh Denim Workshop: Founded by Sarah Yarborough and Victor Lytvinenko, Raleigh Denim Workshop and Curatory is a carefully-curated shop of local and worldly goods, chosen because of their care for craft, superior design and master process. The Curatory stocks the complete Raleigh Denim collection, as well as other exclusive well-crafted collections.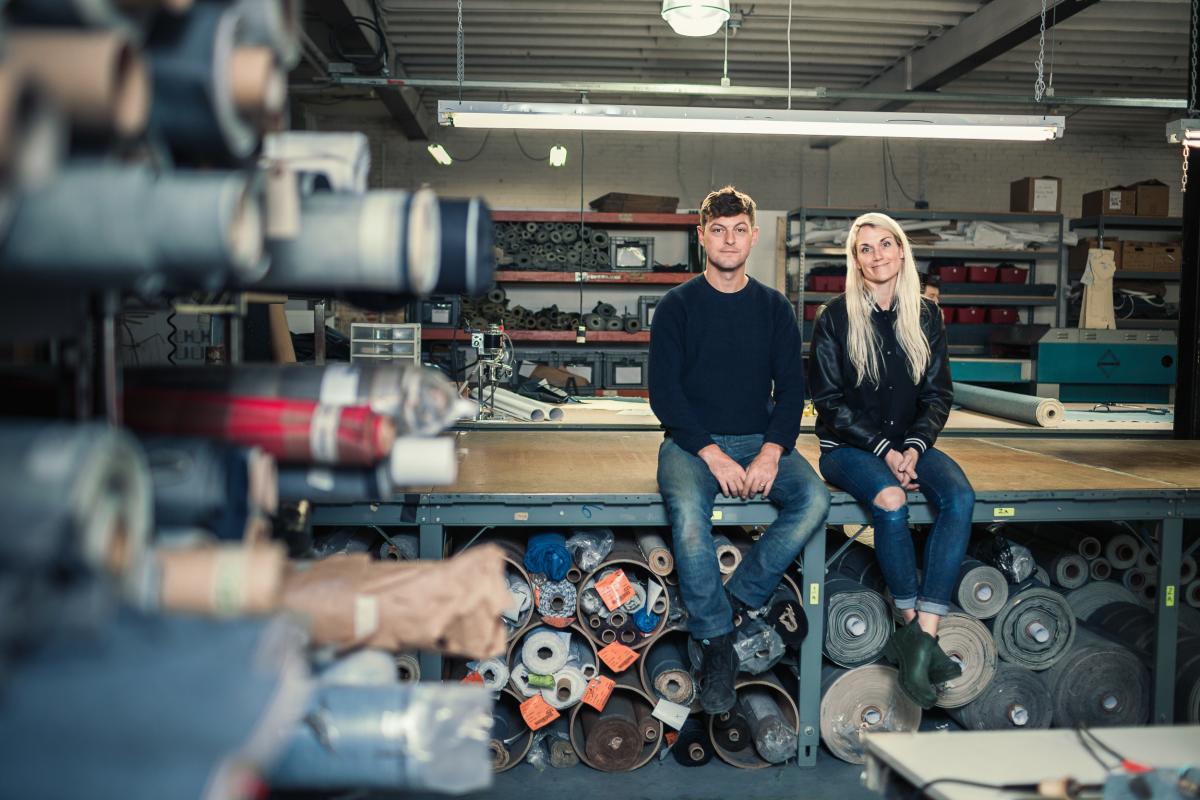 DECO Raleigh: A lively, colorful, customer-centered gift shop and gallery created by Pam Blondin where you'll find the best jewelry, gift cards, T-shirts, books and more.
Quercus Studio: The boutique and workshop of goldsmith Lauren Ramirez, Quercus showcases Lareun's nature-inspired wares and hand-crafted fine jewelry alongside the wearable art of a few other designers.
Ealdwine: Opened in 2019, Ealdwine offers a curated assortment of some of finest brands in the menswear industry, all centered around famous footwear brand Alden.
Edge of Urge: An artsy shop and maker incubator that prides itself on diversity, authenticity and relationships with independent and small designers. Dolly Parton earrings, baby shoes, eccentric mugs and bourbon candles are just a few of the amusing items that grace the shelves.
 
Go-to coffee spots
42 & Lawrence: Take your pick of indoor or outdoor seating at 42 & Lawrence, a hip "coffee lab" across from Moore Square where cold brew, lattes, coffee sodas and kombucha are all on tap and ready to pour.
Heirloom Brewshop: Eager to impress visitors with its Asian-inspired food, drinks and aesthetics, you'll find this coffee shop/sake bar in Raleigh's booming Warehouse District, not far from Morgan Street Food Hall, Father & Son Antiques and Junction West. It's the ideal nook to enjoy a relaxing break from the hustle and bustle of a busy day.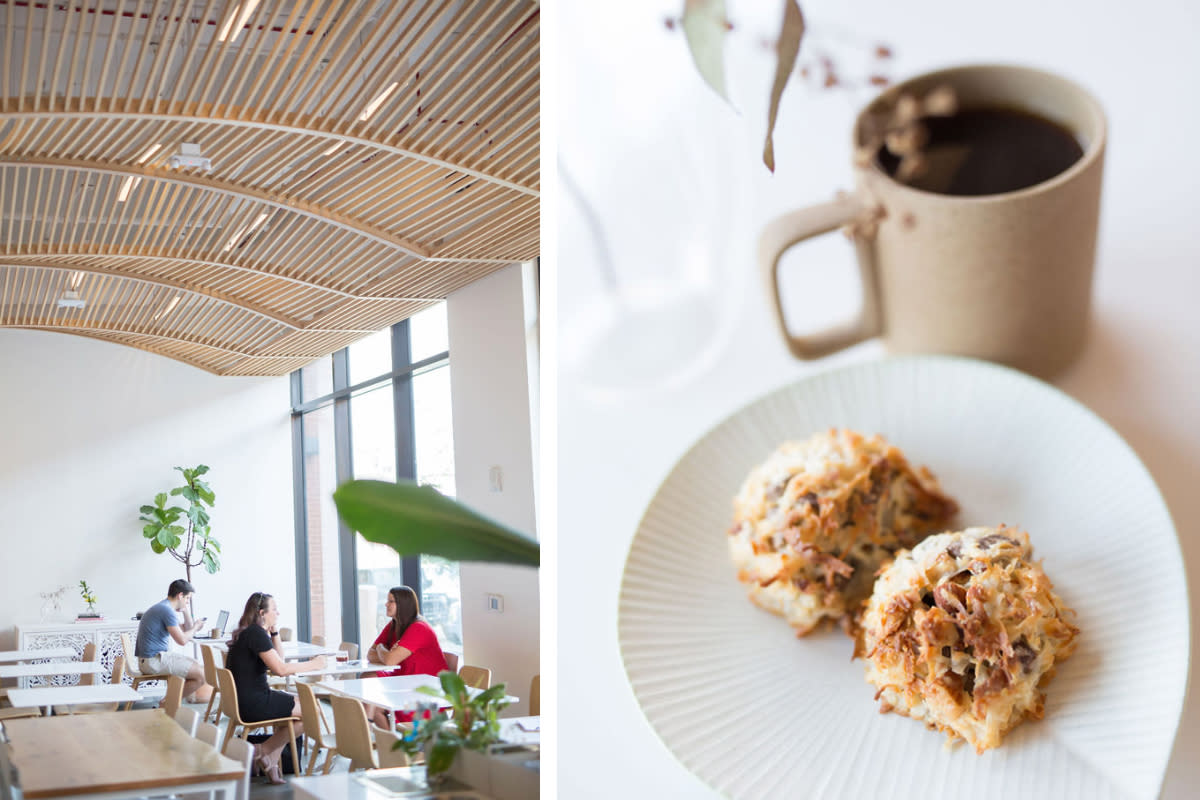 Morning Times: Morning Times is a great place to get updated on the day's news while munching on an omelette, breakfast sandwich, the morning mac (yes, it's super) or another breakfast item fave. For a cozy coffee shop vibe, head up to the second-floor room, with interesting art and a laid-back atmosphere.
Sir Walter Coffee: Whether it's morning waffles and coffeehouse classics, afternoon espresso and bubble tea or evening cocktails and beer, Sir Walter Coffee is a treat for the taste buds.
 
Live music venues
Lincoln Theatre: Housed in building that dates back to 1939 and has seen a myriad of uses over the years, the 900-seat Lincoln Theatre is today one of Raleigh's most popular indoor live music venues, hosting regional and national acts with a packed calendar.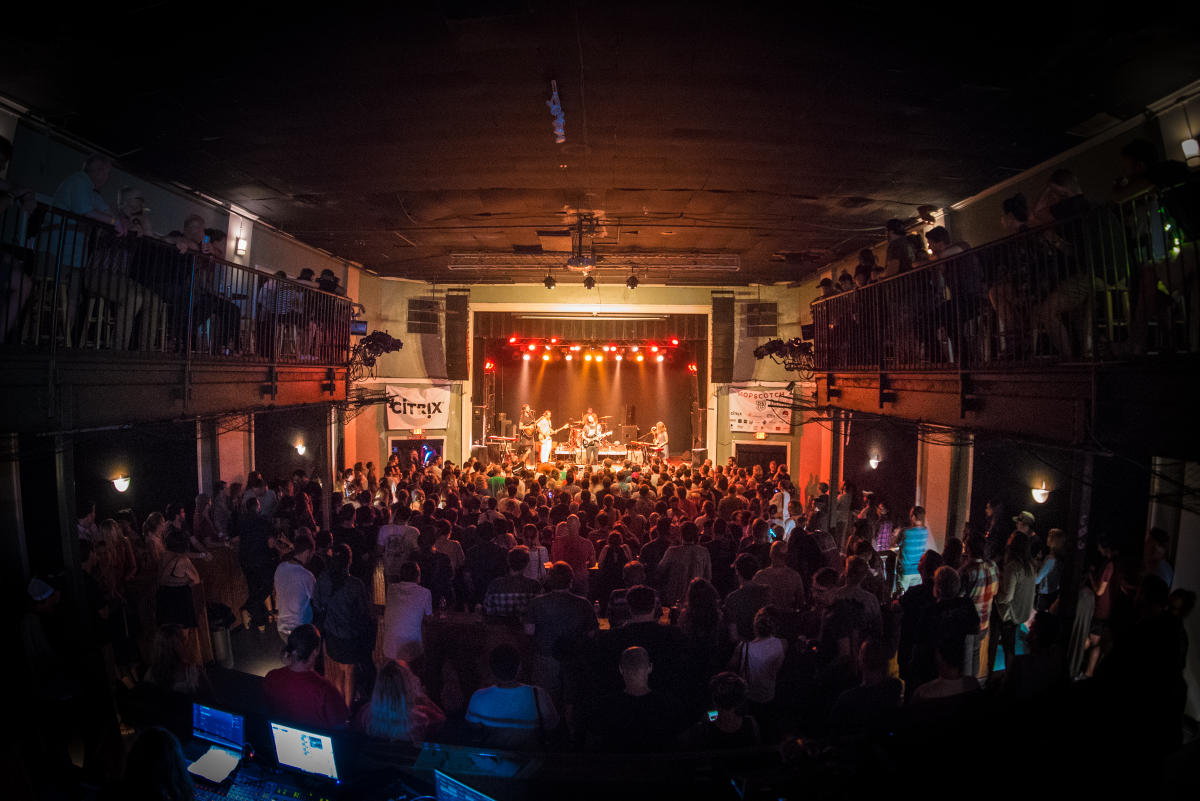 Red Hat Amphitheater: The 5,500-seat Red Hat Amphitheater sits at the base of the Raleigh skyline, playing host to more than 30 big-name bands and events each summer season.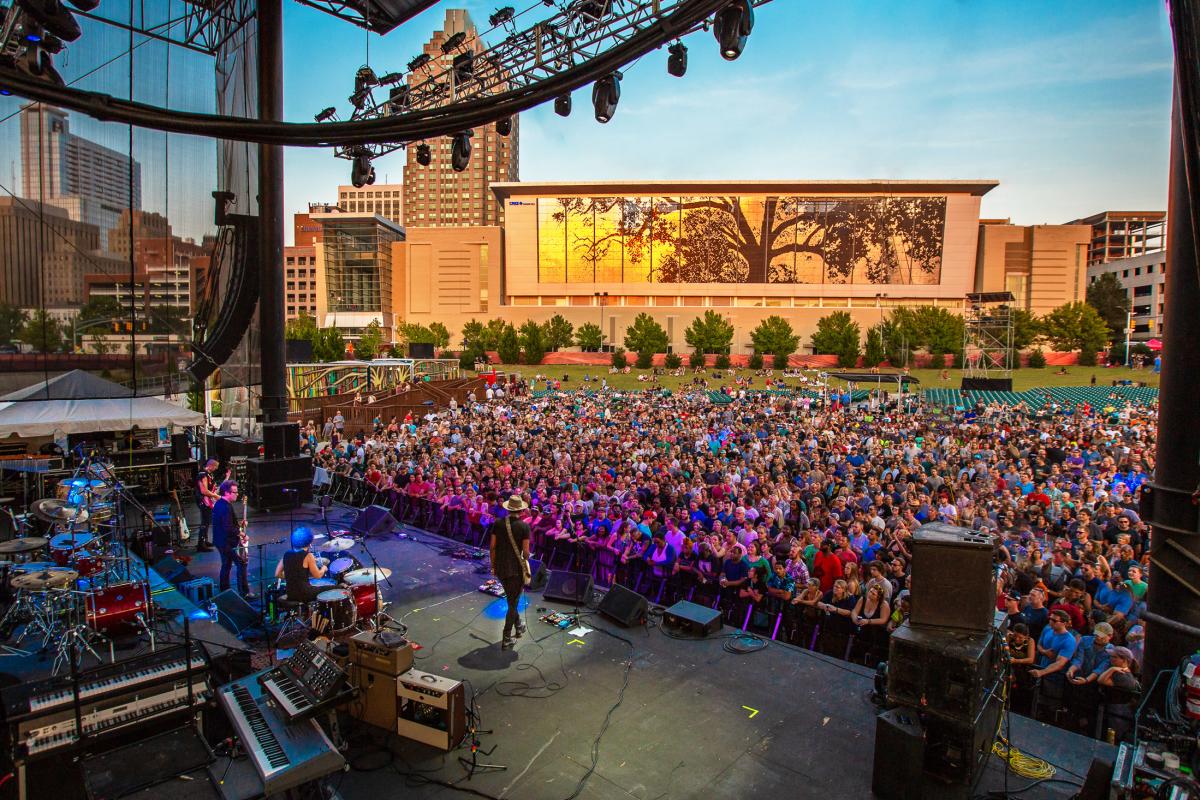 Slim's Downtown: An up-close-and-personal live music experience, Slim's has a capacity of just 100 guests. If you've seen a band at Slim's, you've truly seen that band. Slim's has a large patio out back for smoking and an upstairs lounge with a pool table for when you want to have a little room to stretch out and relax, plus the bar is well stocked for those who take their drinking seriously.
The Pour House Music Hall & Record Shop: For more than 20 years, The Pour House has featured live music almost every day—from rock & roll to jazz and everything in between. The venue also includes an upstairs record shop that's open in the afternoons and has quickly become a go-to place to shop vinyl.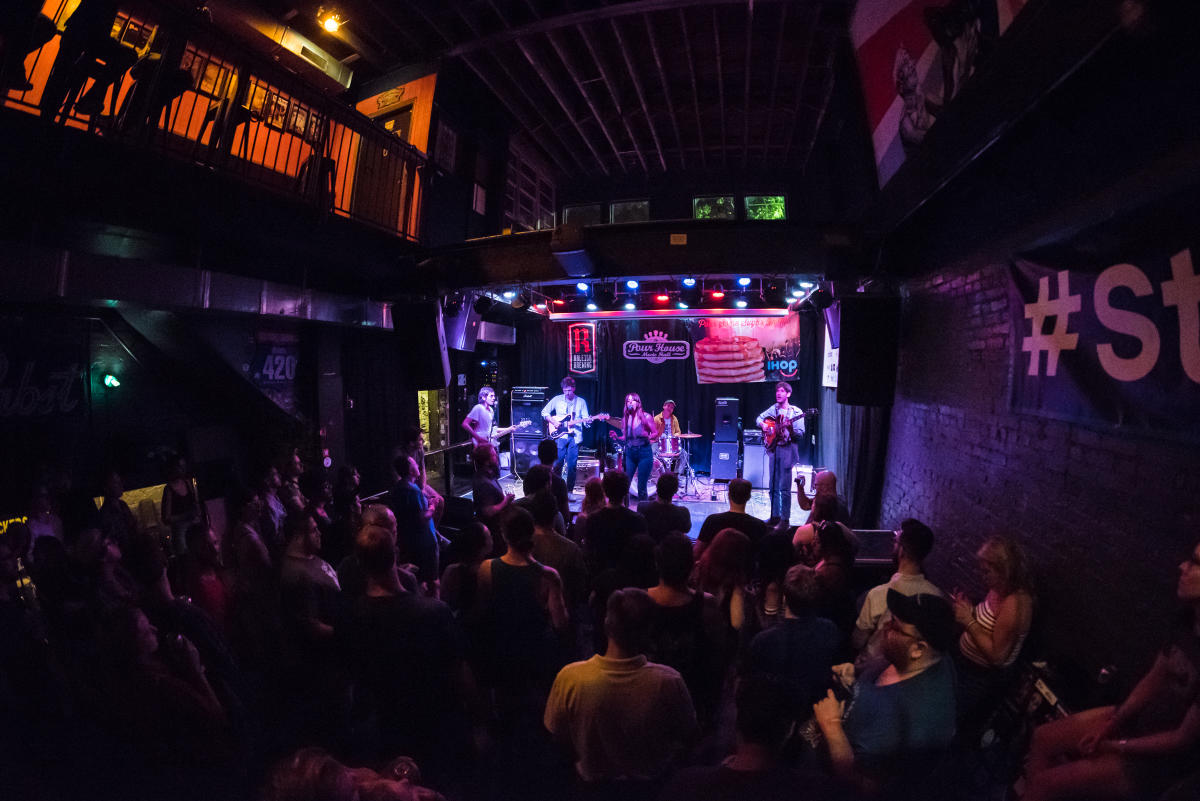 More eating and drinking favorites
Young Hearts Distilling: Downtown Raleigh's first distillery, Young Hearts Distilling comes with a great vantage point of the city that includes exposed wood accents, warm lighting and pops of color and greenery atop the covered rooftop patio that makes for a perfect year-round dining and drinking spot (not to mention the house-made whiskey, gin, vodka and amaro).
Big Ed's City Market Restaurant: Founded by legendary restaurateur "Big Ed" Watkins, here you'll find massive hot cakes, grits, fried chicken, country ham biscuits and other Southern favorites in a truly eclectic setting.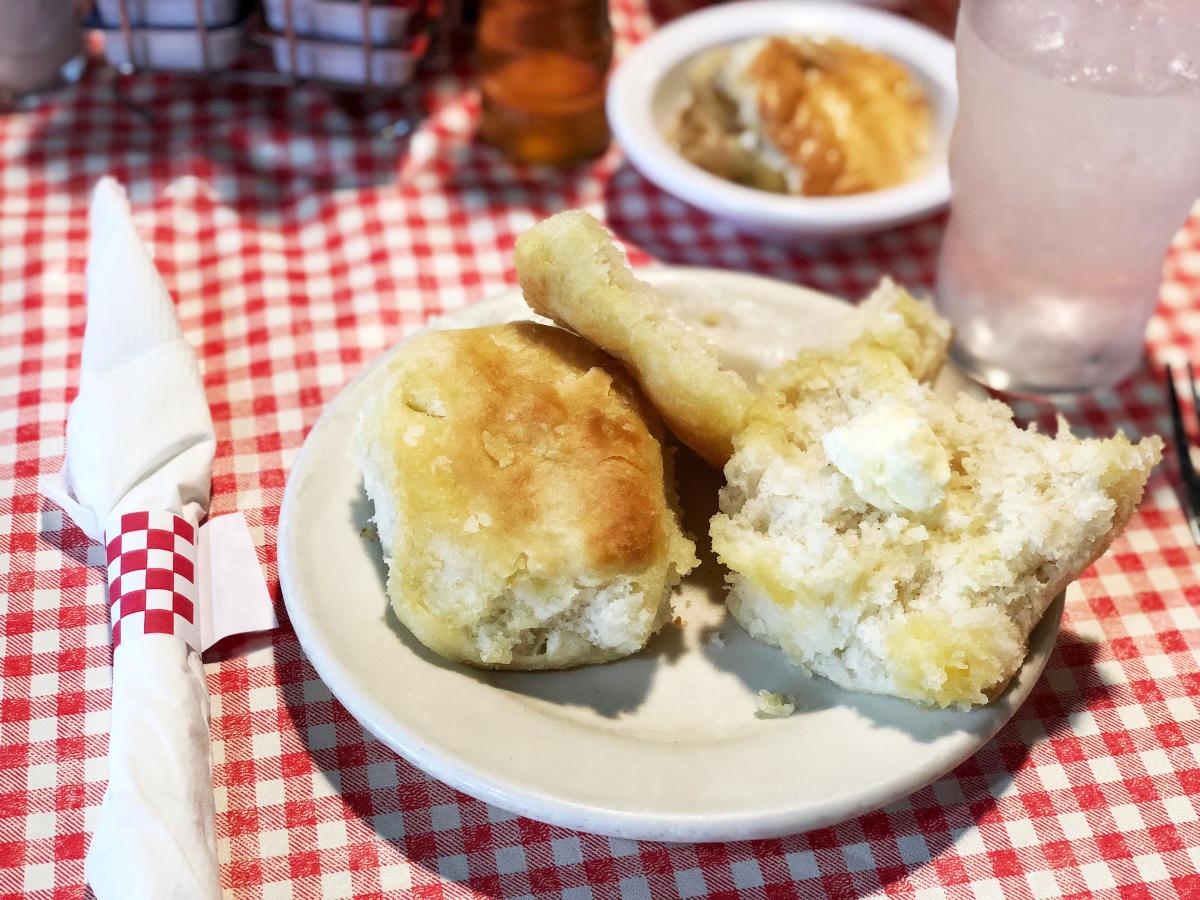 MoJoe's Burger Joint: Put simply, one of the best hamburgers in the City of Oaks (with beers on tap and milkshakes—spiked or not—always available).
Plates Neighborhood Kitchen: Plates' menu is rooted in Southern cuisine, with a hint of international flavors and techniques taken from the owners' travels to France, Tuscany, Hong Kong, Thailand, Germany and beyond. And how about brunch? Plates was just named among the best brunch spots in America by OpenTable!
Whiskey Kitchen: The brainchild of owner/chef Michael Thor and partner Jeff Mickel, Whiskey Kitchen is a bar and restaurant known for its massive selection of whiskey, food menu full of Southern inventions and wildly-popular outdoor patio.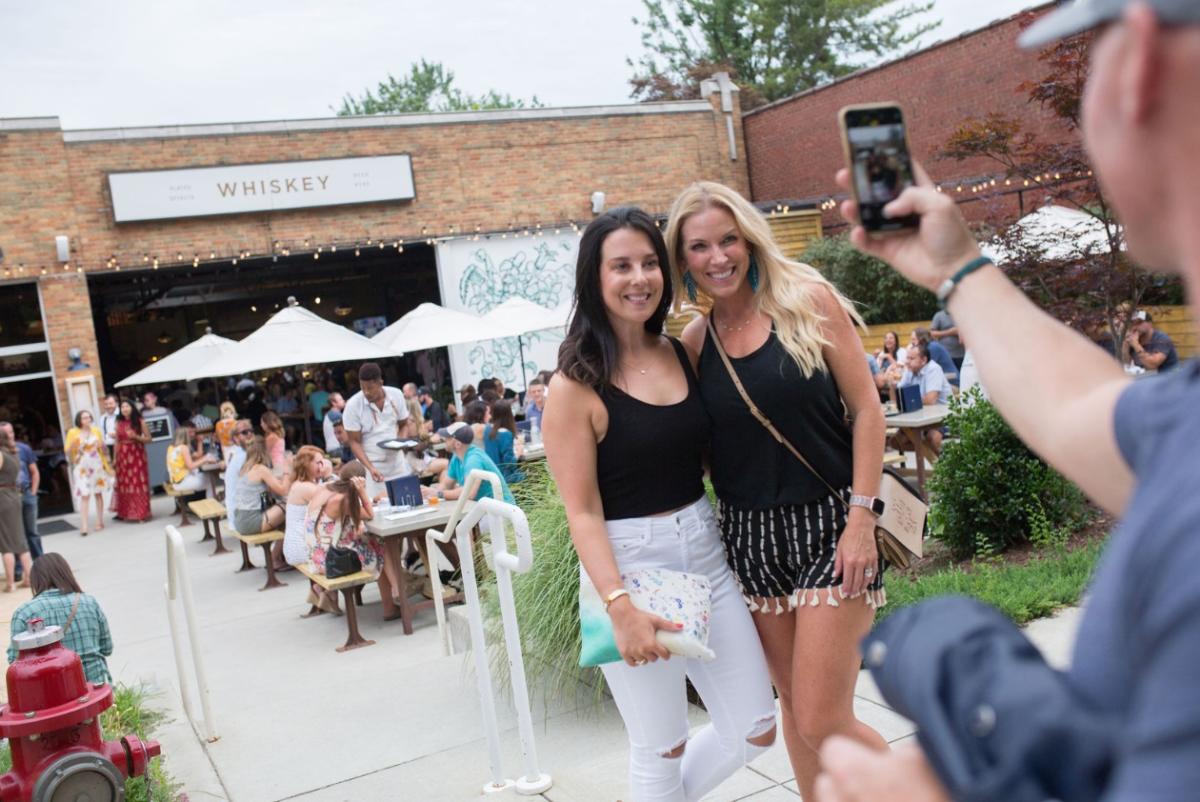 Vita Vite: An art gallery and wine bar that invites guests to relax in a rustic, cozy environment (plush fireside couches inside for the winter, a coveted patio swinging bench for the summer).
Capital Club 16: Serving American food with German and European influences, you'll find scratch-made meals using locally-grown ingredients and specialty meats, sauces and beers. The house-cut French fries have earned many votes for best in the city.
The Roast Grill: One of the state's most beloved hole-in-the-wall restaurants, the no-frills Roast Grill does one thing and does it very well—hot dogs (served with a world famous chili and glass bottled Coca-Cola).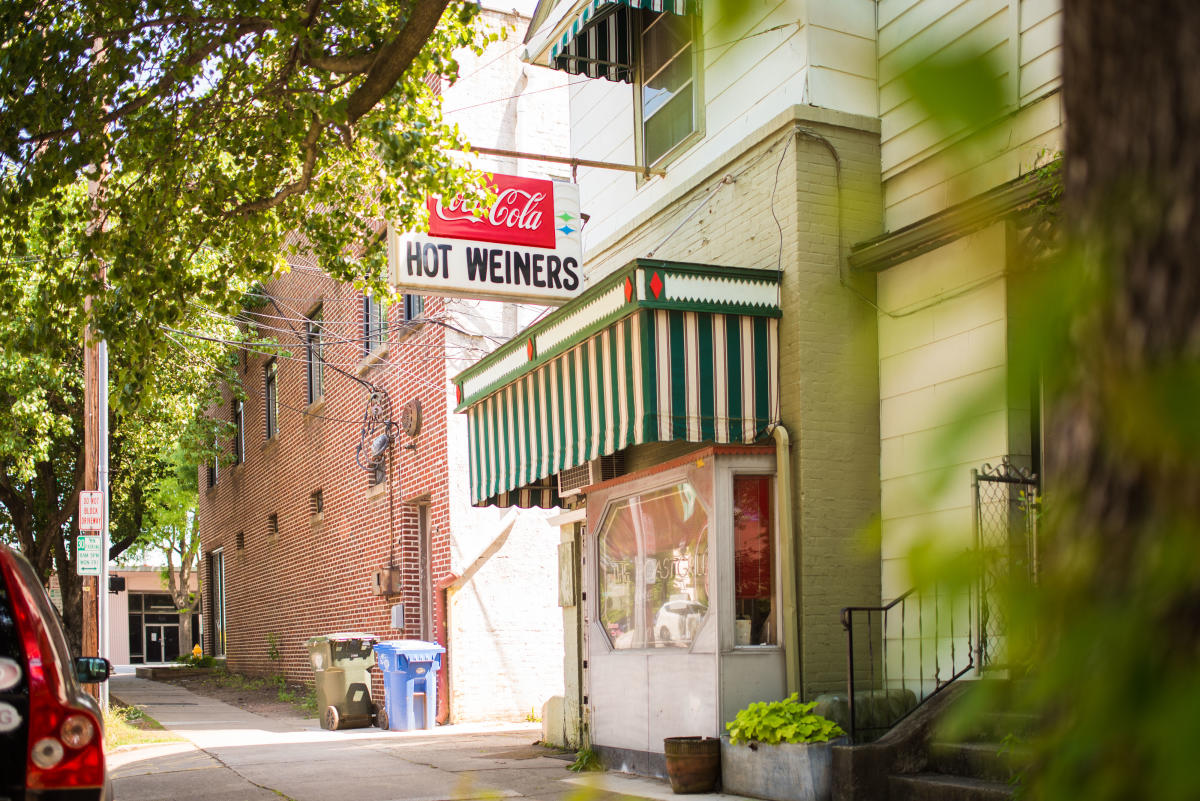 ORO Restaurant & Lounge: The Chris Hylton-led ORO serves contemporary cuisine in a chic, two-story setting with a menu that's designed for sharing among friends and family.
42nd St. Oyster Bar & Seafood Grill: One of the South's most famous landmark restaurants, 42nd St. has satisfied thousands of grateful patrons since its humble beginnings in 1931 as a grocery store offering oysters and draft beer (once prohibition ended in 1933).
 
Group activities and tours
The Tower Escapes: An escape room located in a historic building that throws a wide variety of puzzles and challenges at your group that you'll have to solve in order to get out on time (reservations should be made in advance; for group sizes two to 10).
Dogwood Country Club: A retail spot that, in addition to offering men's and women's luxury golf apparel and accessories, has dual TrackMan golf simulators that allow guests to play virtual indoor rounds of golf at more than 25 championship courses.
Taste Carolina Gourmet Food Tours: A walking guided tour with visits to five or more restaurants serving innovative food sourced locally (one of the best ways to get a taste of some of Raleigh's best restaurants).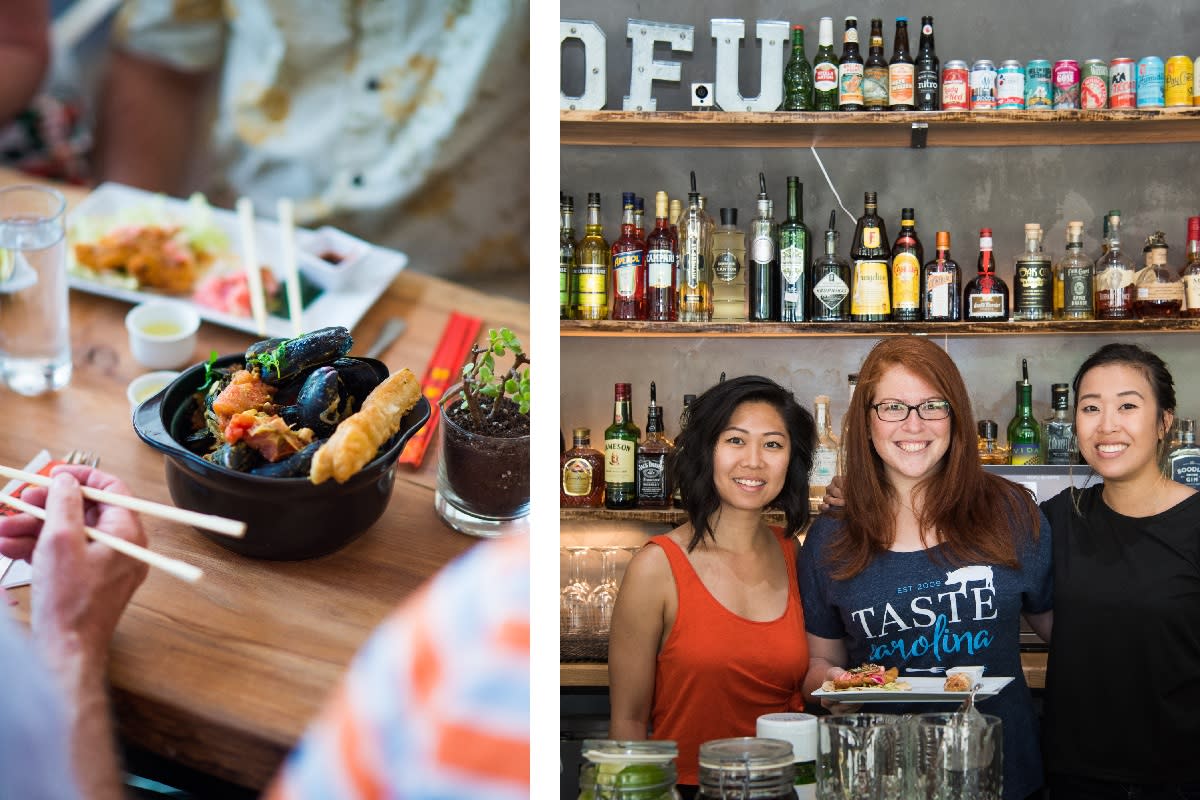 Creative havens (visual and performing arts venues)
Artspace: 100,000 people per year the chance get to witness creativity in action at Artspace, where visitors can peruse 30,000 square feet of galleries, get an up-close-and-personal look at artists as they work, create and display masterpieces of your very own and even purchase that piece you can't live without.
Visual Art Exchange: A non-profit gallery and creativity incubator that supports and educates emerging, professional and student artists. VAE exhibits the work of more than 1,300 artists in 70-plus exhibitions each year.
Martin Marietta Center for the Performing Arts: This cultural center in Raleigh consists of four performance venues that host Broadway shows, theatrical performances, musicians, North Carolina Theatre, North Carolina Opera, North Carolina Symphony and Carolina Ballet. The building was built in 1932, and the theaters have received extensive renovations in recent years.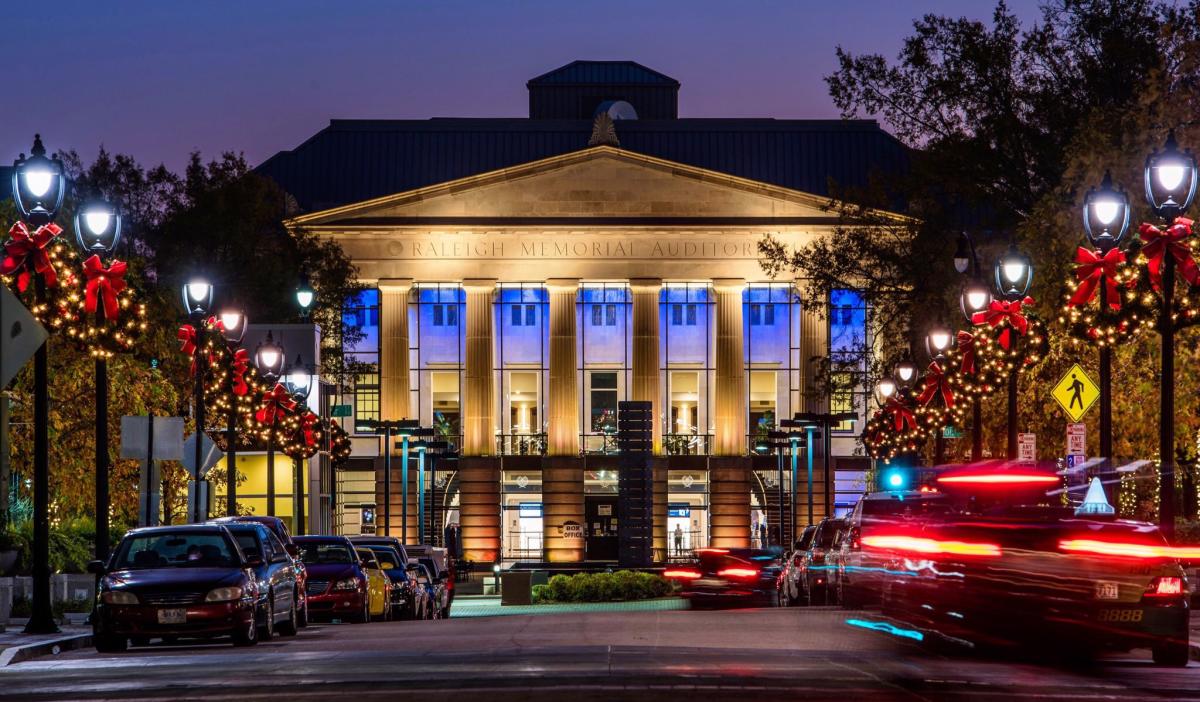 The Centerpiece: Raleigh's newest art gallery and latest addition to the N. Person St. neighborhood, The Centerpiece exhibits contemporary art in an array of mediums, provides workshops with renowned artists and offers superior custom framing and art consulting services
Burning Coal Theatre: Burning Coal is a small professional theatre company that mixes the area's best talent with tomorrow's stars to produce gritty, explosive new versions of classics, modern gems and new plays in the organization's state-of-the-art, 150-seat theater. 
 
Beer made here
Crank Arm Brewing: A bike-themed brewery that serves award-winning beer, provides lots of games for groups to partake in (larger-than-life Jenga is always a favorite) and often has a late-night hot dog stand out on the patio.
Brewery Bhavana: A brewery, dim sum restaurant, bookstore and flower shop all rolled into one incredible offering, Brewery Bhavana was named one of Bon Appétit's best new restaurants in America in 2017.
Wye Hill Kitchen & Brewing: For sweeping views of downtown Raleigh's skyline, you'll want to head over to Wye Hill Kitchen & Brewing. A brewpub specializing in chef-driven, vegan- and vegetarian-friendly bar food. This recently-opened restaurant in the popular Boylan Heights neighborhood owes its name and its view to the 'wye' it's built over—a junction where trains change direction. 
Trophy Brewing Company: At the ever-expanding Trophy Brewing Company's Morgan St. location, you'll find some of the best beer and some of the best pizza in Raleigh, N.C. (in addition to what we think are secretly some of the best desserts in town).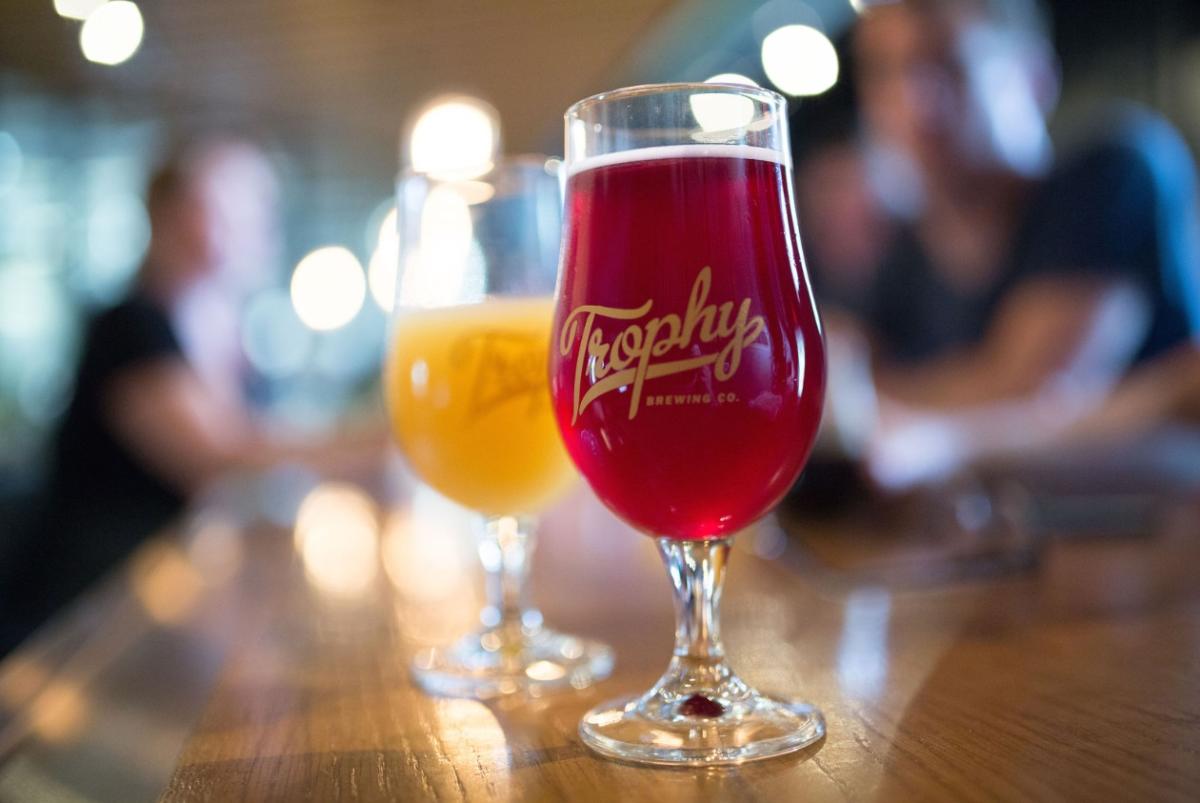 Tobacco Road Sports Cafe & Brewery: A perfect spot to catch a game, grab a bite and have a brew (plus a favorite location for hosting a private event). 
Clouds Brewing: This large craft brewery and restaurant serves a German-inspired menu and has more than 40 beers on tap (including the area's first pour-your-own beer wall with 10 rotating taps). 
Standard Beer and Food: A gorgeous space, inside and out, with housemade brews on hand plus wine, cocktails, champagne, cider and specialty sodas to help wash down tacos, wings and more. 
Little City Brewing + Provisions Co.: A gorgeous beer and cocktail bar that's also a favorite spot for private events.
 
Popular places to dance
Legends Nightclub: An anchor in the LGBT nightlife scene since 1991, Legends has featured hundreds of entertainers and served many, many thousands of guests over the years. The dance club is open Fri.-Sun., 9pm-close (and everyone is welcome!).
Ruby Deluxe: A bar for bar lovers, Ruby Deluxe (also acceptable to refer to it as the "Sparkle Dungeon") is an underground space that hosts live music, dance parties, drag shows, burlesque and more.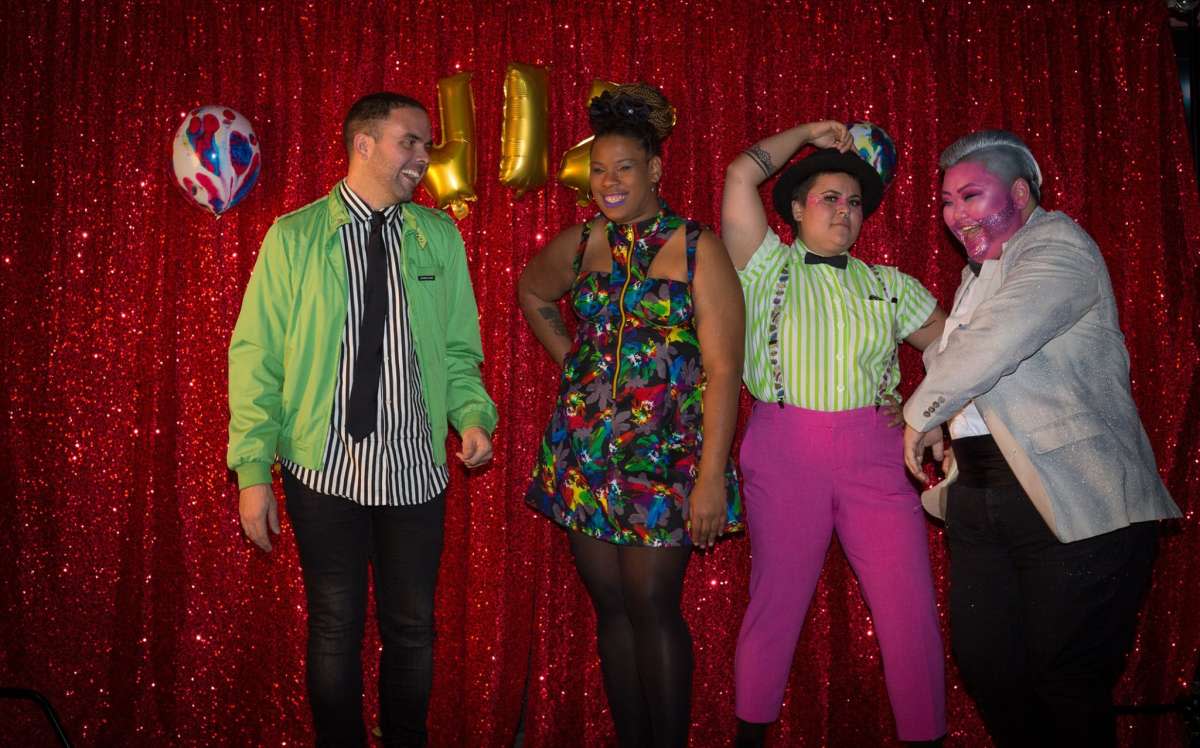 Alchemy: A nightclub and lounge with indoor and outdoor space on Glenwood Ave. with a younger crowd and DJs that keep the dance floor hopping (especially after midnight).
The Architect Bar & Social House: An original concept centered on a chic but casual atmosphere that features a beer list second to none and late night dancing on the weekends (with a secret bar behind a bookshelf for those looking for something quieter).
 
Sweet treats (chocolate, ice cream, pastries)
lucettegrace: Downtown Raleigh's contemporary patisserie lucettegrace serves up lunch and caters, but they're best known for their amazing pastries and French macarons. Try pastry chef and owner Daniel Benjamin's lemon tart if you want something light and fruity, or the candy bar cake for a more chocolatey treat.
Layered Croissanterie: This new-kid-on-the-block pastry shop stands out with swanky-but-simple décor; a brightly-colored and infectious brand; and an inventive menu of sweet delicacies brimming with buttery goodness. Fans of the croissant-making process will especially enjoy an open view of the kitchen through a glass wall behind the counter.
Videri Chocolate Factory: A cozy, fully-operational, bean-to-bar chocolate factory and retail space located in the heart of downtown (a must-stop on any visit for chocolate and coffee lovers).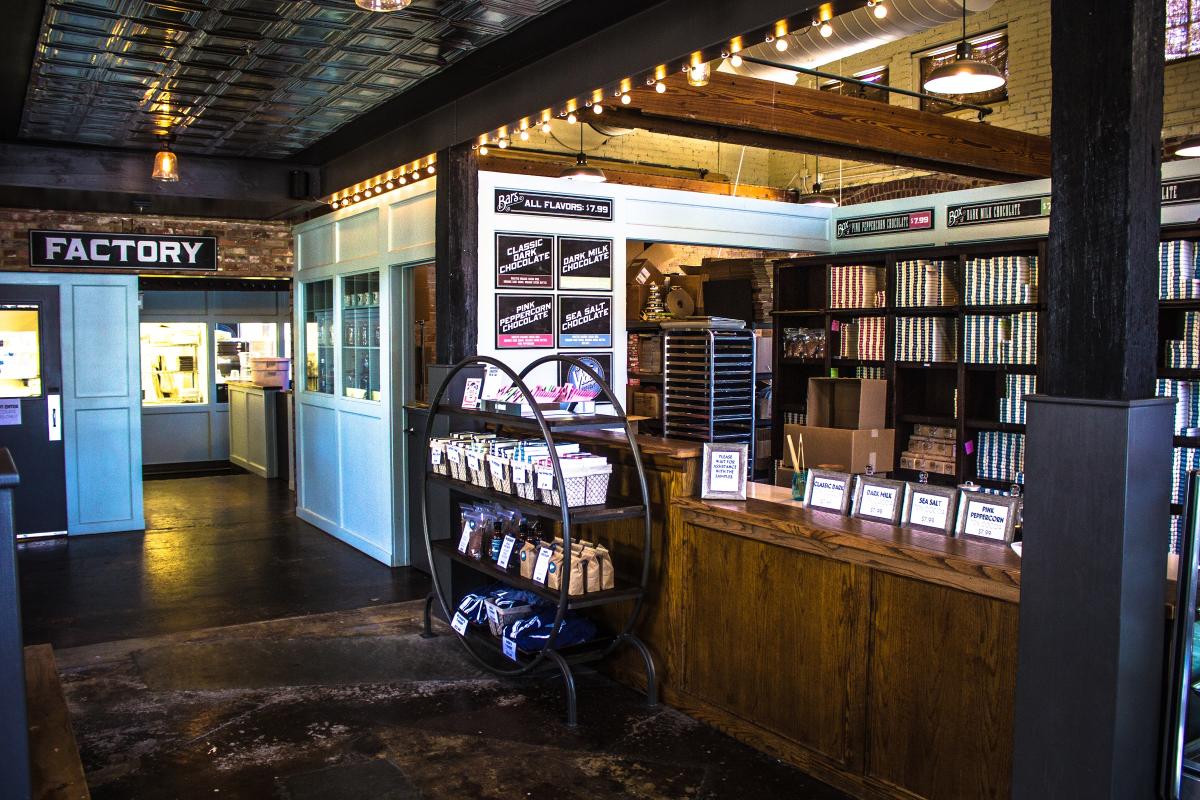 Bittersweet: A dessert, coffee and cocktail bar that's just as good in the morning as it is late at night. A true local favorite.
Two Roosters Ice Cream: Founded by North Carolina State University alum Jared Plummer, Two Roosters' ever-changing menu is a mix of seasonal and permanent flavors (all shown off beautifully on shop's Instagram page Opens a New Window. ). In 2019, the shop was nominated as one of the 10 best ice cream parlors in America.
Escazú Chocolates: A bean-to-bar chocolate factory opened in 2008, the storefront at Escazú carries truffles, drinking chocolates, vegan options and scratch-made ice cream that demands a stop during the warmer months. Bonus: The shop is located beside one of Raleigh's best restaurants (the previously mentioned Stanbury).
 
Arcade action
Boxcar Bar + Arcade: All the best classic and modern arcade games, plus ski ball, air hockey, live music, a full bar stocked with craft beer and more have made Boxcar one of the most popular hangouts in downtown Raleigh.
Barbecue plates
Clyde Cooper's BBQ: If barbecue is a tradition in The Tar Heel State (it is), then Clyde Cooper's BBQ is an institution. Opened on New Year's Day 1938, it's one of the longest-running barbecue restaurants in N.C. Inside, a stainless steel counter gives diners a view into the pit where finished shoulders come out like clockwork.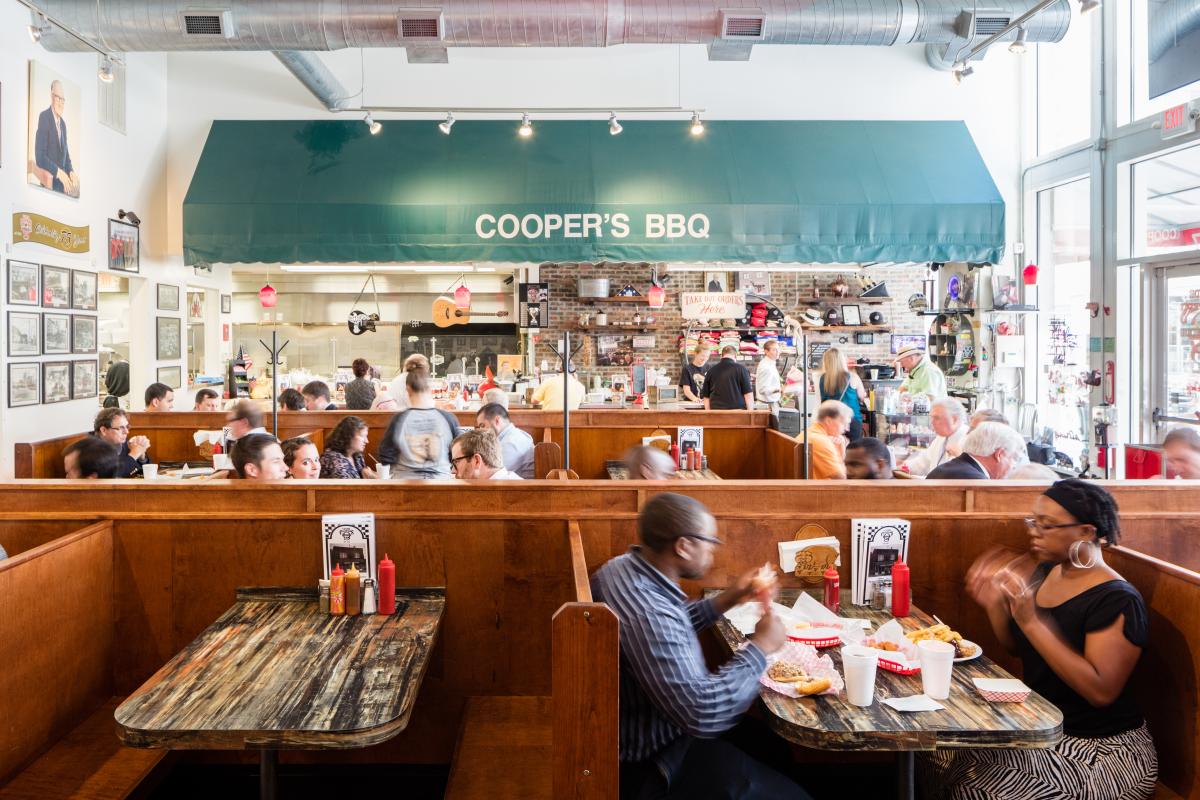 The Pit: Steeped in Eastern-style barbecue, The Pit serves smoked whole hog goodness, plus baby back ribs, fork-tender brisket, chopped smoked turkey and more (all served with the Southern sides you'd expect, with a bit of a gourmet touch for good measure).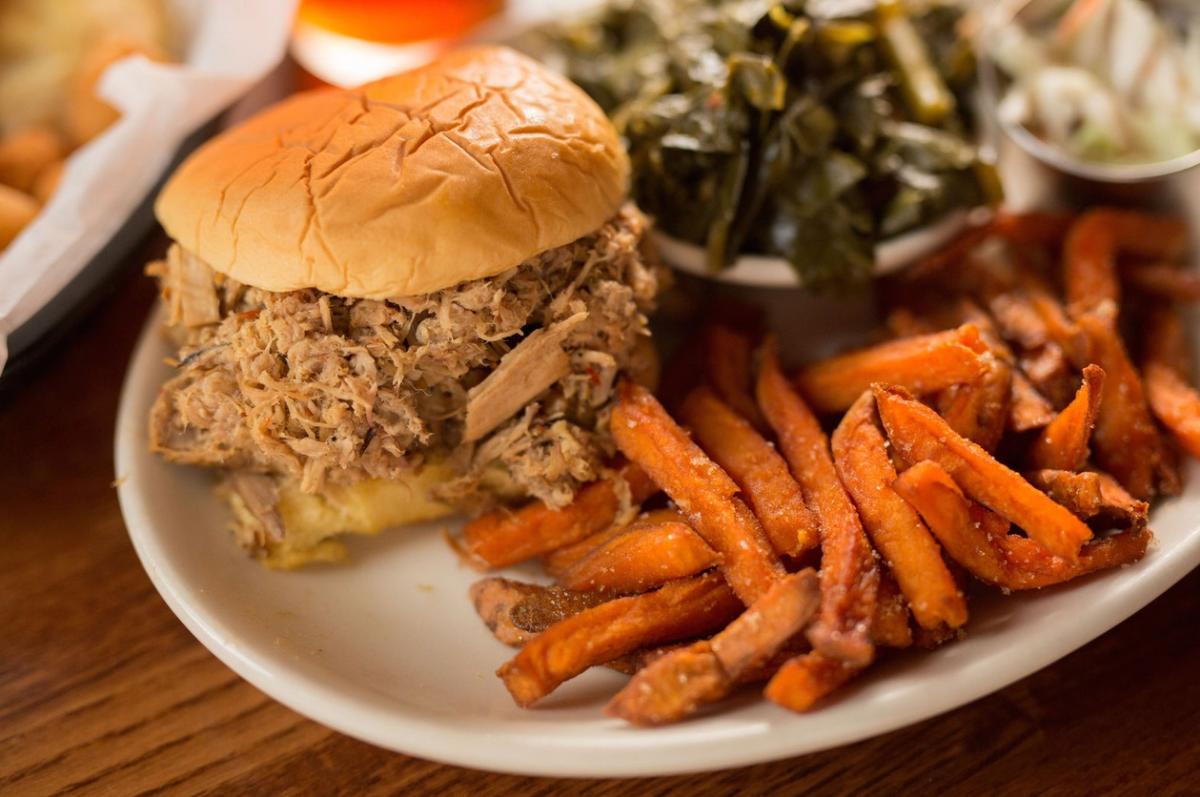 Sam Jones BBQ Raleigh: Simply put, Sam Jones' newest namesake restaurant is one of America's most exciting 'cue openings of 2021. The renowned third-generation pitmaster and James Beard Award semifinalist comes from a long line of family that lives and breathes Eastern-style barbecue.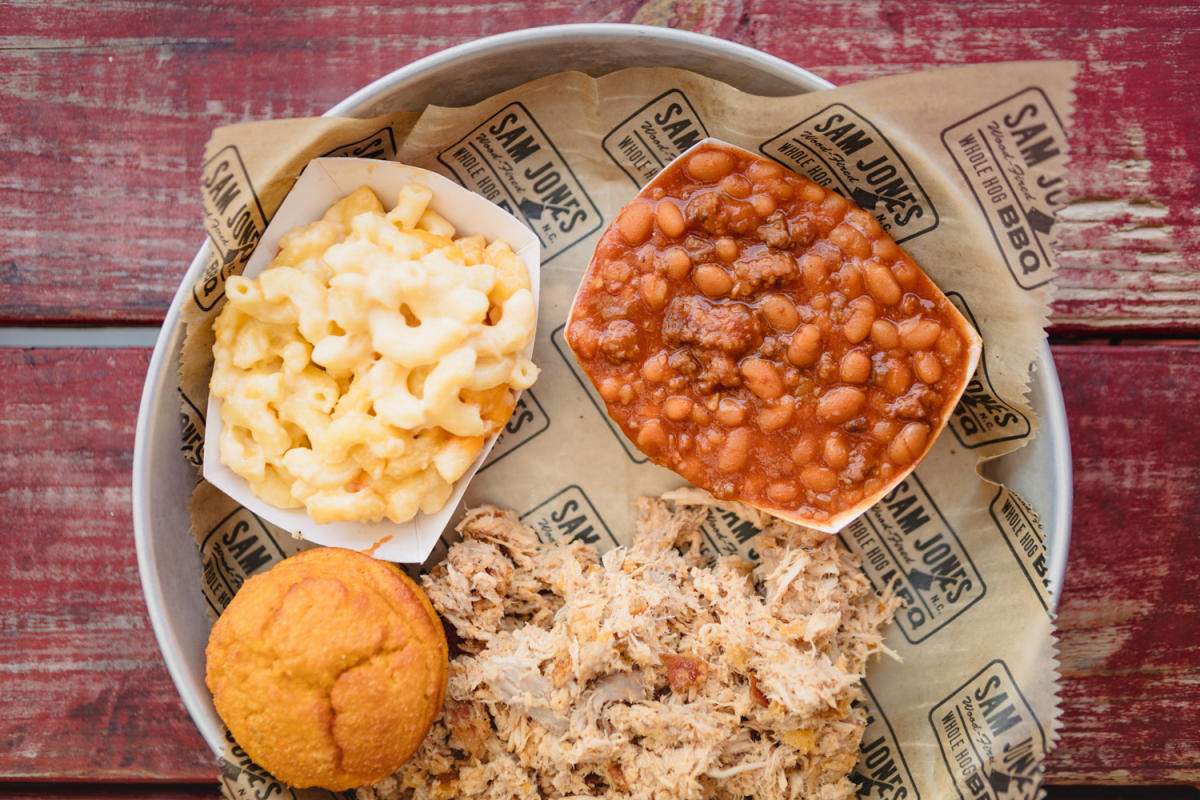 Parks and outdoor activities
Moore Square: A four-acre park that was originally conceived as one of four public green spaces for the city way back in 1792, the newly-renovated Moore Square includes a small splash pad for children, a restaurant serving burgers and milkshakes and open lawn areas for enjoying movie nights and concerts.
Dorothea Dix Park: The 308-acre Dorothea Dix Park blends historic architecture and rich landscapes on the edge of downtown Raleigh. Massive open fields, tree-lined streets, skyline views and very minimal car traffic make this park an ideal place for all sorts of outdoor activities. Implementation of a new master plan is underway, and the park has been cited as the most exciting park project in America.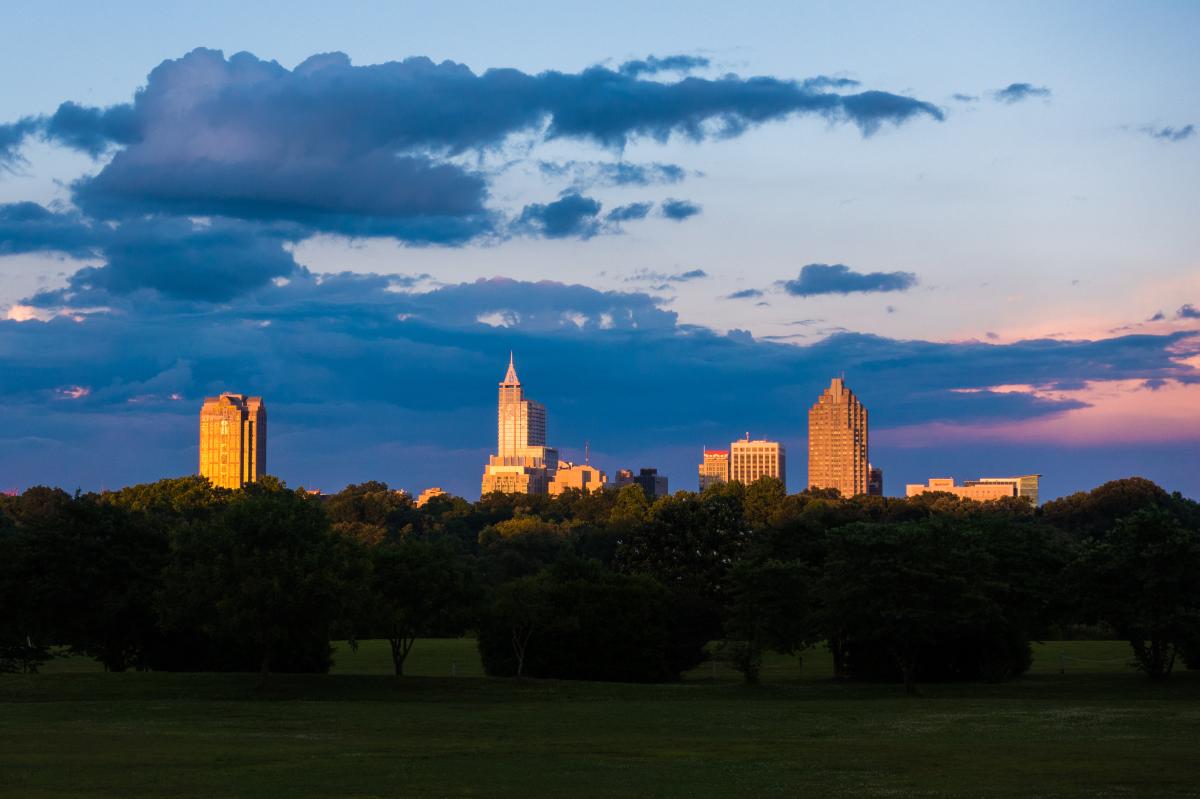 John Chavis Memorial Park: During segregation, this 37-acre park was opened as a recreational facility for the city's African-American residents. Named for early 19th-century free black preacher and teacher of all races John Chavis, the park attracted carloads of amusement seekers to its swimming pool, ball fields and its crown jewel, the circa-1923 carousel. Today, visitors can still ride the carousel for $1.50 and enjoy the outdoor track, ball courts, grass fields, picnic shelters and playgrounds for free.
Art to Heart Corridor: Beginning at the North Carolina Museum of Art (where parking and admission to the museum are free) and ending in downtown Raleigh, this 5.9-mile, paved trail winds through the museum's beautiful 164-acre park, passes behind Meredith College, cuts through the main campus of North Carolina State University, zips by Pullen Park and finishes in the heart of the city just outside of the Martin Marietta Center for the Performing Arts.
 
Annual events
African American Cultural Celebration (Jan.): An annual, statewide kickoff to Black History Month at the North Carolina Museum of History, the African American Cultural Celebration brings together 75+ musicians, storytellers, dancers, chefs, historians, artists and more in downtown Raleigh for a day of pride and celebration of culture.
Brewgaloo (April): N.C.'s largest craft beer festival—featuring 100 breweries, 50 food trucks and drawing 30,000 people—Brewgaloo takes over downtown Raleigh for two days each April.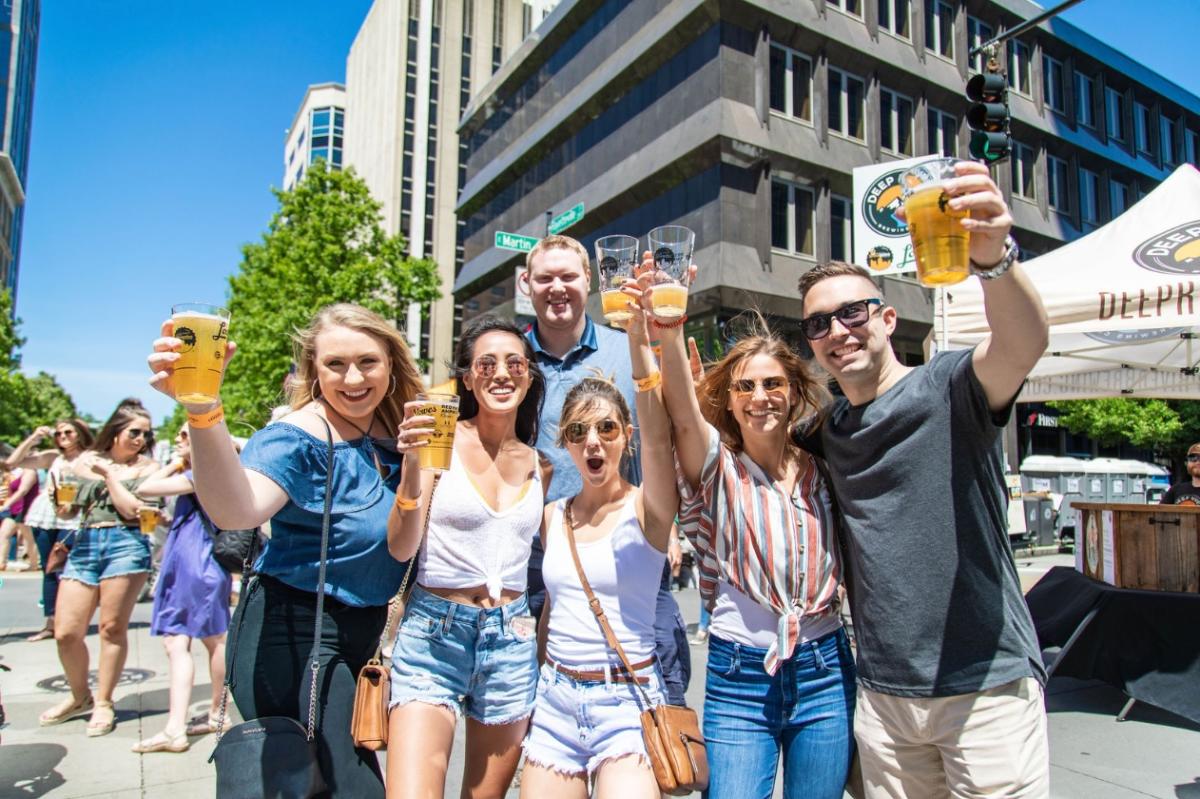 Artsplosure (May): One of the Southeast's premier arts festivals, Artsplosure - The Raleigh Arts Festival attracts more than 80,000 people to downtown Raleigh during the third weekend of May each year. Celebrating fine visual art and live music since 1980, the festival puts more than 180 artists' work, using countless mediums, on display for all to see and enjoy during the free festival.
Hopscotch Music Festival (Sept.): At Hopscotch—time and time again named as one of America's can't-miss independent music events—45 bands play across four downtown venues over three days.
World of Bluegrass (Sept.): The arrival of a toe-tappin', banjo-strummin' week of non-stop week of bluegrass in downtown Raleigh is one of the most anticipated times of the year. The International Bluegrass Music Association brings their business conference, along with the world's most talented bluegrass musicians, to Raleigh during this week. Then the week is capped off with IBMA Bluegrass Live! powered by PNC, a two-day festival that sets up five stages of free music, a dance tent, a barbecue championship, tons of art vendors and more.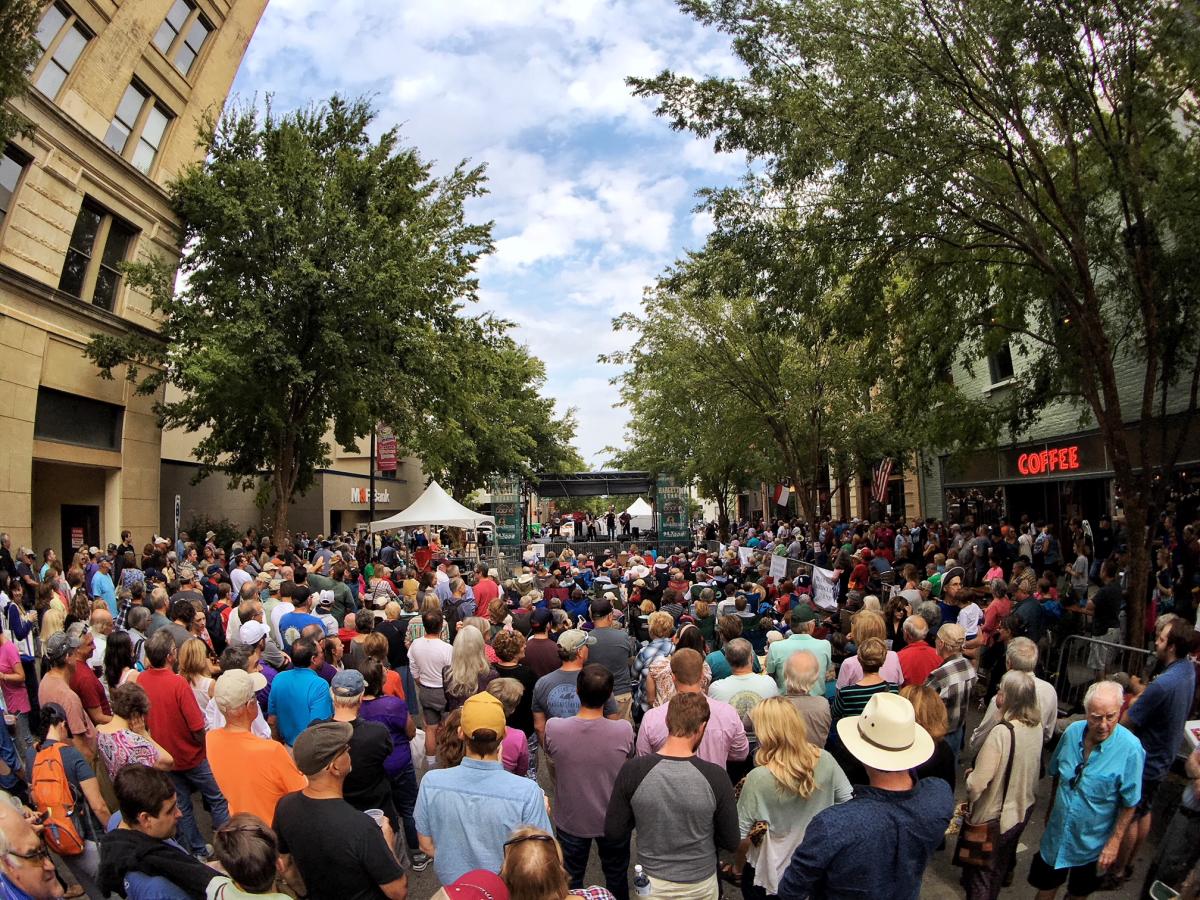 First Night Raleigh (Dec.): A downtown Raleigh New Year's Eve celebration for more than 25 years, First Night Raleigh is an all-day event with live performances (music, dance, theater, comedy and more) across multiple venues. Tons of kids' activities, a 90-foot-tall Ferris wheel and a countdown to midnight (where, yes, a giant acorn drops from the sky as the clock strikes 12) and celebratory fireworks highlight a full day of festivities.
Photos by Brian Strickland: Mulino Italian Kitchen + Bar, Bida Manda, Morgan Street Food Hall, Transfer Co. Food Hall, Heirloom Brewshop, Whiskey Kitchen, Trophy Brewing Company, The Pit; Photo by Angie Mosier: Poole's Diner; Photos by Keenan Hairston: CAM Raleigh and Videri Chocolate Factory; Photos Garrett Poulos: Red Hat Amphitheater, Brewgaloo; Photo by Keith Isaacs: Clyde Cooper's BBQ; Boxcar Bar + Arcade photo via Facebook
Comments