GRCVB Internet Marketing Smashes Records
Friday, May 10, 2019, 4pm by Karen DeSollar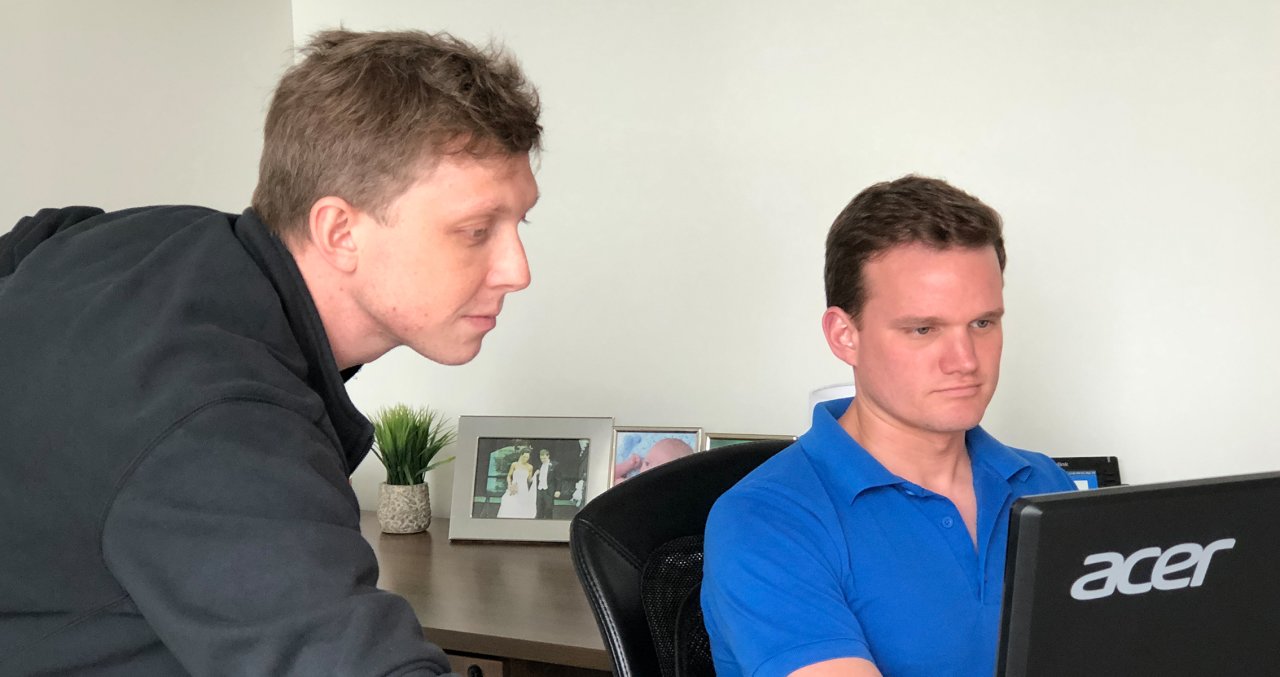 I'm taking the opportunity today to brag about a couple of my coworkers, specifically senior marketing manager Derek Allman, CHIA, and content marketing manager Michael Robson. I consider them to be Internet marketing wunderkinds, being in the early phases of their careers but having great success using visitRaleigh.com and other Internet avenues to market Raleigh, N.C., as a destination.
Here's a summary of what they do:
Update and maintain (along with a handful of other staff) all of the content on visitRaleigh.com.
Conceptualize and develop all of the content (articles, videos etc.) on the website and YouTube. (If you have ever had editorial responsibilities, you will know that's a never-ending challenge.)
Listen to the viewership numbers these two have racked up...
Year-to-date (YTD) sessions:
July 1, 2017-May 8, 2018: 1,692,466
July 1, 2018-May 8, 2019: 2,517,069
That's an increase of 824,603 sessions in less than a year!
Here are some more telling facts about website usage on visitRaleigh.com, which is jointly managed by GRCVB's Marketing and IT Departments:
the bounce rate was 63 percent the previous YTD and down to 31 percent this YTD, a decrease of 32 percentage points;
the site has passed three million total sessions (3,035,019) and one million blog/article sessions (1,080,591) during the last 12-month period (May 8, 2018-May 8, 2019).
blog/article content accounts for 36 percent of all website sessions;
blog traffic is up 1,000 percent over the last 3.5 years!
And here are some of the pageview numbers we are getting on the articles published on visitRaleigh.com (over the last 12 months):
Social media/YouTube:
In addition to that, there are social media. The Bureau has visitRaleigh-brand accounts on Facebook, Twitter, Instagram and YouTube with a combined following of 162,000 and 300,000 total engagements over the last 12 months.
We want you all to know this for a couple of reasons:
To give credit where credit is due. It's been a banner year for my teammates. I admire my colleagues for their desire to learn, to stay on top of trends and to know what's current in the industry. They have worked hard for these numbers, and they deserve recognition. (Also as noted in the Tourism Talk blog a couple weeks ago, new technology now allows us to know how many viewers of visitRaleigh.com actually visit, so viewership truly does translate into countywide arrivals.)
To drop a bug in your ear—if I were one of Wake County's hospitality partners and I was looking for a way to promote my business, I would be giving some serious attention to an official tourism website that would get my ad out in front of three million potential/current visitors, people we already know are interested or have arrived. For details about ad space on the website, click here.
Kudos to my colleagues! Keep up the good work getting the word out about visiting Raleigh/Wake County through CVB-owned media.

Author: Karen DeSollar
Karen DeSollar is creative director at the Greater Raleigh CVB and has worked for over 15 years in the tourism sector. She started her career as an editor and earned a bachelor's degree in speech communications and English and a master's in journalism. She added graphic design to her bag of tricks when she spent 13 years as director of communications at a university in San Diego.
Comments